News update: 14th November
The interactions of the majestic Sabi Sabi lion pride referred to as the 'Southern Pride' over the past few months have been amazing. The pressure this pride has been put under has been monumental and with 16 different males all vying for the same territory it has left the pride disrupted, split and unsure of who would win out. But ultimately the 7 lionesses are still loyal to the Kruger Male, with one of the females already having his cubs and at least one other with more little ones on the way, they have no desire to have new males take over.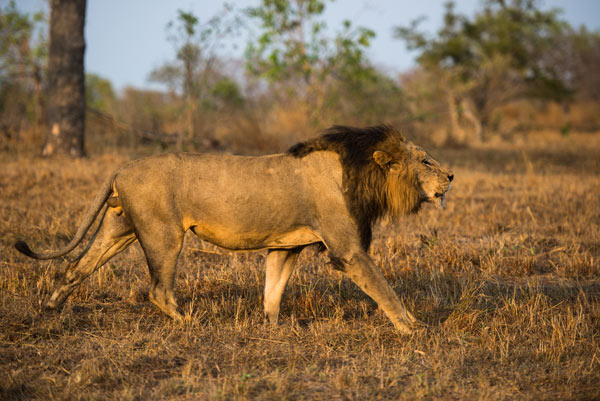 A pride take over is not an easy thing for the ladies; there are no lawyers to oversee the change nor any feeling on the males' part for adopting young that are not theirs. It is a brutal change that in most cases leaves the cubs dead and the pride in chaos until they start to settle with the new males.
Another factor in the equation is the fact that the four adolescent males within the pride are growing up fast and the time is rapidly approaching for these young males to start their nomadic life until they are big enough to fight for, and establish, their own territory. These young males have been equipped with the skills to hunt for themselves and if their predecessors, the Selati Males, are anything to go by they have a bright future ahead of them. These boys' days are numbered within the Southern Pride and it will be interesting to see if the dominant Kruger Male allows them to stay a little longer to keep the strength of numbers in the pride.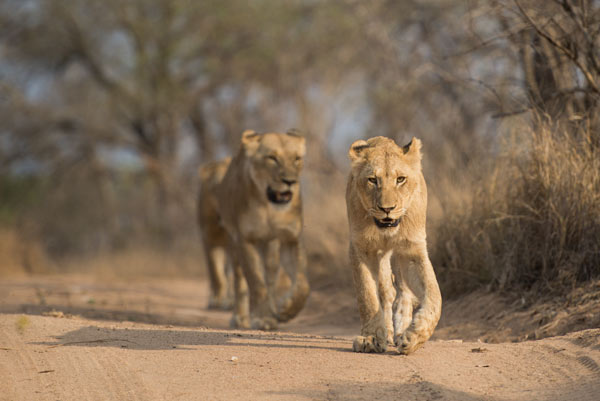 The pride has been spending a lot of time south of the Sabie River to avoid the threat posed by the Majengelanes, the Sandriver Males, the Skukuza Male and, of course, Solo and Eyrefield, who at this point seem to be favourites to take over the territory. But whilst hiding south of the river they were abruptly chased north by two previously unknown males and were fortunate not to suffer any casualties. The pride is back in their usual territory and looking great but all this pressure that they are experiencing is eventually going to give and there will be a shift in the balance of power.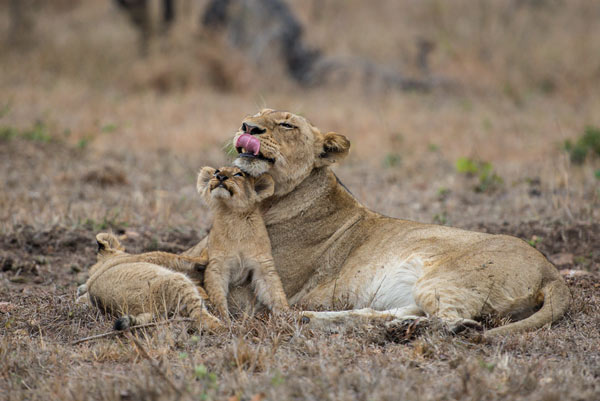 For years the Southern Pride has provided thrilling encounters watched by guests from around the world. At times the group has numbered in the twenties, hunting ferociously and totally dominating their extensive territory. Exciting and thrilling times lie ahead as we watch and wait to see what will occur in the future with this legendary pride.