EleFun Centre at Bush Lodge
We love making every member of the family feel at home. Which is why we created our EleFun Centre for children ages 4 to 12. Alive with energy and excitement, it's a magical place in which kids can wiggle, giggle, be entertained and play.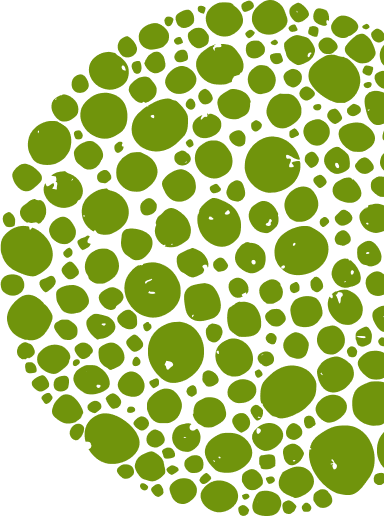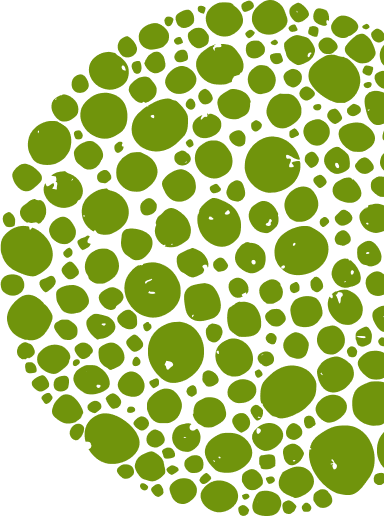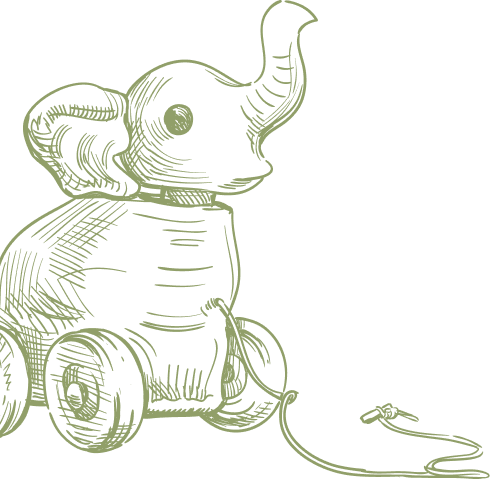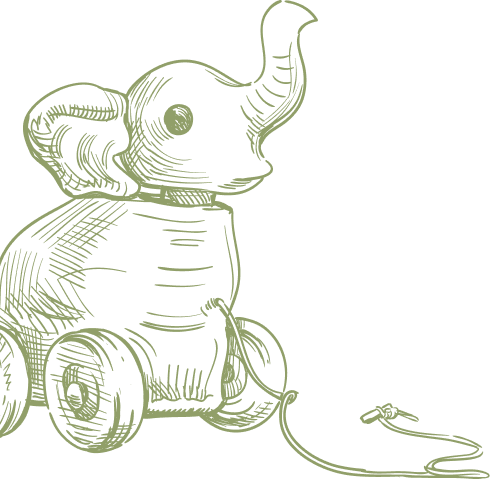 Relax knowing that the children are cared for and happy
An exciting range of nature-themed activities and adventures.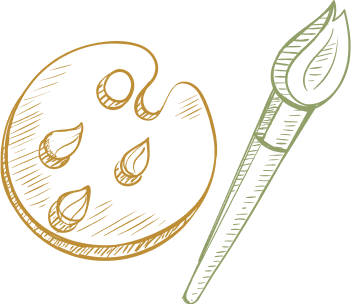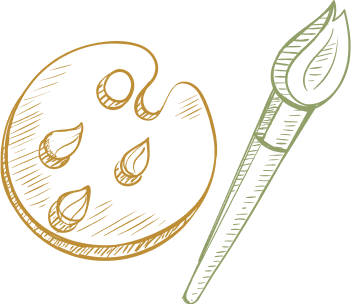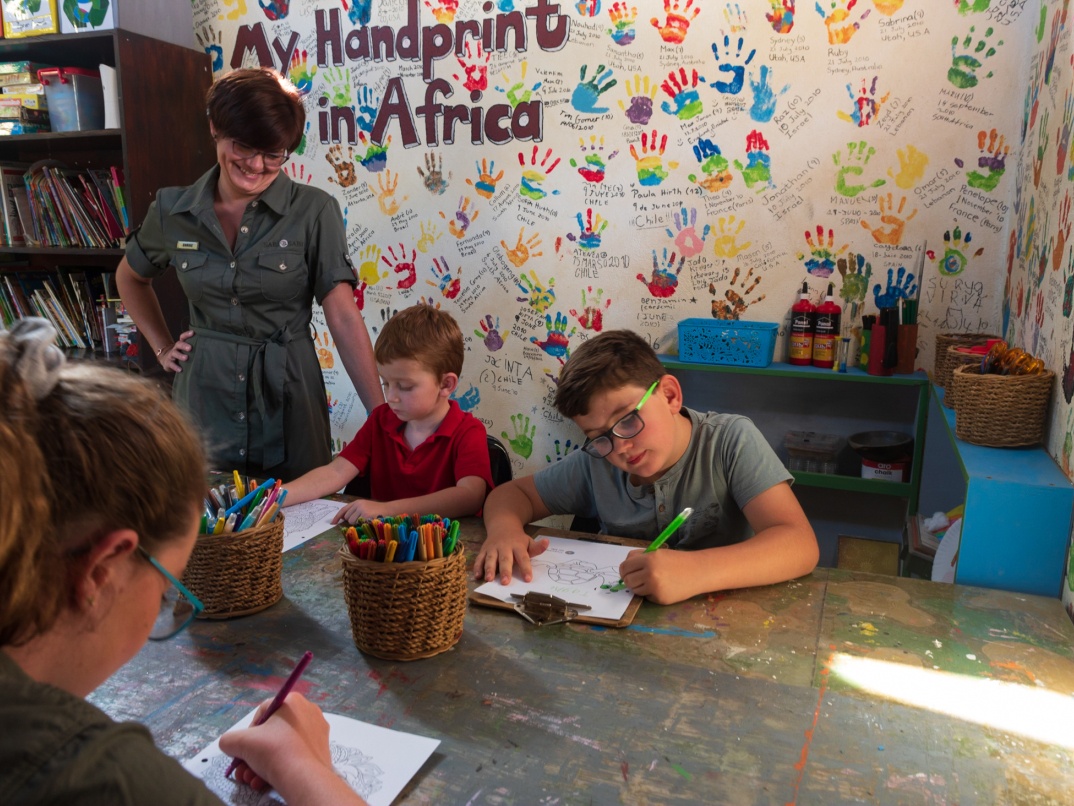 Custom-designed by childcare professionals
Sparking imaginations in a secure space
Nestled in the shade of indigenous trees, EleFun is buzzing with energy. It comprises of an indoor discovery room, an arts and crafts studio/playroom which leads out into a secured outdoor playground packed with jungle gyms, mazes, fields and more.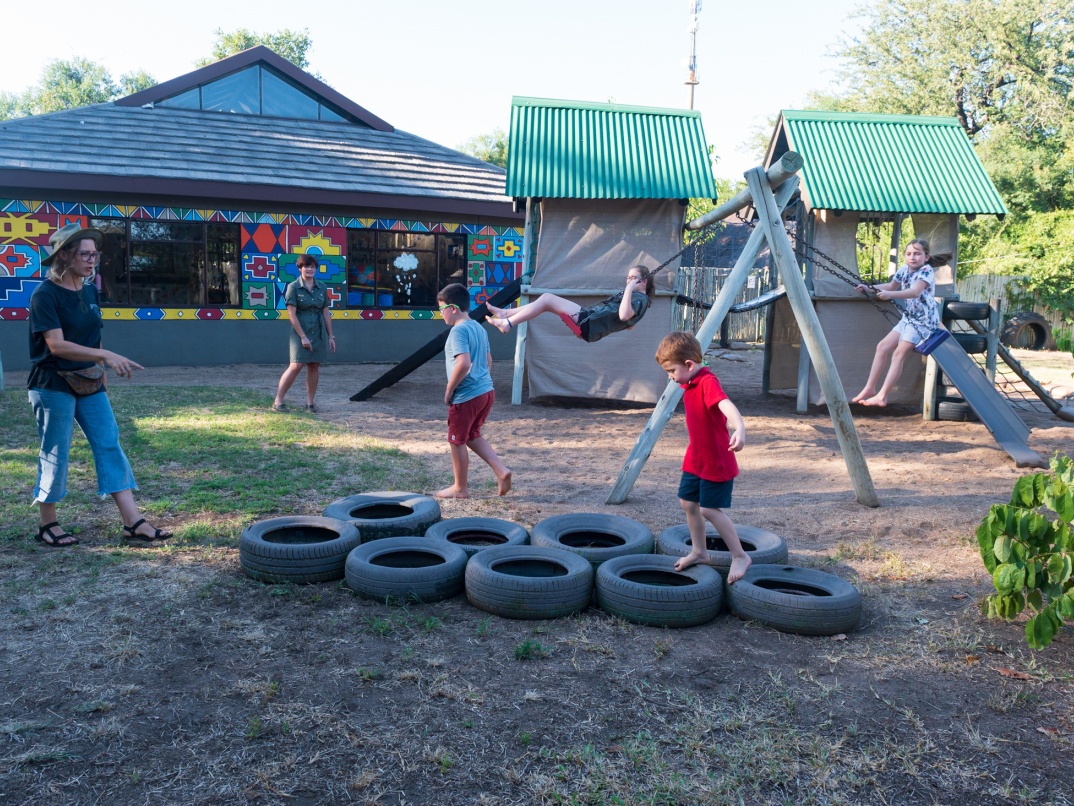 Managed by trained childminders
Geared for adventurers aged 4 to 12
EleFun runs separate activities for various age groups at no additional fee to you. The Junior Tracker programme is for 4 to 8-year-olds while the Junior Rangers are aged 9 to 12. Leave your young cubs in our team's care or feel free to join your little ones at the EleFun Centre as they explore and enjoy their way to becoming conservationists of the future.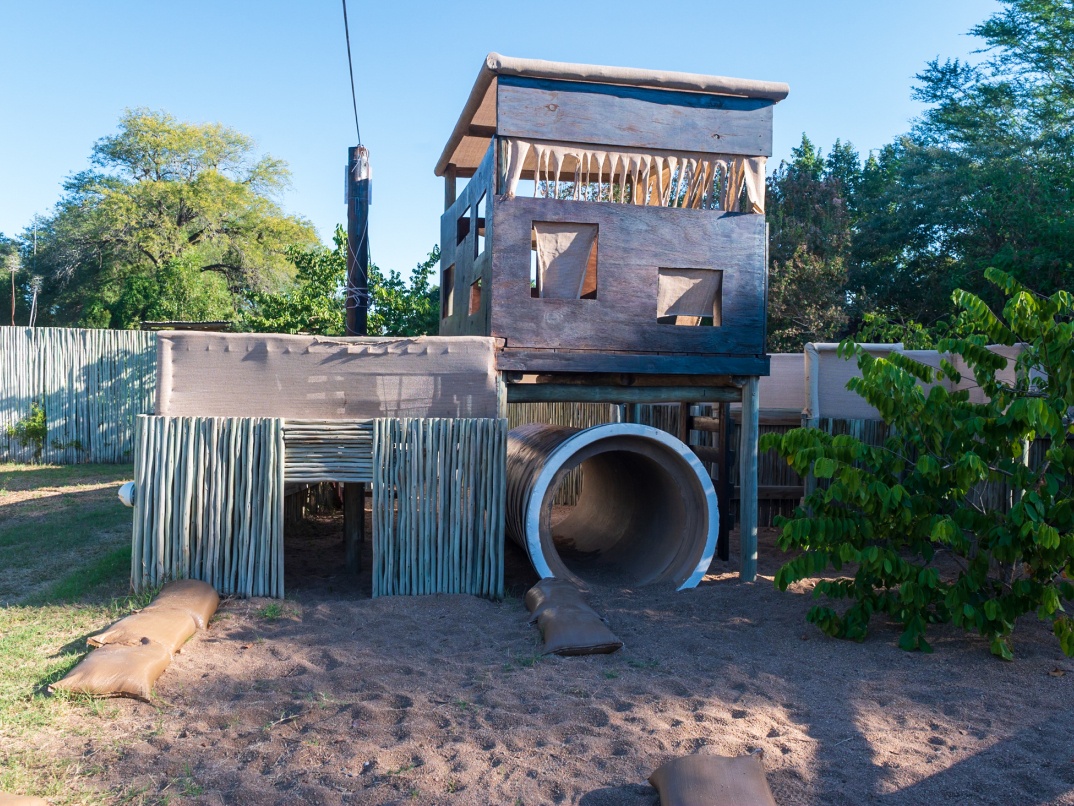 Nurturing conservationists of the future
Varied and creative edutainment
While EleFun's daily programme varies, the safari theme is consistent and is brought to life in a blend of activities including arts, crafts and games. Bush walks, bush talks, animal identification and child-friendly game drives led by enthusiastic guides also form part of the adventure-filled day.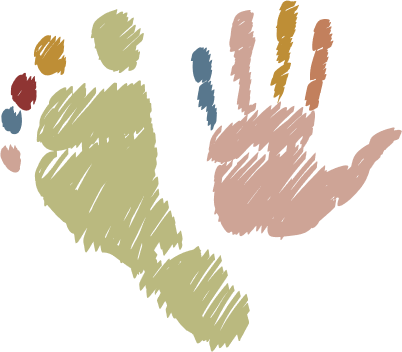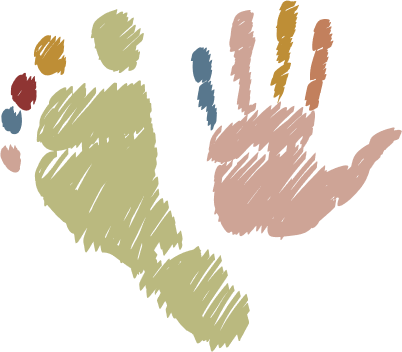 In safe hands with the Sabi Sabi EleFun Centre team
With over 40 years of experience in welcoming families, you can trust us to care for and delight the most important little people in your life.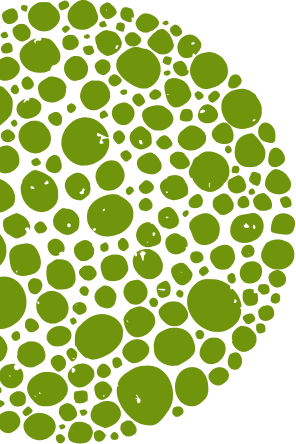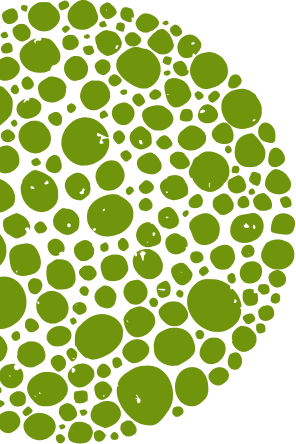 Take a peek at our EleFun friends at play
Get messy with a range of safari-themed arts, crafts, games, outings and adventures.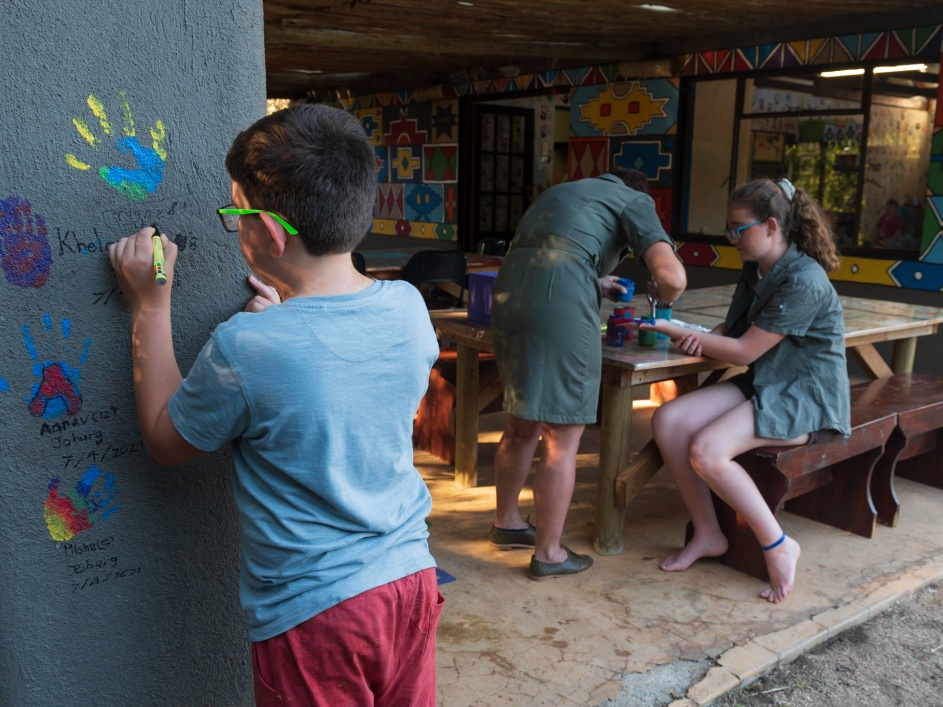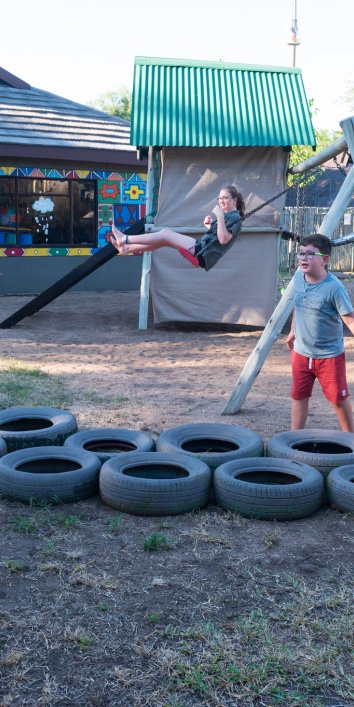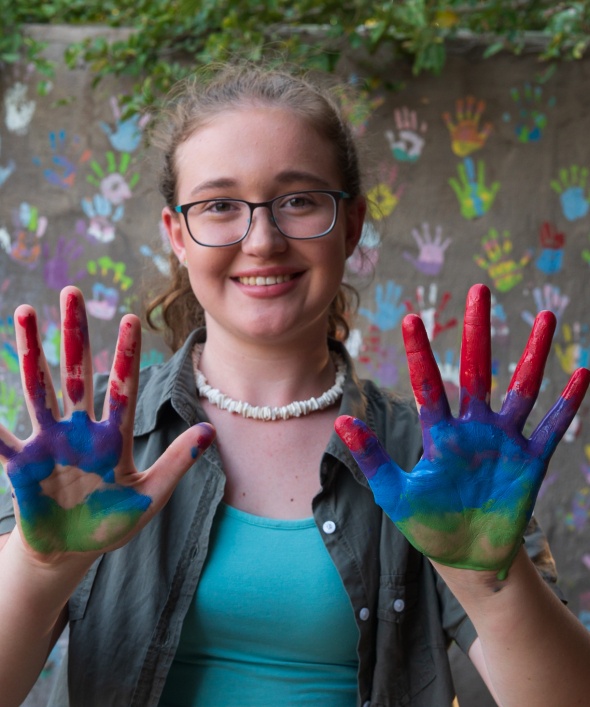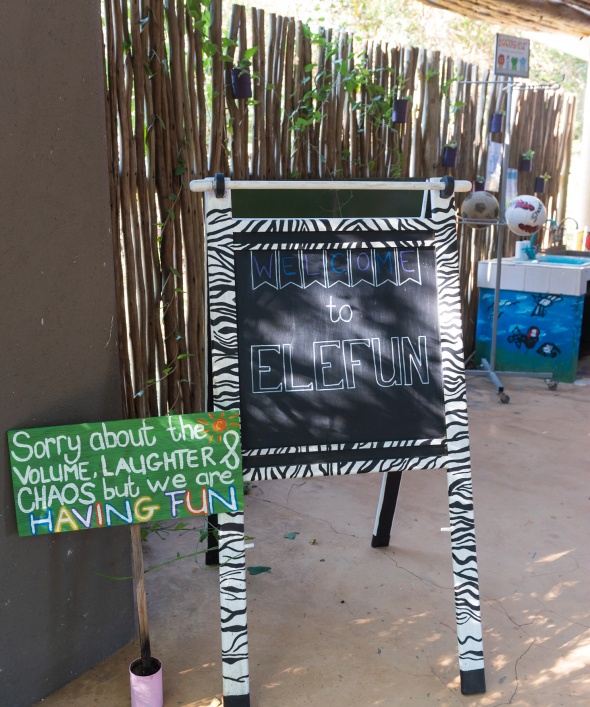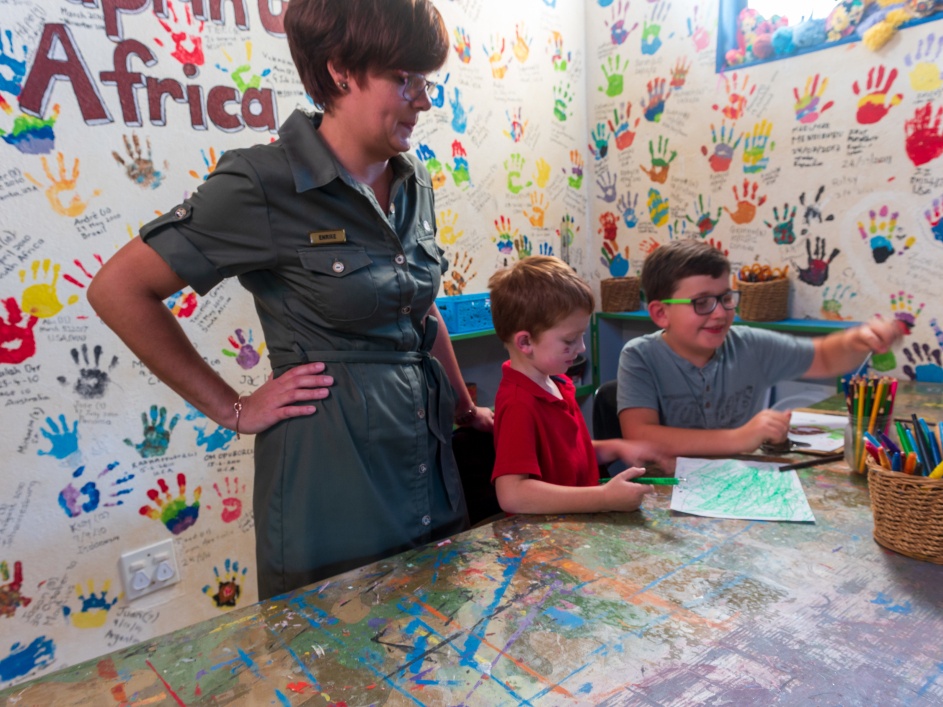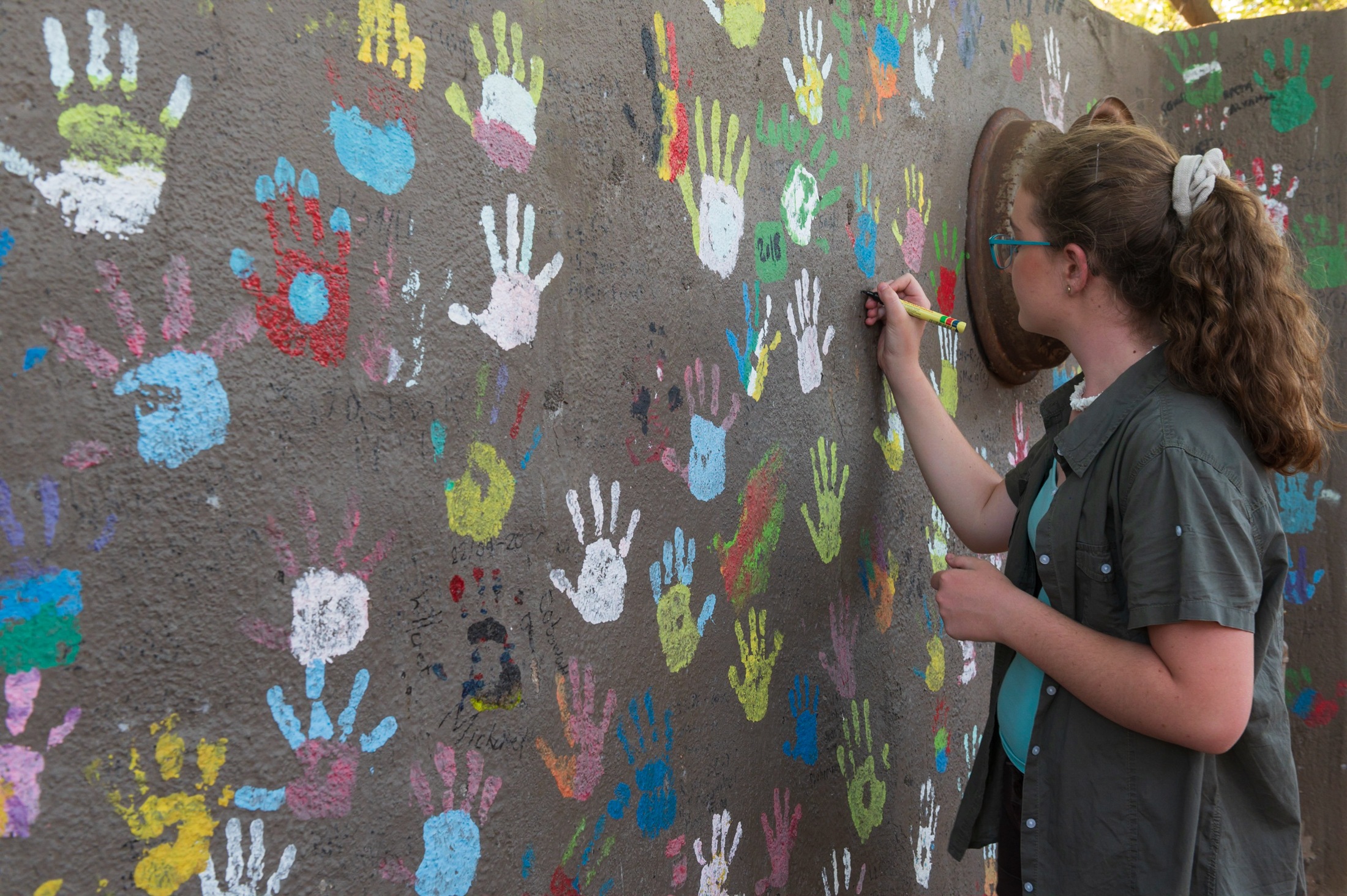 The lodge and accommodation was fantastic and spotless.
Carla
Our daily programme
What you and your little ones can expect at our EleFun Centre.
11:00 - 12:00
Junior Trackers ages 4 to 8
The young Junior Ranger group will learn all sorts of interesting facts about the Sabi Sabi game reserve and it animals, bugs and birds. They will also learn about things like bush survival, tracks and signs of nature.

Junior Ranger programme ages 9 to 12
If the weather's good, a Sabi Sabi ranger will take the children on exciting outdoor adventures, such as nature walks in the Bush Lodge grounds, learning how to identify animal tracks, name different birds, learn how to read a map and more. If the weather isn't playing ball, the guide will take the fun inside.

13:00 - 14:00
Our young explorers rejoin their families for lunch.
14:00 - 15:30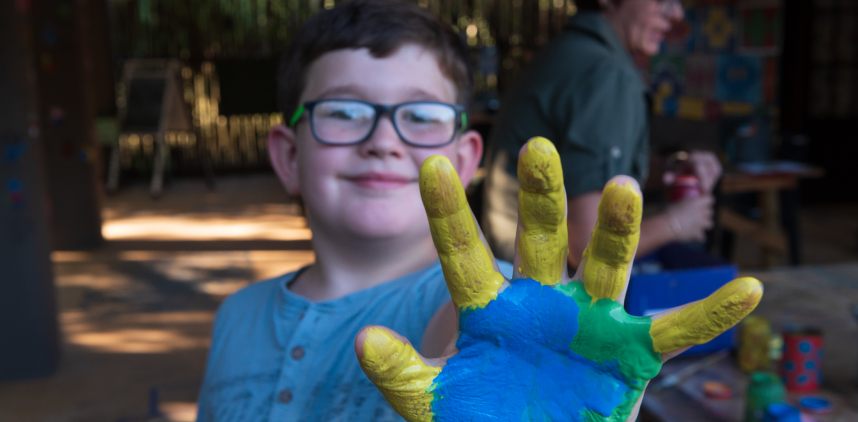 A blend of learning, exercise and play. We dial up the excitement with afternoons packed with indoor and outdoor games. The centre's spacious grounds are home to an obstacle course, a maze, jungle gyms and a field for soccer or water sports. There are also general knowledge quizzes based on African animals and animal sounds.