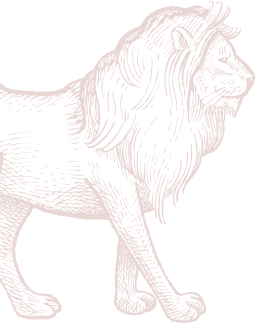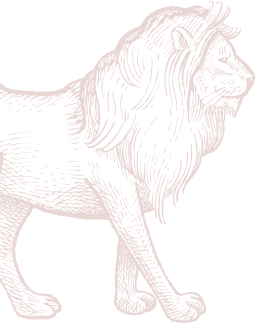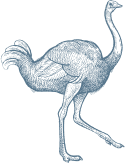 Trade and travel partners
Over the decades, Sabi Sabi has formed a loyal bond with our trade and travel partners. We work together with you to ensure that your clients enjoy an unforgettable luxury African safari with us.
A game-rich private reserve in the Greater Kruger Area with 4 luxury lodges, each with its own character and style
Since 1979, we have refined the art of delivering highly personalised safari experiences. Trust us to spoil your guests in an unspoiled African wilderness.
An unforgettable safari experience shaped by decades of knowledge and passion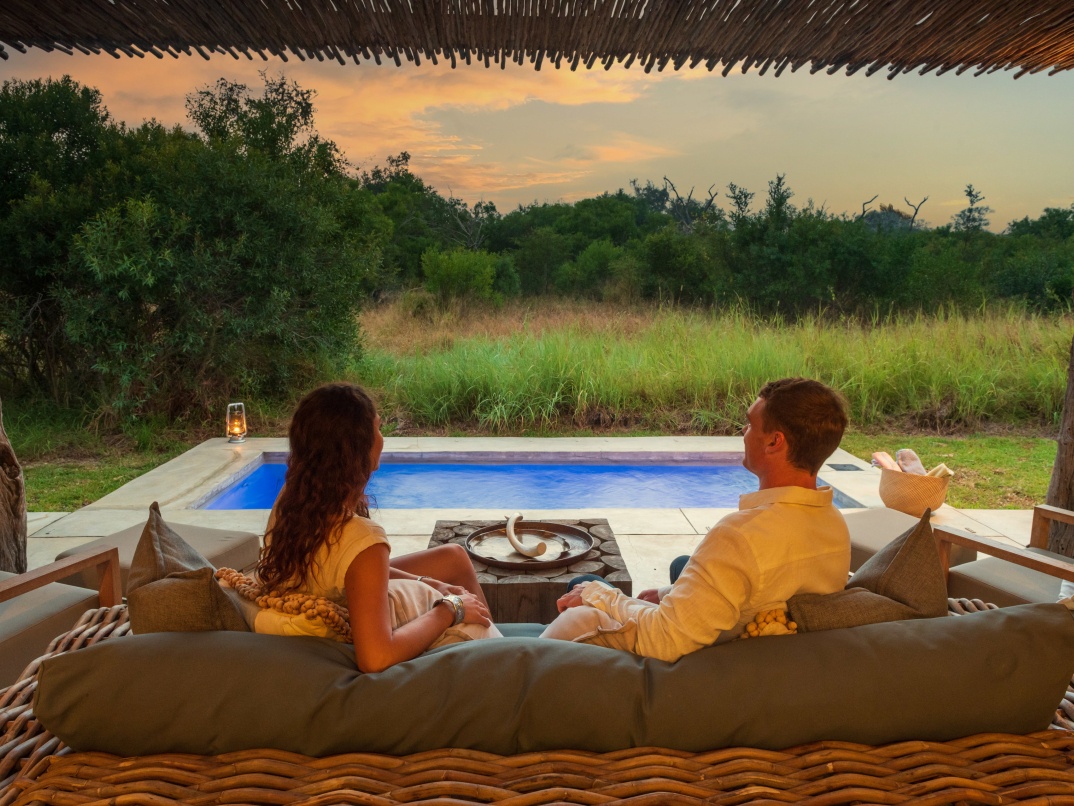 Why choose Sabi Sabi
With over 40 years in the luxury hospitality industry, we know what our partners need.
A premium safari experience
Introduce your clients to Africa at her very finest.
Our signature lodges
Our private reserve is home to four luxury lodges, each of which has a unique character shaped by our theme of Yesterday, Today and Tomorrow. This variety makes it easier to find the ideal match to meet your clients' needs.
Trade-specific information
Other ways to connect
Call, email, send us a postcard — whatever works for you. We'll be here.
Postal Address
P.O. Box 52665,
Saxonwold, 2132,
South Africa
Reservation office times : 08H00 to 17H00 SAST
Frequently Asked Questions
We appreciate that planning requires extreme attention to detail. Find the answers you need to plan the perfect itinerary here.
General
Rates and Bookings
Lodge
Rooms
EleFun Centre
Health and Safety
Can I contribute to the Sabi Sabi community projects after my stay?
Yes, you are able to contribute to community projects by supporting the Sabi Sabi Foundation. For more information on the various projects, visit this link: Sabi Sabi Foundation
Is Sabi Sabi in Kruger National Park?
Sabi Sabi is not in Kruger National park. We are situated in a private reserve that forms part of the Greater Kruger area. We share an unfenced border with Kruger National Park in the south and the Sabi Sand Wildtuin in the north.
How far is Sabi Sabi from the nearest towns?
Sabi Sabi is accessible by road from Kruger Mpumalanga International Airport (KMIA), and the nearest towns, Skukuza and Hazyview.
KMIA - Sabi Sabi: two (2) hours via public roads
Skukuza - Sabi Sabi: 45 minutes up to one (1) hour on private roads in a safari vehicle
Hazyview - Sabi Sabi: 45 minutes via public roads.
Can I bring my firearm to the Reserve?
Guests wishing to bring their firearm to the Reserve need to adhere to the following.
• Provide a letter to justify the reason for wanting to bring the firearm into the Reserve
• Provide a copy of your ID and fire-arm license

All information given will the be submitted to the Sabi Sand Wildtuin for final approval.
Are children allowed at Sabi Sabi?
Yes, children of all ages are welcome at Bush Lodge where we also offer child-minding services (at an extra cost) and child-friendly meal options. Unless booked exclusively, only children over the age of 13 are welcome at Earth Lodge, Selati Camp and Little Bush Camp.
What should I wear on safari?
We recommend wearing informal and comfortable, neutral-coloured clothing such as:
• Long slacks/ trousers for safaris
• Good walking shoes
• Cotton shirts/ blouses
• A warm fleece or jacket, hat or beanie and gloves for mornings and cooler days

We also have a range of clothing available in our boutique shops for purchases.
What is the best way to get to Sabi Sabi?
There are various ways of getting to Sabi Sabi
By vehicle:
- If you choose to fly-in to Skukuza Airport from Cape Town or Johannesburg (daily flights), from which we have direct access, a road transfer can take up to one (1) hour.
- Road transfers from KMIA can take up to two (2) hours - Self-drive from Johannesburg on National roads can take up to five (5) hours.
- Access is via Shaws Gate which is situated 38km from Hazyview on the Portia Shabangu road towards Paul Kruger Gate.
By plane:
- You can fly direct to our private airstrip with Federal Air from Johannesburg, or from anywhere on your own private plane (Please contact us for details regarding flying in on your own plane)
Do you have WiFi?
Yes, there is WiFi in all suites and main areas of the lodge, although signal may be intermittent due to our remote location. Please note that we ask that all phones be switched to silent in the main areas to maintain the tranquil and peaceful atmosphere. Additionally, on safari we request that devices be switched to Airplane mode and all geotagging functions should be switched off to help with conservation efforts.
How many nights do you recommend staying at Sabi Sabi?
In order for you to fully enjoy each of our immersive experiences as well as enjoy ultimate relaxation at our lodges, we recommend a three (3) to four (4) night stay.
When is the best time of year to visit Sabi Sabi?
Sabi Sabi can be visited all year round. Each season at Sabi Sabi is beautiful in its own way and our experienced team ensures the best safari experience no matter the time of year.
Why is Earth Lodge priced at a higher rate?
Earth Lodge is priced at a higher rate as it is our Premier Lodge symbolising a new era in luxury South African safari lodges. Sculpted into a slope of the earth, almost invisible in the landscape, the sophisticated lodge offers unique and unparalleled experiences with ultimate exclusivity and privacy.
What is the SGR (Sabie Game Reserve) Conservation Levy?
The Sabie Game Reserve Conservation Levy is a small and mandatory conservation levy that supports our efforts towards conservation and anti-poaching on our reserve.
Is there a difference between the 4 Sabi Sabi lodges?
Each of our four luxury five-star lodges has a distinctive character and atmosphere. All our lodges epitomise comfort and opulence ensuring that each and every guest experiences true African magic during their stay. Each lodge upholds the exceptional Sabi Sabi standard and exudes a unique style.
Can you accommodate all dietary requirements?
All our meals can be adjusted to meet your dietary requirements. For our Kosher guests, please bear in mind, Kosher meals need to be arranged ahead of time and flown in to the Lodges. This would incur an additional cost.
Apart from wildlife experiences, what activities do you offer at your lodges?
We offer immersive and optional experiences from the lodge that include environmental walking safaris allowing you to see the surrounding wilderness on foot, a full-day community tour that gives you an authentic local cultural experience. We also encourage guests to visit our Amani spas, where they can relax and enjoy rejuvenating treatments.
Is there mobile connectivity at the Lodges?
Yes, however, signal may be intermittent due to our remote location.
Do you have WiFi?
Yes, there is WiFi in all suites and main areas of the lodge, although signal may be intermittent due to our remote location. Please note that we ask that all phones be switched to silent in the main areas to maintain the tranquil and peaceful atmosphere. Additionally, on safari we request that devices be switched to Airplane mode and all geotagging functions should be switched off to help with conservation efforts.
Is there a TV in my suite?
There are no TV's in the suite. On occasion, we can screen an event in our conference room.
Do your family suites have interleading doors?
Our family suites do not contain interleading doors, however they are large enough to welcome families of four in a comfortable and private space.
Can I order room service?
Room service is not offered outside of mealtimes, however, should guests request to dine in their suites during meal times, we will be happy to oblige.
Are your suites wheelchair accessible?
Bush Lodge has a dedicated suite with wheelchair access. The Bush Lodge suite has also been designed internally for mobility challenged guests.
Are there mini-bars in the suites?
Yes,
there is a mini-bar in every suite.
The mini-bar is complimentary if you have booked with us on a drinks inclusive rate.
Please double-check which rate you have booked with us.
Is there an extra cost for my children to use the EleFun Children's Centre?
No, we offer an all-inclusive experience for kids up to 12 years of age.
What is the EleFun Centre?
The EleFun Children's Centre is a fun, safe and educational space at Bush Lodge, where your children can be looked after by our trained professionals. The Centre caters for children between 4 and 12 years old and has been designed to foster an awareness and appreciation for nature through fun and educational games and activities.
Should I be concerned about malaria and yellow-fever?
Sabi Sabi is located in a low-risk malaria area, however, we always recommend each guest to consult your travel clinic before travelling. Mosquitos are mostly present during the warmer months, however our temperature controlled suites contain repellant sprays and plug-in repellents. We also have mosquito nets over the beds at Selati Camp, Bush Lodge, Little Bush Camp and Earth Lodge. We are not situated in a yellow-fever area, although we recommend consulting your travel clinic if you are travelling to other countries where a vaccination may be required
Are there medical facilities at the Lodges?
Each Lodge carries a fully stocked and up to date first-aid kit and we have a team of staff members who are qualified first aiders able to treat certain medical emergencies. We have a full-time nurse on site, and have a medical doctor on call if required.