Preserving the memories, conserving the land – ensuring a future.
News update: 8th August
When Rael Loon was just seven years old his parents, Hilton and Jacqui, bought Sabi Sabi. That event transformed his life and drew him into a lifelong love affair with the African bush, its wildlife, its people and its history. Rael became a successful writer, and in the past few years published 3 beautiful books about birds, insects and plants. His latest book, just released, is much more personal. It tells Rael's story of growing up in tandem with Sabi Sabi during its evolution from modest beginnings to an award-winning International Private Game Reserve. This excerpt from 'The Sabi Sabi Story' gives a glimpse of the incomparable beauty that is the backdrop to the reserve.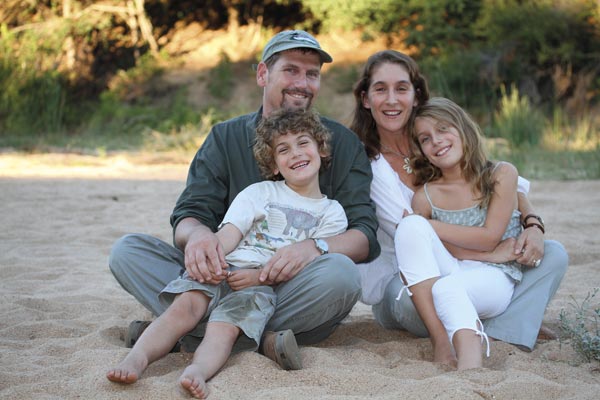 'Each season in the bush is distinctive in some way or other. During the hot summer days, bird song and the incessant trill of cicada beetles fill the air, while secretions of breeding spittle bugs from the canopy of the 'rain tree' indicate pending thunderstorms. During the autumn months, as the bush gets drier, impala rams rut for dominance, challenging rival males for ascendancy. The striking red-and-white flowers of the impala lily become visible in the open areas rocky outcrops. In the winter, reptiles go into a state of hibernation, while the beautiful but rare Narina Trogon move in small numbers down from the Drakensberg escarpment to the riparian bush along the Sabie River. Spring is marked by the arrival of migrating birds, especially raptors from further afield such as East Africa, Europe and Asia. These include species such as the Wahlberg's eagle, Steppe eagle, Black Kite and Amur falcon.'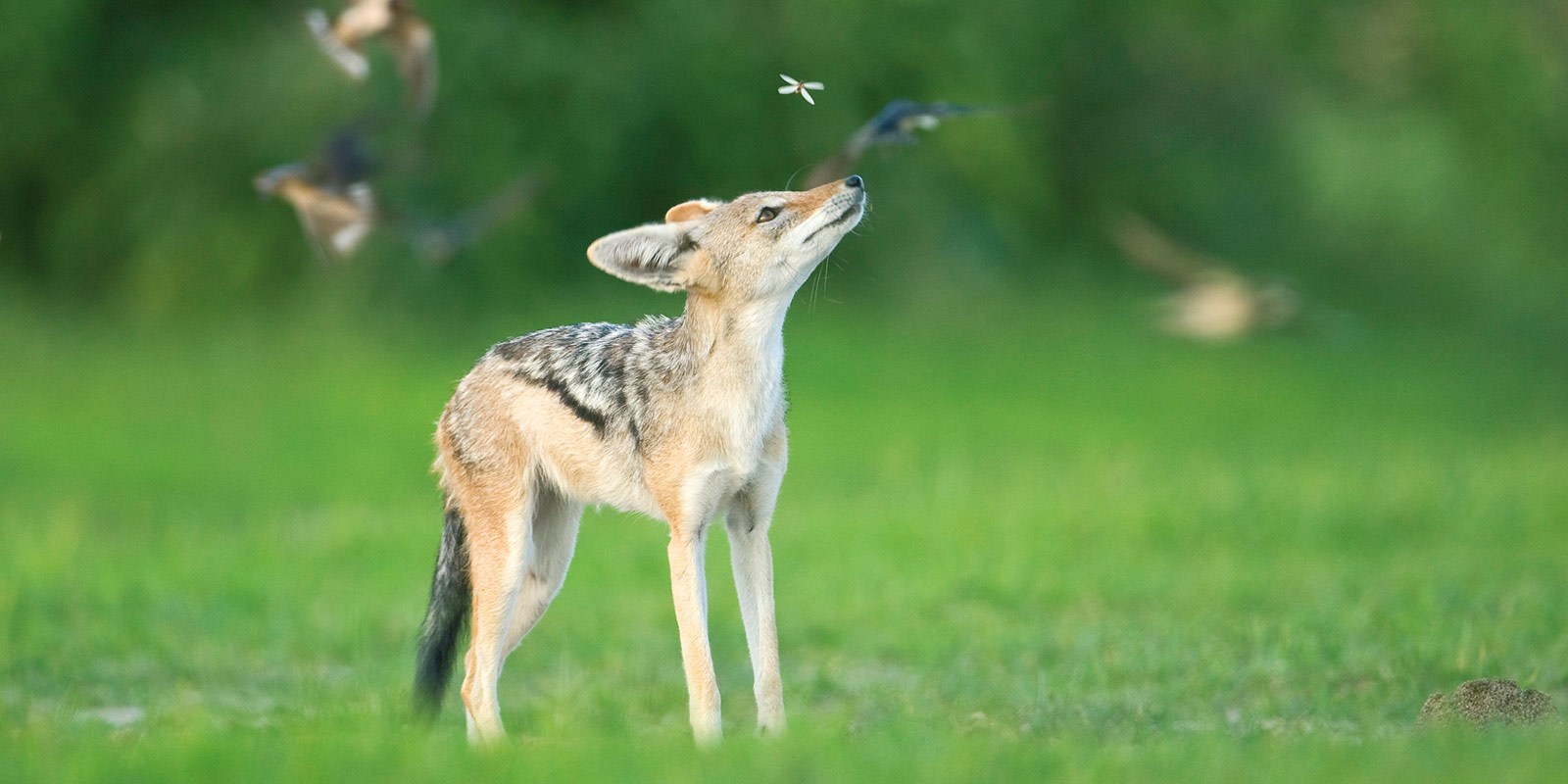 'As many as 70 species of mammal, 300 birds, 57 reptiles, 28 frogs, over 140 trees, 50 grasses and thousands of invertebrate species (insects, spiders, scorpions etc.) have been recorded at Sabi Sabi. Conspicuous mammals such as elephant, rhino, buffalo, giraffe, zebra, kudu, impala and waterbuck thrive here, attracting an array of predators – lion, leopard, cheetah, wild dog, hyena and pestering jackal. Vervet monkeys, Chacma baboons and Yellow-footed tree squirrels forage in the tree tops of large sycamore fig and jackalberry trees. On the ground, smaller antelope such grey duiker, steenbok, bushbuck and nyala move ever-attentively through the bush, always on the alert for danger from prowling predators. Families of warthog can often be seen comically searching for bulbs and roots on their knees, or running away through the tall grass in fright, their tails raised, sometimes followed by a procession of piglets. The solitary, shy slender mongoose furtively patrols its territory, while troops of the more gregarious dwarf and banded mongoose forage along the ground, feeding on beetles, crickets, termites, millipedes, spiders, scorpions or any other tasty morsel they encounter. At night, unusual nocturnal mammals such as genet, civet, serval, caracal, honey badger, aardvark and pangolin are occasionally encountered.'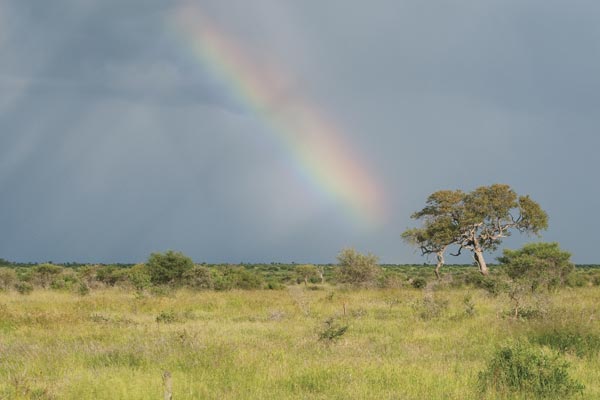 'The everyday life-and-death struggles between predator and prey. The dramas and intrigue of animal behaviour, and the births and first tentative wobbly steps of newborn impala foals are all played out on vast grassy plains, in the secrecy of a secluded tamboti thicket, amidst the boulders of a koppie, or under the grand, spreading branches of ancient jackalberry and wild fig trees.'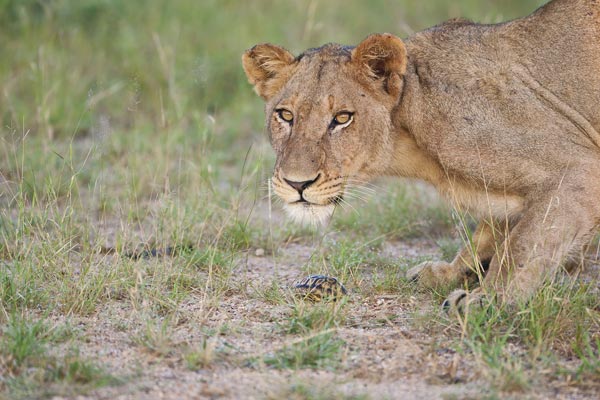 It is now three and a half decades since Sabi Sabi's inception and the lodges have changed dramatically – they have transformed from an initial cluster of rustic huts to the 5-Star, all-suite masterpieces they are today. What has remained unchanged is the magnificent bushveld which surrounds the 4 extraordinary lodges and the Sabi Sabi commitment to conserving this reserve and all of its inhabitants.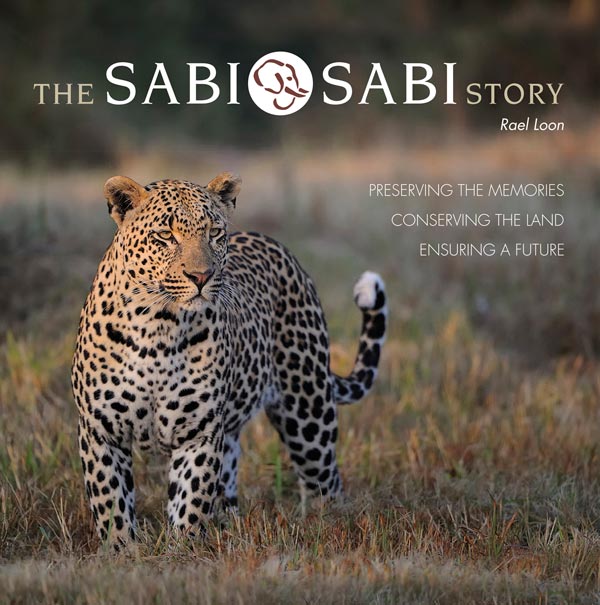 The 300-page book is much more than simply a memoir; it chronicles a family's journey in creating a lasting legacy in this precious corner of the African continent. Rael's words are magnificently offset by breath-taking photographs taken by some of the world's best photographers while on safari at Sabi Sabi. The hauntingly beautiful images are sensational themselves and are sure to make this work a collector's item. Copies of the book are available in the lodge boutique shops, alternatively, order online for R999-00 excluding packaging and postage.
To place your order and share this extraordinary story Click Here.