News update: 2nd June
A Gold Award for the popular Sabi Sabi stand and rave reviews by visitors for the new Earth Lodge were features of the 2011 Travel Indaba.
Every year South Africa hosts a massive international travel trade convention, which draws thousands of tourism professionals from all over the world. This is their chance to learn about our country first hand, and experience what we have to offer as a destination. Dozens of tour operators and travel agents took the opportunity to visit Sabi Sabi to see for themselves the newly designed Earth Lodge, as well as the changes and upgrades at the other 3 Sabi Sabi lodges.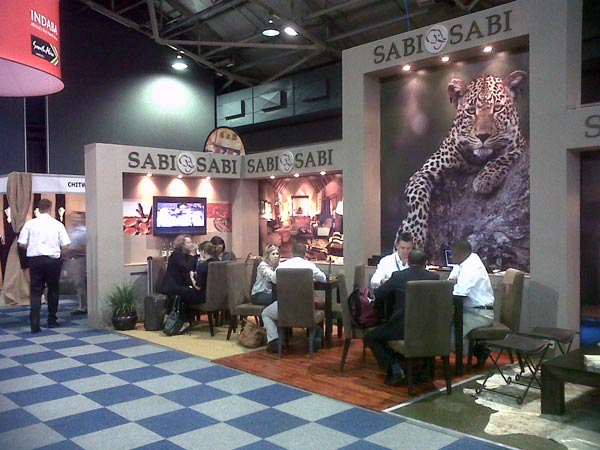 Earth Lodge recently underwent a dramatic transformation and now has a completely new theme, one that reflects the shimmering metallic wealth that lies beneath Africa's earth. Luxurious veins of copper, gold and silver in the plush textiles and hand woven carpeting, massive chandelier art pieces and specially designed furniture add to the luxurious tone which resonates subtly throughout the lodge in touches of colour, texture and light.
At Little Bush Camp the agents had a chance to see the new private spa baths on the patios of each suite. The completely rebuilt Ivory Suite at Selati Camp drew numerous compliments and the enhancements to the Elefun Centre at Bush Lodge showed why children adore their private edutainement.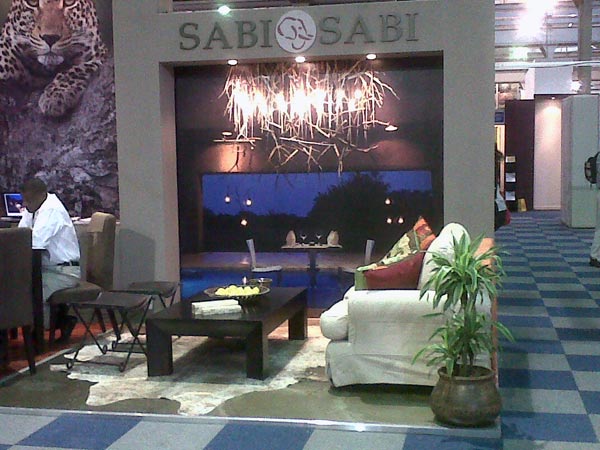 Sabi Sabi was praised for its consistent world class service, warm hospitality and unparalleled safari experience. Accolades and acknowledgement for the new innovations came from far and wide; including from Fair Trade in Tourism, of which Sabi Sabi is a long-standing member.
Sabi Sabi underlined its commitment to preserving the environment by going almost completely paperless this year; opting to provide information, photographs and brochures on flash disks instead of via the normal printed hand-outs.