News update: 28th June
With Sabi Sabi being such an idyllic environment, several husband and wife teams have taken up residence in the reserve and are making careers of working at Sabi Sabi. And when their "bush babies" are born, these children have the amazing privilege of growing up surrounded by the unspoilt bushveld. Managing Director Rod Wyndham and his wife Lauren, the manager of Bush Lodge, welcomed baby Michaela in September 2007. This delightful tot was introduced to her extended Sabi Sabi family when she was just four days old.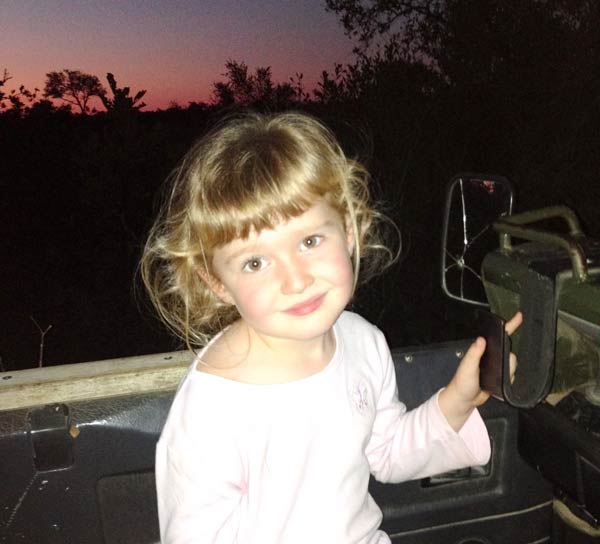 Michaela is having an incredible childhood, one which is envied by the children from all over the world who visit Sabi Sabi and meet her. Long days are spent outdoors exploring and learning about nature, socialising with her new friends – and she happily shares her bushveld knowledge with all of them. Rod took her on her first game drive when she was 11 months old. He tells the story of how she fell in love with Sabi Sabi's animals and knew that her favourite was an elephant long before she could even pronounce the word.
Michaela's senses are perfectly in tune with the bush and at four and a half she can already identify birds by their calls. She loves woodpeckers the most, but would hate you to tell that to the other birds. She happily explains the life cycle of a dung beetle and how to make tea from a Russet Bushwillow. Michaela is really fortunate to be able to spend many happy hours each day in Bush Lodge's EleFun Centre with all the visiting children. Here Sarah keeps all her young charges entertained with fun-filled children's programmes.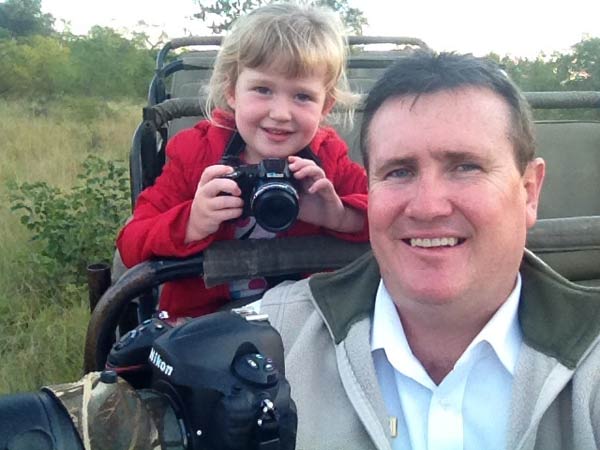 Michaela is especially proud of her Dad, Rod who heads up an anti-rhino poaching initiative in the area. She constantly tells guests that her Daddy is going to 'catch the poachers' – and we hope he does! Rod is an exceptional photographer and has passed his love of the hobby on to Michaela, who hopes to follow in his talented footsteps. She was really lucky to have her first camera sponsored by Nikon at the tender age of two and her patient Dad is happily teaching her the tricks of the trade.
But perhaps the most exciting thing for Michaela is that the next two Sabi Sabi "bush babies", Luan du Toit and Hanelie Botha, will soon be old enough to join her on her adventures.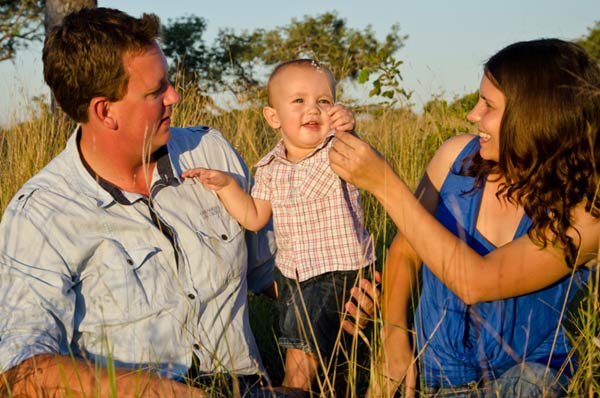 Many of the Sabi Sabi employees now have two or more members of their family as part of the team. Besides husbands and wives, there are parents and children, brothers and sisters, cousins, and recently the first grandparent and grandchild. From their families, to the extended Sabi Sabi family, warmth and friendship greets guests who visit the lodges – a famous hospitality which is known and loved the world over.