A Week in the Bush Vol. 452
on Mar 22, 2023
Our week got off to an incredible start… During the last hour of daylight, we found these lions stalking some zebra and kudu in the distance. They were unsuccessful in their attempt and turned their focus to a herd of buffalo.
The sun soon set, and we were sitting in complete darkness under a sky littered with stars. The Kambula Breakaways were hunting a large herd of buffalo. Out of the darkness the Mawelawela male leopard appeared and grabbed a young wildebeest. He was pushed off the wildebeest by two adult wildebeest and did not manage to hold on. All the commotion attracted the Kambula Breakaways who chased Mawelawela up a large Marula tree. The lions proceeded to chase after the wildebeest but were unsuccessful. They immediately turned their attention back to the buffalo and got in-between the herd very quickly. They set themselves up in a prime position to attack but were interrupted by a herd of elephants that made their way through the area.
A golden opportunity was missed by the lions, and an experience none of us will ever forget.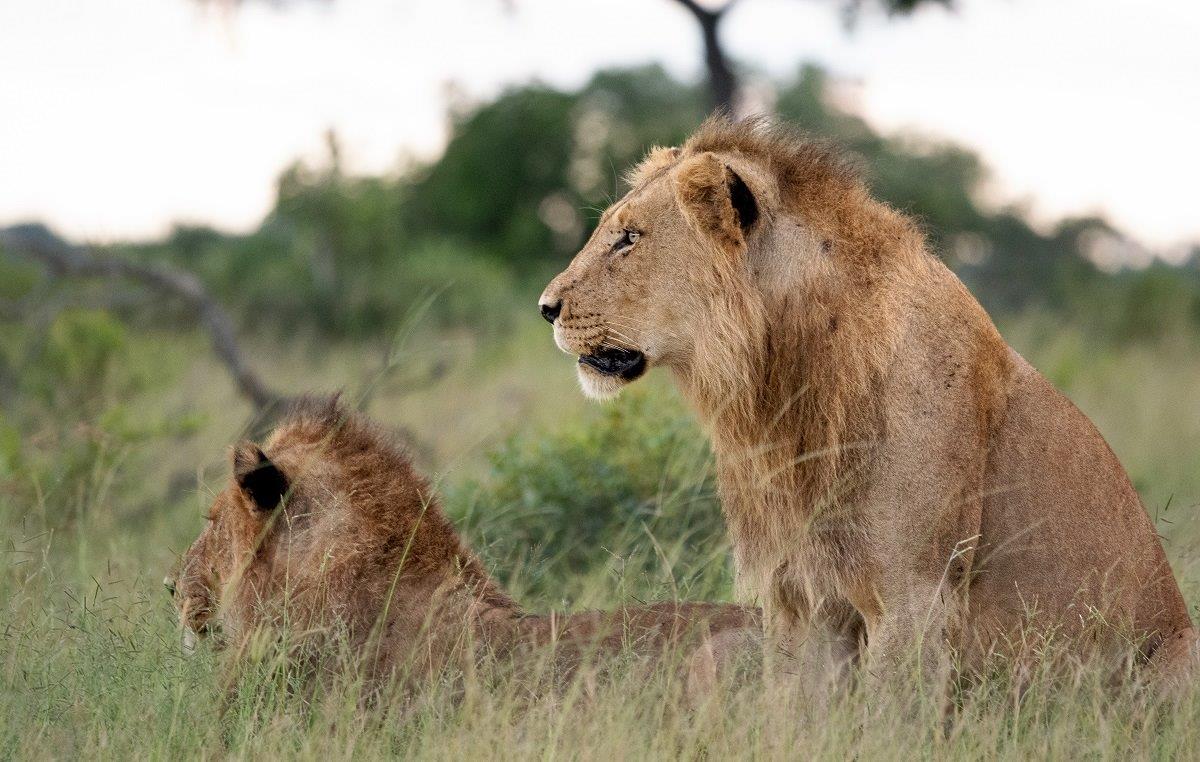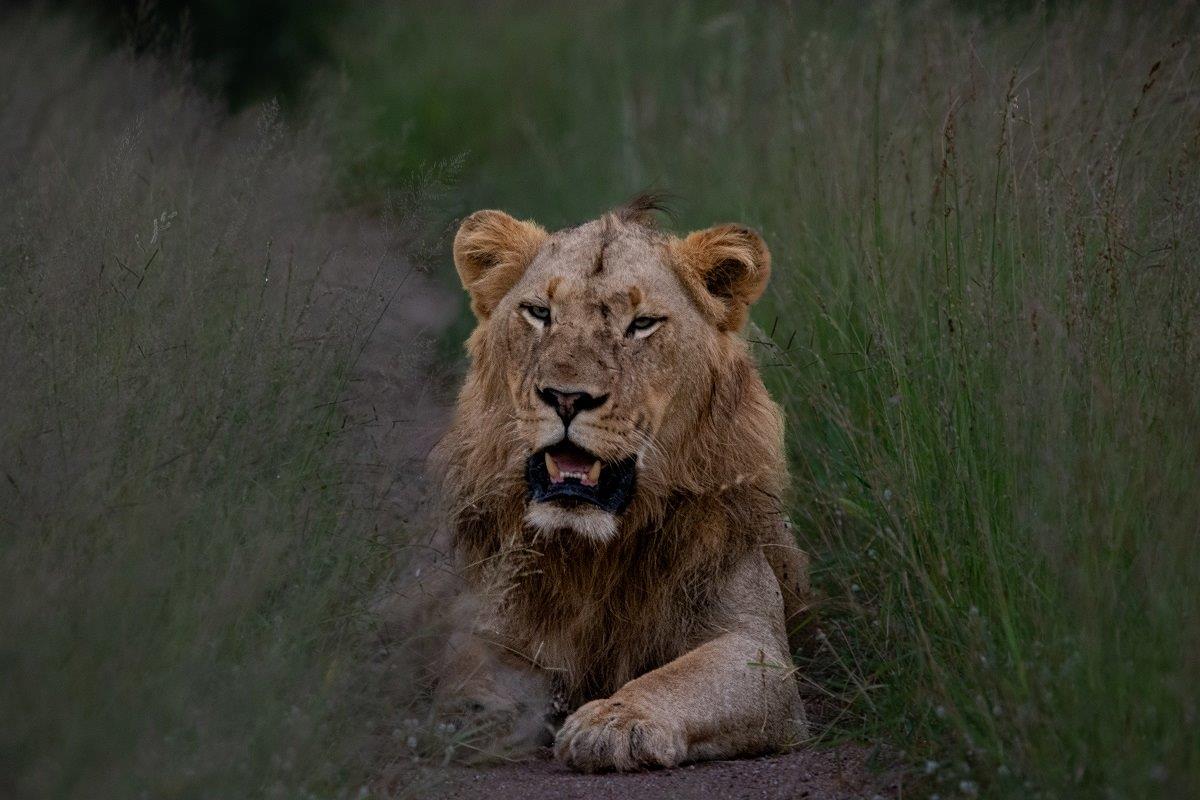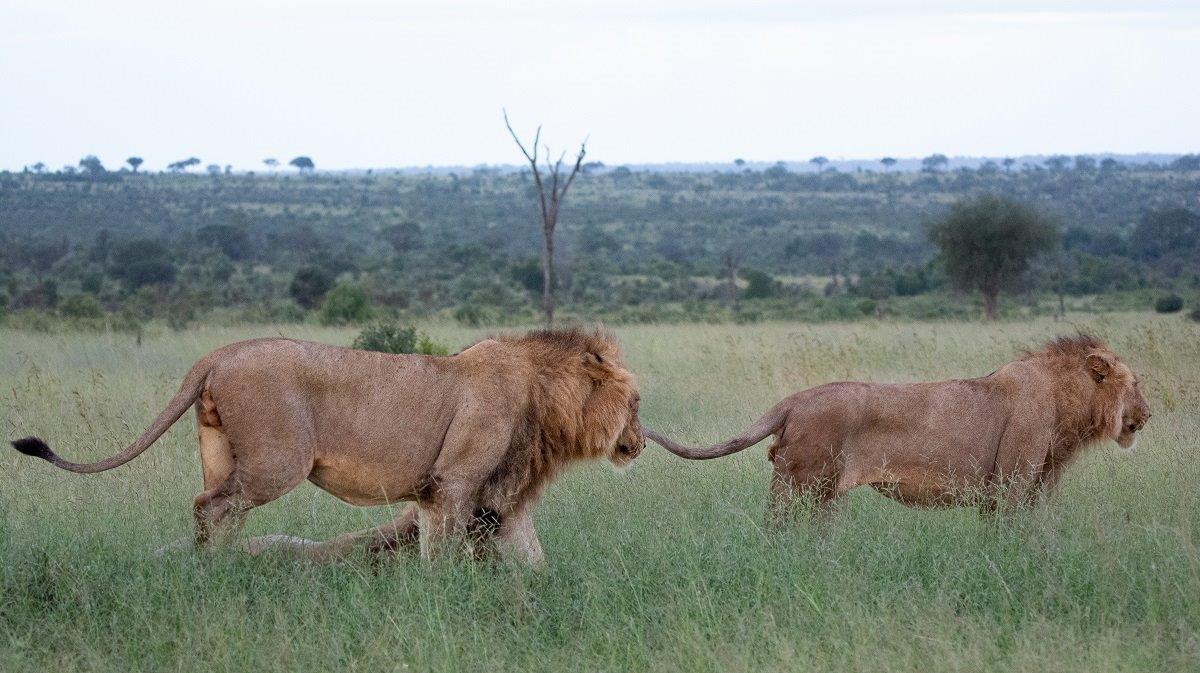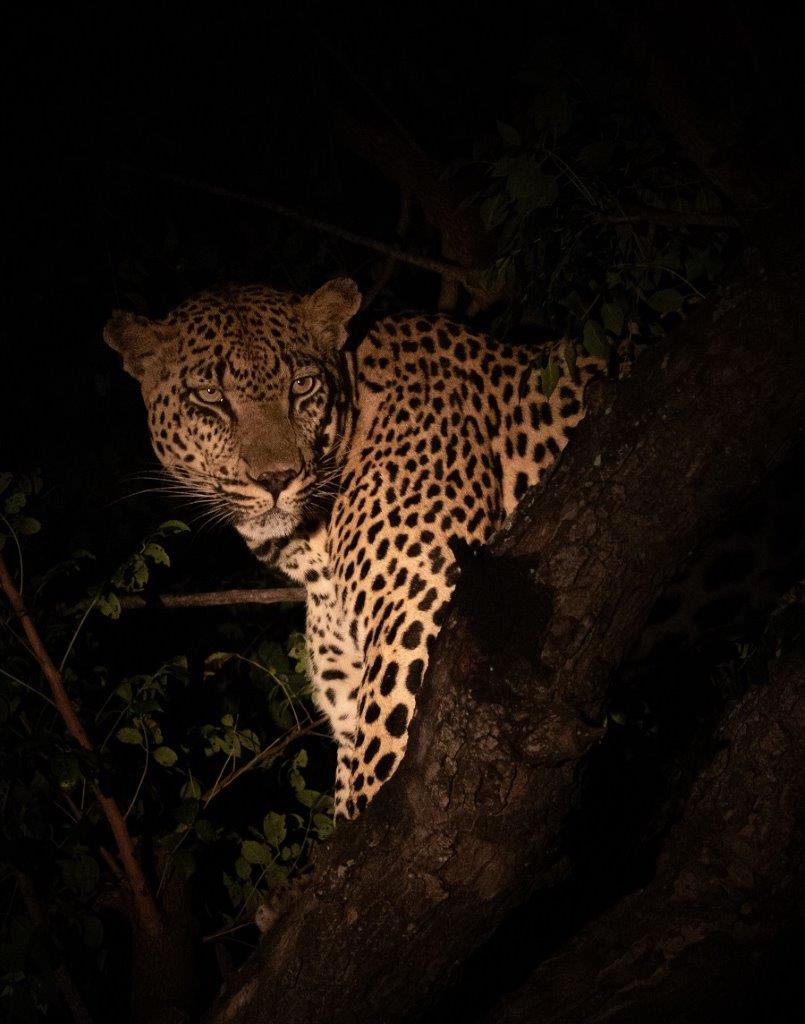 The Kambula Breakaways continued to trail a large herd of buffalo. After numerous attempts, they finally succeeded in bringing down an adult cow.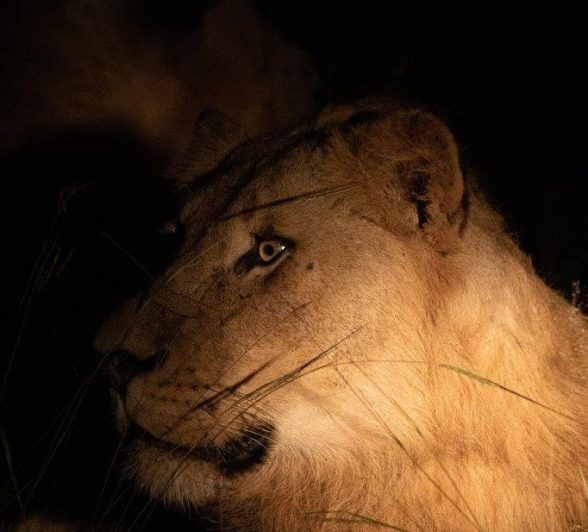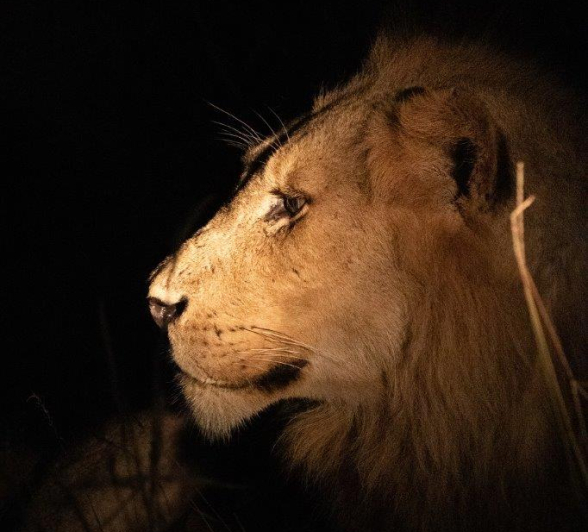 Golonyi returned to feed on an impala she had hoisted into a tree. She had moved off as the Styx Pride walked under the tree without even noticing the impala just above them.
This secretive nature of leopards, coupled with their ability to stash meals out of reach from lions and hyena, is one of many reasons these big cats are so successful.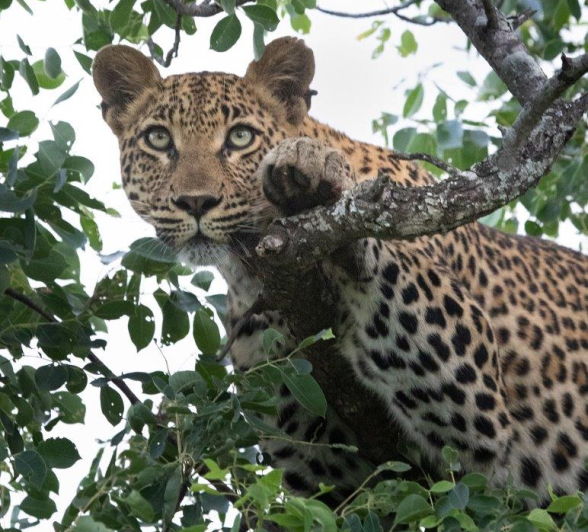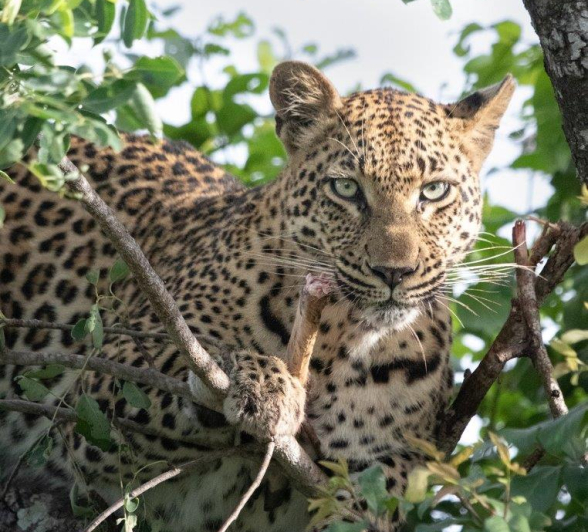 Golonyi was seen right at the entrance to Selati Camp as we were leaving for morning safari. She was vocalising a lot as well as scent marking her territory heavily. She kept calling and it seems she was looking for a male leopard in the area who was also marking his territory based on his tracks seen along the same road.
When leopards are determined to look for a mate, they will always scent mark in and around the territory of potential mates. It will be a privilege to witness the Golonyi female mate for the first time. We watched her grow from a tiny cub to independence, and now she enters the next chapter of her life.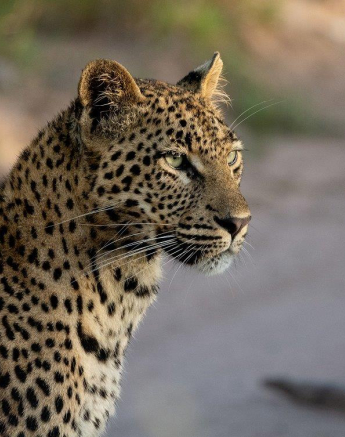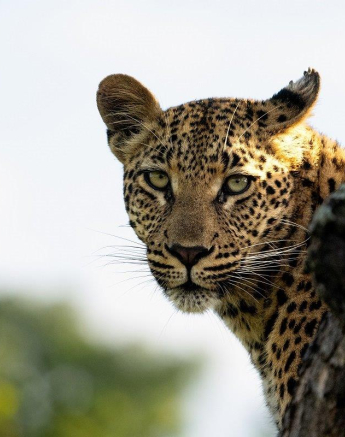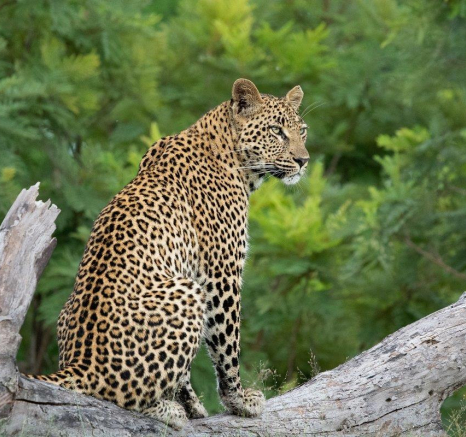 We came across Ntsumi just as the sun was about to set. She was on a mission, walking along a road which made following her easy. We did not know what to expect until she started contact calling and her cub emerged from the tall grass not far away from where we had stopped.
Sometimes when a female leopard returns to the location where she had left her cubs, as she gets closer, she will take her time before calling the cubs to make sure there are no predators around such as lions and hyenas. This time, mom and cub were surprised as hyenas emerged quickly but fortunately there was a fallen over log which they quickly used to get to safety from the cunning hyenas.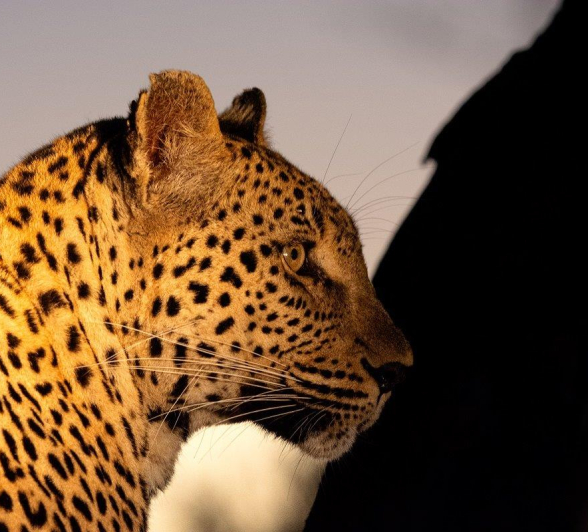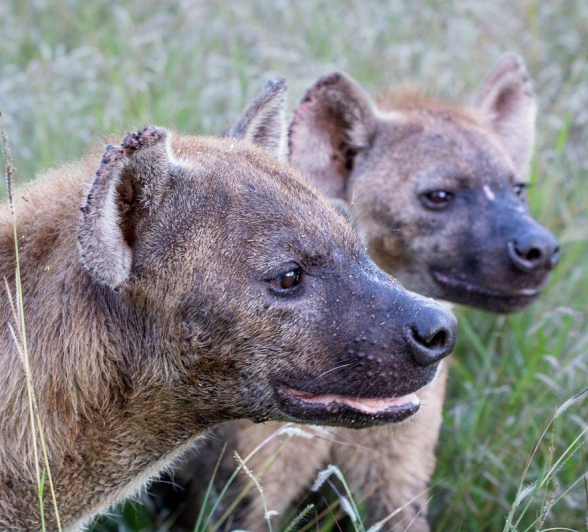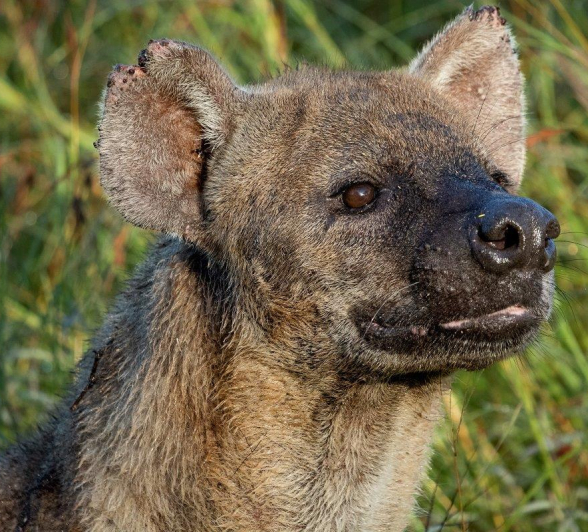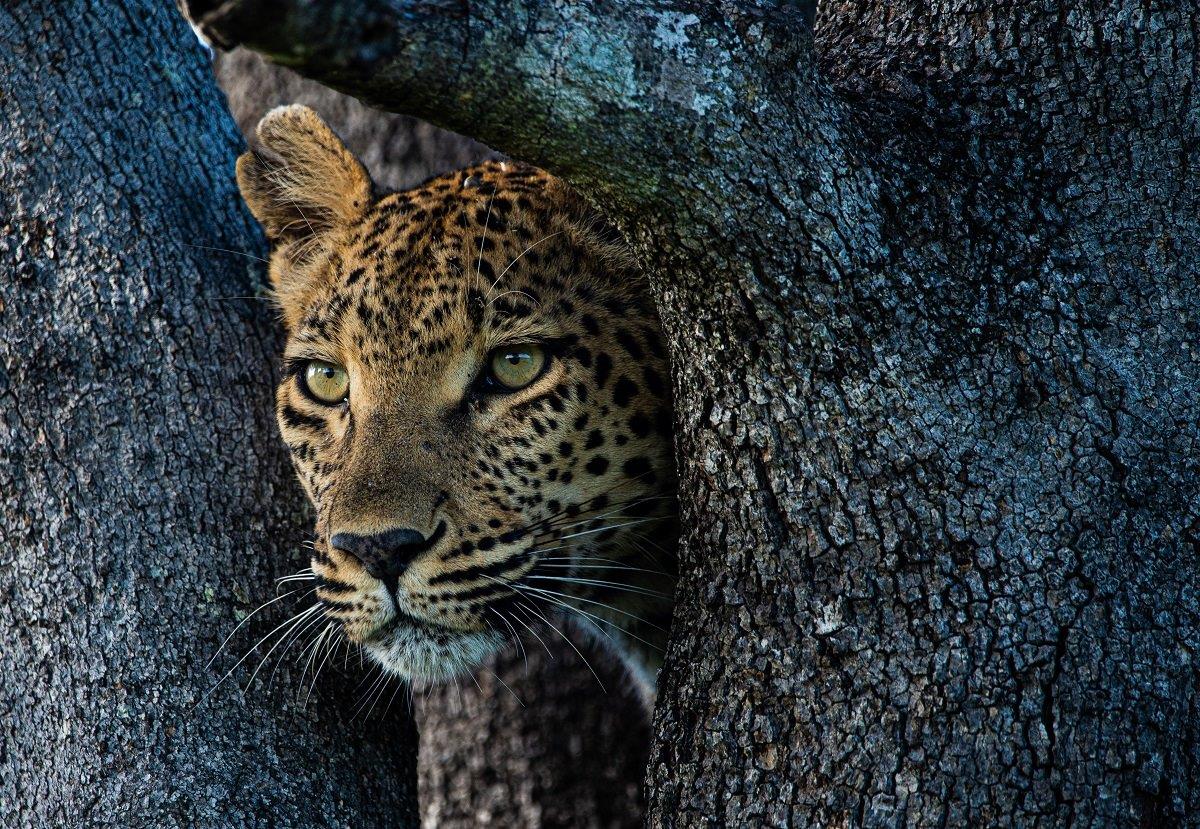 The next day, Ntsumi was successful in bringing down an impala. She fed briefly before moving off to find her cub. We followed her as she moved quickly through the bush, making soft contact calls as she approached the area where she last left him.
The two greeted with a head rub and headed directly back to the kill where they fed on the ground during the heat of the day. As the sun started to sink into the horizon, Ntsumi hoisted her meal safely into the branches of a tree.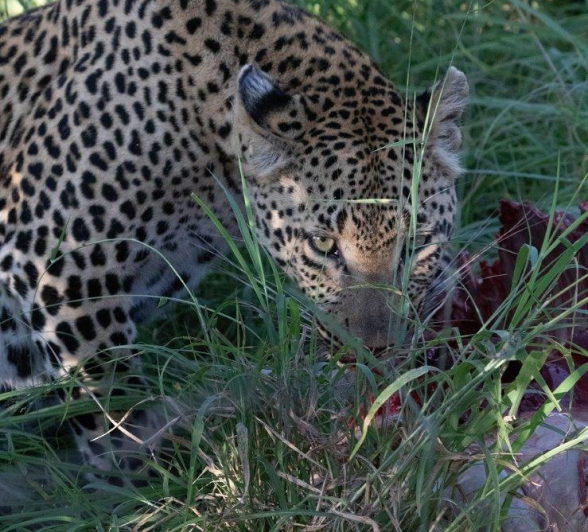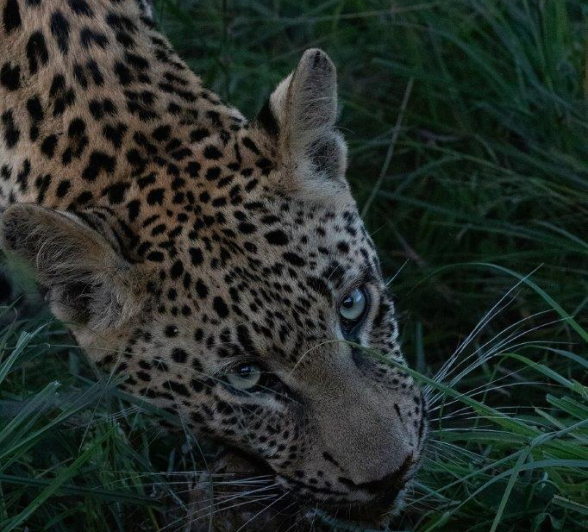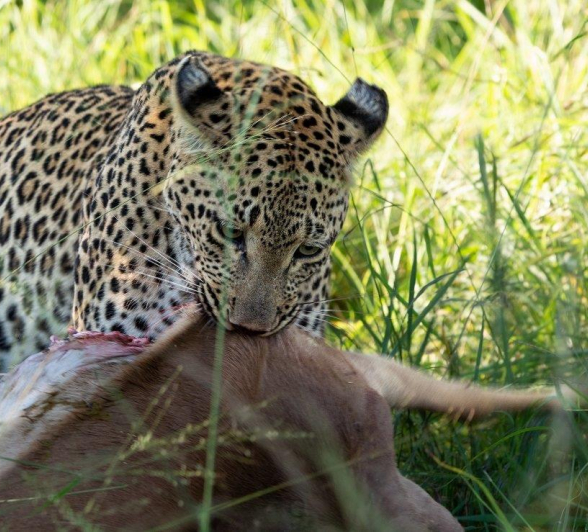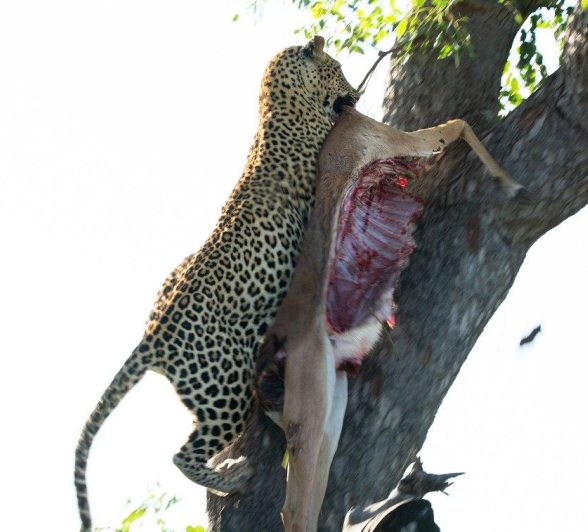 With fresh tracks and faint calls leading our team of guides and trackers, we came across a pair of leopards tucked away in thick brush. The N'weti male and Ntsumi female were located early during morning safari but were constantly on the move through areas with many trees and low visibility. It took much persistence to stay within visual distance of the pair and this was soon rewarded when they led us to a tree which was safely holding an impala kill.
N'weti climbed the tree and while feasting on what was left, knocked the carcass to the ground. He lay with it for a while and was soon distracted by Ntsumi. She seemed to be in oestrus and attempted to mate multiple times, but the sun was rising higher and with an awfully full belly he showed no interest. We wait in anticipation as to what will happen over the next few days.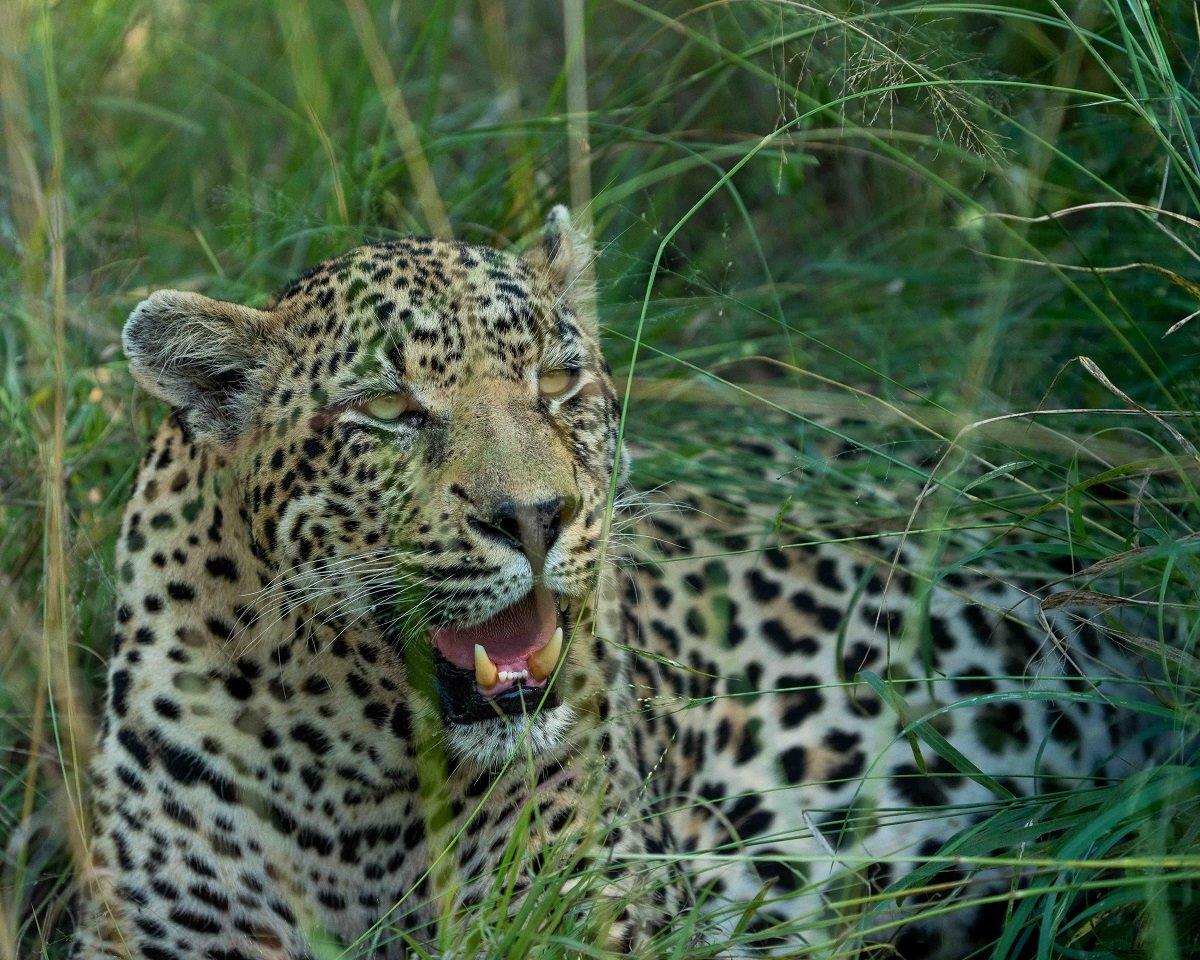 When moving through the bush the Swainson's Spurfowl can be an excellent early warning system. When it gets spooked by a predator it will alarm loudly and fly low to an area of safety. Keep an eye out for this bird calling from atop a termite mound in the early mornings when out on safari.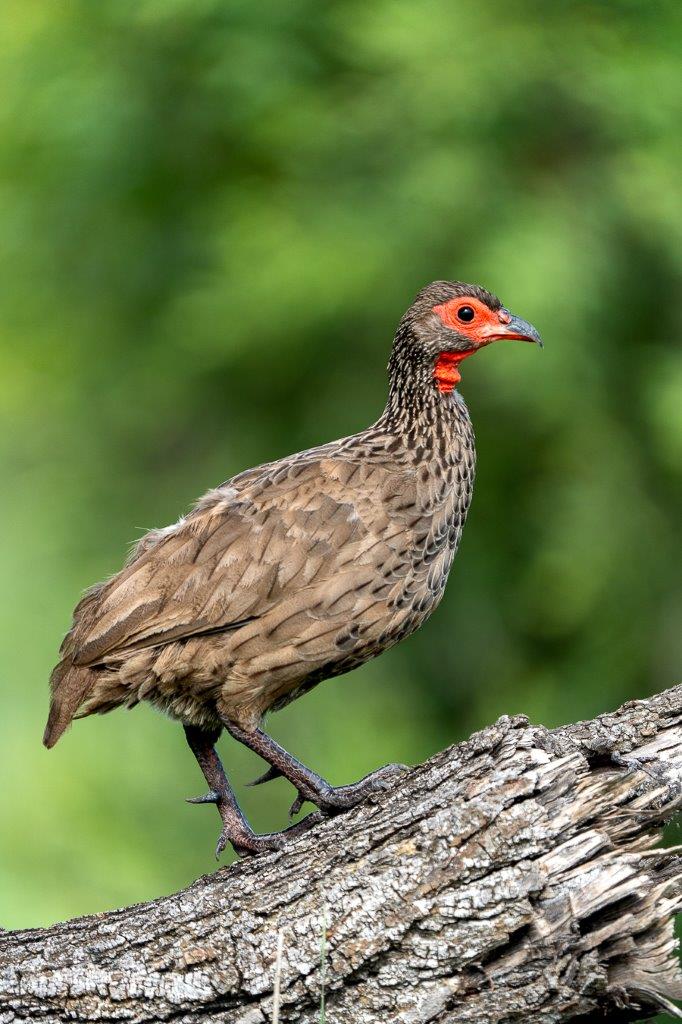 There is always a sense of excitement when the sun sets, and your night safari begins. Everyone is on the lookout for any nocturnal animals, a flash of an eye, or a glimpse of an animal running across the road. One nocturnal bird that you are most likely to see is the Spotted eagle-owl. This one sat still long enough for us to enjoy it before it quietly swooped away into the night.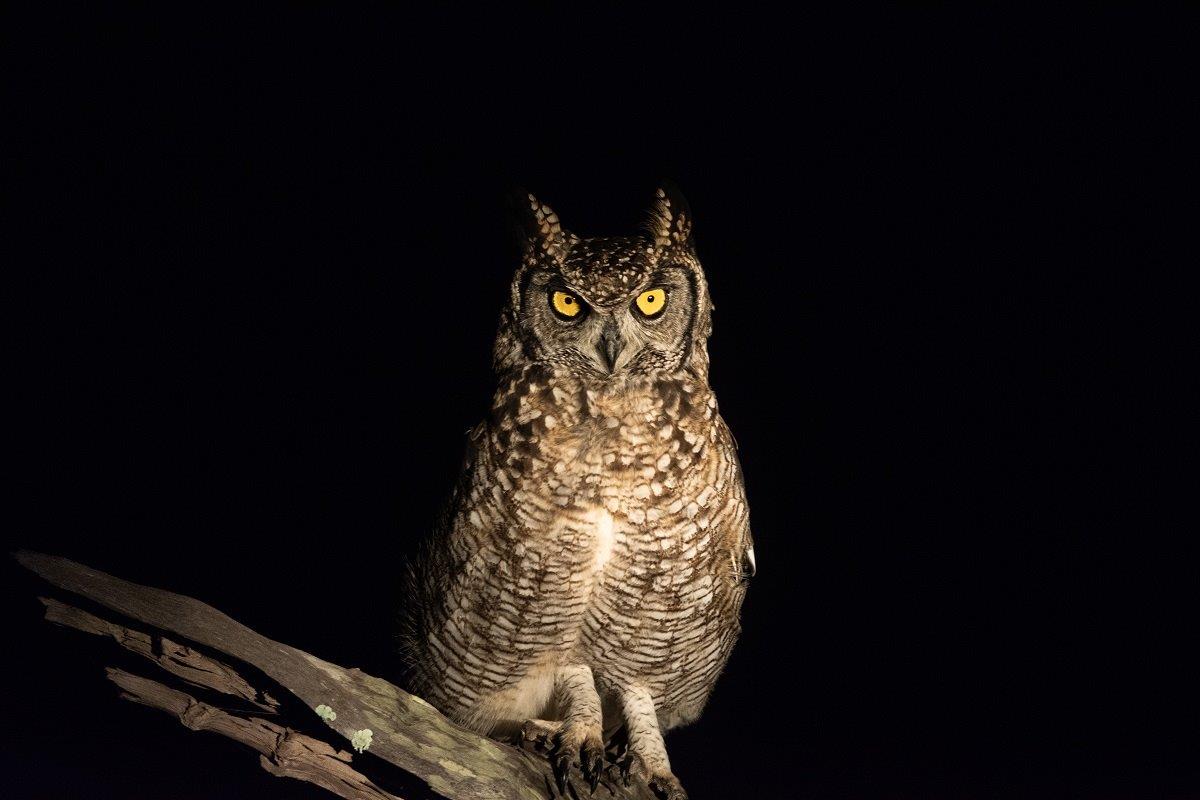 A close look at a branch hanging over the road we were travelling on revealed a well camouflaged Southern foam-nest tree frog.
These frogs can spend the majority of their time out of water due to its ability to reflect heat by turning white, secreting a wax-like substance to stop dehydrating and conserve water by concentrating its urine.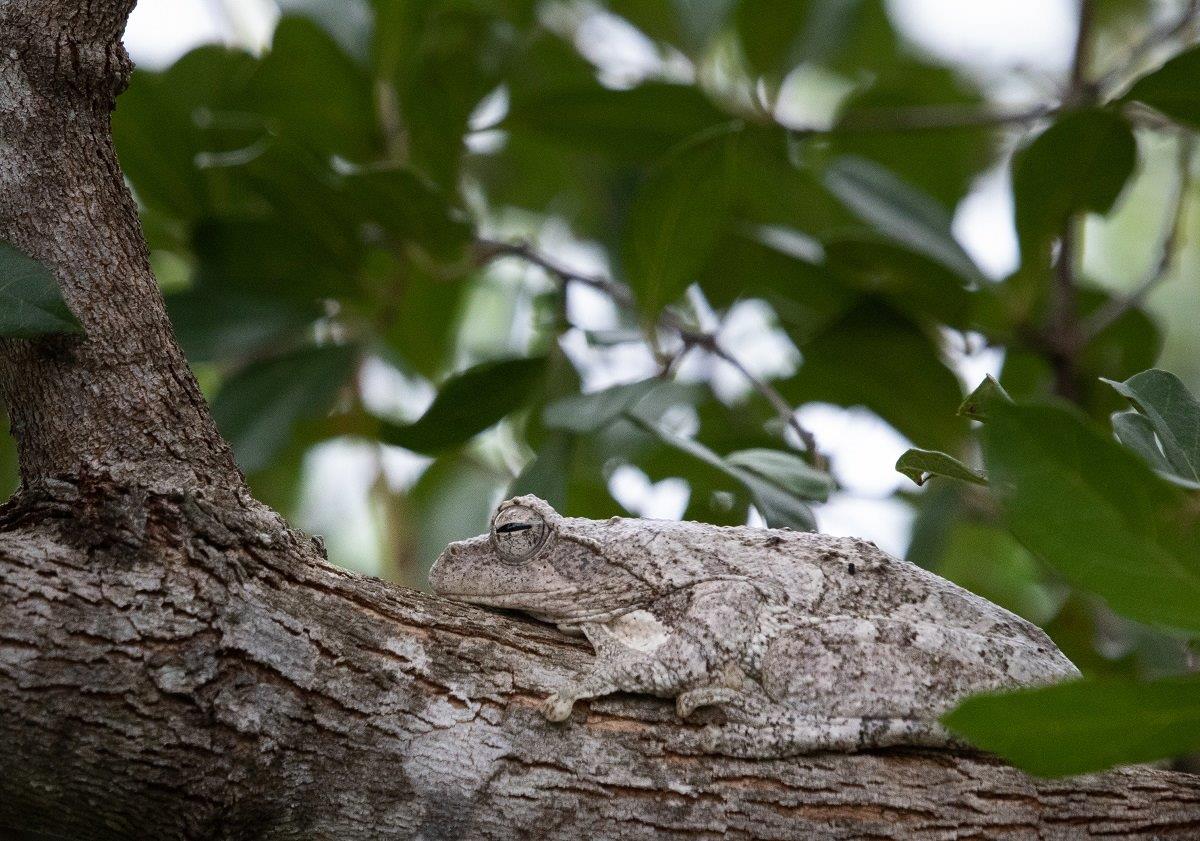 While elephants do cause a lot of destruction with their eating habits and bulk feeding, they also create homes for other species. A tree that had died after being ring barked by elephants provided a new home for a family of dwarf mongoose. It provided a safe space to hide from potential predators as well as a great source of food as other insects made it their home too.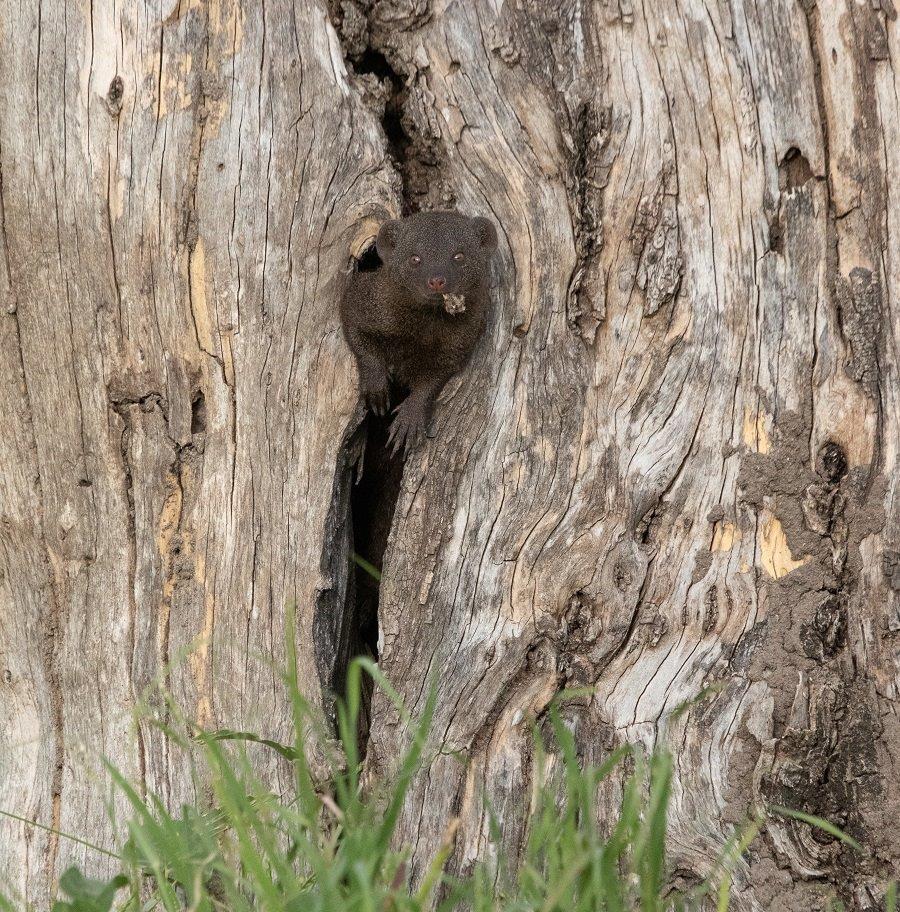 A titanic battle between two giants played out in an open area. Two large elephant bulls met head-to-head with neither willing to back down. The sound of tusks connecting in combat cleared the open plains of others that may have been in the area. Truly an experience that we will never forget!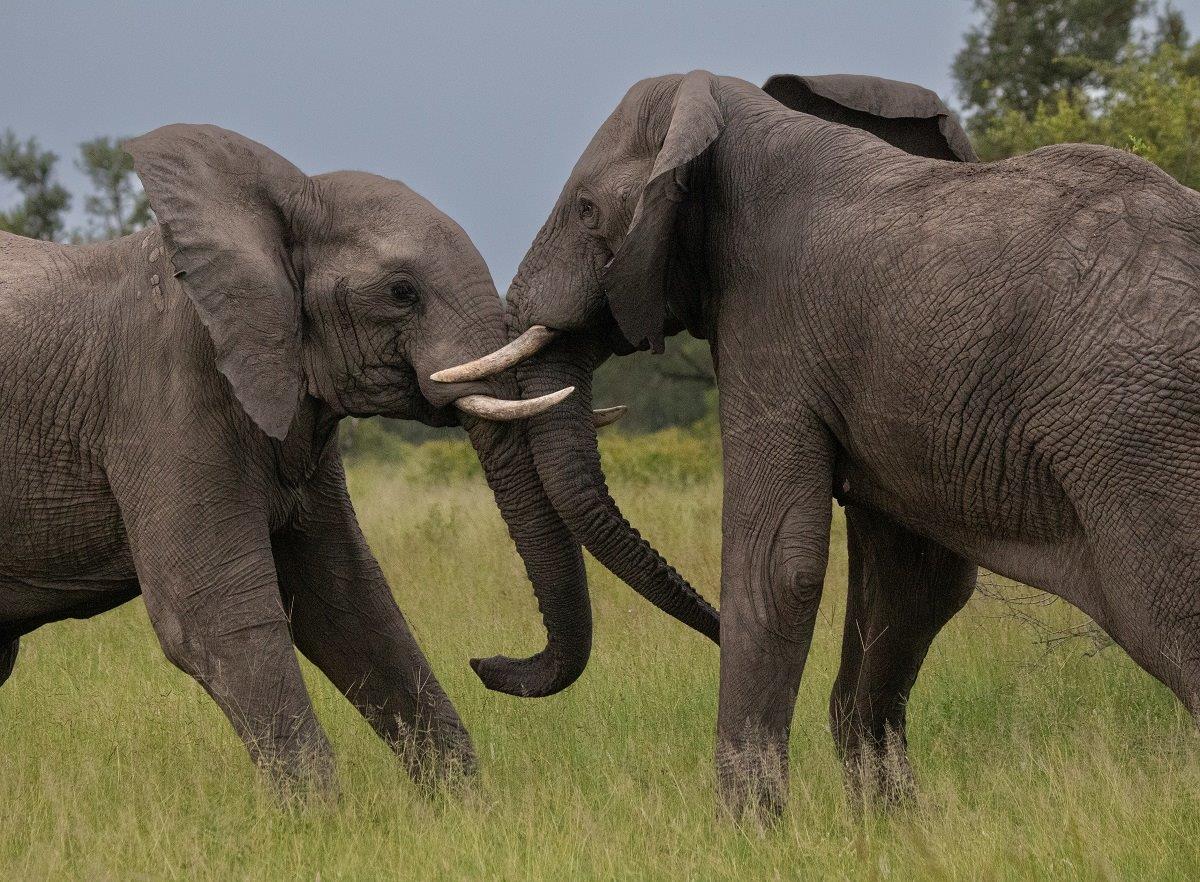 Until next time…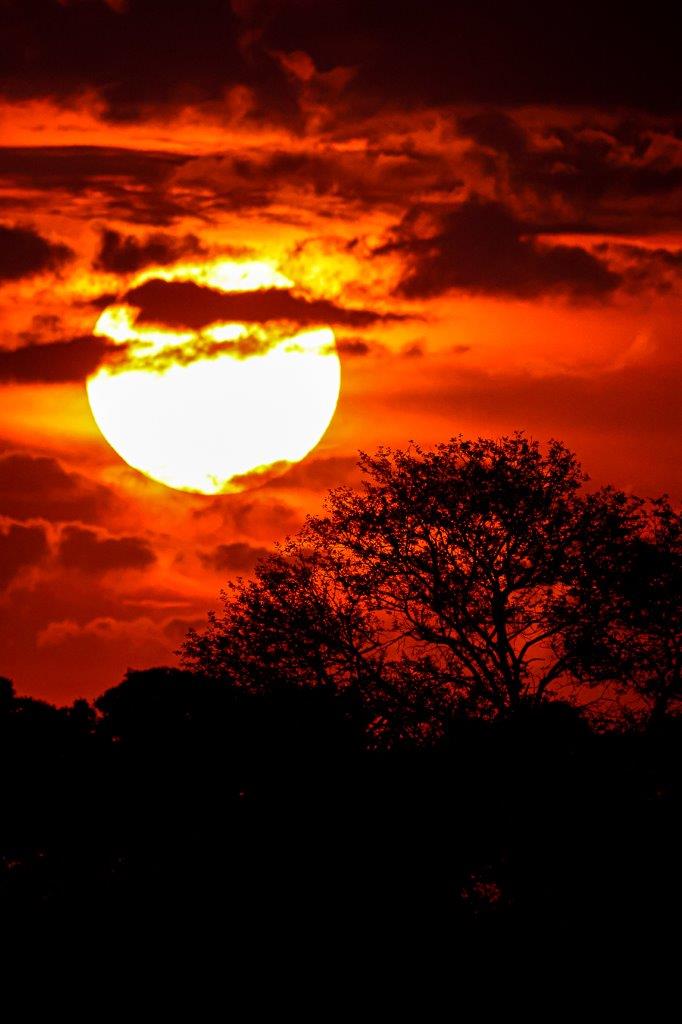 Blog by Wendy Claase
Images by Andries Ndlovu, Coenraad Stapelberg, Jason Street, Macs Toich, Ronald Mutero and Viviane Ladner