Welcome On Board
on Dec 21, 2014
Deep in the heart of South Africa's wilderness lies the remote, untamed bushveld of Sabi Sabi. As part of an unfenced 5-million hectare conservation area it seems amazing that this unspoilt part of the continent is so accessible from Johannesburg, as well as the other major cities within South Africa. With a highly organised network of scheduled charters and shuttle flights, the reserve is just an hour's flight from Africa's biggest and busiest airport, OR Tambo International Airport in Johannesburg. And with a private airstrip within Sabi Sabi's boundaries, access to a once-in-a-lifetime luxury safari has never been easier.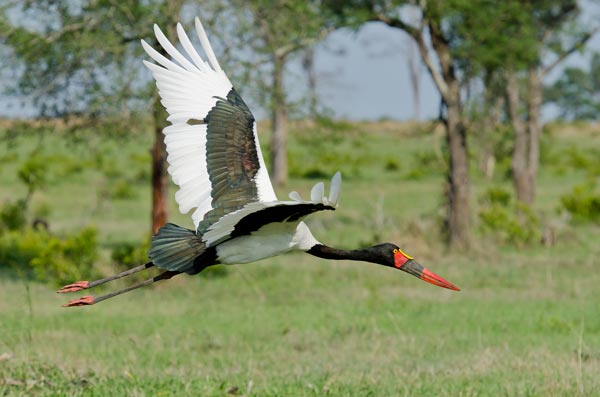 There are flights several times daily between Sabi Sabi's private airstrip and the OR Tambo International Airport (Johannesburg). For Sabi Sabi guests departing from Johannesburg, a "meet and greet" can be requested, with a transfer to the delightful charter flight terminal a little way from the main terminal. Here a relaxing lounge is available, with refreshments served while waiting for your flight. Once on board, guests are transported from busy city life to the secluded Sabi Sabi reserve and its four 5-Star lodges.
For those guests arriving at the Kruger Mpumalanga International Airport in Nelspruit (KMIA), short shuttle hops can be arranged to the Sabi Sabi airstrip.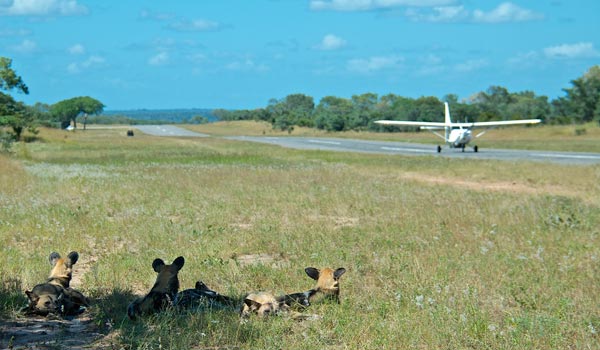 Tucked away in the bushveld next to the airstrip is a welcome facility with cool drinks and clean washrooms to freshen up before departing on open safari vehicles to the lodges. Guests are delighted to discover that these transfers are the first of their safaris, as a myriad animal and bird species greet them en route to their lodge of choice. Air transfers are simple and safe and increasingly popular with guests wanting to maximise their safari time.
As of 1st June 2014, SA Airlink will be operating scheduled flights from Johannesburg & Cape Town to Skukuza Airport within the adjoining Kruger National Park. Transfers can be arranged between Skukuza Airport and Sabi Sabi at an additional cost of R150 per person per transfer, making this an additional option for Sabi Sabi guests.
Until the end of the year, guests have the option of exclusive special packages that combine complimentary flights with stays at one or more of the Sabi Sabi lodges.