Award for "The World's Best Wine List"
on Jun 23, 2016
So much of what guests experience at Sabi Sabi is new, exciting and unique. The wine selection is no different – delicious, unexpected, carefully selected and a superb mix of the best South African wines.
Sabi Sabi Private Game Reserve has been recognised this month as officially having one of the "World's Best Wine Lists". The reserve has been honoured with Two-Stars in the 2016 "The World of Fine Wine" annual awards – the guide for discerning individuals with a passion for wine. The awards are now in their third year and are "rapidly becoming as coveted as Michelin Stars", according to World Sommelier Champion Gerard Bassett.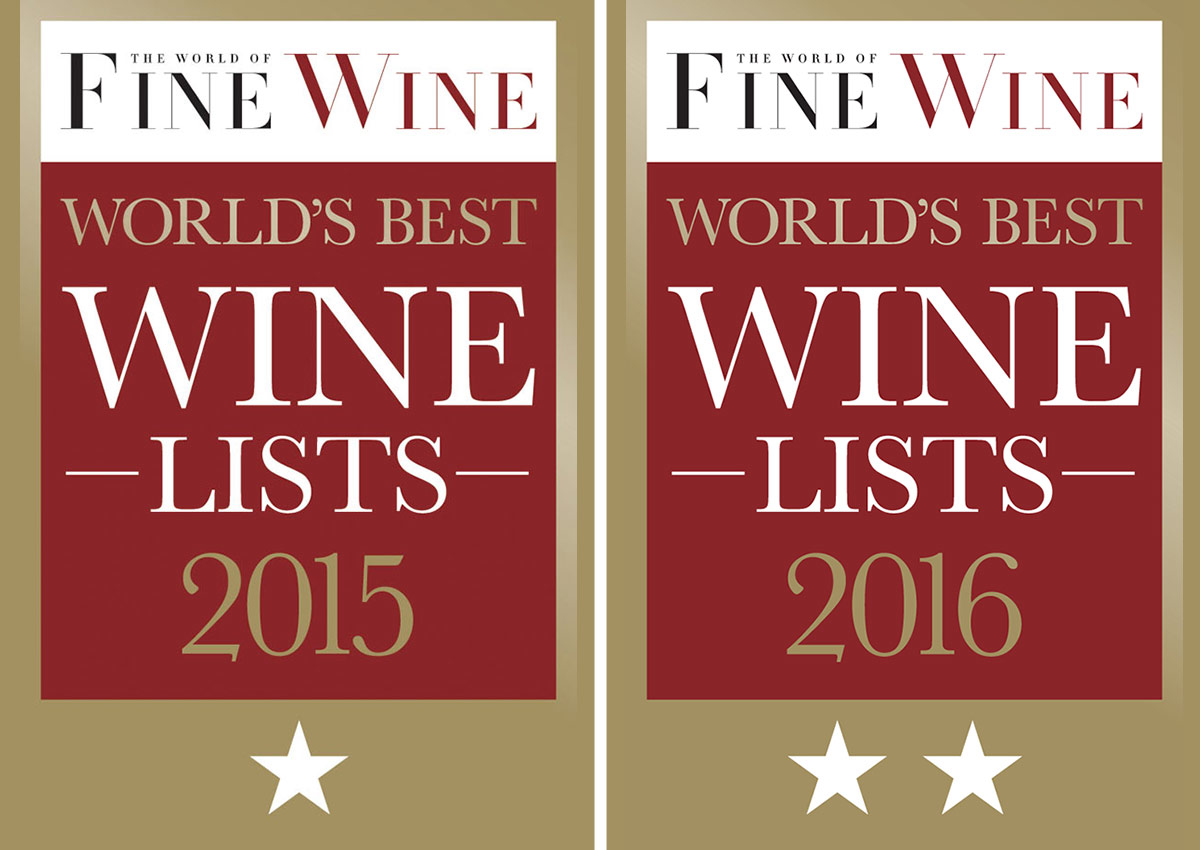 Judged by some of the world's leading wine experts, writers and sommeliers, Sabi Sabi received the award with a wine list judged exceptional under the following criteria: superior breadth and depth in its selection; offers a high proportion of leading producers; includes a good range of wine styles and prices; displays superior organisation and presentation. Sabi Sabi's collection was also awarded the Jury prize for the Best Designed/Most Original Wine list in Africa and the Middle East for 2016.
This accolade recognises the careful consideration and expertise which has gone into the wine list at Sabi Sabi. A detailed selection process ensures that many of the wines are from small boutique style wineries with a fascinating story behind them, from their name or the terroir, to the unique way in which the wine is produced. A good example is 'Donkiesbaai Hooiwijn' – a South African wine produced from the same variety of grape as Chenin Blanc. The grapes are picked and placed on a straw mat (or 'hooi') and turned twice a week to avoid sunburn. Once the grapes reach 40°C they are pressed and the wine making process begins.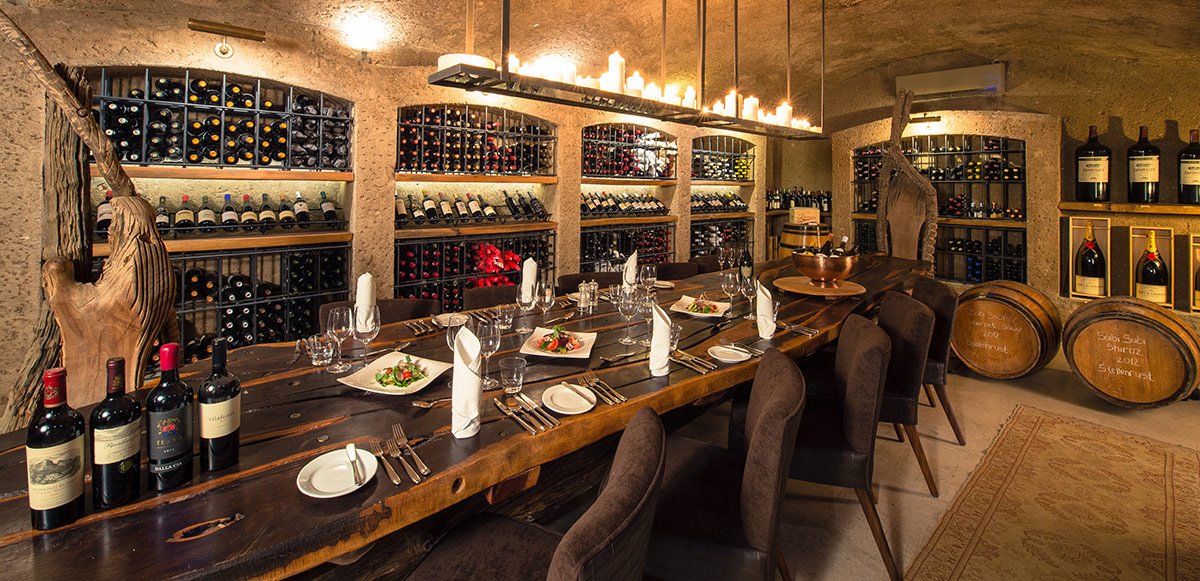 In keeping with a philosophy of only providing the very best for its guests, Sabi Sabi has for many years collaborated with the family owned and prestigious boutique Stellenrust Wine Estate (Stellenbosch) as the producer of its house wine. Three hundred litres of Shiraz and Cabernet Sauvignon is currently maturing in Earth Lodge's underground cellar in oak wine barrels, and will soon be ready to enjoy.
Jacques Smit, Marketing Director at Sabi Sabi Private Game Reserve, said: "We are thrilled to have been recognised for the second year running in The World of Fine Wine Awards, gaining an extra star in 2016. This accolade is testament to the efforts of our team to ensure we offer guests an exemplary experience across every aspect of their stay. It is a privilege to introduce guests to these undiscovered treasures, and to celebrate the wine heritage for which South Africa is famous for."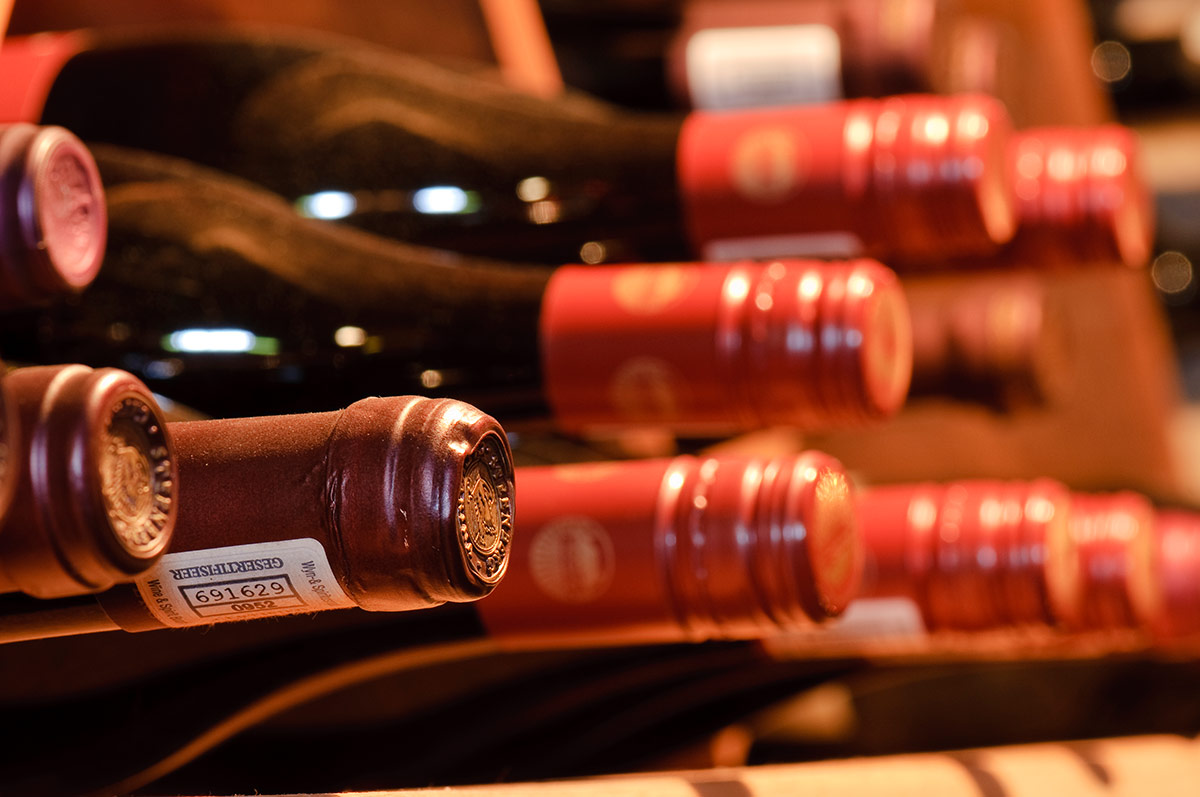 This week we introduce you to Simon Chiburre - one of our team at Earth Lodge. Simon is a waiter and always seems to anticipate your needs with his winning smile.