Serving up the goods
on May 12, 2016
Cooking for Princes and Presidents, presenting a TV cooking show, managing a 45-person kitchen team or even publishing two cookery books – Executive Head Chef at Sabi Sabi Bush Lodge, Wilfred Mtshali, has done it all and is still raring to go!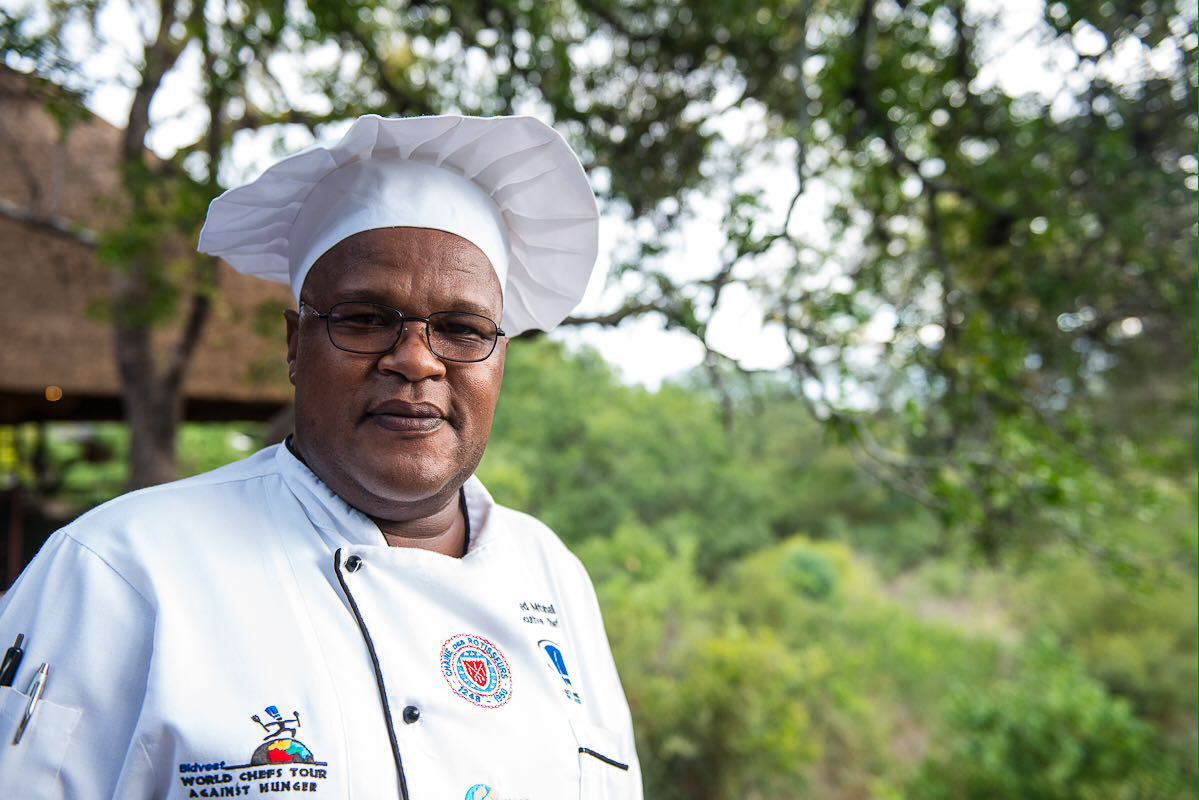 Wilfred's modest and friendly demeanour belies the fact that he has an extremely impressive résumé. Besides cooking in some of the best establishments in South Africa, his work has included exhilarating stints in Nigeria and the UK. He has even played a key role in some major hotel openings. With this incredible talent, it is hard to believe that our master chef had very humble beginnings – he began his career as a hotel kitchen hand and his flair for cooking was soon noticed - and so began his training, resulting in an upward rise through the ranks of notable chefs. A background which he draws from when teaching aspiring cooks from the local community or acting as a mentor to students in their final year in training as Chefs. Sabi Sabi has an outstanding reputation for serving innovative 5-star gourmet meals to our discerning guests, and with Wilfred managing the extensive Bush Lodge kitchen, every meal is fresh, delicious and beautifully presented. Wilfred has also taken it upon himself to nurture and train his kitchen staff in cooking techniques, in working as a team to maintain a harmonious environment and in the important task of ensuring that stringent health and food safety measures are in place. Guests with particular dietary requirements (or even a particular love of a certain food item) are well taken care of; and with Bush Lodge being a world-class family oriented destination, he takes special delight in providing our young guests with a scrumptious child-friendly menu.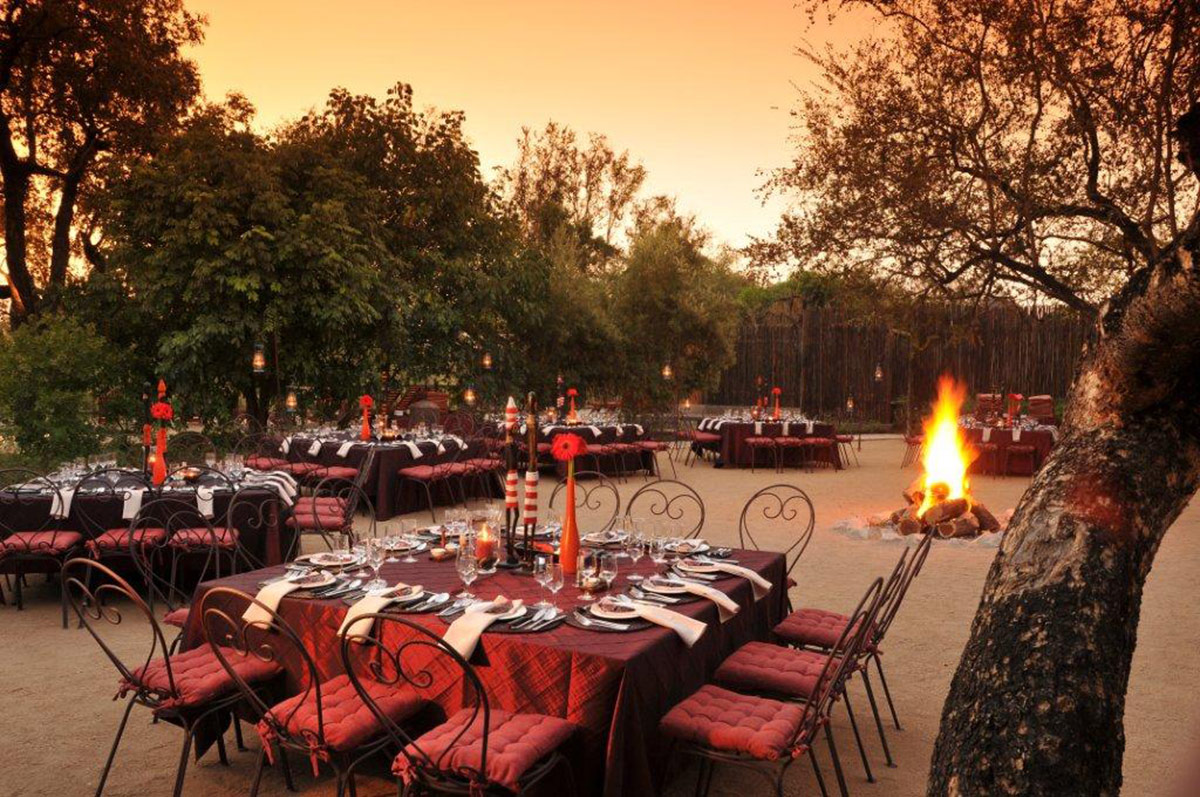 Taking the daily challenges of working in a remote bushveld environment in his stride, Wilfred loves using his extensive experience to please guests with his culinary creations. Using the freshest local ingredients and infusing them with the latest international food trends ensures that mouth-watering food is served at least six times a day – there is certainly never a reason to go hungry at Sabi Sabi!
Outside of work, his first priority is spending as much as time as possible with his family, eating out and enjoying the occasional movie. In between all of this, he managed to find the time to write two cookery books – 'Easy Cooking Cape Malay' and 'Go Wild Cooking' based on his safari lodge experiences.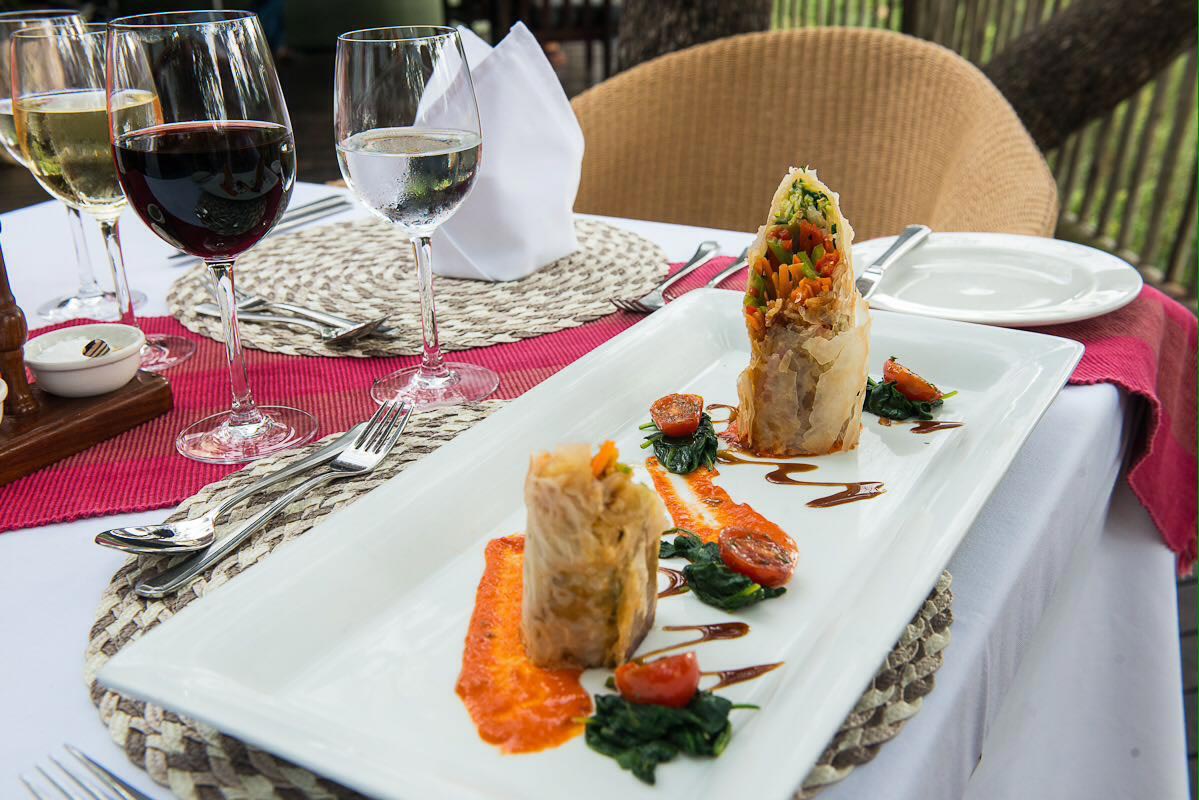 While loathe to choose a favourite dish, his current signature masterpiece is a delectable "potato and phyllo vegetable parcel, with braised baby spinach, cherry tomato and sweet bell pepper coulis. "
We invite you to meet Chef Wilfred Mtshali, who is a key member of the Sabi Sabi family. Wilfred embraces the challenge of consistently presenting delicious, world-class dining and with many awards and accolades to his name, this is a philosophy that clearly pays off.