The Romantic Season
on Dec 20, 2014
News update: 7th February
Wild Africa, big game safaris, luxury, excitement, allure and romance - these are all words that so aptly describe a visit to Sabi Sabi. It is hardly possible to add to the pleasure of such an incredible experience, but the lodges have reached for the stars to conjure up extra special romantic touches for visitors to our bushveld during the Valentine month of February.
February at Sabi Sabi is magnificent. The bush is still verdant and lush, game viewing is exciting, the morning sun breaks easily through the dawn mist and the sunsets are a glorious blaze of orange and red. For this special month, each lodge, with its own distinctive style, has a wonderful menu of Valentine surprises.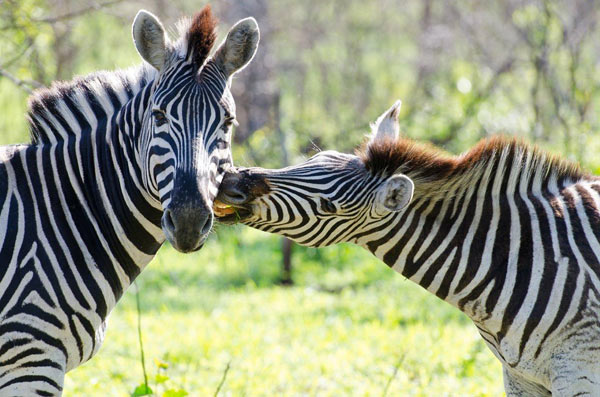 For Bush Lodge guests, gourmet sundowners are served as the last hint of daylight disappears over the horizon. Delicious snacks are produced and there is the pop of corks as bottles of chilled champagne are opened. Romance shimmers as a promise, with the lodge staff quietly preparing the suites with unexpected candlelight around the surprise bubble baths, and aromatic petals perfuming the rooms. The Amani Spa at Bush Lodge is offering couples treatments as a wonderfully romantic treat - with discreet staff and a chorus of birdsong keeping the atmosphere relaxed.
Little Bush Camp has an ideal venue for delicious intimate dinners - the Msuthlu riverbed which meanders along the front of the lodge gardens. The excitement of being right in the open, complete with the sights, smells and sounds that make this setting so exhilarating, are elevated by the glorious table settings and unexpectedly beautiful lighting of this romantic dinner venue. And as an exciting day comes to an end, what better way to rekindle love than to languish in the private spa bath which is on each suites' secluded wooden deck, with a glass of bubbly in hand.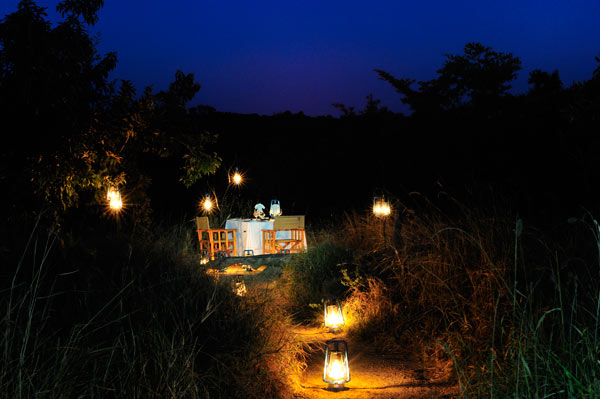 Earth Lodge is the epitome of indulgence. Each incredible suite has its own very private plunge pool for romantic dips to cool off from the summer heat. This lodge is perfect for any romantic occasion, and has been the venue for many an intimate wedding, anniversary, and engagement celebration. Private dinner options at Earth Lodge include the Zen meditation garden and the underground cellar with its astonishing collection of fine wines. Throw away the calorie counter, because during the month of February the executive chef will be serving melt-in-your-mouth red velvet cupcakes at high tea, and is preparing a very special series of menus for the romantic season. Of course he is always on hand for special requests. As with the spa at Bush Lodge, the Amani Spa at Earth Lodge, with its beautiful design and soothing water features, has wonderful couple's treatments for some amazing Valentines treats.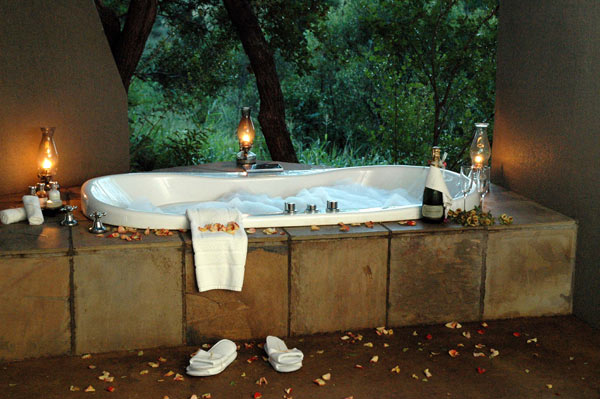 Selati Camp is designed to be the most romantic of all the Sabi Sabi lodges - its ambience and quietude reflects a gentler time. The décor of the suites with their antique furniture, plush linens, canopied beds and railway memorabilia, exudes romance. Candlelit private dinners are enjoyed either in-suite or in the intimate boma.....and guests are delighted to find the surprise valentine petals and warm drawn baths awaiting them as they wend their way to bed.
Book a romantic escape this February, and receive a 50% discount on all couples treatments at Amani Spa situated at Bush Lodge or Earth Lodge.