Great Reception At Travel Indaba
on Dec 20, 2014
The Sabi Sabi team, which included some of our international representatives, has just returned from an exceedingly successful trip to the 2010 Travel Indaba in Durban. Travel Indaba is South Africa's biggest inbound travel expo, and Sabi Sabi has exhibited at each show since its inception in 1986.
As one of the most popular and well-attended travel shows in the world, Indaba is an ideal venue to showcase our reserve, reconnect with friends and supporters, and meet new travel companies from all over the world.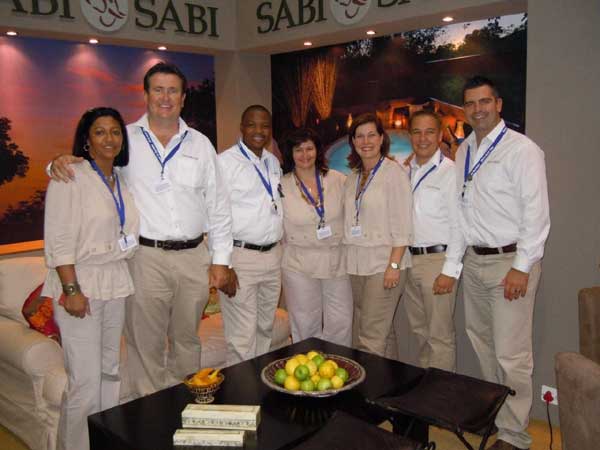 Everyone was abuzz with soccer fever as South Africa puts the finishing touches on the FIFA 2010 World Cup.
Sabi Sabi's booth design has always been a point of interest at the annual show, and this year was no exception. In honour of the huge number of leopards which inhabit our reserve, an enormous photograph of the spectacular cat dominated the stand, drawing an unprecedented number of international tour operators to visit the team. Everyone was kept busy, presenting all the new innovations at the lodges and highlighting the once-in-a-lifetime safari experience for which Sabi Sabi is world renowned. The warmth and unique African hospitality that sets Sabi Sabi apart was mirrored at the expo.
After a fairly subdued Travel Indaba last year due to the global economic downturn, this year was an overwhelmingly positive event with huge numbers of exhibitors and many new tour operators.