From our home in the bush to yours
on Oct 24, 2018
One of the best rewards of a Sabi Sabi experience are the indelible memories;  the emotion one feels and recalls at being at one with nature and the bliss of knowing that the experience was unique in every aspect, and a once in a lifetime moment....where you arrive as a guest and leave as a life-long family member of our luxury home in the bush.  Arriving back home, many miles away from the bush, there is no better way to reminisce about your wildlife encounter than by unpacking hand-crafted items acquired in Africa, and Sabi Sabi guests are spoilt for choice when choosing a keepsake that will remind you of your time with us.

At each of our four award-winning lodges, guests have the opportunity to invest in authentic and locally-made designer gifts and artefacts, sourced from highly sought-after South African brands and acclaimed designers. The boutiques all offer a wide selection of items...from straw hats, pure linen clothing, canvas bags, leather totes, silk scarves and items with subtle Sabi Sabi branding.  Luxurious soft and warm down jackets, soft shell tops, mohair socks and leather shoes are ideal for the colder months back home.  One of the jewellery ranges we stock are beautifully hand-crafted items from Adèle Dejak.  The brand is based on an ethical and sustainable model and empowers communities by celebrating jewellery that is inspired by African tribes and textiles.     
An outdoor craft market at the Bush Boutique at Bush Lodge is adorned with a 'roof' of cast iron birds, seemingly flapping their wings overhead while you browse through the wide variety of exquisite items. Authentic wirework wildlife silhouettes, vibrantly colourful bead animals, jewellery, wooden sculpted items, bowls, masks and ornaments – painted and embellished with African tribal touches – are displayed in the outdoor area, giving the sense of walking around a traditional African meeting place.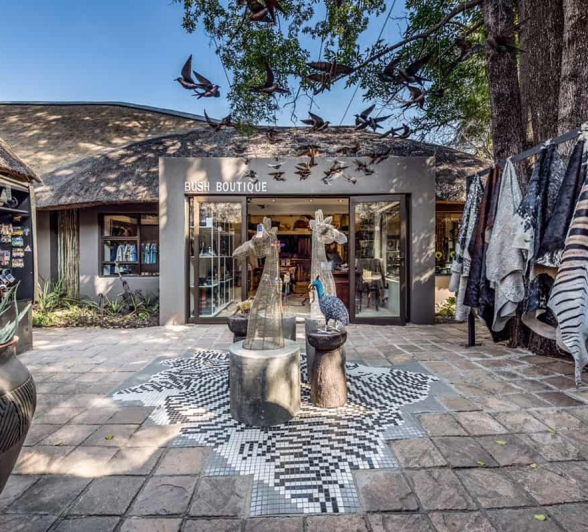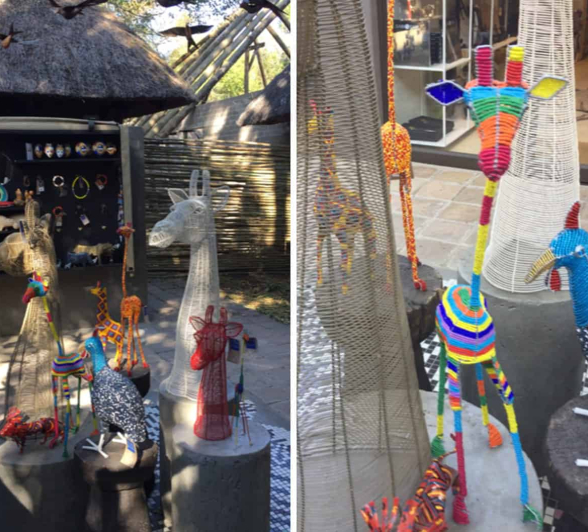 There is something that fits every pocket and our boutiques – with the latest addition being at Selati Camp aptly named "The Trading Post" – are stocked with world-class, proudly South and southern African products that are delightful gifts for loved ones who could not join on your African adventure.   Prior to your arrival (or even on arrival), guests are able to purchase select bush attire, such as the performance brand Craghoppers, who specialise in outdoor adventure gear. 

Earth Lodge, forever at the forefront of safari evolution, is now home to a handpicked assortment of sculptures by Donald Greig on display in the new, state-of-the-art Charles Greig Gallery, in addition to a boutique offering a wide range of luxury products such as jewellery, artefacts, clothing, books, bags and gifts. Bronzed moments in time, each piece preserves the life and spirit of Africa's abundant wildlife, gracing the floor and walls of the showroom. The work of Donald Greig portrays his intimate knowledge of the behaviour and anatomy of the animals that he sculpts. Influenced by nature from a young age, Donald Greig started sculpting in 1993 and today produces globally acclaimed pieces from his studio in Cape Town's V&A Waterfront. The objects on display at Earth Lodge range from miniatures and paperweights, and small to life-sized sculptures. The smaller items can be packaged and included in hand luggage when crossing international borders and the larger pieces shipped all over the world with reputable couriers.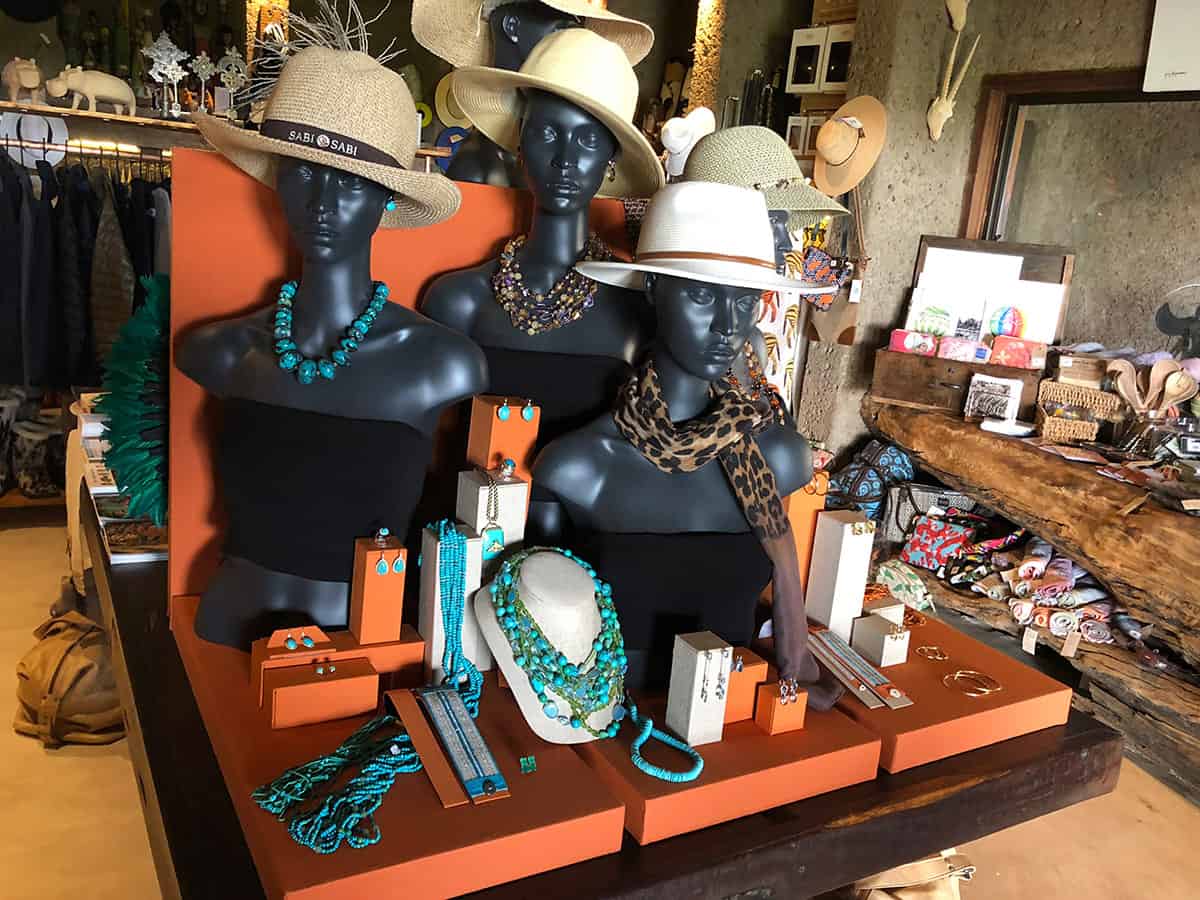 Charles Greig are fifth generation jewellers with a distinguished heritage and exceptional history, purveying hand-crafted jewellery and fine timepieces since 1899 and leaders today in the South African luxury goods market. Refined and detailed jewellery items from Charles Greig's lauded collections are available at the Earth Lodge Boutique. 

Ardmore Ceramic Art are modern day, ceramic art collectibles with its roots firmly entrenched in South African soil. Seventy artists from KwaZulu-Natal collaborate under the mentorship of award-winning founder, Fee Halstead, to create fine art pieces of functional tableware and ceramic art, unlike any. Hand-painted and hand sculpted by some of the most talented artists in South Africa, Ardmore Ceramic Art combines tribal traditions with eclectic humour, folklore and the unconventional use of colour.
Invest in a piece of Africa – with love from our home in the bush to yours.