Delicious South African tradition
on Sep 16, 2015
No visit to South Africa (and certainly no safari) is complete without experiencing a traditional braai. Much the same as a barbeque, a braai (rhymes with 'dry'), means cooking food outdoors on an open fire. But it's also much more than that – it is arguably the most South African form of socialising complete with family and friends, laughter and drinks, plus great food.
And while the word braai originates from the Afrikaans 'braaivleis' (roast meat), this type of cooking has been adopted and adapted by the many various cultures in South Africa. It has become a way of life across the country where the beautiful South African climate lends itself to standing around a fire chatting and cooking. While building the fire and searing the meat is often the domain of men (who take all the credit much to the chagrin of the women in their lives who often do all the pre-preparing), the whole family is involved in planning and making the side dishes.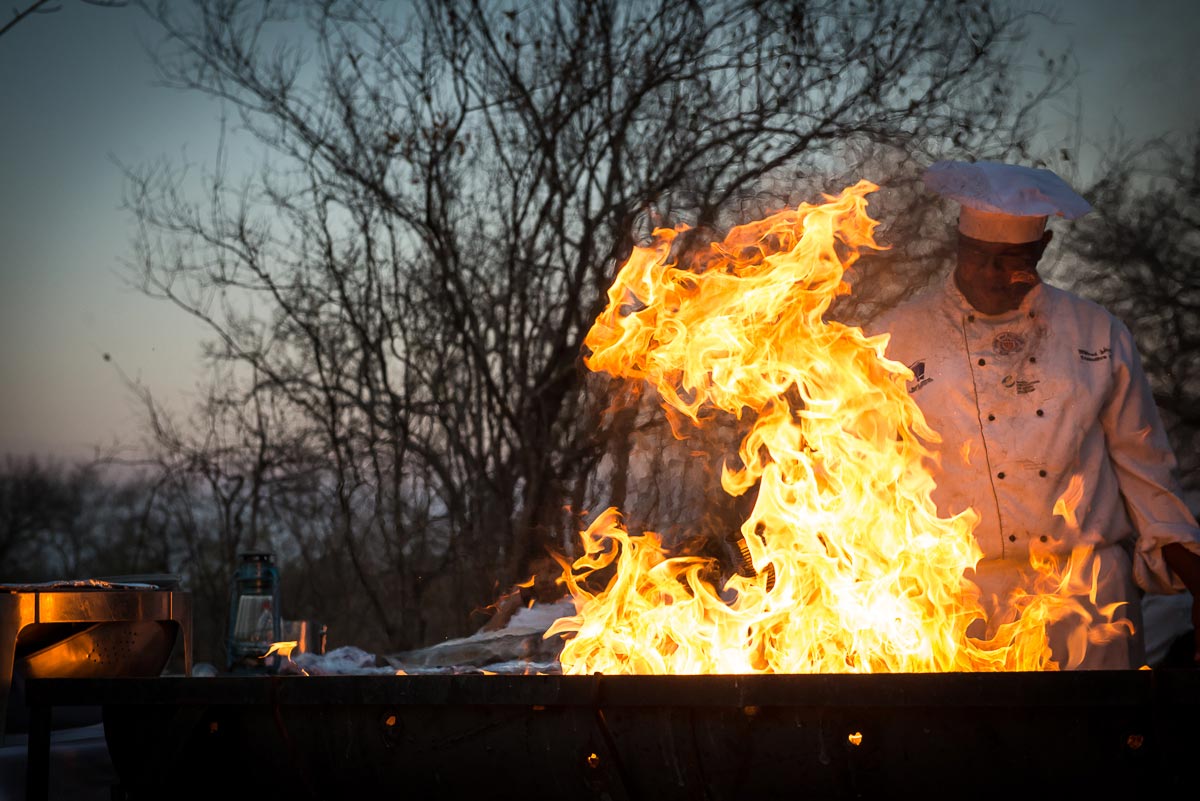 Sabi Sabi's outdoor bomas are ideal for braaiing and the chef's delight in blending the traditional flame cooked meat with delicious accompaniments that include African 'pap' (a maize meal porridge type dish similar to polenta which is also sometimes referred to as "putu"), vegetables cooked to perfection in the coals, fresh salads and a range of tempting sauces and gravies. Different meats (venison, beef, lamb) are expertly marinated all day and then seared to perfection over red hot coals before being served to guests along with Sabi Sabi's award winning wines. Fresh fish, chicken kebabs and South African 'wors' – a type of sausage, are all on the menu which changes constantly according to the seasonal availability of fresh produce.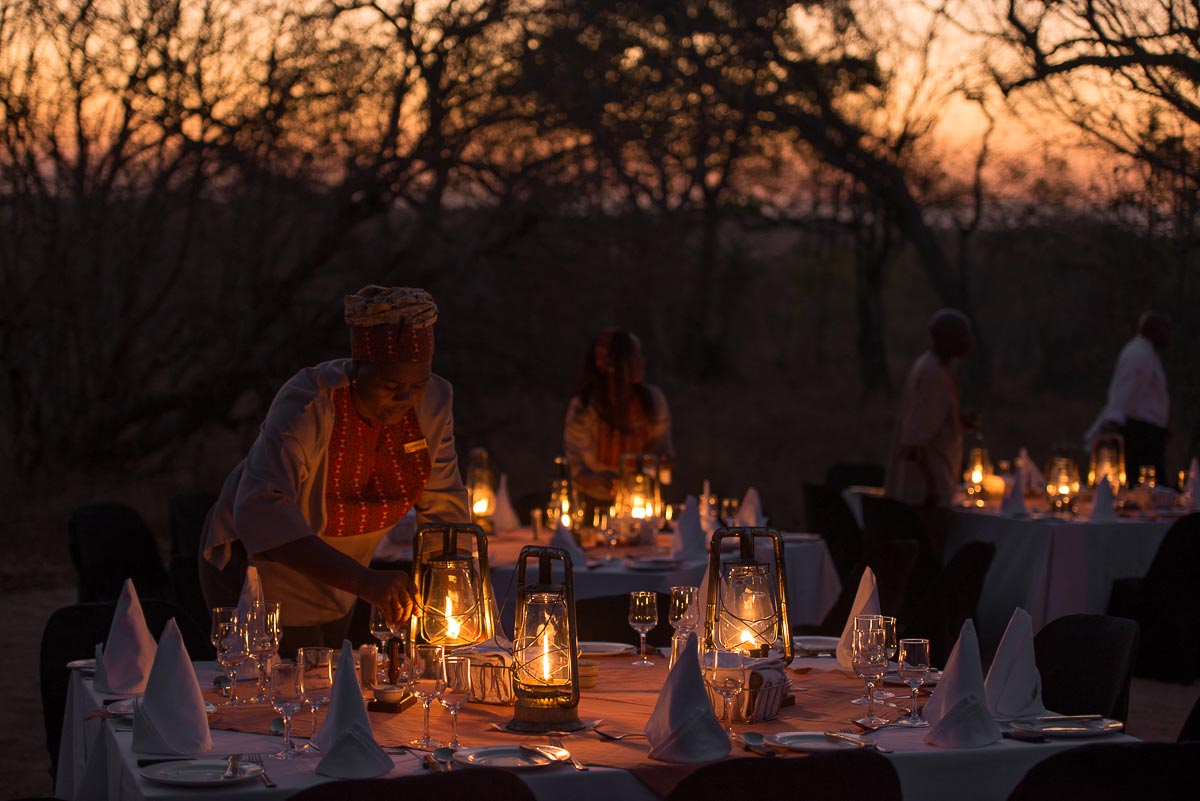 A twist on the braai theme is a traditional 'potjie', a cast iron three-legged pot which is placed directly onto open coals and used to prepare casserole-type dishes featuring anything from lamb to warthog – an absolute must for any safari-goer.
The braai may be a relative newcomer to Southern Africa, but world scientists recently agreed that the use of controlled fires for cooking meat most likely originated in Africa, with evidence showing early man first ate barbequed meat hundreds of thousands of years ago. Possibly a happy accident!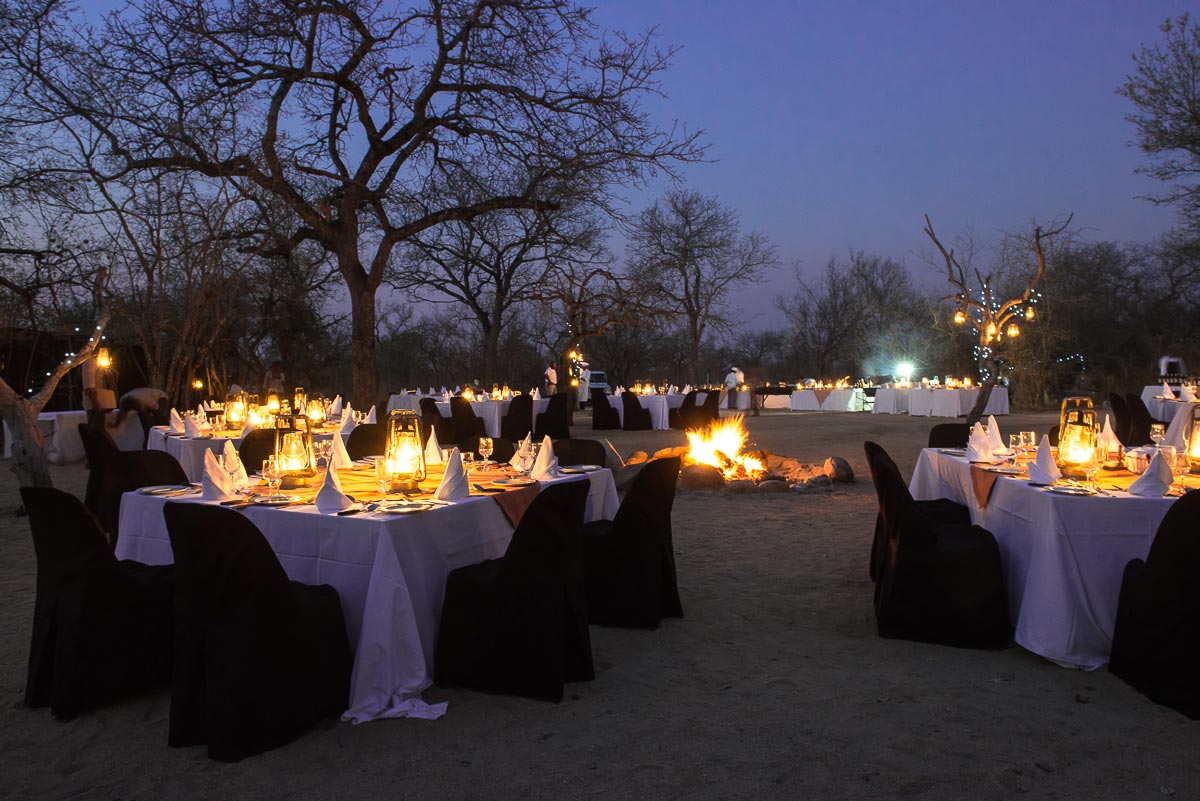 Toward the end of September South Africa celebrates Heritage Day, a day on which all South Africans are encouraged to celebrate their culture and the diversity of their beliefs and traditions and of course the "braai" is very much part of our culture across the spectrum. Sabi Sabi joins in with this tradition that will be uniquely South African with some innovative twists. One thing is sure, regardless of the style, sharing a delicious convivial meal with family and good friends in the beautiful African outdoors is unforgettable.