A Very Big Thank You!
on Dec 22, 2014
We have returned from honeymoon and already we long to return to Sabi Sabi...
We would like to thank everyone who made our stay and especially the wedding an unforgettable and life changing experience. What an absolute pleasure to work with the likes of Wendy Claasse and Louise Barlow from your reservations team at head office who pulled out all the stop on this one. They catered for our every need and request in the friendliest and most helpful manner we have ever experienced, right from the outset up to a special congratulatory e-mail the night before the wedding!
We were fortunate enough to stay at three of your world class lodges being Bush Lodge, Selati Camp and to have the wedding at Little Bush Camp.
There was a slight drizzle of rain on the morning of the wedding and Hugo and the team at Little Bush Camp had to change the venue from Fig Tree Crossing, which was so slippery that Hugo almost broke his neck, to Marula Plains and all of this in a matter of minutes... Well done guys!! The wedding was a magical affair, from having rangers as "bridesmaids" and elephant, rhino, wharthog and blue wildebeest as added guests, we certainly could not have asked for more!! You have exceeded our every expectation and our guests were in total awe of your establishment!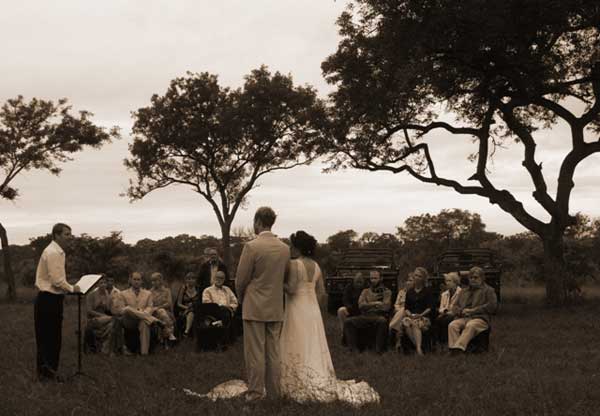 We commend you on the manner in which Sabi Sabi is operated, the staff and management who at all times make you feel part of the Sabi Sabi family and on a truly all round life changing experience... We will recommend Sabi Sabi as the destination of choice to all we may encounter and we will definitely make our return for our first anniversary.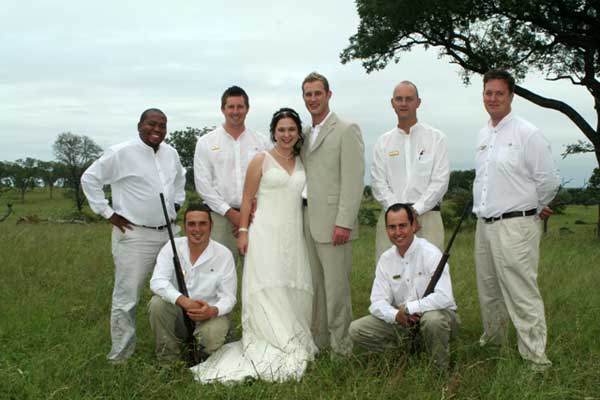 A very special word of thanks to the following people:
Wendy Claasse, Louise Barlow, Hugo Du Toit, Richard De Gouveia, Rico Demetriou, Neil Jennings, Elaine Harris, Katlego (KG) Maduse , Jenna Blair, Carol Chamberlain and last but certainly not least, all the trackers and back of house staff who made our stay so special!!!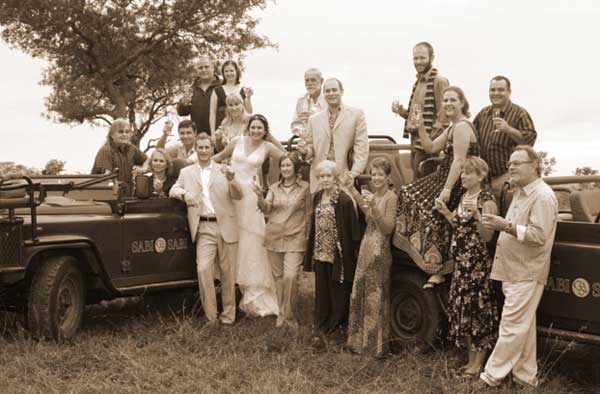 Warm regards out of a cold Pretoria.
Stephan & Chantelle Greeff