A taste of the chef's life
on May 25, 2017
You can teach a student a lesson for a day; but if you can teach him to learn by creating curiosity, he will continue the learning process as long as he lives.
Clay P. Bedford
Sabi Sabi has a world-wide reputation for serving mouth-watering, gourmet meals to our discerning guests. There are outstanding South African Chefs at each of our four 5–star lodges, each of whom has his/her own style of preparing the finest dishes.  They are all committed to surpassing their guests' expectations by serving fresh, delicious, ample meals with great flair. These wonderfully talented Chefs are highly trained and adhere to the very best international standards, so guests are always well satisfied.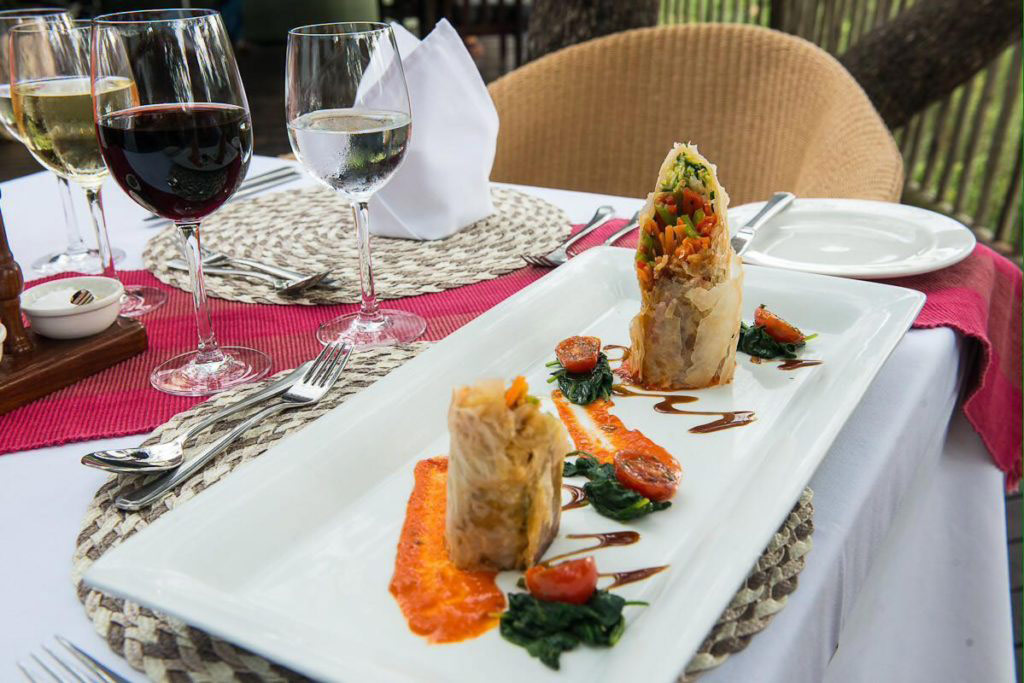 For one such Chef, his perpetual commitment and passion to the culinary trade extends beyond the challenge of creating world class meals. Wilfred Mtshali, Executive Head Chef at Sabi Sabi Bush Lodge, came from humble beginnings as a kitchen hand. His talent and diligence were so noteworthy that he was mentored and guided, making his way up the ranks until he became the remarkable Chef that he is today. Wilfred has cooked for Princes and Presidents, presented a TV cooking show, managed a 45 – person kitchen team and published three cook books. Besides cooking in some of the best establishments in South Africa, his work has included stints in Nigeria and the United Kingdom. Never forgetting his start in the culinary world, Wilfred decided that he wanted to "Pay it Forward" by developing a programme to train youth in the neighbouring communities.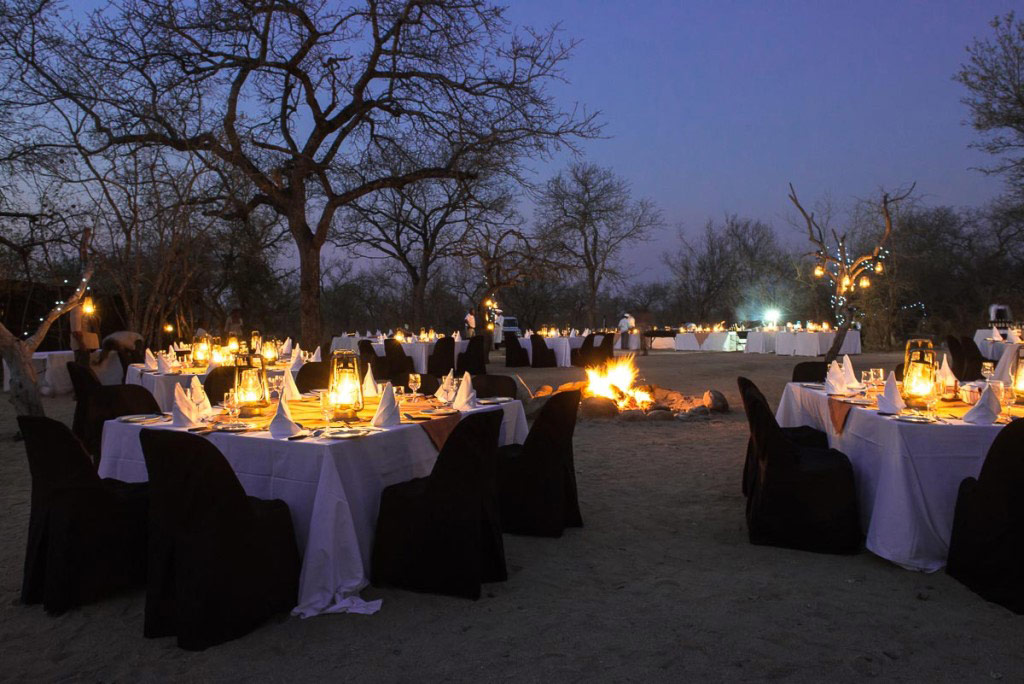 He realised that there was untapped talent going to waste. Without training, school leaving youngsters showing interest in entering the culinary field had no chance of a future within the industry. Our amazing Mr. Mtshali approached Sabi Sabi and broached the idea of a programme for mentoring and teaching a new generation of chefs.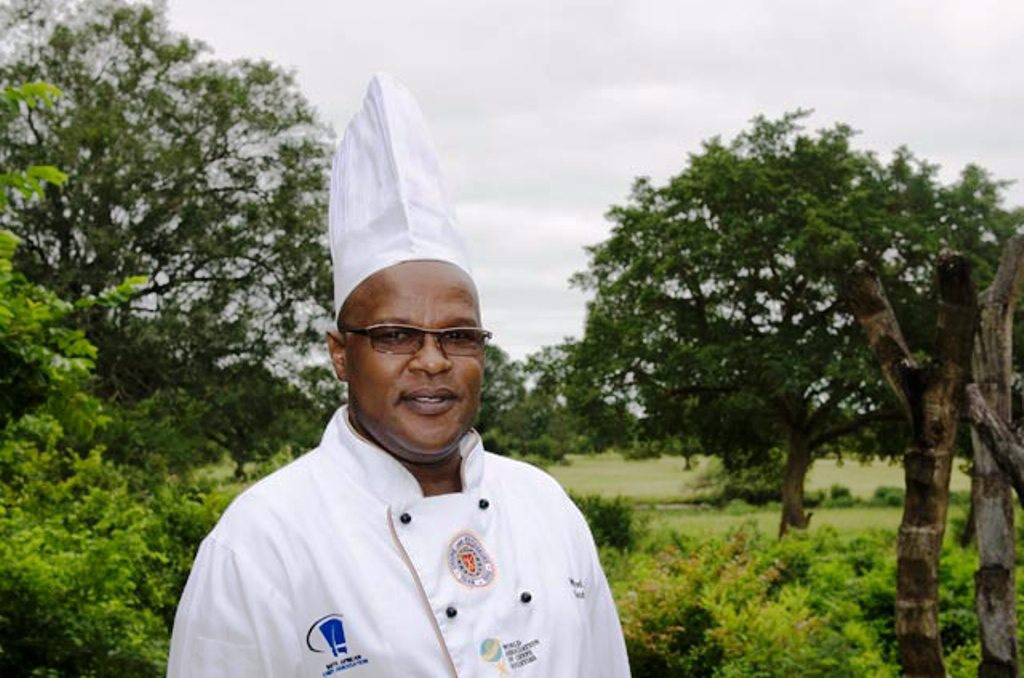 Since 2015, Sabi Sabi has provided support (in the form of transport, housing, uniforms and certification) to aspiring cooks from communities adjacent to our reserve.  Following interviews with potential candidates, trainees are selected and registered with the South African Chefs Association (SACA). Week long kitchen courses, ranging from basic to intensive, are presented in Johannesburg by SACA and trainees receive certification upon completion of these levels.
For the remainder of the year, the students alternate their training, spending three months at a time in the kitchens at each of our 4 lodges - Earth Lodge, Little Bush Camp, Bush Lodge and Selati Camp. Once their internship is completed, a final stint in the Bush Lodge kitchen, under the watchful eye of Wilfred is undertaken, leaving students equipped with culinary skills and sufficient knowledge to further their careers.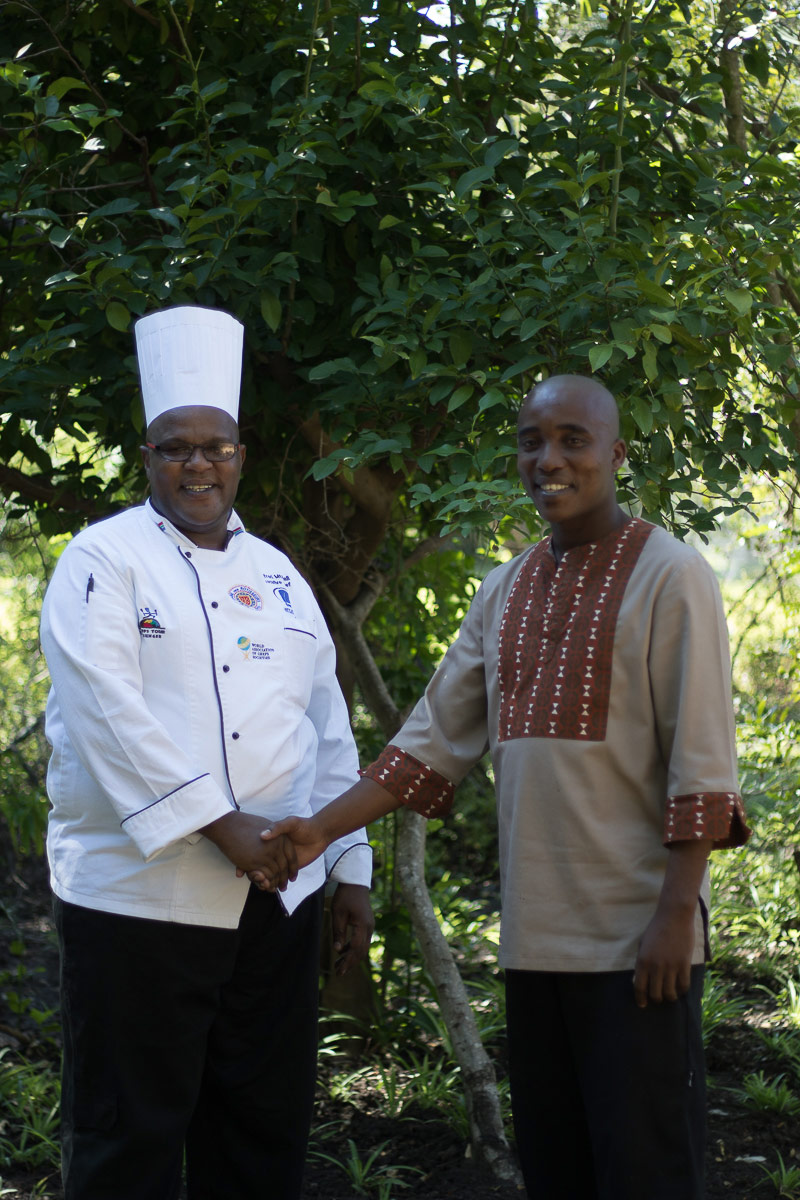 The opportunity of being employed by Sabi Sabi at the end of their yearlong internship is a possibility for all Wilfred's students.  It was, therefore, an extremely proud moment when Qoli Mashele was the first 'graduate' to be successfully employed, having garnered a position in the Little Bush Camp kitchen.
Wilfred's students are lucky to be mentored by such a well-travelled, highly skilled and extensively experienced Chef.  At present, there are four full time candidates under his patronage. Wilfred's philosophy is "Where you are from should not determine where you going," and he is certainly a great example of this.
Successfully learning and becoming adept in a field with a bright future inspires confidence and self-esteem. What a positive impact this programme is having on our young trainees, who leave with experience, knowledge and a career ahead of them. Sabi Sabi is delighted at the success of this investment in the people of our neighbouring communities.