The journey to becoming a guide at Sabi Sabi Private Game Reserve is a life-changing transformation, writes Viv Ladner, but there is always time for a long walk in the bush to enjoy the view.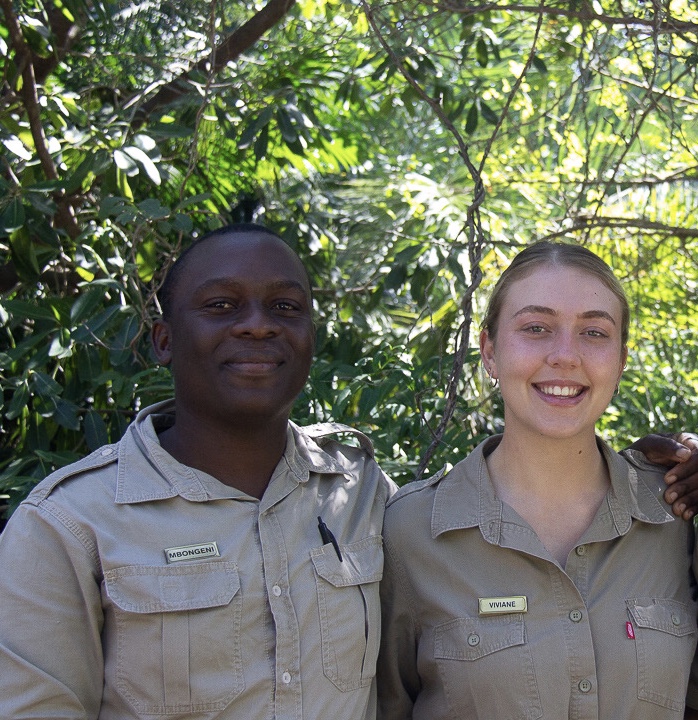 Our time as trainees started the same as most rangers before us, at Nkombe Camp, an internal selection course held by Sabi Sabi when the company is on the lookout for new members of its Guiding Team. This camp has been a tradition since the early 1980's, and while it has moved around various venues and evolved in many ways over the years, what has remained the same is that those invited to attend enjoy an unforgettable experience.

What makes Nkombe Camp special is that it's not just an evaluation of physical abilities, it's a test of interpersonal skills, and the determination to meet and conquer any challenges faced by the individual for the benefit of the collective. A huge emphasis is placed on the words such as "teamwork" and "empathy" – some of the key driving forces behind the success of Sabi Sabi – and during our stay, our empathy and teamwork were put to the test.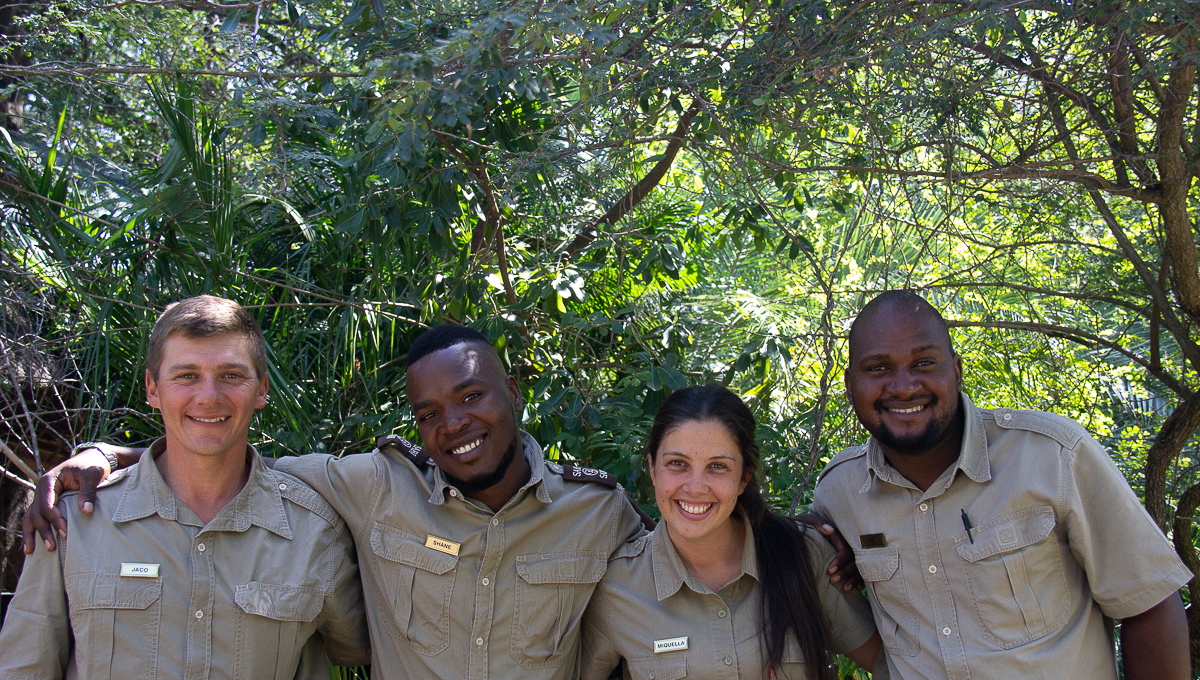 Over the next nine days, we overcame mental and physical challenges, and shared our stories with one another. In the process, we learnt so much about our team, why each person was there, and what sparked their passion for guiding and conservation. We worked together, and learnt how to understand each other, whether it was getting a stuck Land Cruiser out of a riverbed, or something as simple as cooking dinner. We made it through together.

Walking as a Team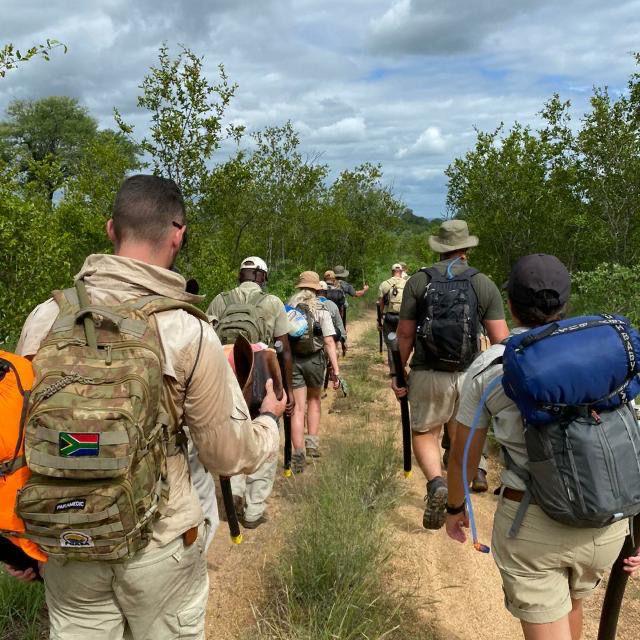 Towards the end of our camp, we embarked on a journey, not knowing where we were going, or how long we would be in the blazing summer sun and breath-taking heat. Another thing we didn't know at the time was that this 12-kilometre walk to Klipspringer Koppies, a large rocky outcrop in the southern part of the reserve close to Sabi Sabi Earth Lodge, would be a memory to cherish.

Our mission was to get there as quickly as possible before sunset, carrying everything we needed for both our survival and comfort. We were led by our Safari General Manager, Brett Heasman, and he led with long, fast strides and seemingly unending energy. It was on this walk that our team really pulled together. One of our teammates, Jaco, realised he had forgotten something at one of our break spots, and as a collective, we made the decision to go back and get it. Later, when I found that my backpack was too heavy, having come more prepared for comfort than survival, another fellow candidate, Dylan, took it from me, despite having his own to carry.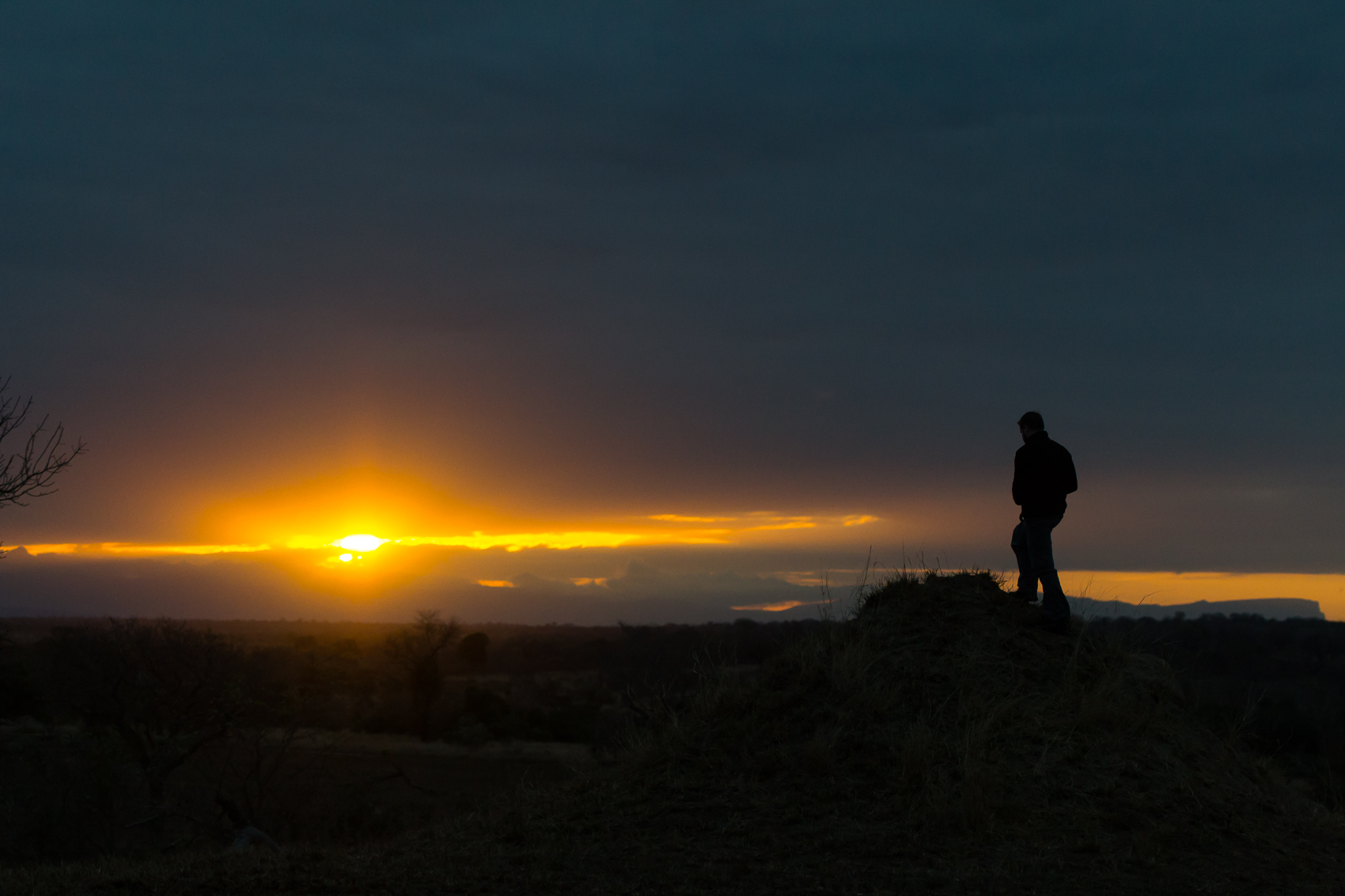 People in the front looked back constantly with reassuring smiles and encouraging thumbs-ups, making sure everyone was alright. Those who fell behind were urged to continue, and once we made it to the Koppies, we climbed, to really be able to admire the view. Some climbed even further up and watched the orange sun dissolve into beautiful rosy hues, and that night we sang songs, enjoyed the warmth and closeness that a fire brings, and slept under the countless stars of the African sky. We had made it.
Reward for the Hard Work
For those of us who made it through the selection course, the training to become a Sabi Sabi Guide has been much like that walk to Klipspringer Koppies. A long, challenging journey that seemed to go on forever, filled with difficulties, but also beauty and wonder, and memories to last a lifetime. Throughout those months, we worked together, learnt from each other, encouraged each other to succeed and to surpass goals, and grew into very different people than when we set out on this journey.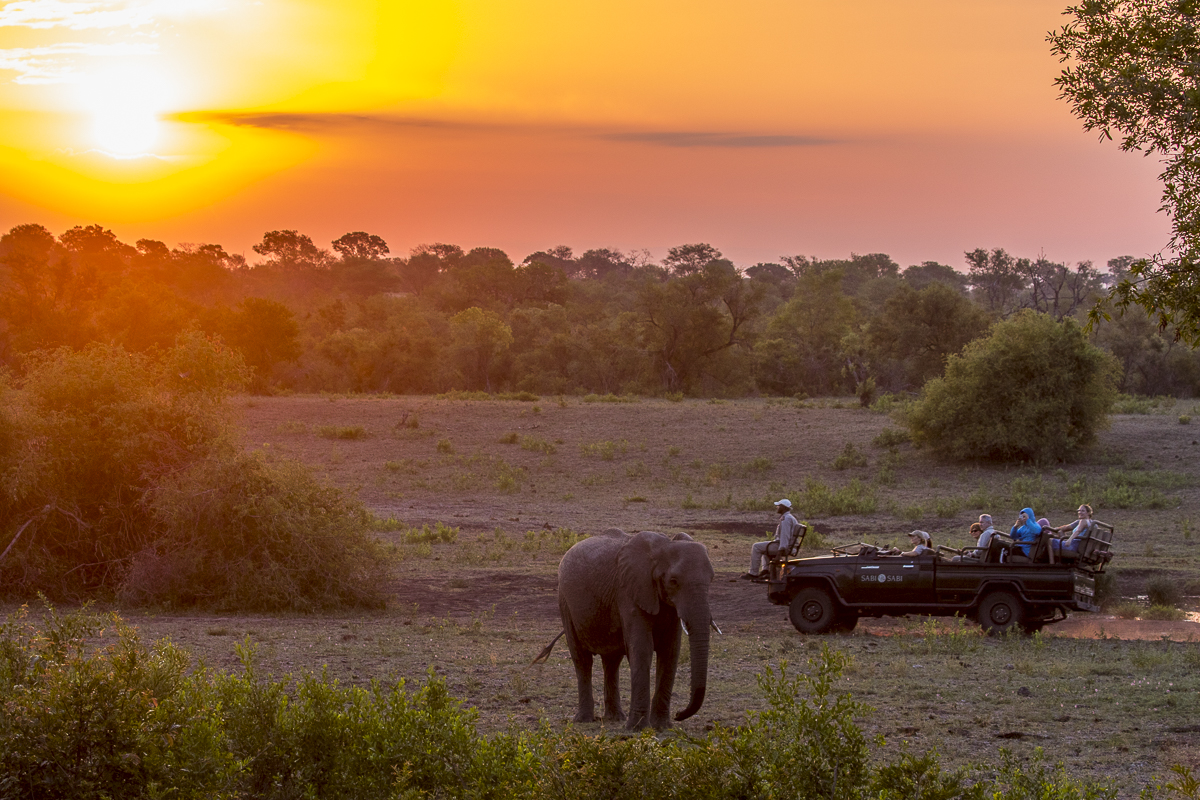 We also completed the 42-kilometre Sabi Sabi Trail Walk, another longstanding tradition in the reserve. This we also conquered as a team, and in the final stretch, with some of us limping along, we sang songs and war-cries to keep ourselves going. Finally, as we hobbled back into the lodge, we were met by every available staff member, who greeted us with cheers, whistles and applause. It gave us an overwhelming feeling of relief and wholeness… because once again, we made it.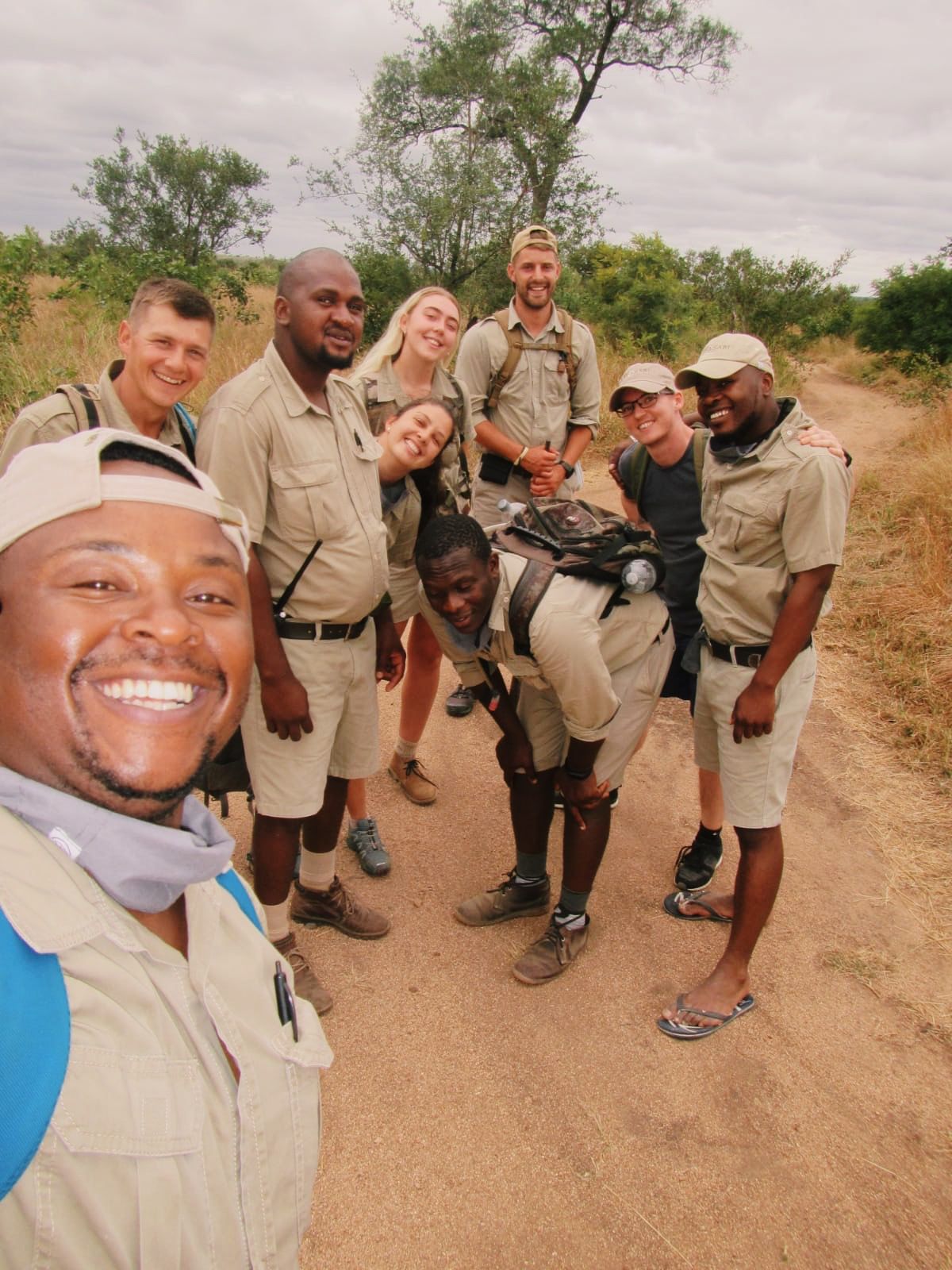 Our time together as trainees started with a long walk, and ended with an even longer walk, but it also ended with an invaluable lesson: No matter how tough the journey is, how large the challenge may appear, or how impossible it may seem, there is always a great view at the end! Whether it be a golden sunset, or seeing the smiling faces of colleagues and friends, the hard work is always rewarded.
Sabi Sabi's Dedication to Conservation Training
An important part of conservation at Sabi Sabi Private Reserve lies in the guide/ranger training we offer throughout each year. New rangers are selected after a structured training camp (Nkombe Camp) and are then included in on-site training relating to orientation and geography of the reserve, animal and plant identification, principles of ecology, and guest etiquette. The intensive training is of a very high standard, because rangers are vital environmental educators, imparting information and knowledge to guests from all around the world.

Similarly, our trackers meet the highest standards in the field. Most are local Shangaan people and possess an innate appreciation and deep knowledge of the bush. Besides being able to track the Big 5 on foot and interpret the diversity of animal tracks, they also have a wealth of knowledge on medicinal or practical uses of the plants and trees, as well as a depth of knowledge on the animals in the reserve.