Winter in the wild
on Jul 05, 2018
There are few places on earth more spectacular than winter in the African Bushveld. This is the dry season, which brings with it clear blue skies, crunchy grass underfoot in the early mornings, and mild to warm sunny days. Sunrises and sunsets are breath-taking as the ether takes on hues of reds, oranges and yellows, with long sunsets melting into black starry skies.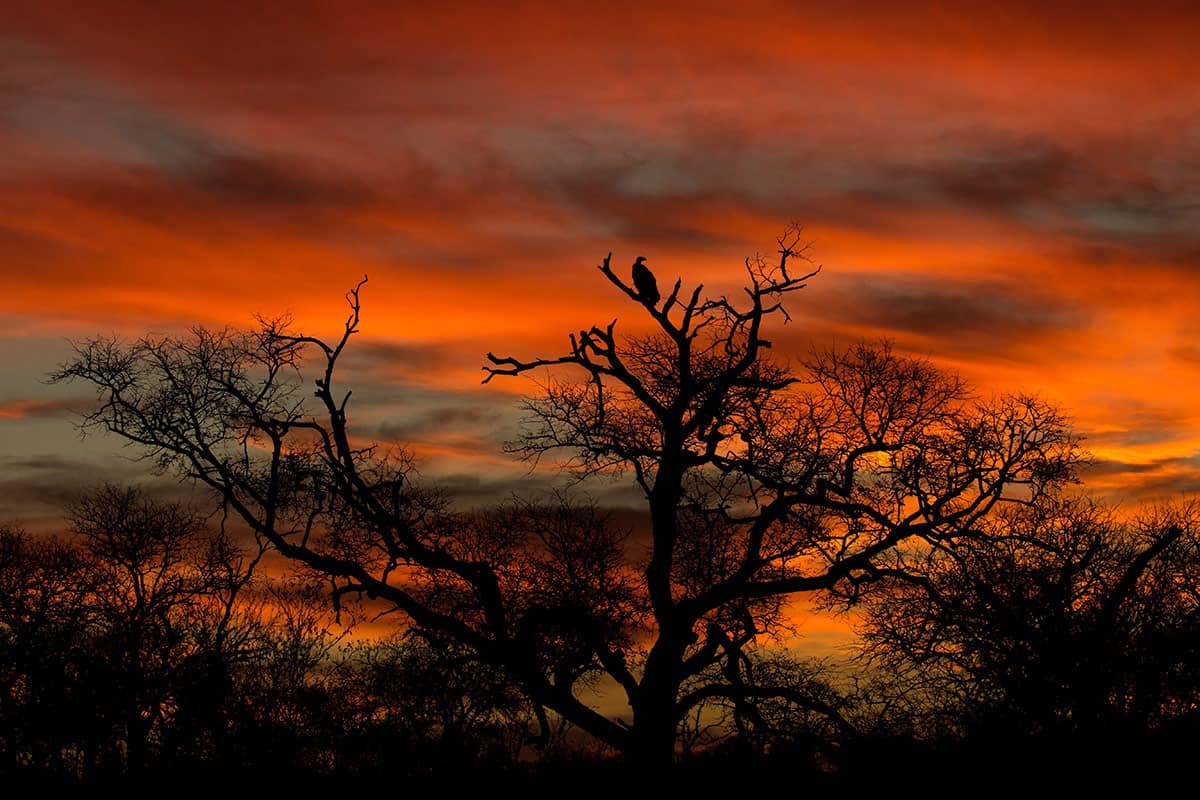 With water being scarce during these dry months, animals congregate around waterholes and pans, allowing fascinating up-close views of species interactions. Skirmishes are commonplace as every creature big and small competes for available water sources, and all the while, in the background, predators watch and wait for their opportunities.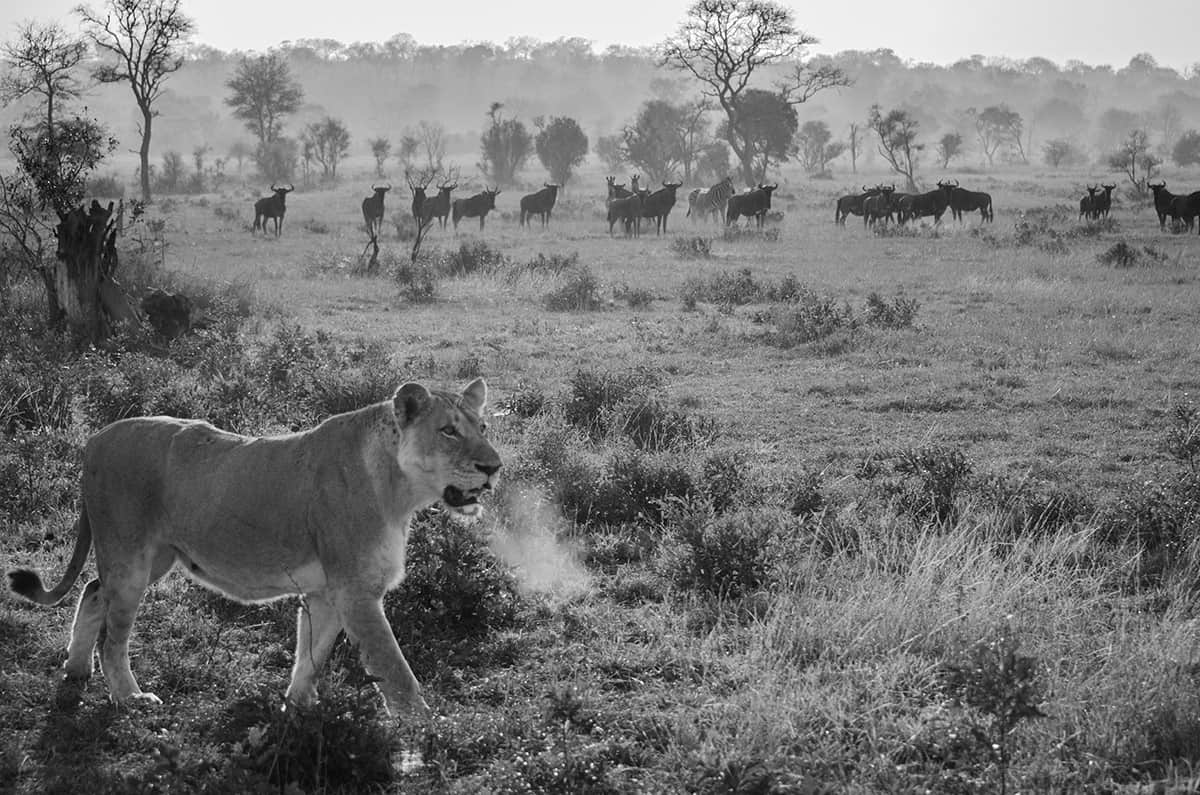 This is indeed a wonderful time for game viewing. The short winter grasses make it easier to spot game from a distance, and with their eagle vision the talented Shangaan trackers are able to locate animals just by the twitch of a tail or the tic of an ear peeking above a few blades of grass.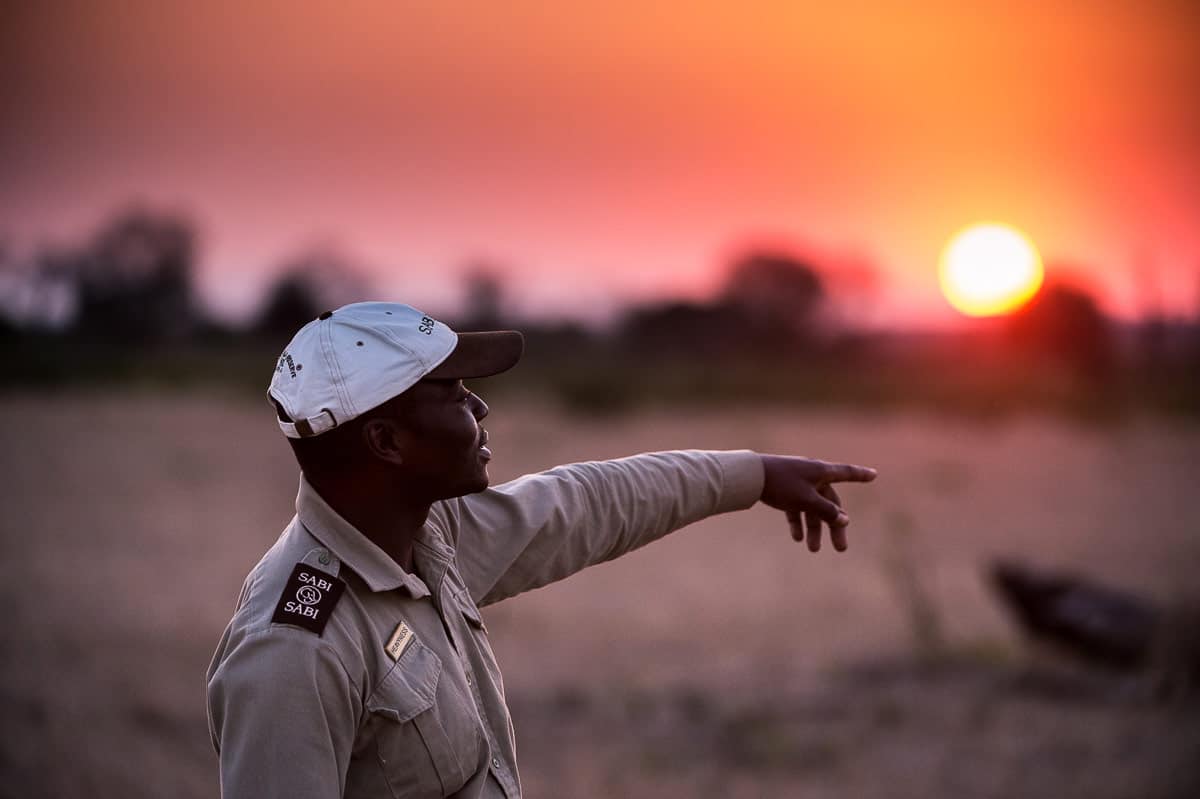 Animals move into "diet mode", eating pods and low-nutrient foods. Insects and reptiles enter their dormant cycles, and we bid farewell to the inter and intracontinental migrant birds, as they depart on their long trek to warmer climes.  Elephants are very active at this time of year, pushing trees over to snack on the nutrient rich roots. Using eons worth of memories they dig in the riverbeds, finding the sources of water they know were there last year and the years before. And of course the smaller animals follow in their footsteps, browsing leaves from the tops of trees which are now lying on the ground instead of towering high in the air, sipping the water in the riverbeds once the elephants have had their fill.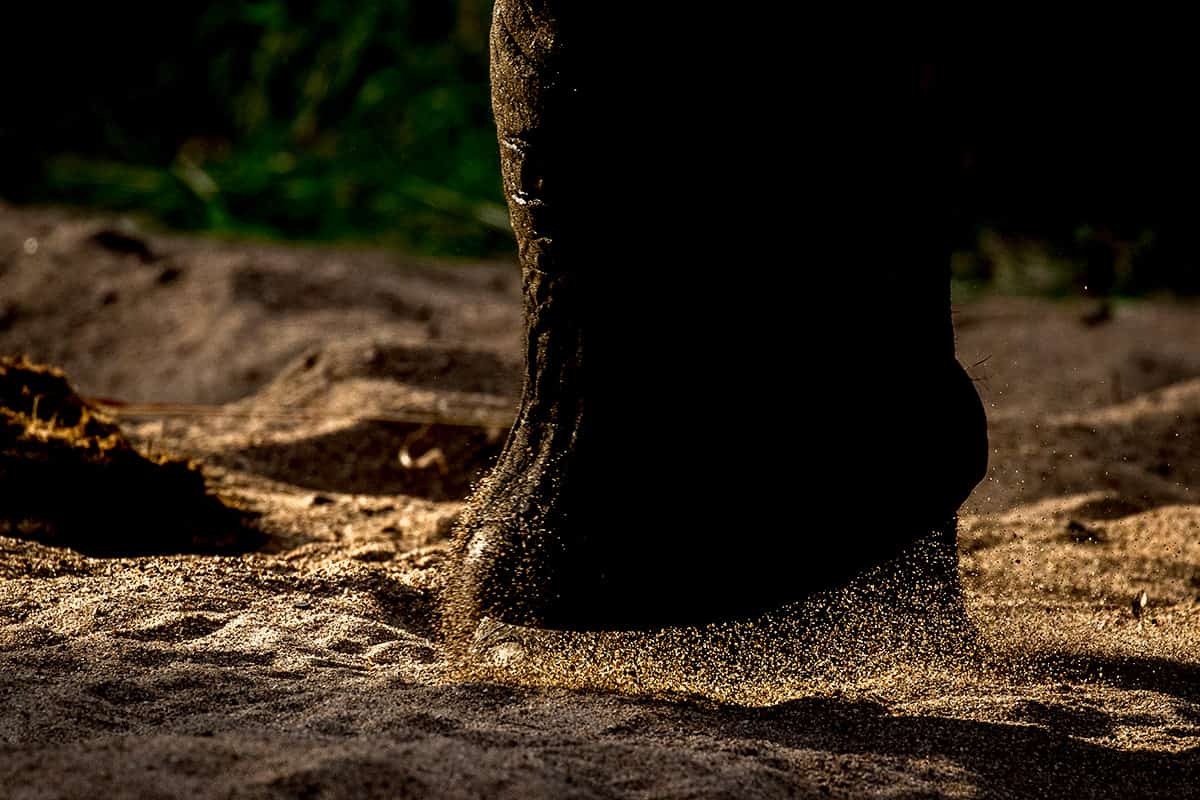 While it's hard to rouse oneself from a cosy warm bed on a chilly winter's morning, sleep is forgotten as the safari vehicles depart with guests snuggled up with warm blankets and hot water bottles. The early morning sky never disappoints as the colours transition from dark blue to pink to bright yellow as the sun rises, a masterpiece on a heavenly palette.

By now all signs of morning mist have dissipated, the initial cold that brushed against your face has turned quite balmy and it's time for a leg stretch and well deserved coffee.  Rangers hand-grind coffee beans to produce a rich, aromatic coffee produced by "Bean There" (A Fair Trade company that supplies single origin coffee beans from the African continent – the blend used at Sabi Sabi is from Rwanda).  And what would a coffee stop be without the deliciousness of the home-made biscuits from the Sabi Sabi chefs.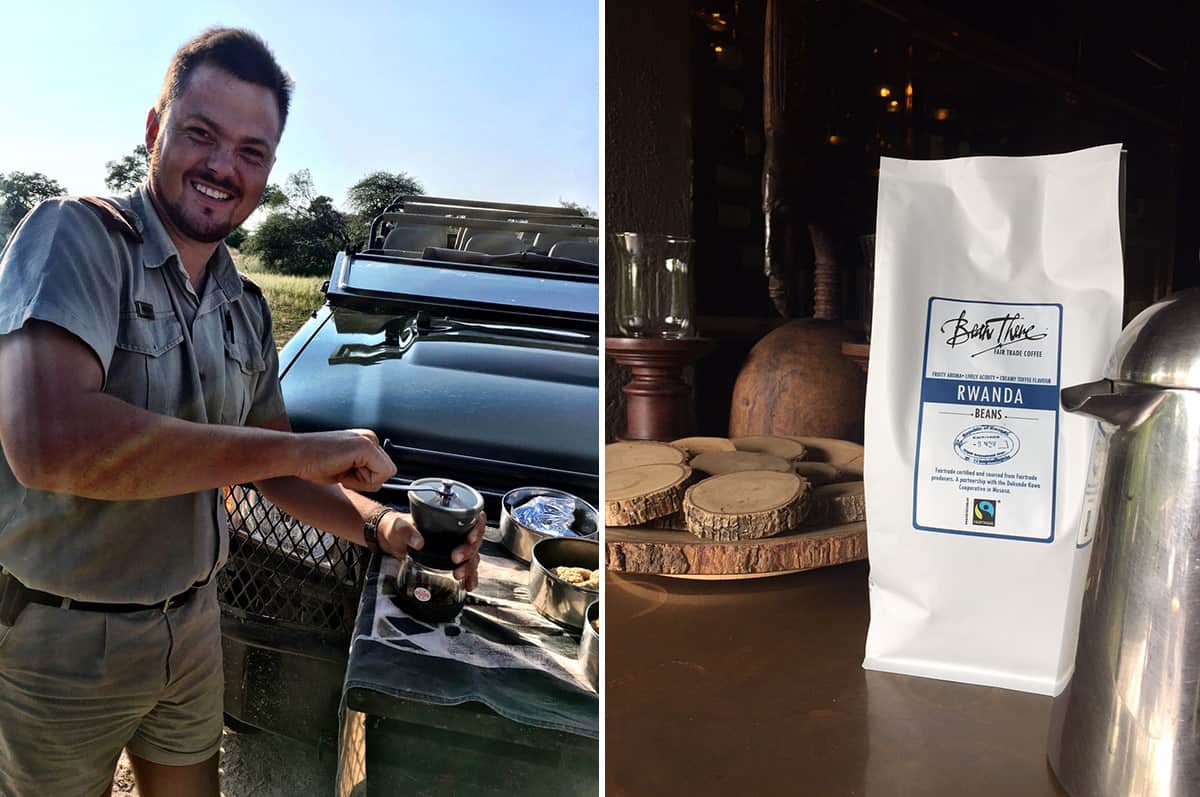 During late afternoon and evening safaris in the colder months guests are in for spectacular sky views. The safari guides find a quiet spot to stop for sundowners, and watch with their guests as the sun slowly disappears, revealing the awe-inspiring colours of sunset. And then, listening to the cacophony of sound as the nocturnal animals begin calling, the magic of the night skies appear. With no ambient light, the ink black skies reveal swathes of glittering stars, planets and constellations. Who knew how many zillions of stars could be seen in the Milky Way just using standard binoculars. Winter is one of the best seasons for stargazing, as a host of constellations can be seen rising and setting and are visible for longer. July is best for viewing the celestial creature Scorpio that, according to Greek mythology, killed Orion – the fearless hunter. The two opponents, placed in the sky by Zeus, are never seen at the same time, as one constellation rises, the other sets.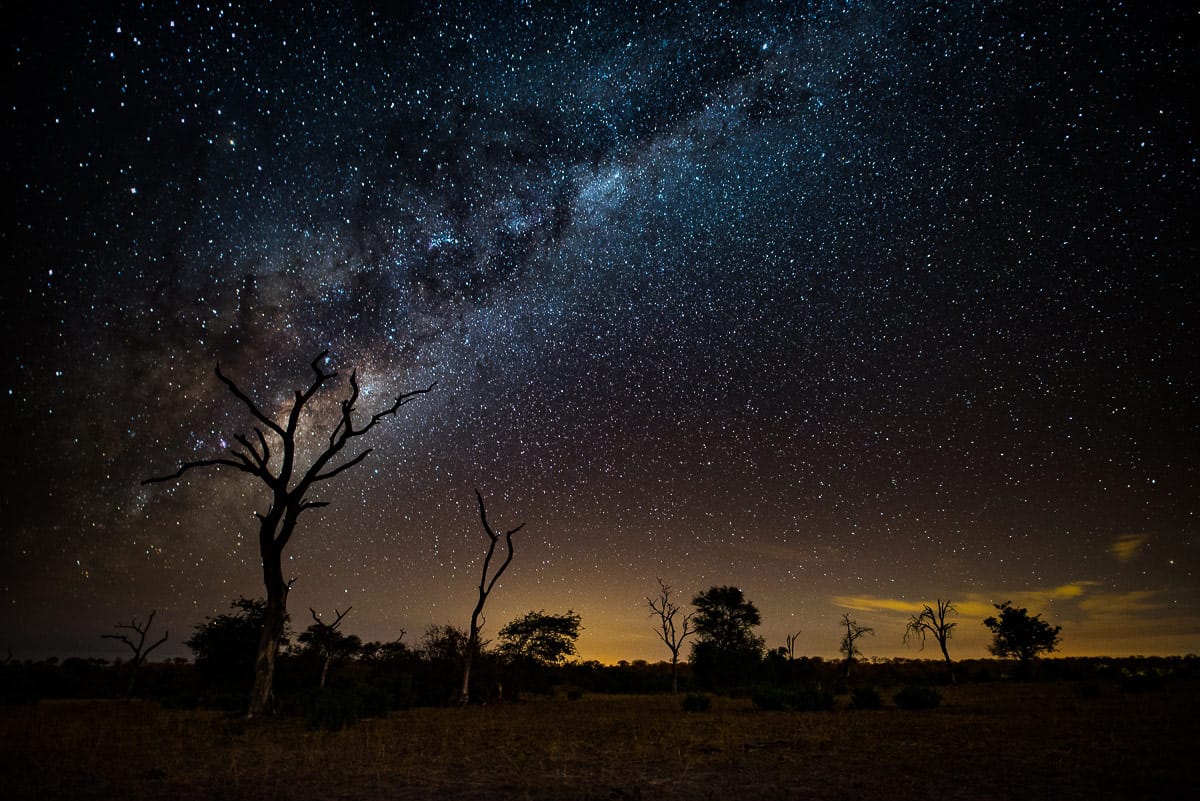 After another exciting safari adventure, it is time to return to one of our four award winning 5-star lodges and indulge in a sumptuous dinner and then relax around a fire-pit, roaring boma fire or even an indoor fireplace with a mug of hot chocolate in hand, a post-prandial spicy glühwein, or a glass of your favourite brandy.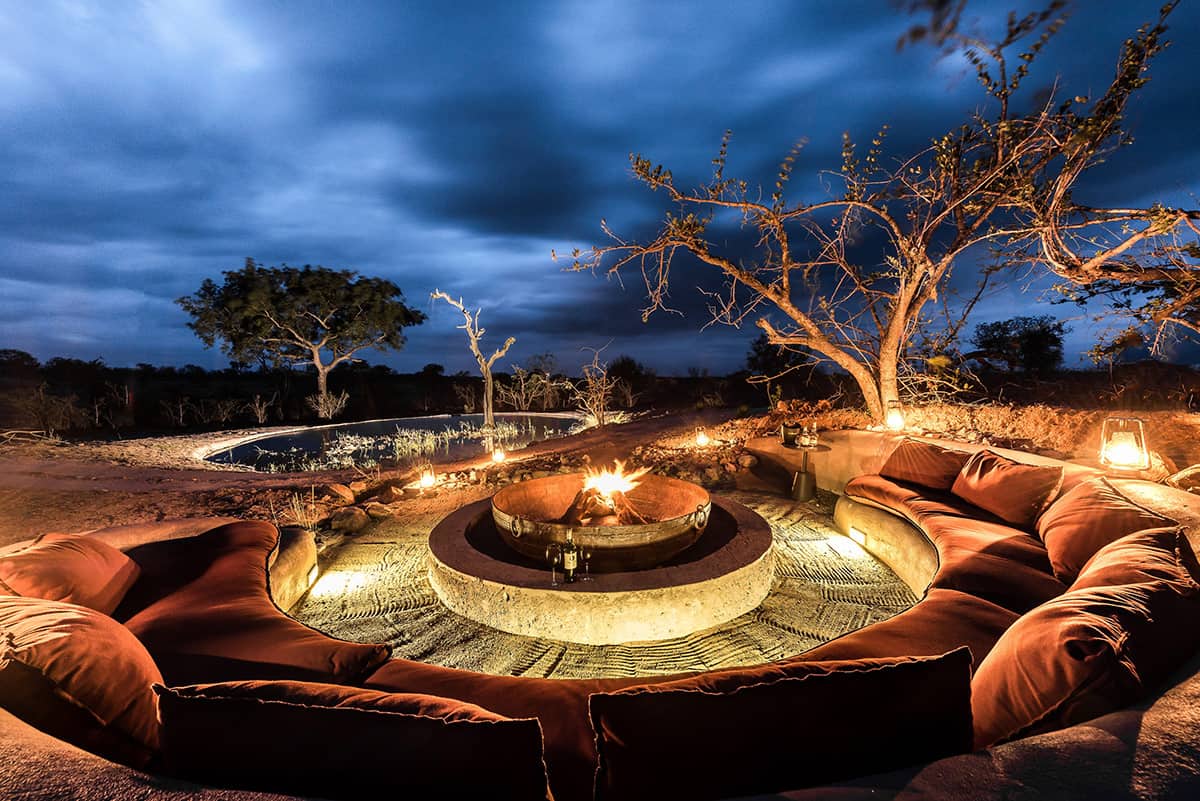 Whilst every season at Sabi Sabi has its own special charm, winter is invigorating, exciting, and quite simply one of the most beautiful seasons of the year in the bushveld.