"The wonders of nature are endless." ~ Walt Disney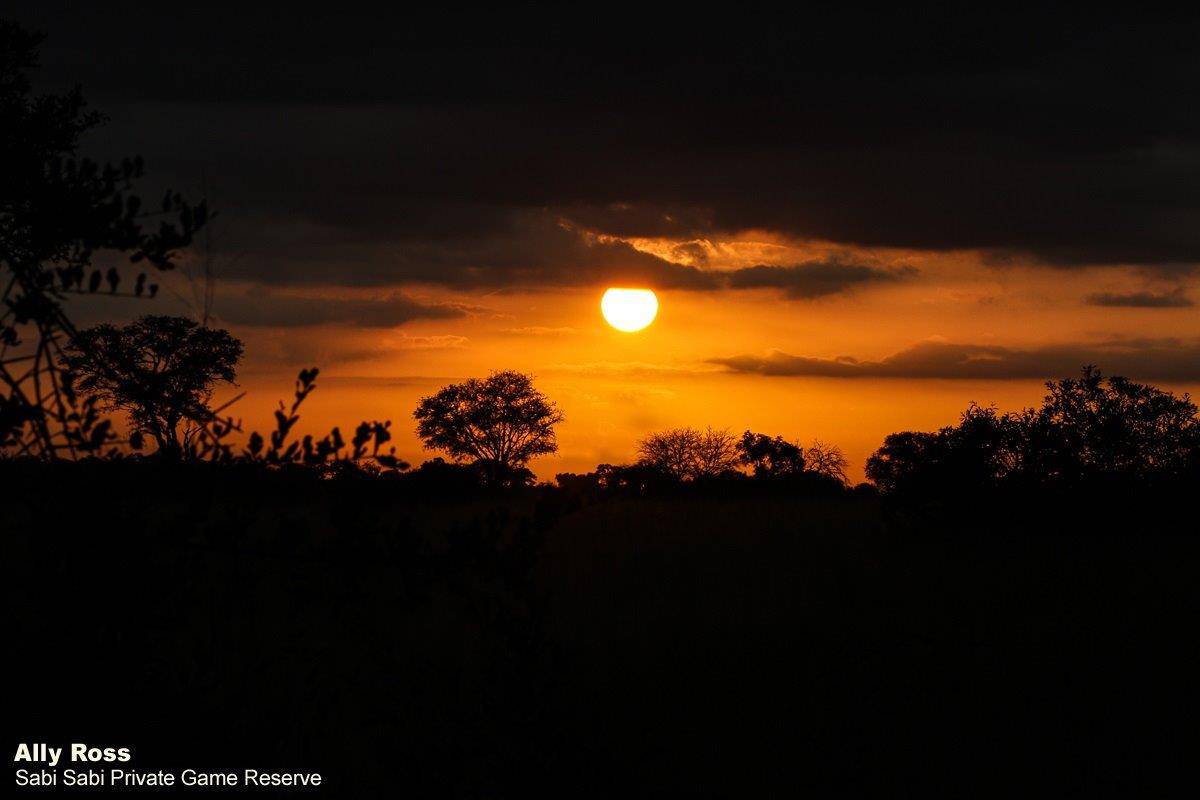 Although we start off this week with the sad news that the older Southern Pride female succumbed to her injuries sustained in a clash with the Mhangeni Pride last week; we can report that we have since seen the younger Southern Pride female and she was on a kill in the South of our reserve.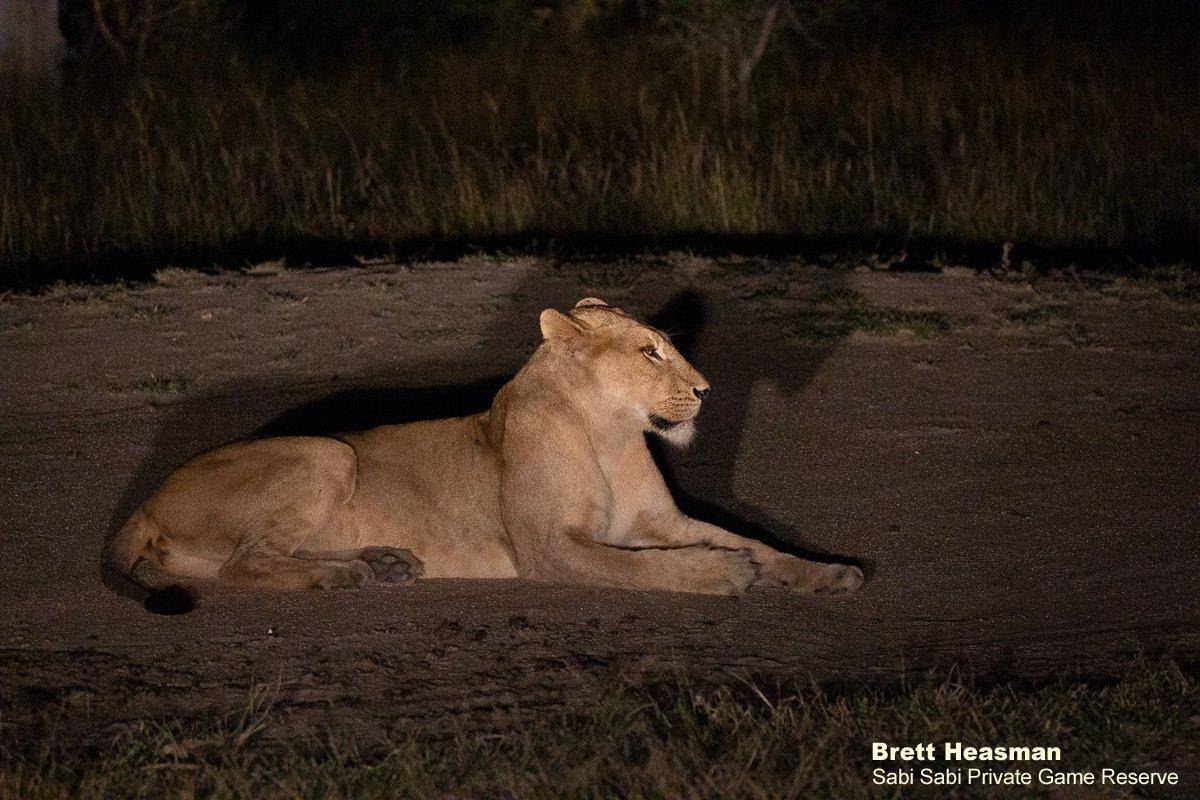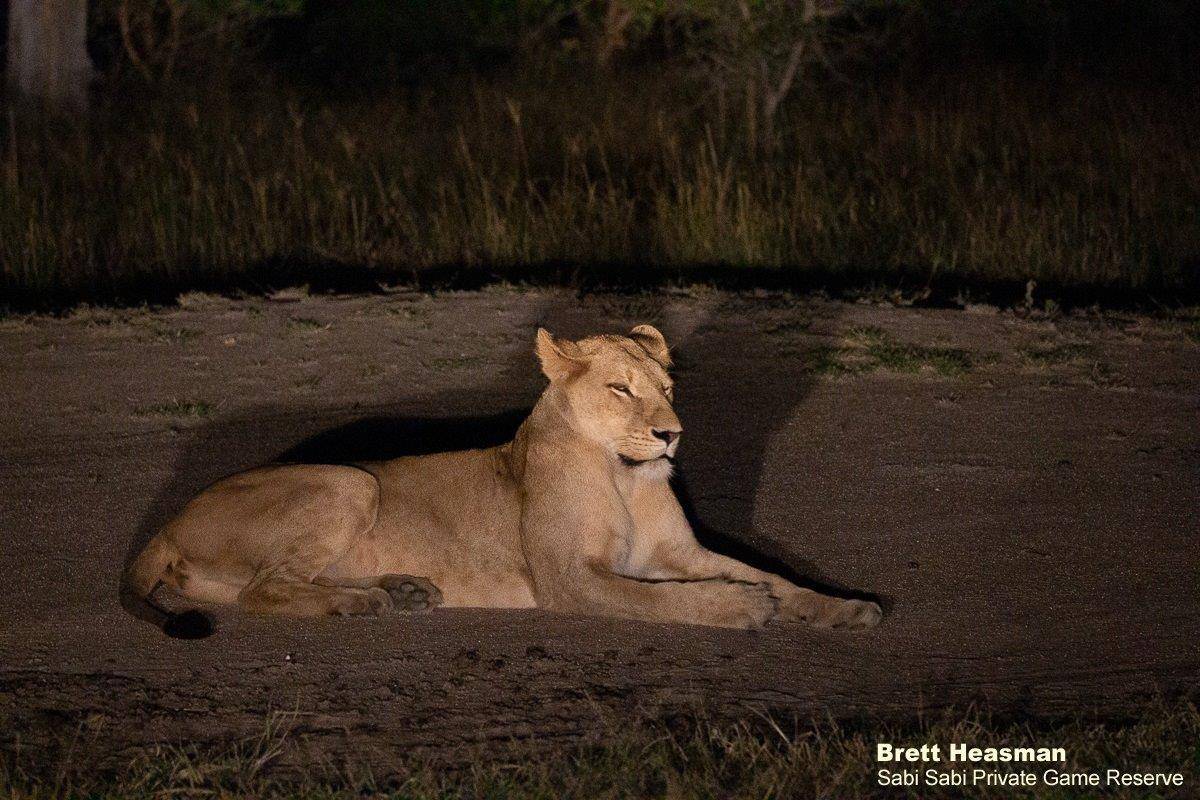 The four N'waswishaka male lions were found on a buffalo kill and managed to finish off the entire meal without the disturbance of hyenas! With full bellies, they moved off for a moment's rest, but by letting their guards down, the vultures and the hyenas pulled in on the scraps. They did however, with a powerful burst of energy reclaim a portion of the carcass and protect it under a thicket nearby!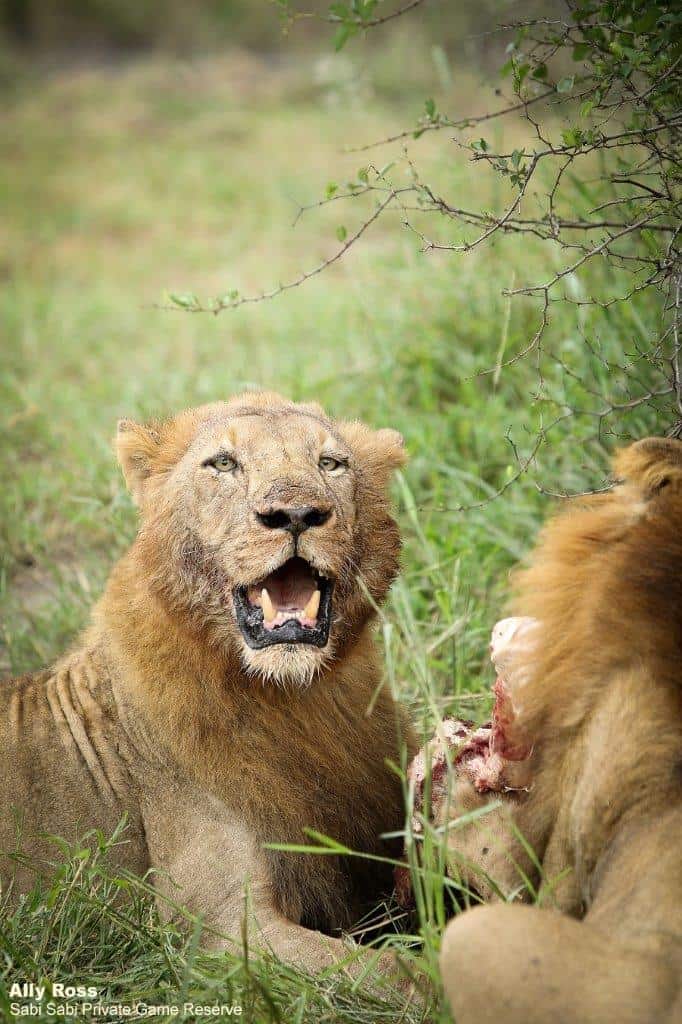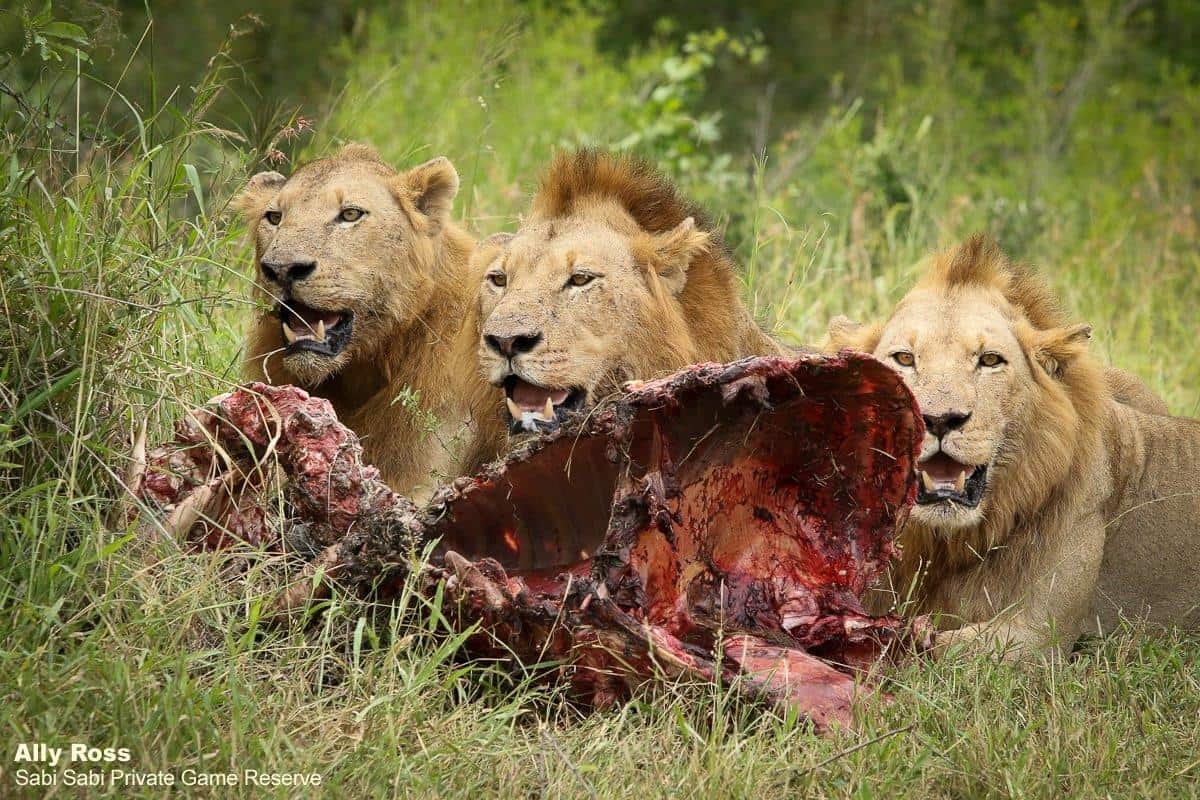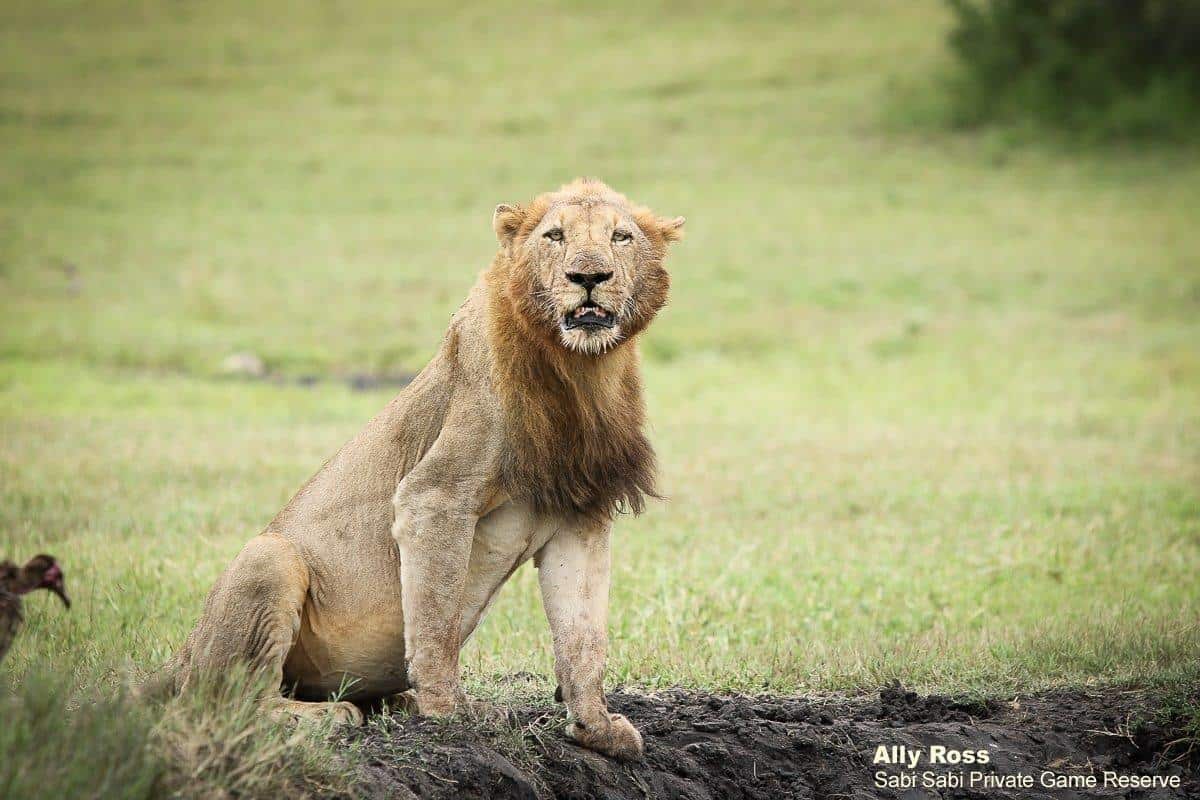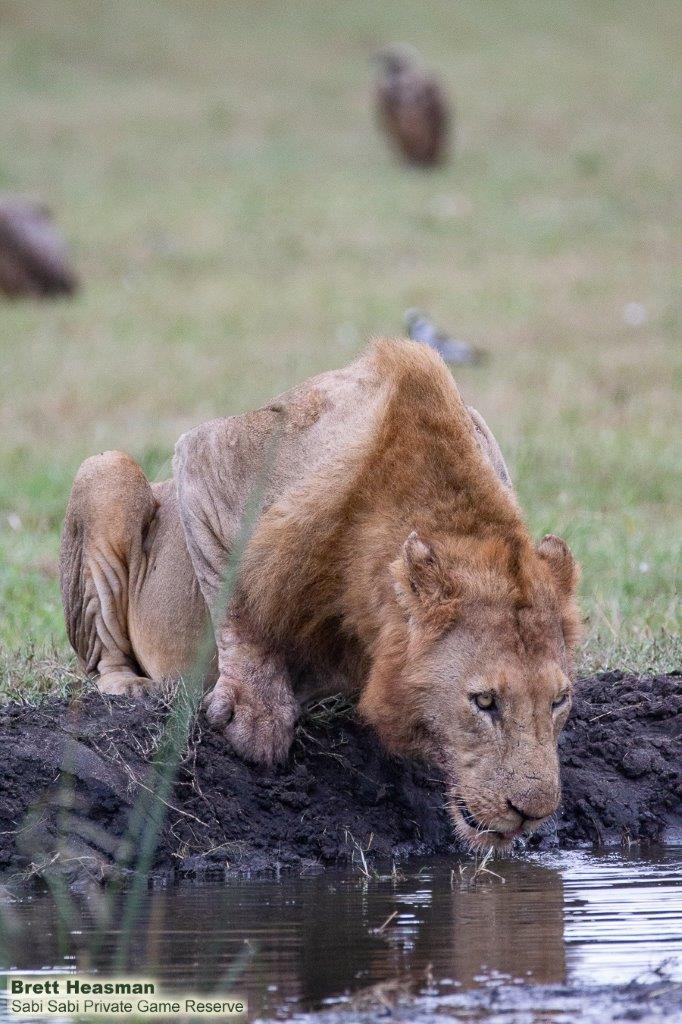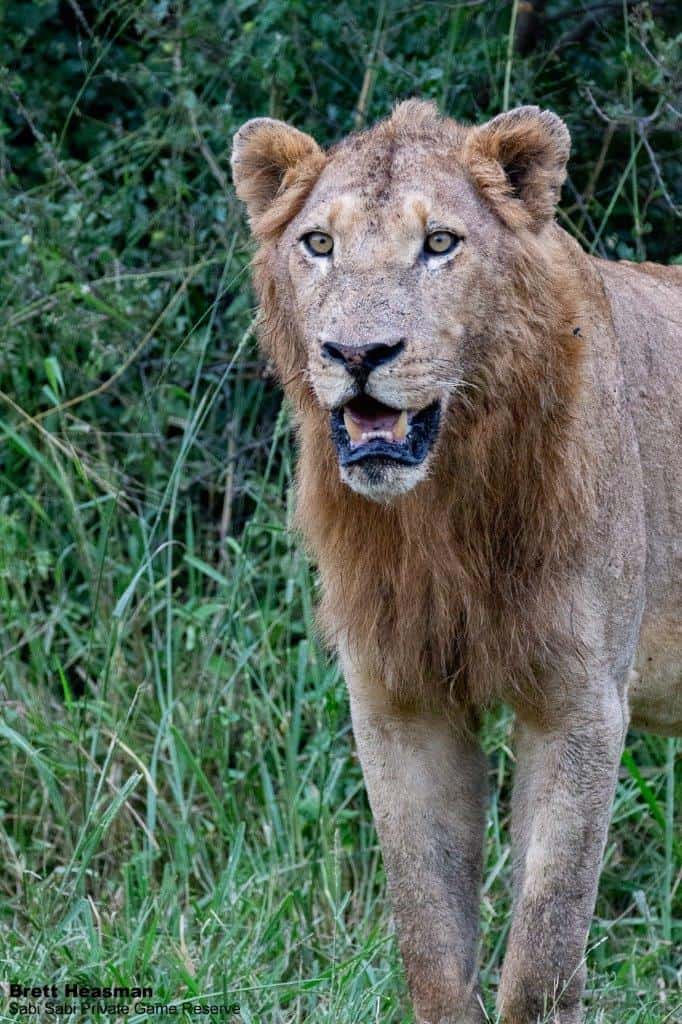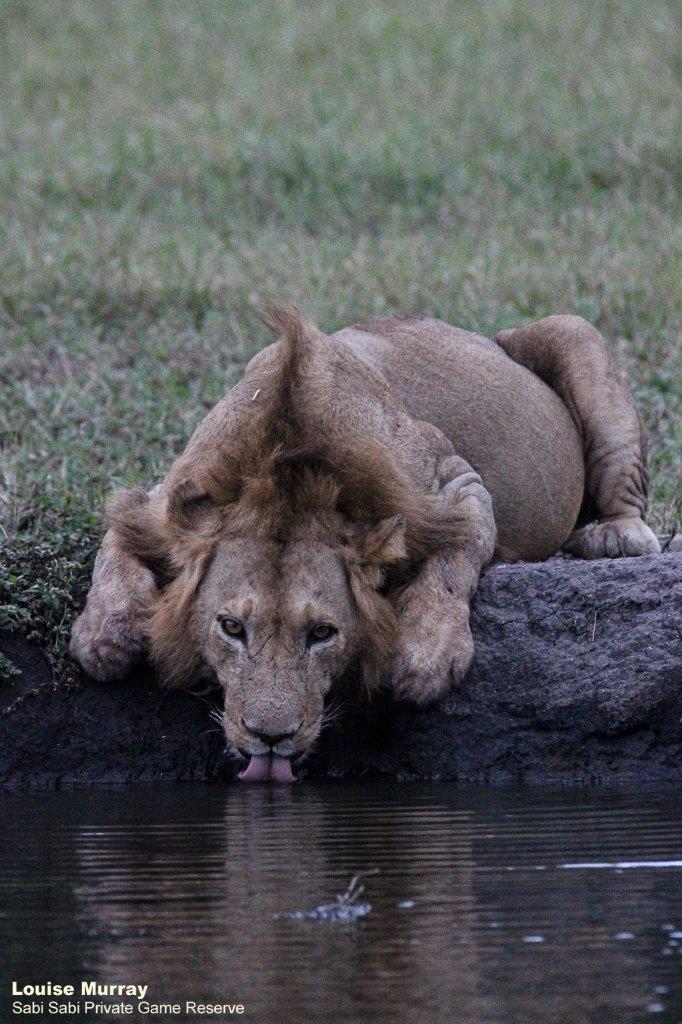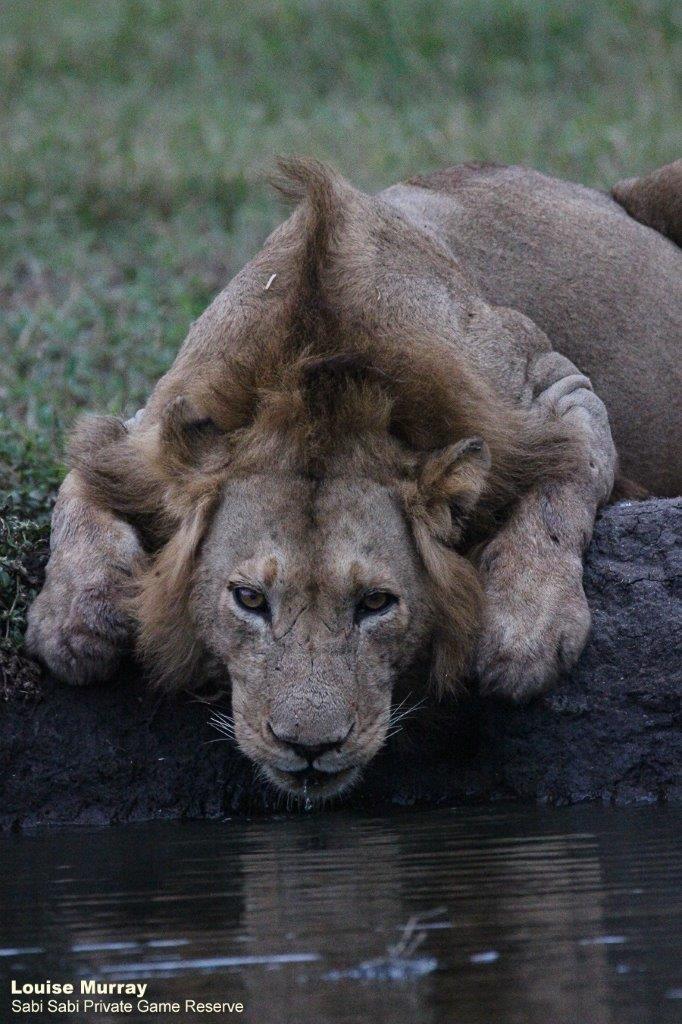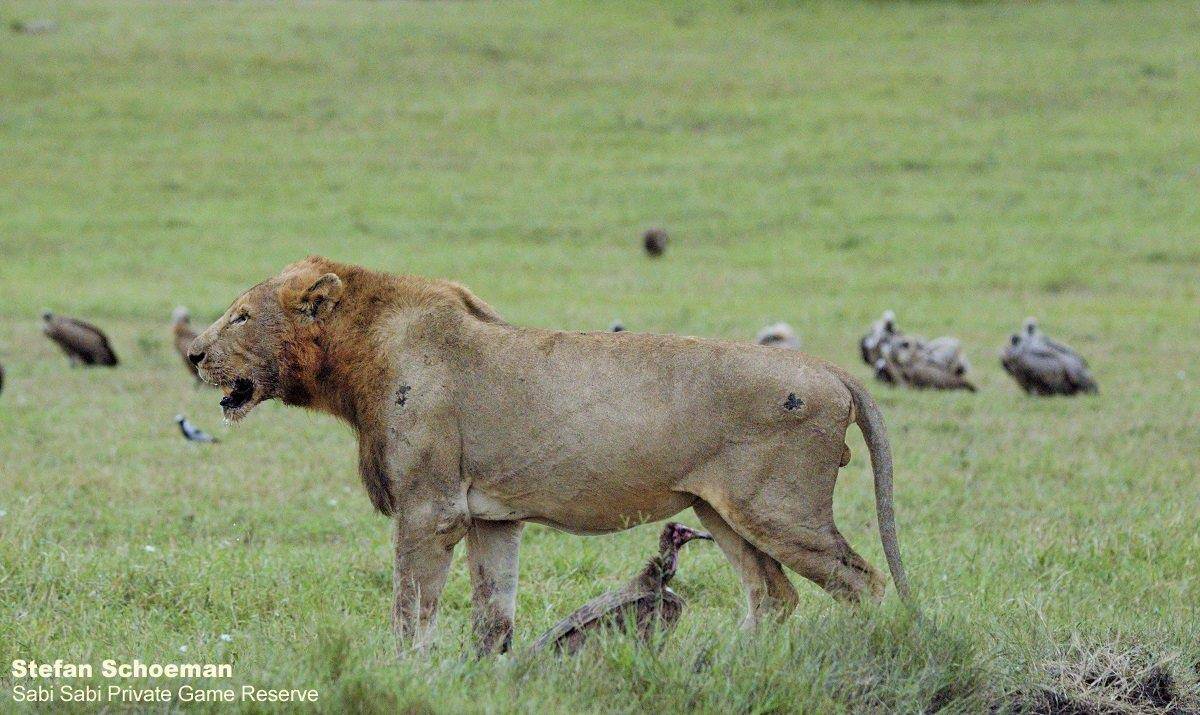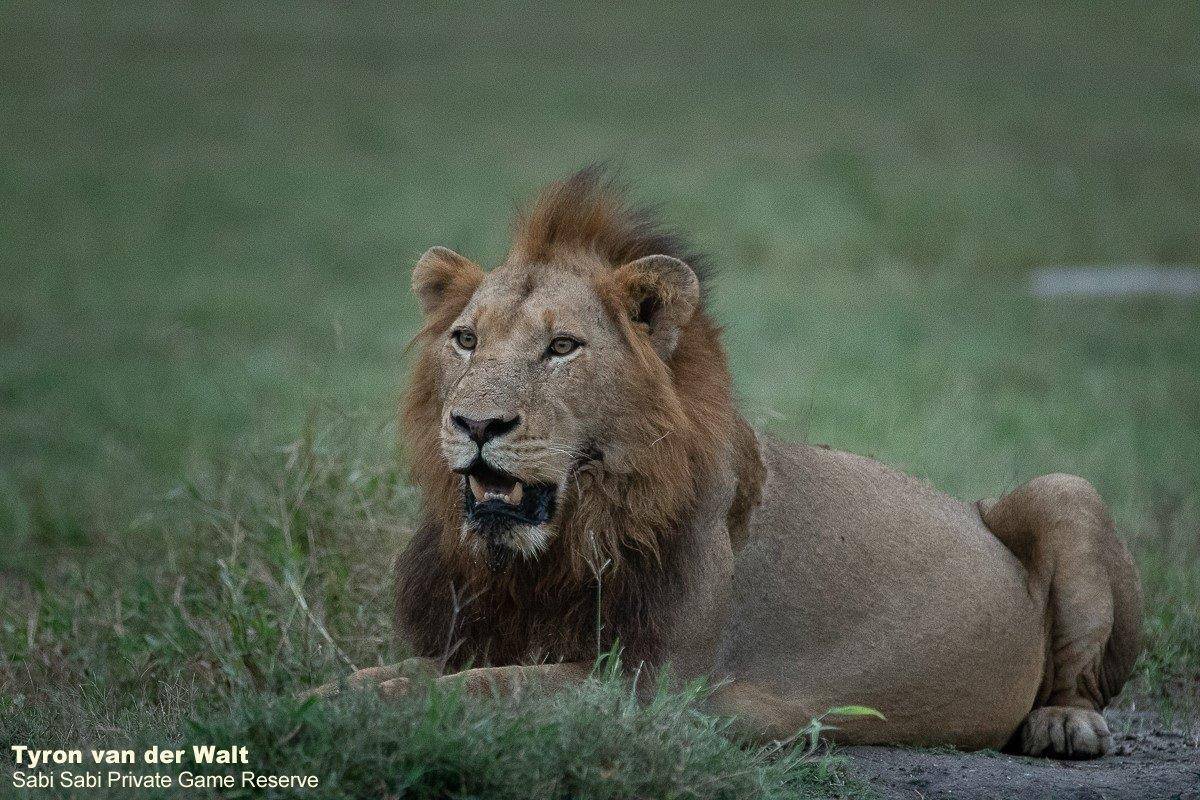 A few days later, they were on the move again and in search of another meal…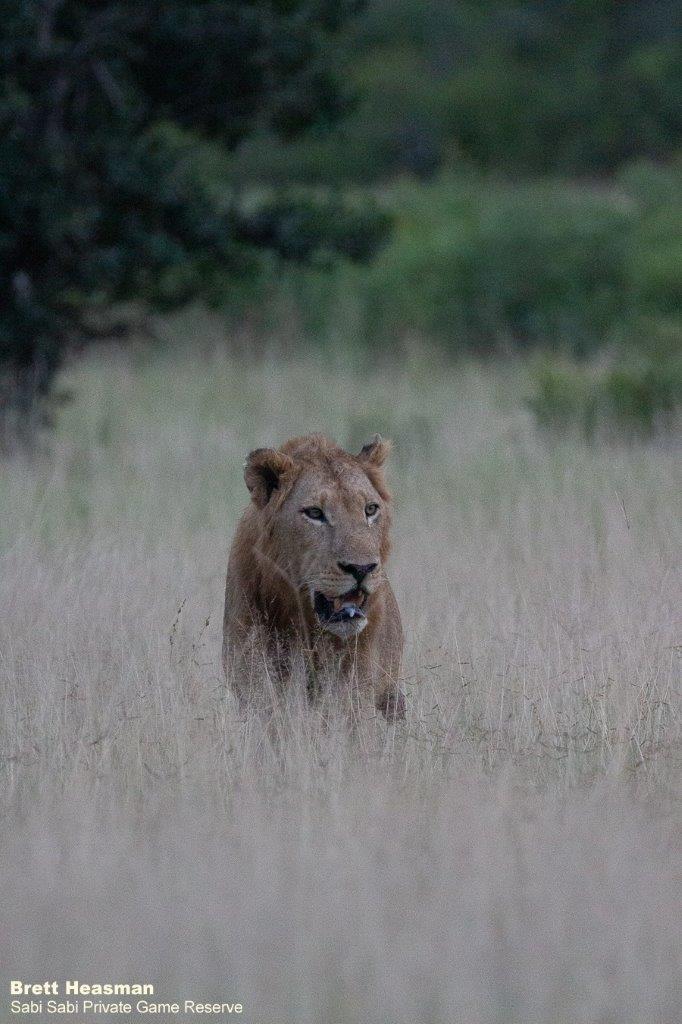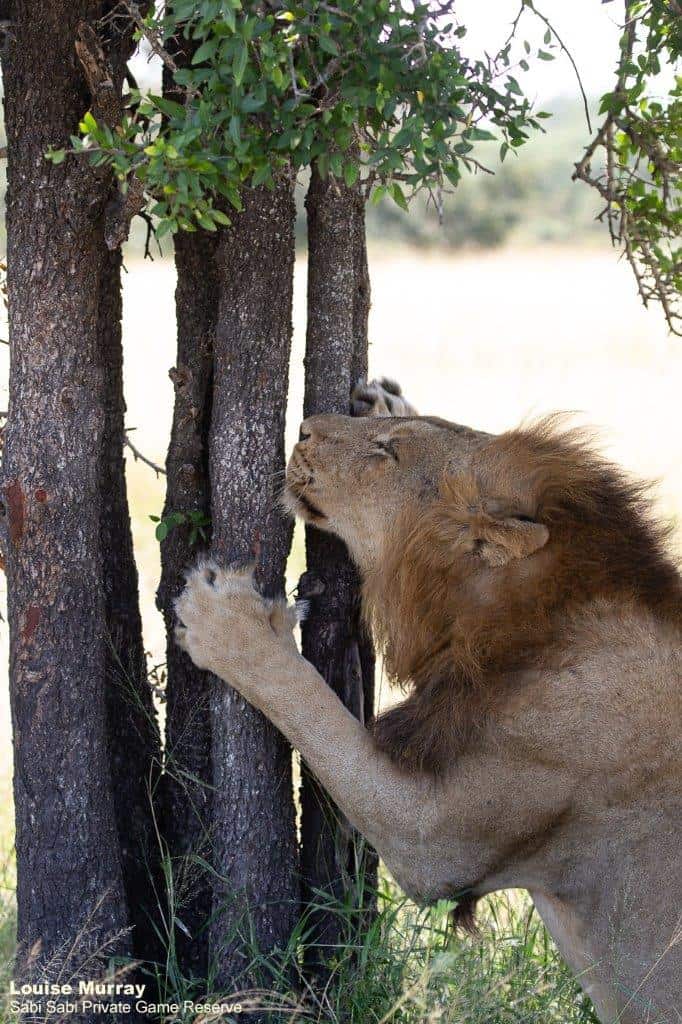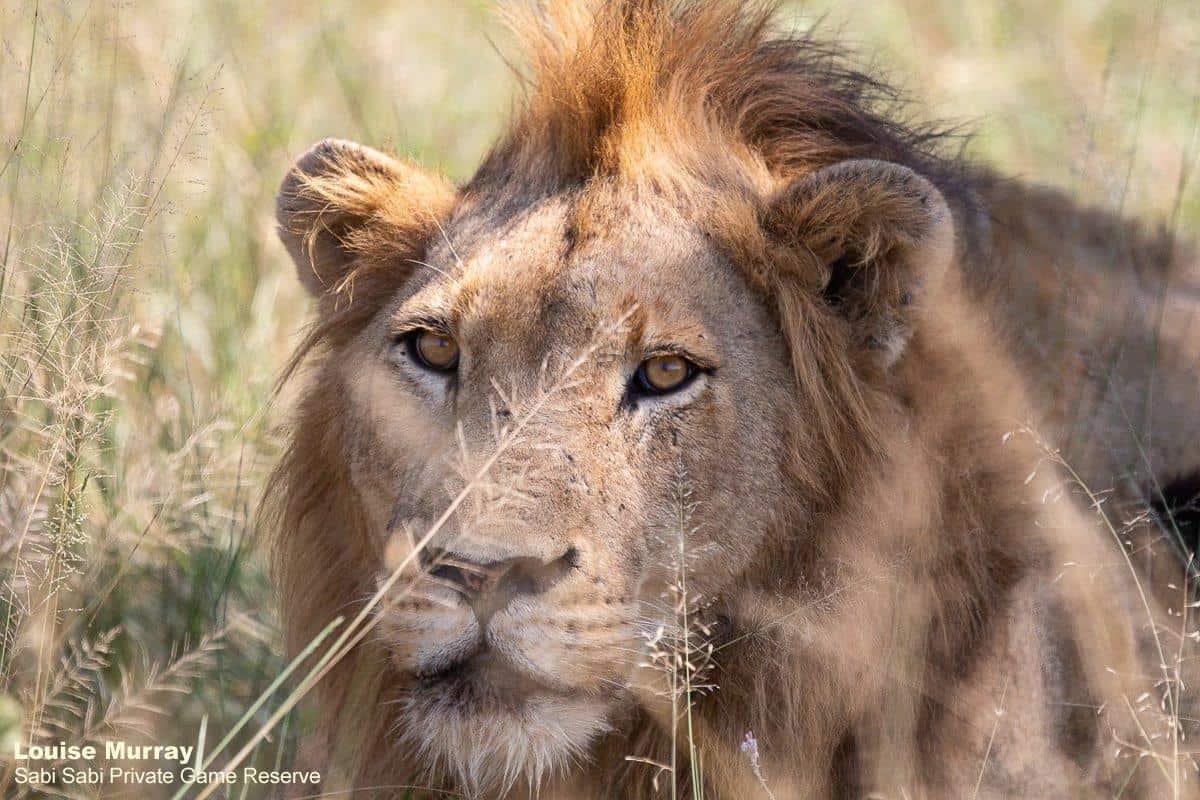 We spent a good 3½ hours with White Dam male leopard.  At first it looked as if he was on a mission, smelling around and trying to follow a scent, possibly that of another leopard. He was struggling a bit as it had recently rained. He then proceeded to try hunting a steenbok. It took him some time and we watched the stalking until he got about 5 meters away but the steenbok spooked and was too fast for him. He then proceeded to keep moving on and right into a buffalo herd. He lay down still and flat in the grass as one passed him by, but he lost his nerve and bolted. The buffalo then saw him and started pursuit, but he eventually got away. We decided to leave him be after that – a busy day for this leopard… all this in just 3 hours!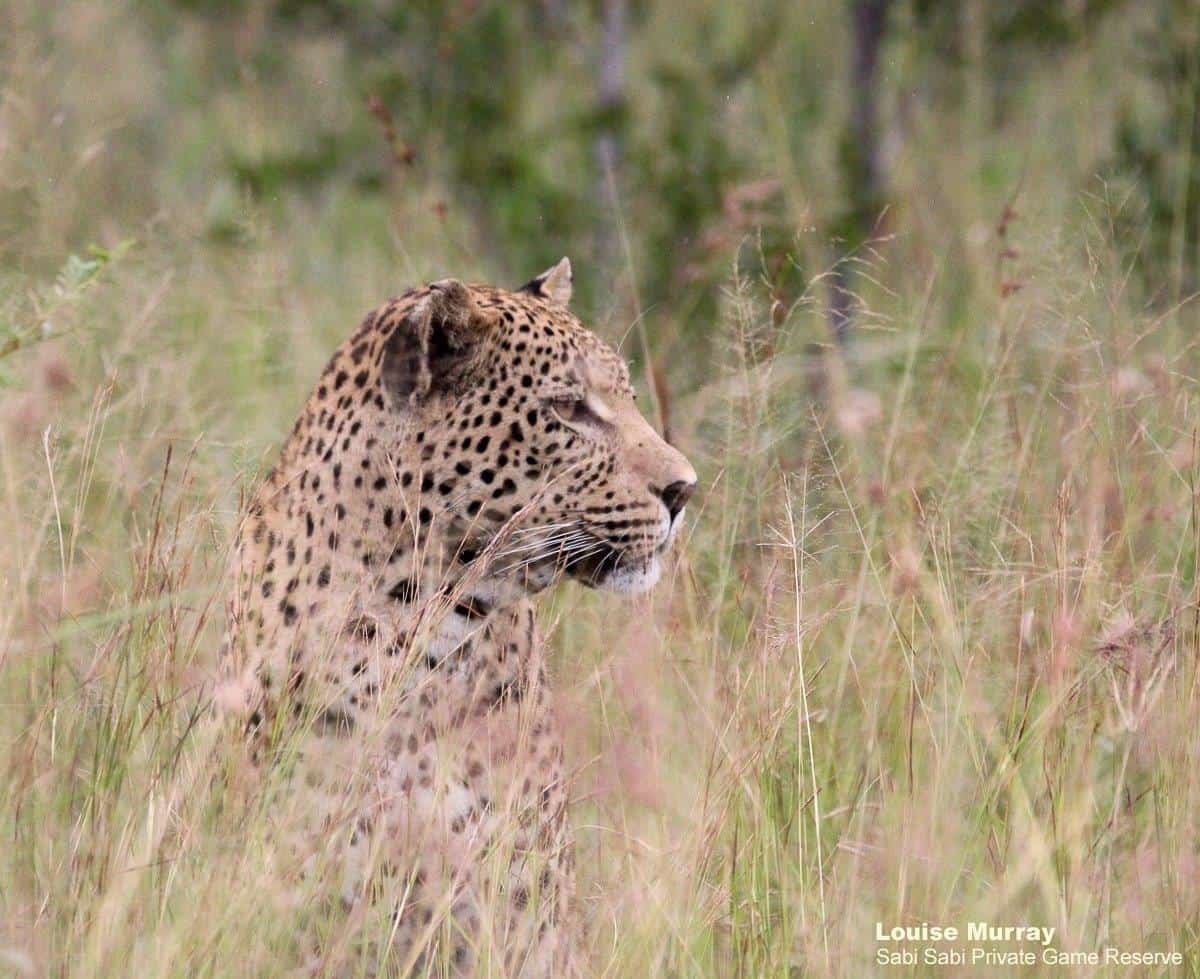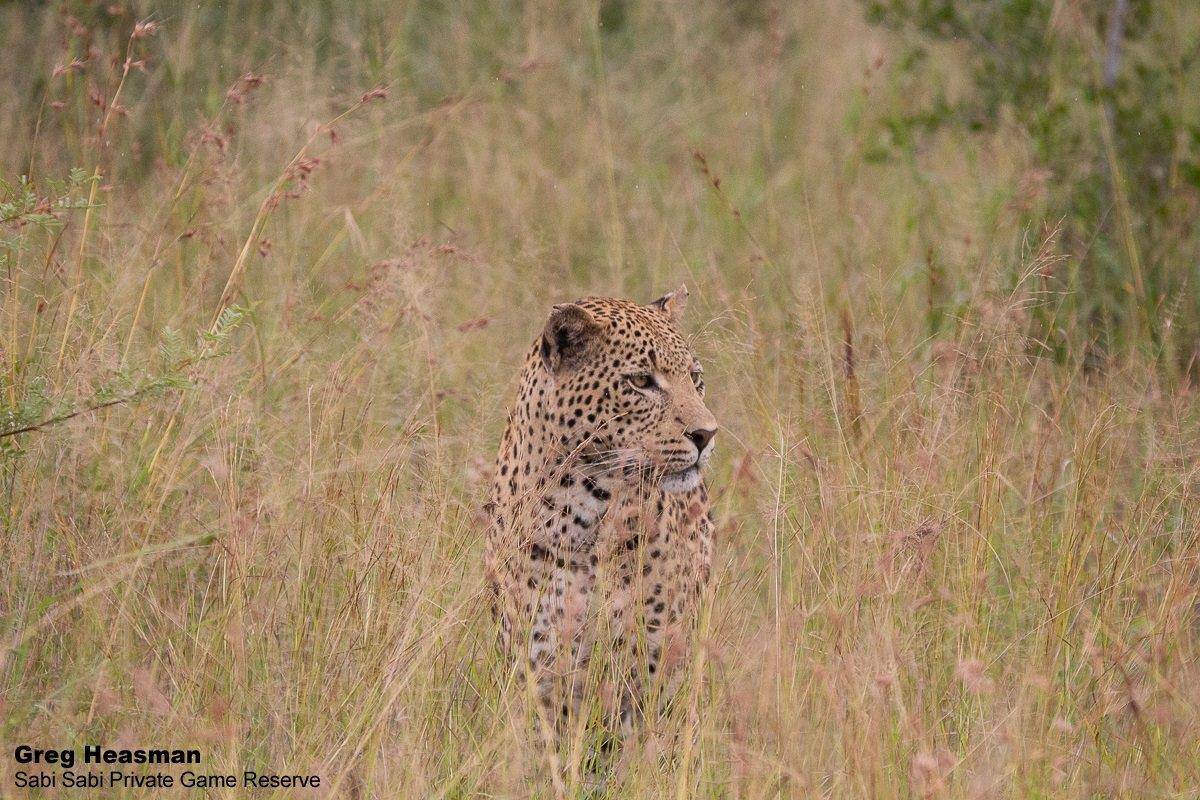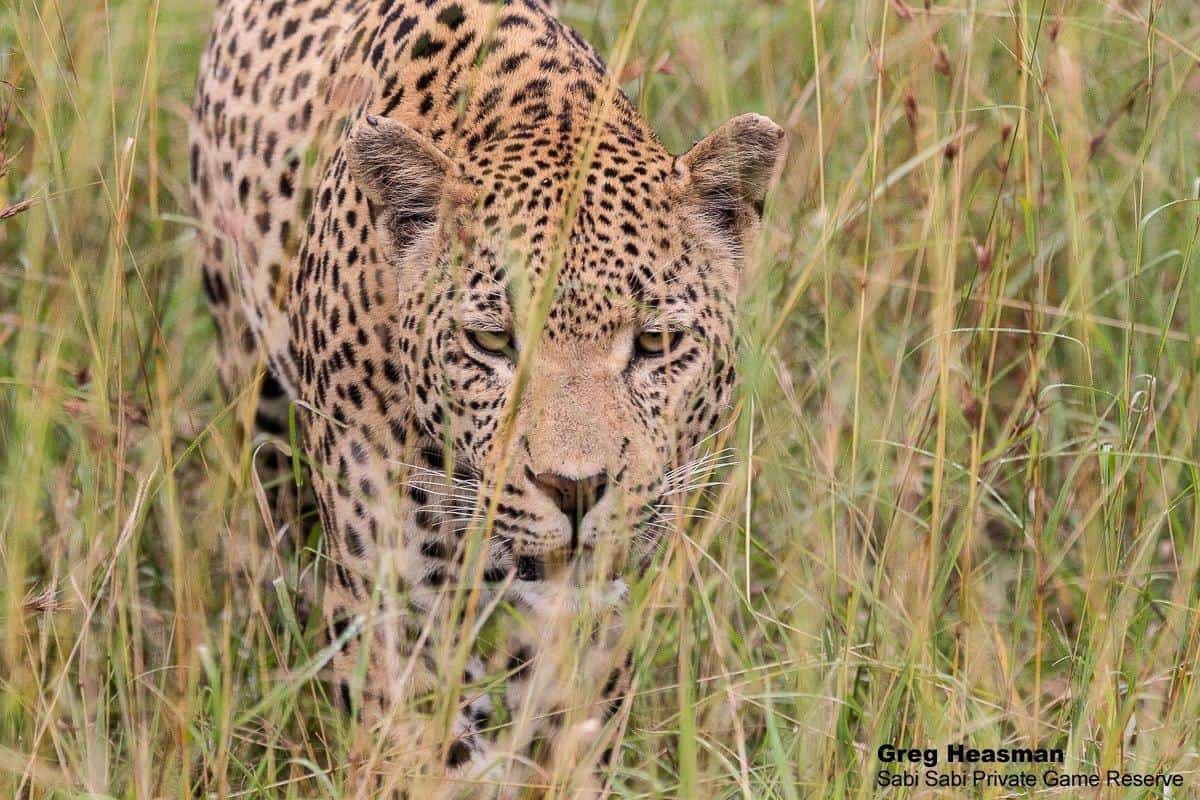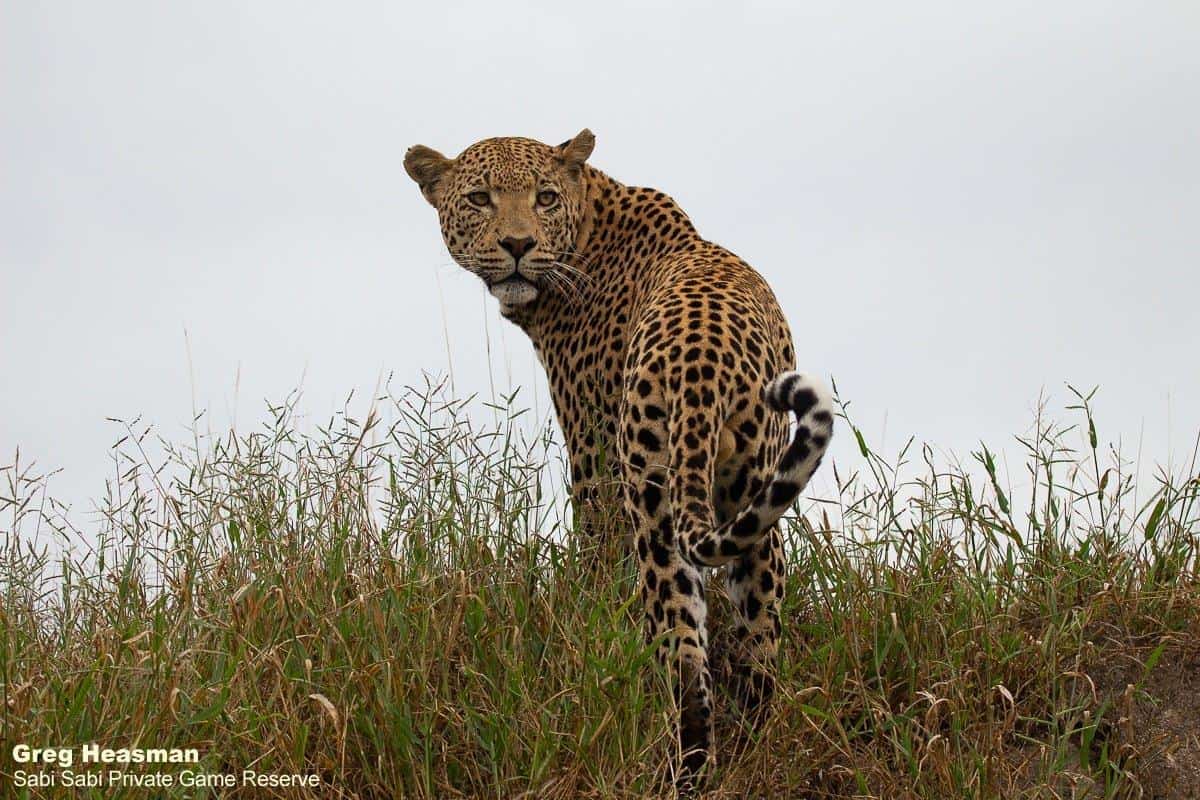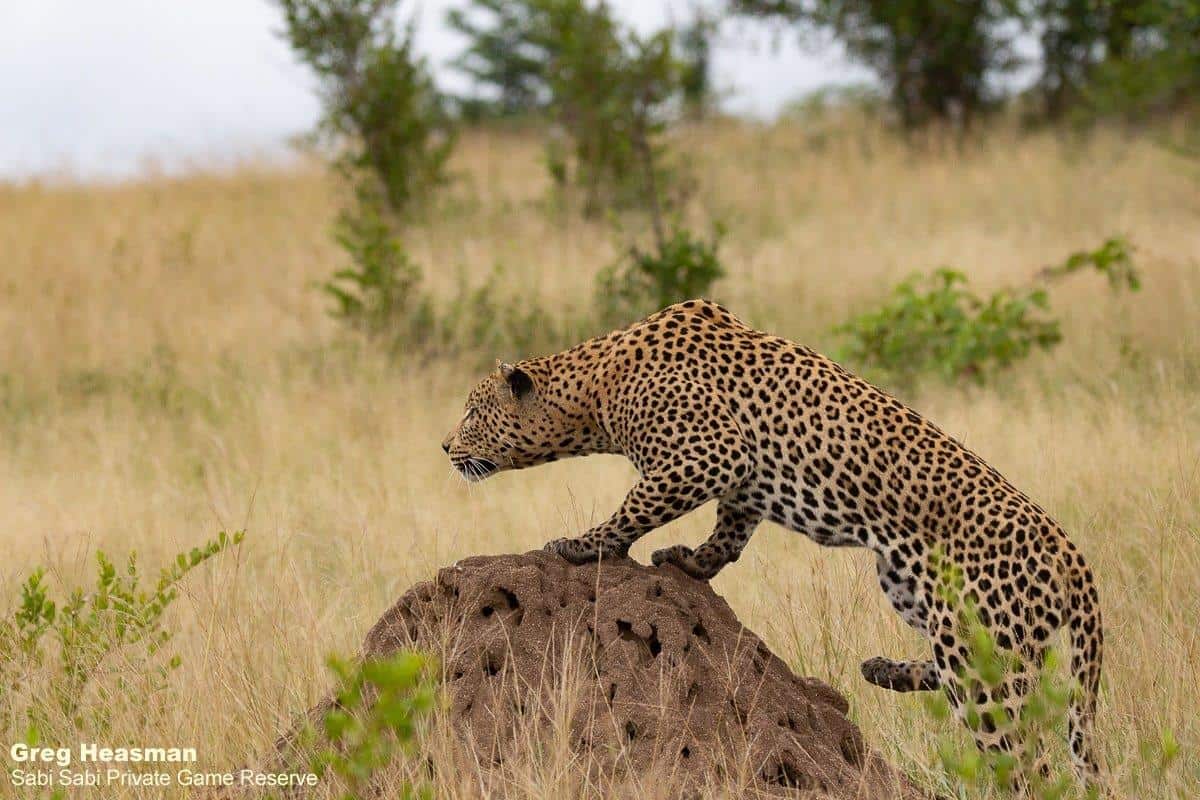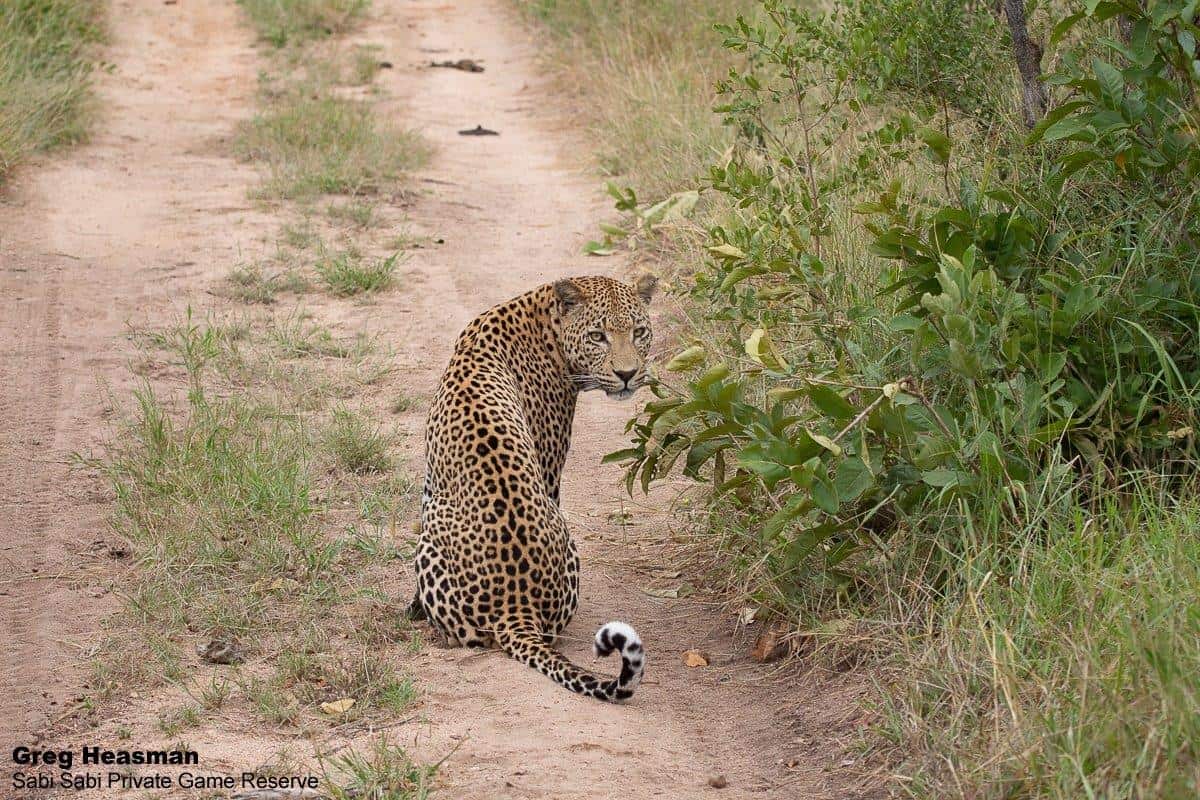 Another special sighting was with the beautiful Kigelia female leopard as Tyron spent an entire morning with her as she went about her business.  Read all about it in Tyron's latest blog, "A morning well spent with a leopard".
We followed up on the sound of impala alarm calling ahead of us and from behind the thicket emerged the old male leopard, Xovonekela.  He certainly was on a mission, moving at high pace. Every now and then he would stop and pick up on the scent of what we believe to be another leopard. Pulling a face known as "flehmen response". This action facilitates the transfer of pheromones and other scents into the vomeronasal organ.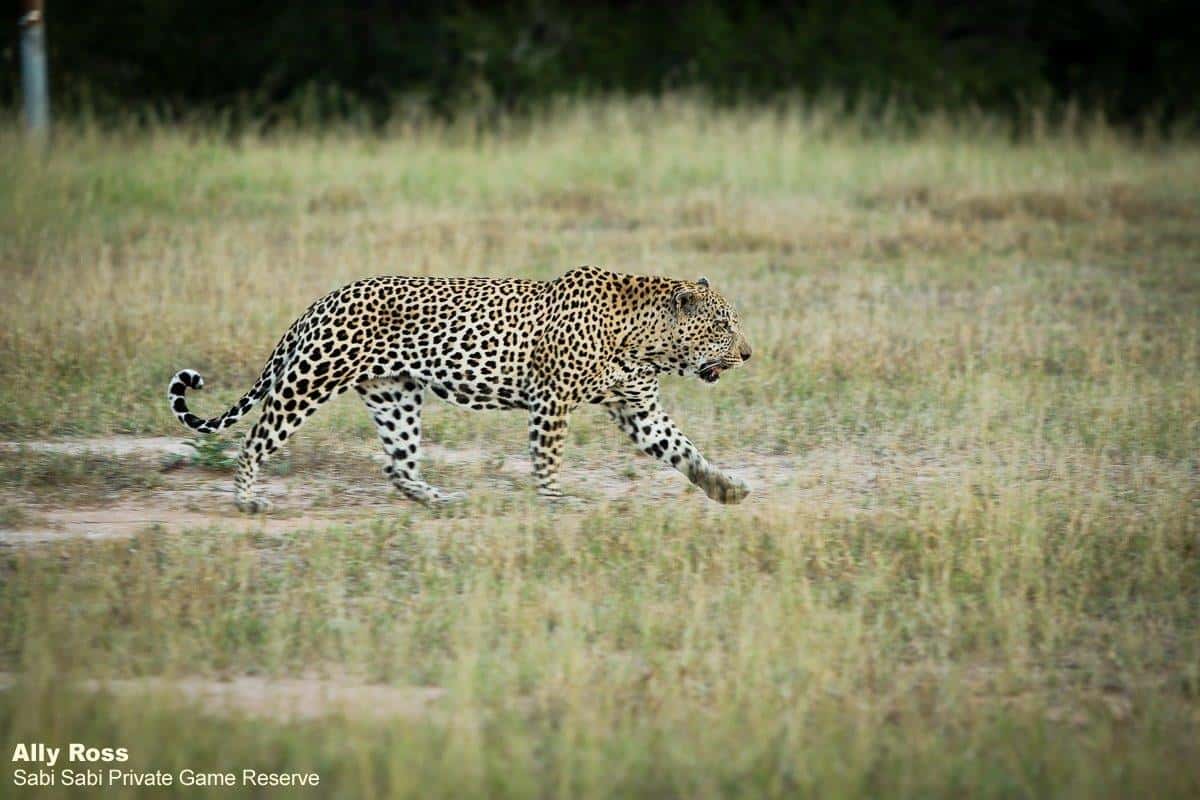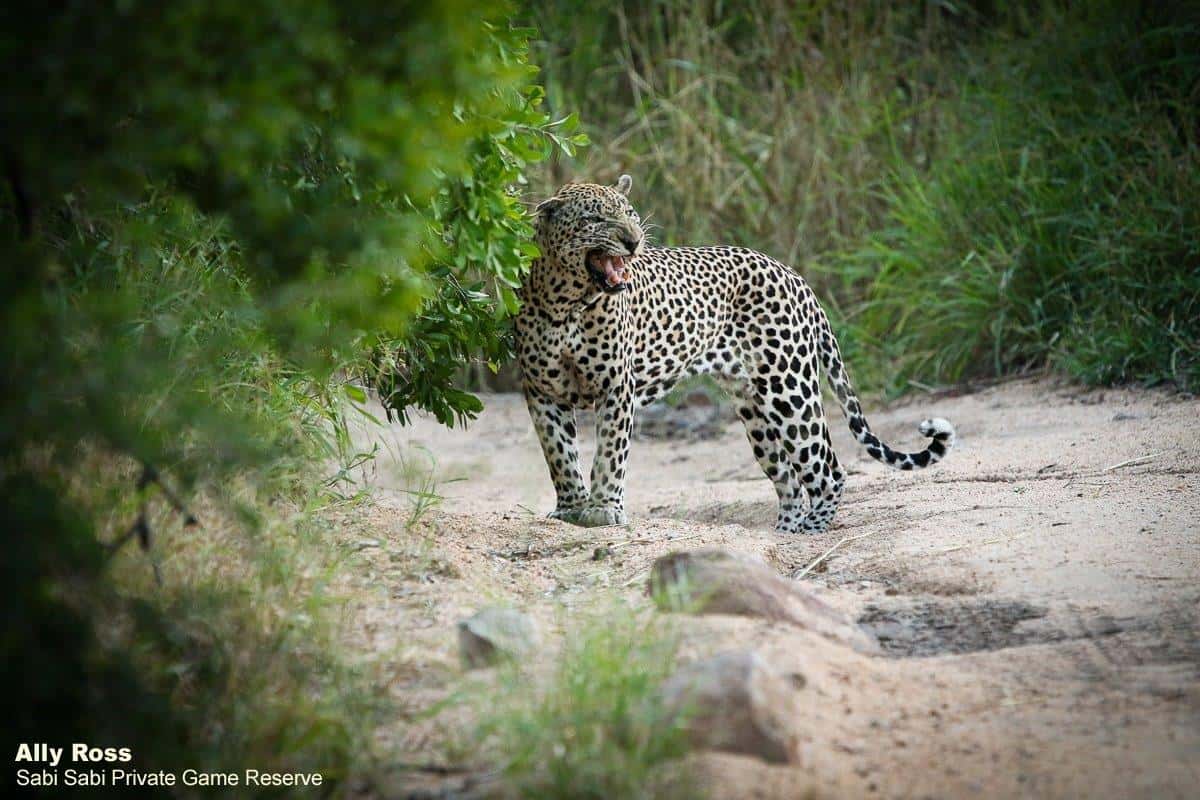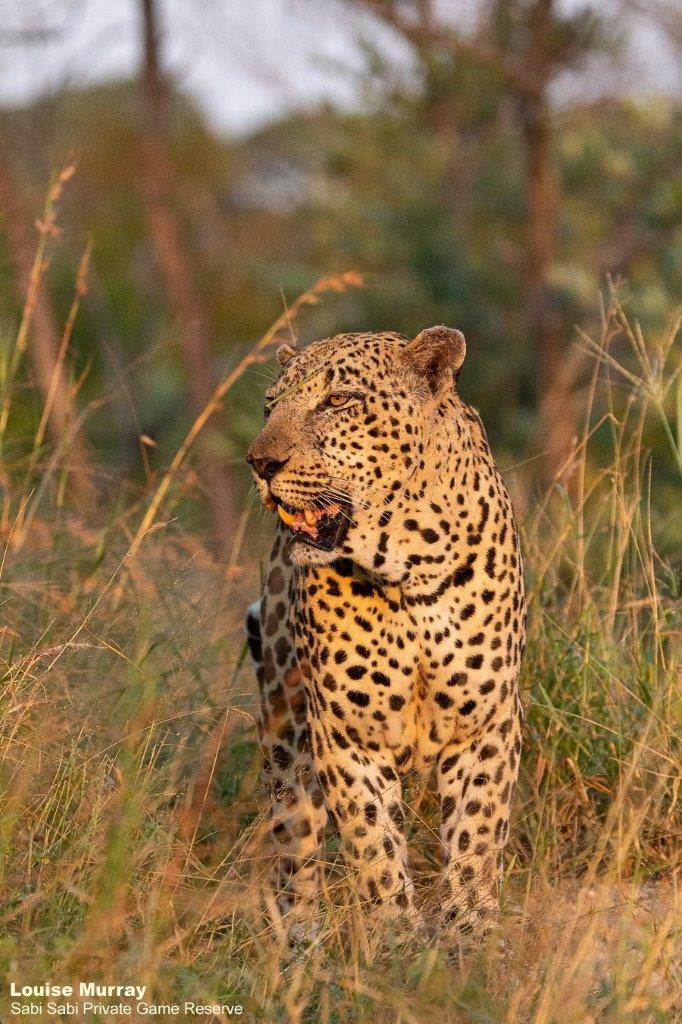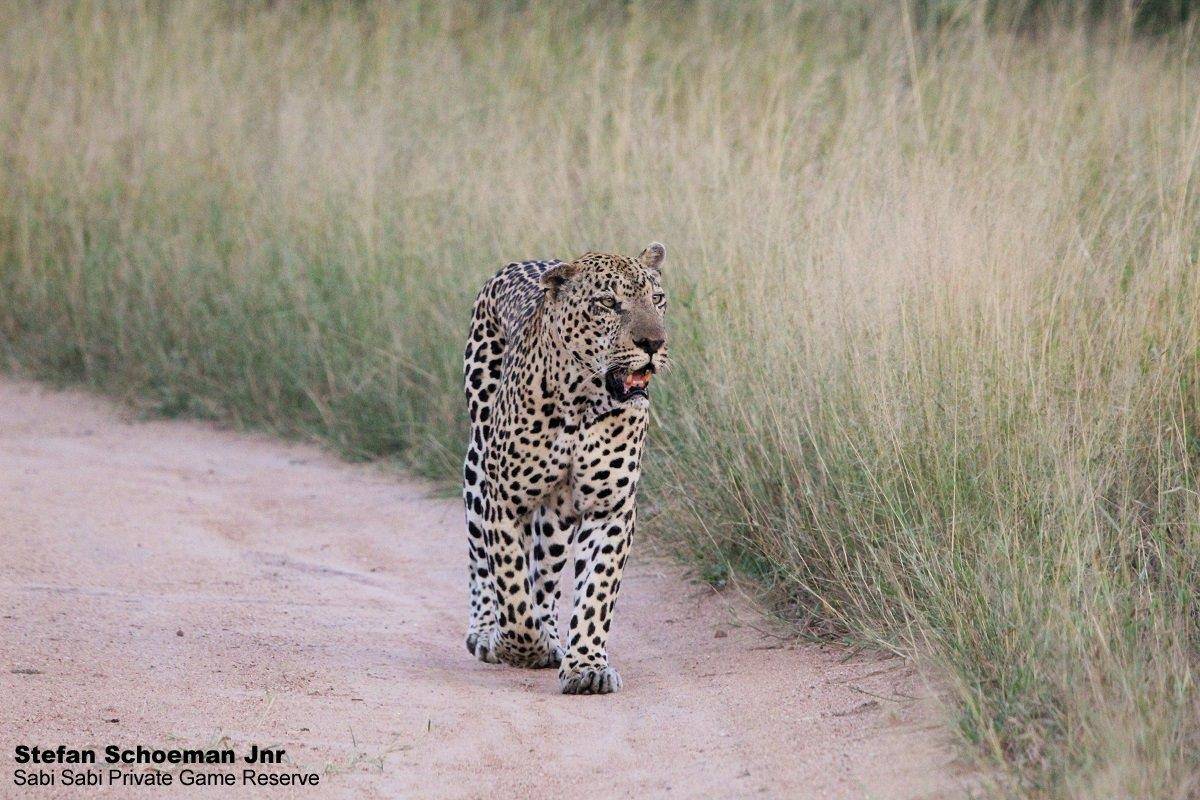 Some busy wild dogs caught the corner of our eye in the long grass before they came out playing on the road when suddenly something got their attention and Xovonekela quickly retreated up a tree. It looks as if the wild dogs got a nip at him as he had a nasty hole on the side of his lip. He lay up in the tree watching the wild dogs until they left him, and he was able to move off for a morning rest.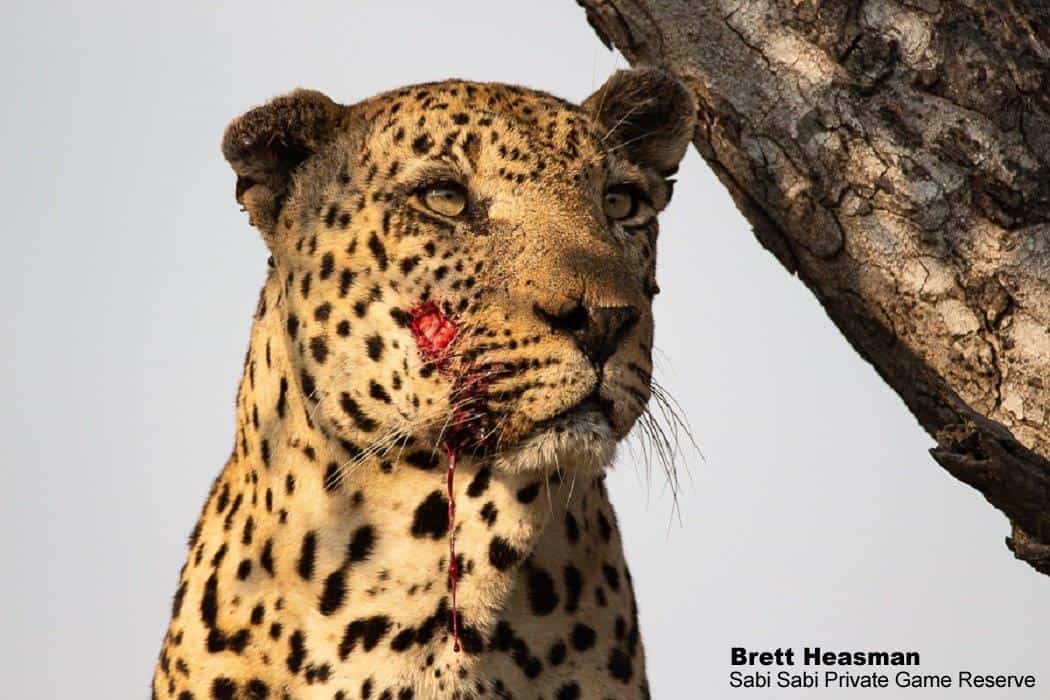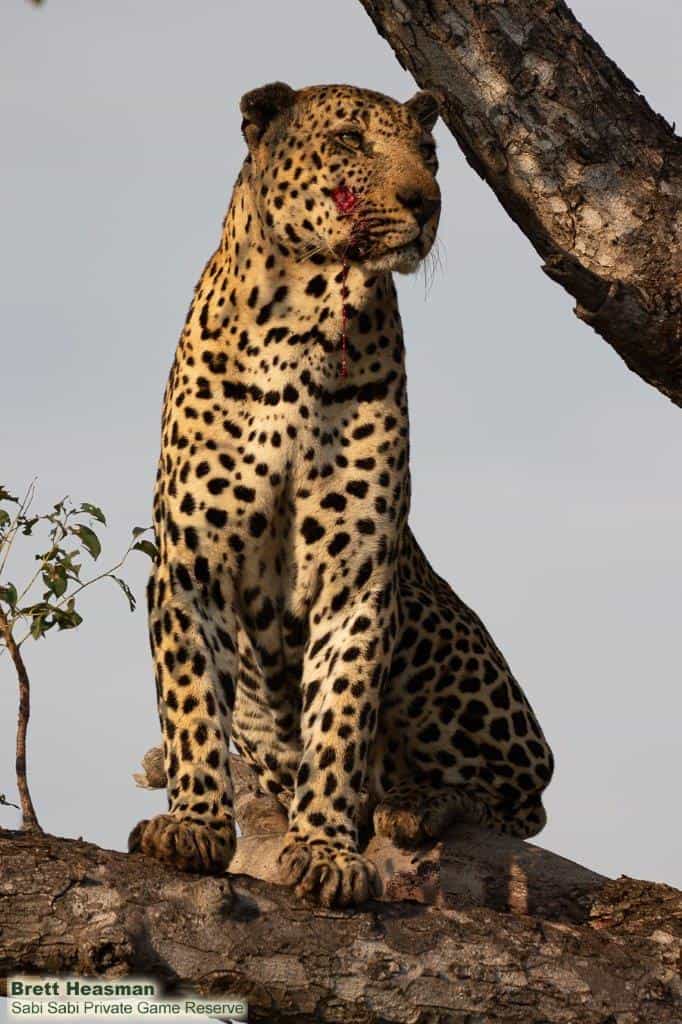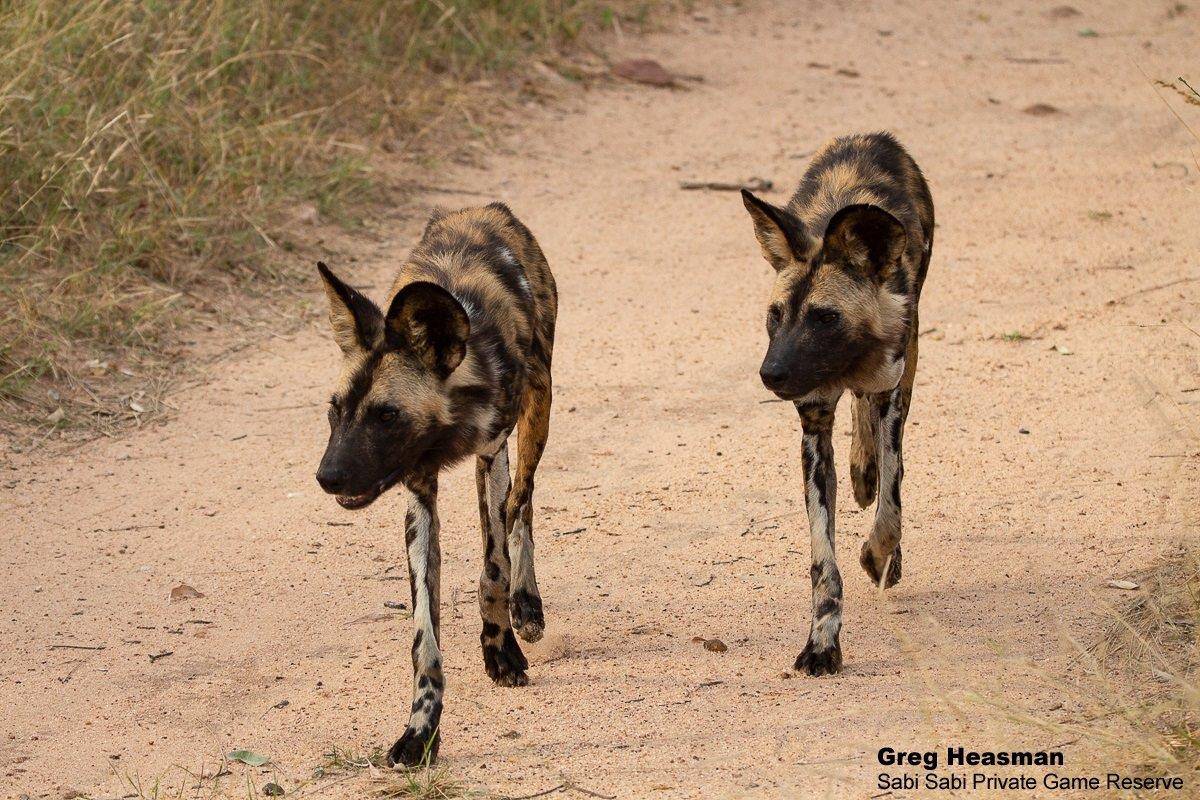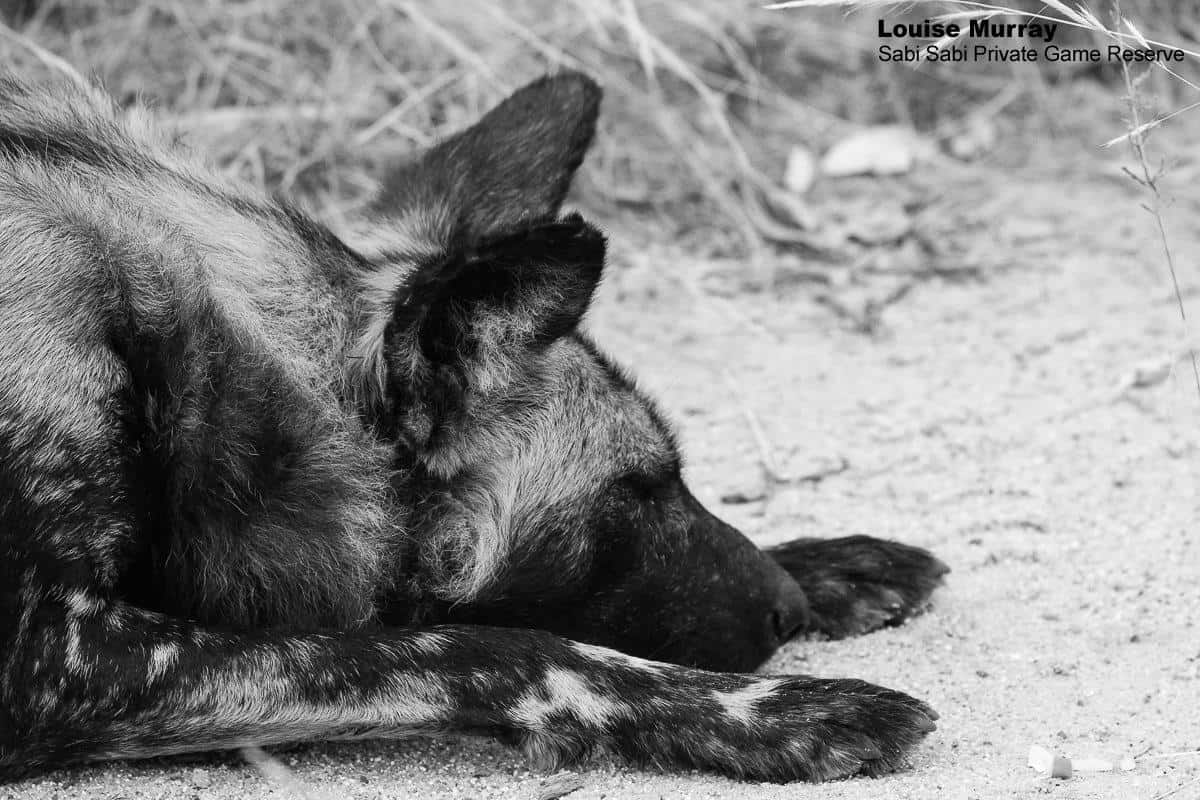 Our last sighting of Xovonekela came one night as he was out on patrol, scent marking his territory and looking to be recovering well from his wild dog encounter.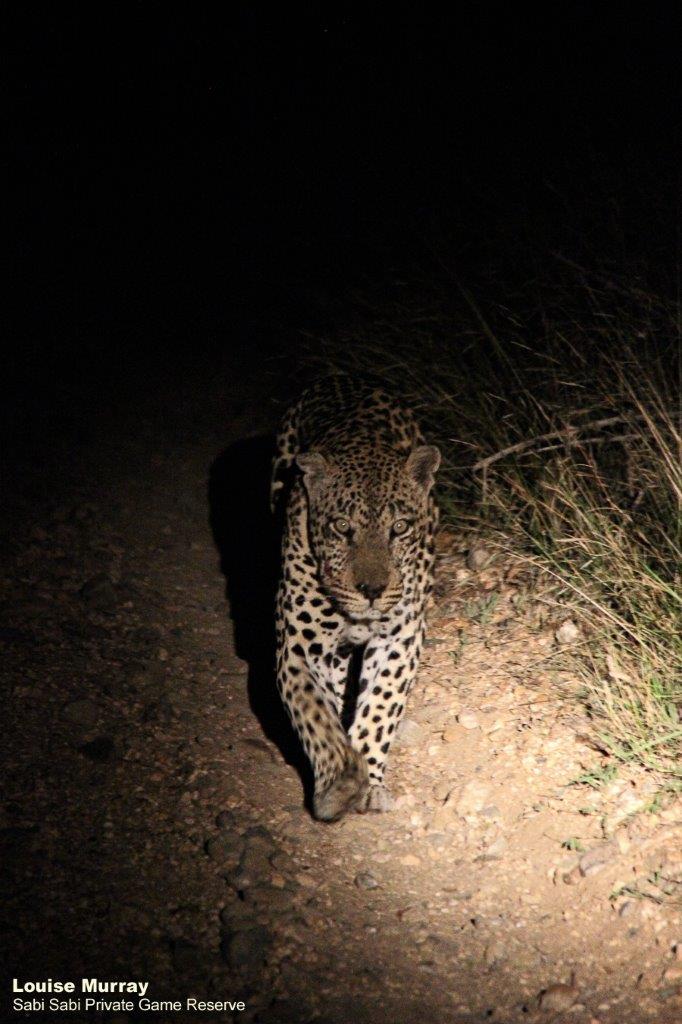 Moving on to some general sightings…
Following in mom's footsteps…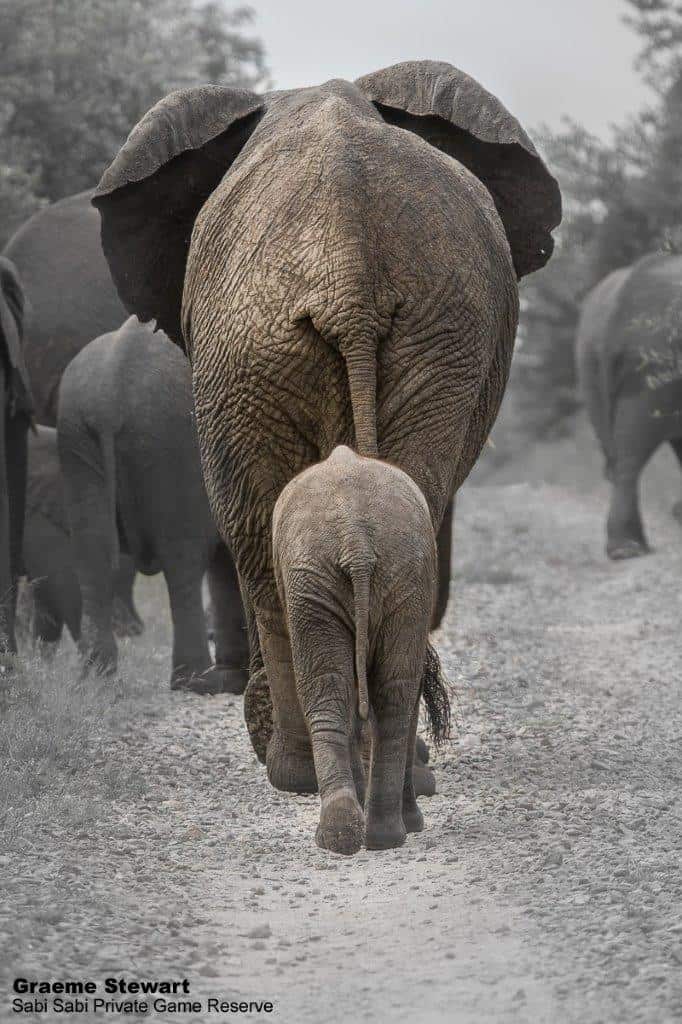 On our way back to the lodge we encountered a seemingly unbothered Spotted Eagle-owl who remained perched right next to the road.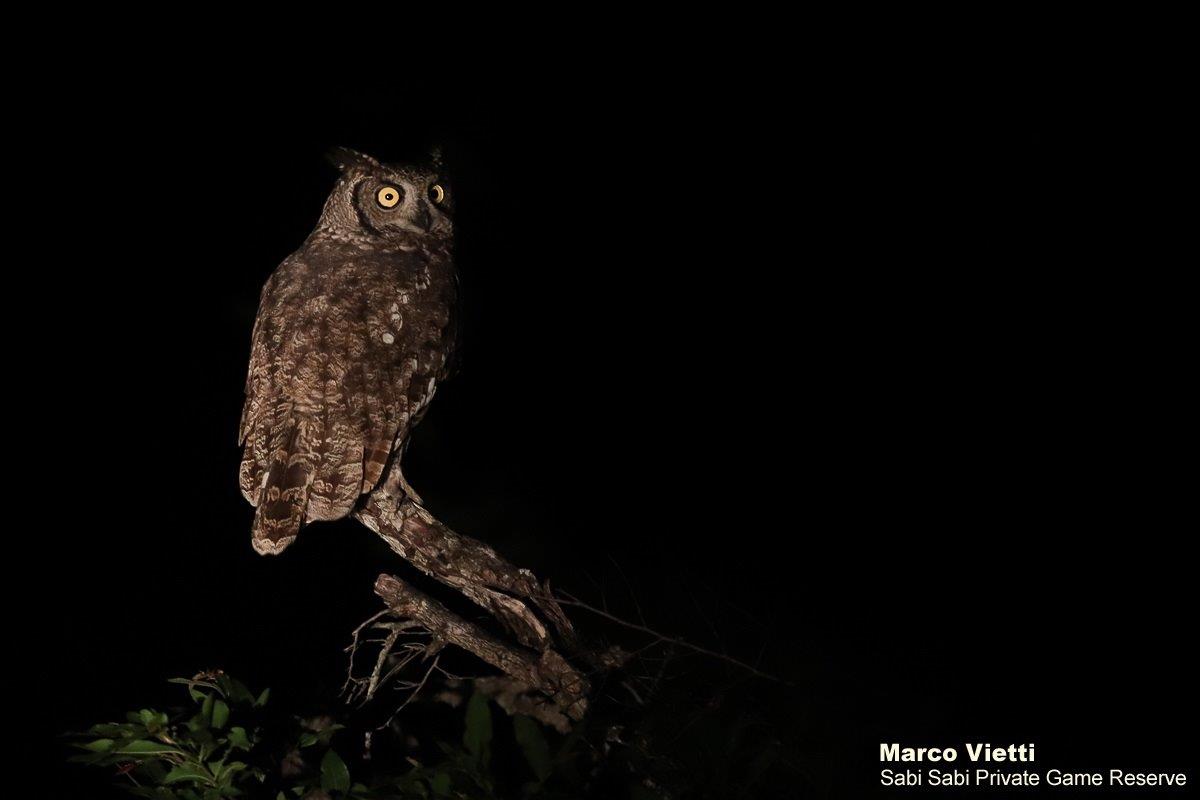 A first for our Safari Manager and a precious moment!!!  Heading back to the lodge, Brett noticed a White-tailed Mongoose and stopped to spend some time with it…  Moving around slowly, and before we knew it, a tiny little mongoose pup popped out!
A waterbuck bull takes a break from grazing before heading off in search of water to quench his thirst.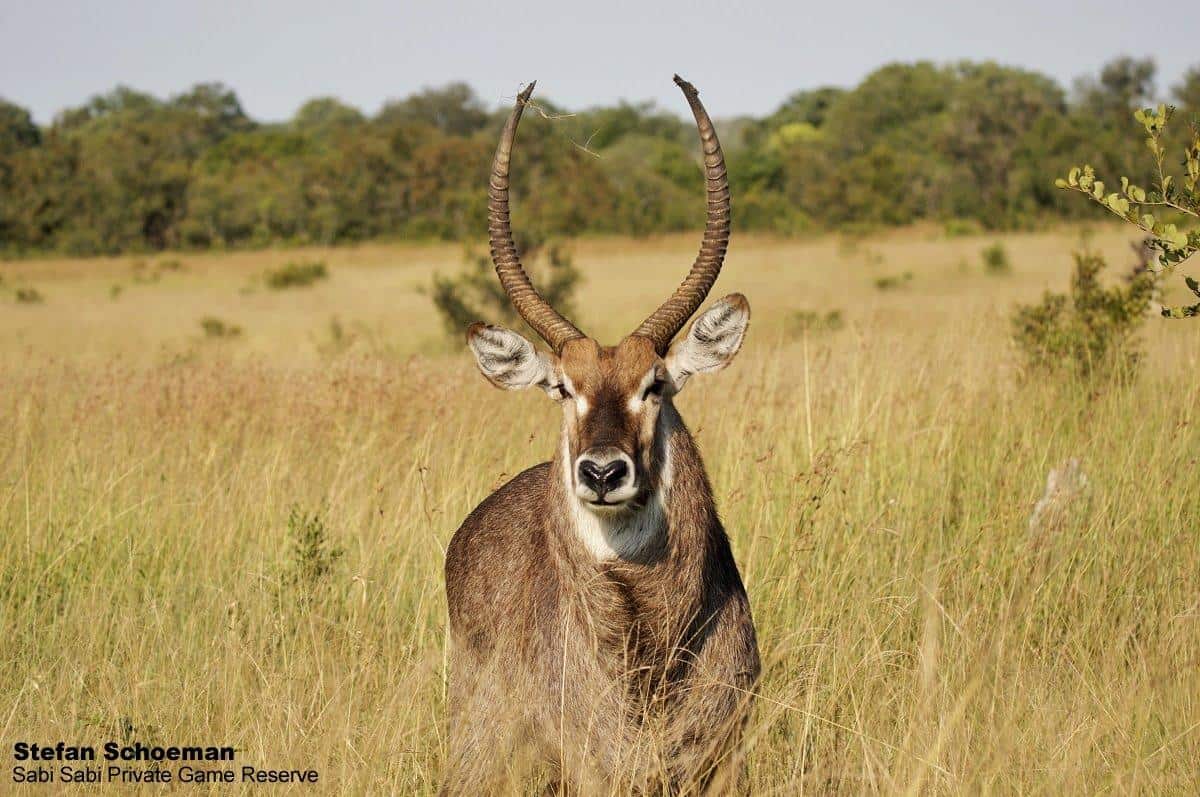 It doesn't get much cuter than a baby giraffe, unless of course there are two!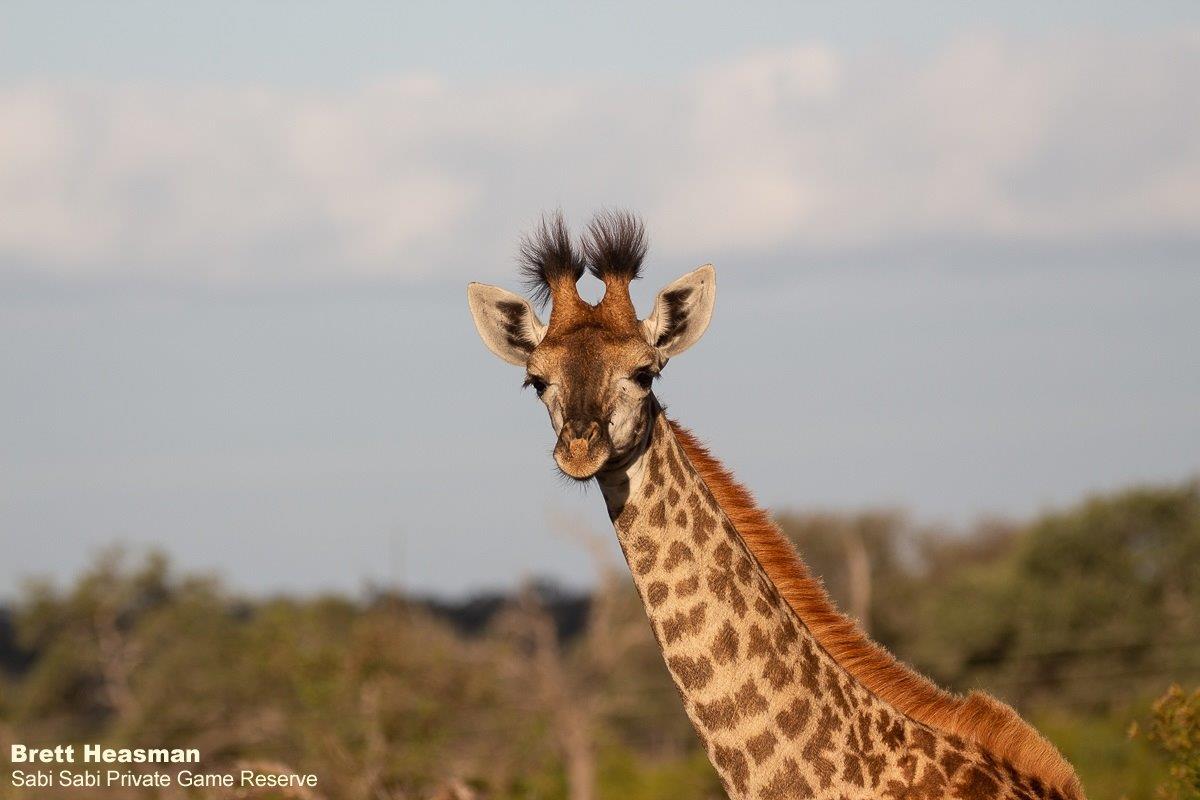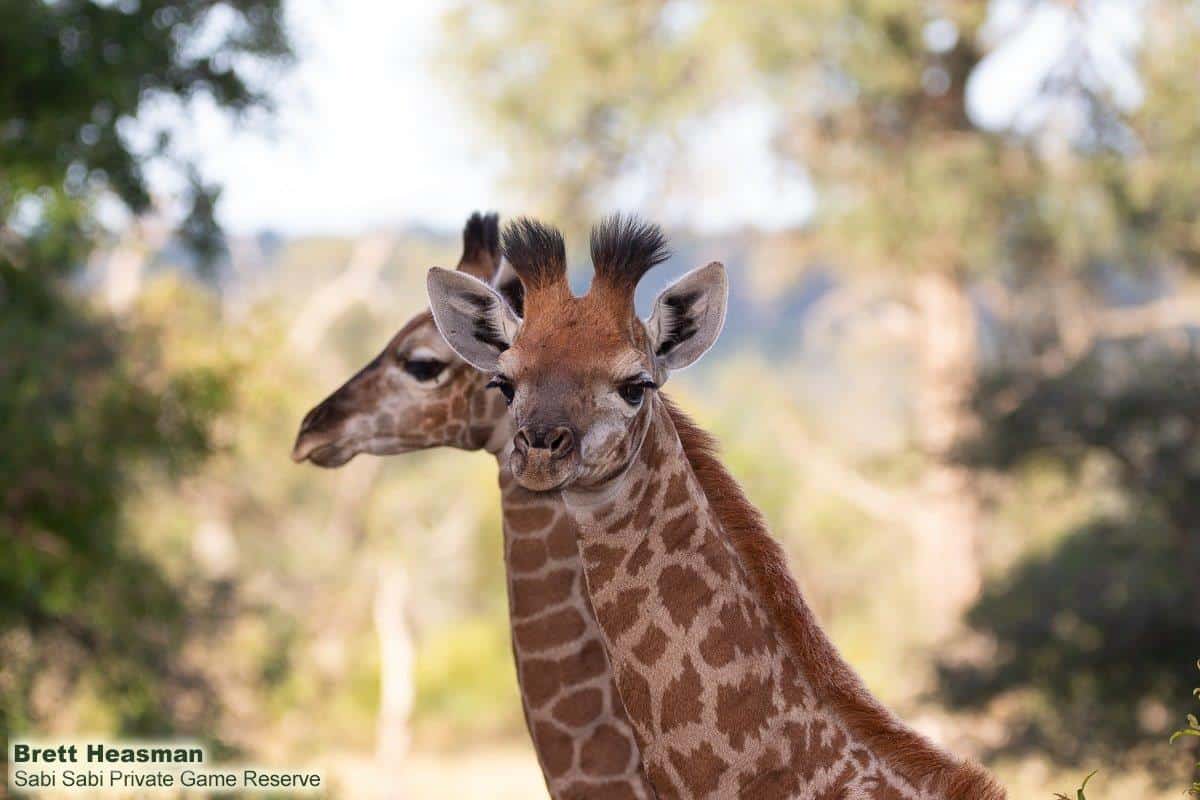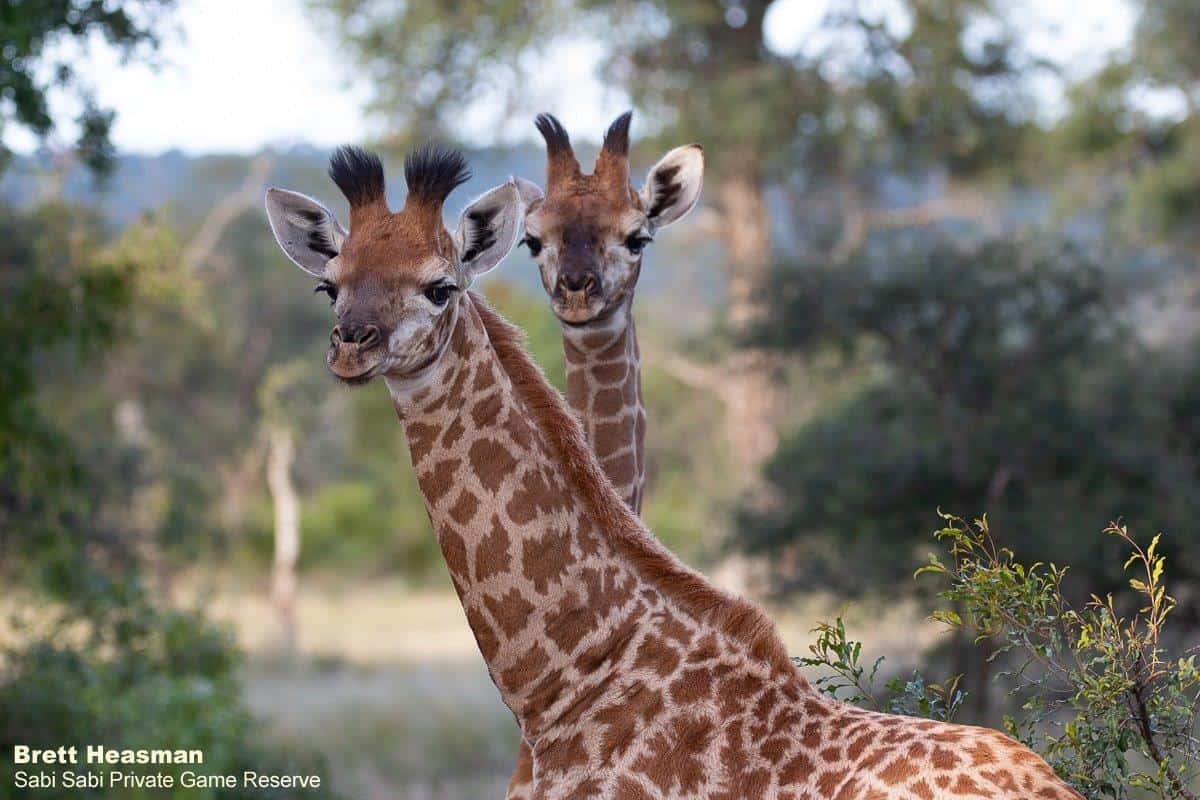 Two Red-billed Hornbills vocalize together. While a Yellow-billed Hornbill looks for a meal at a termite mound.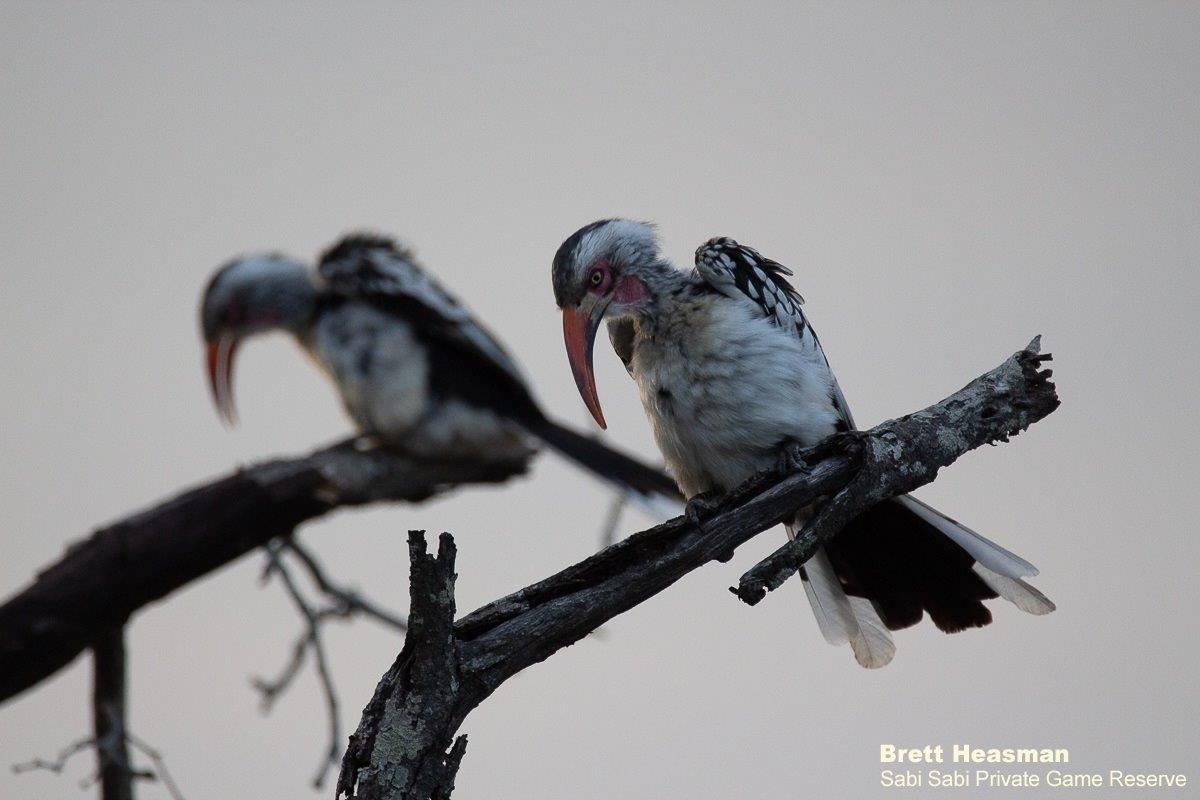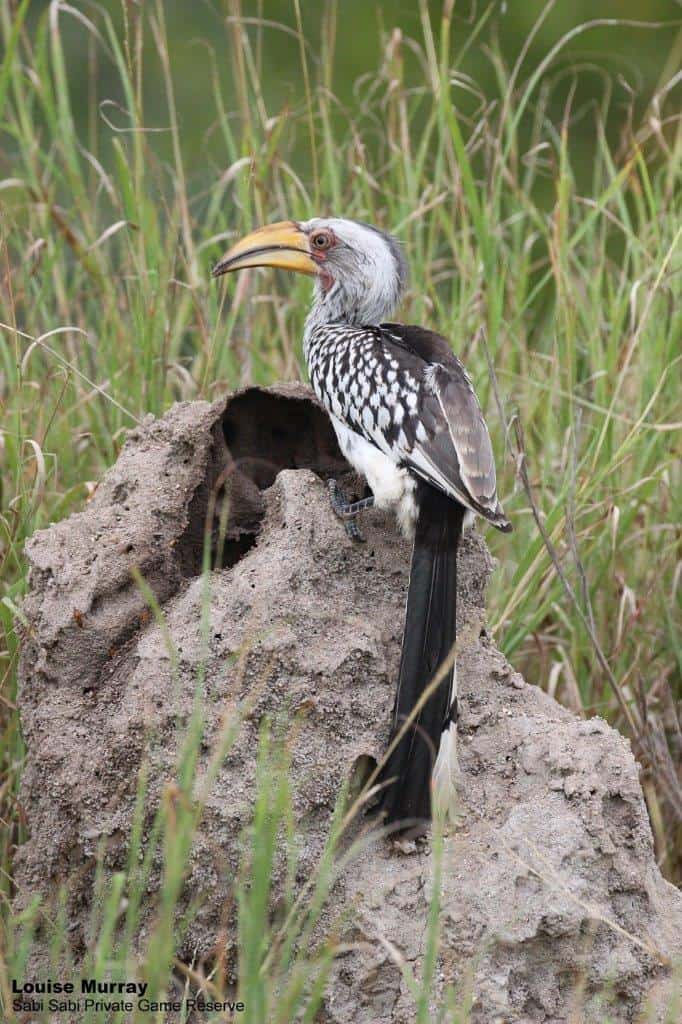 An impressive impala ram.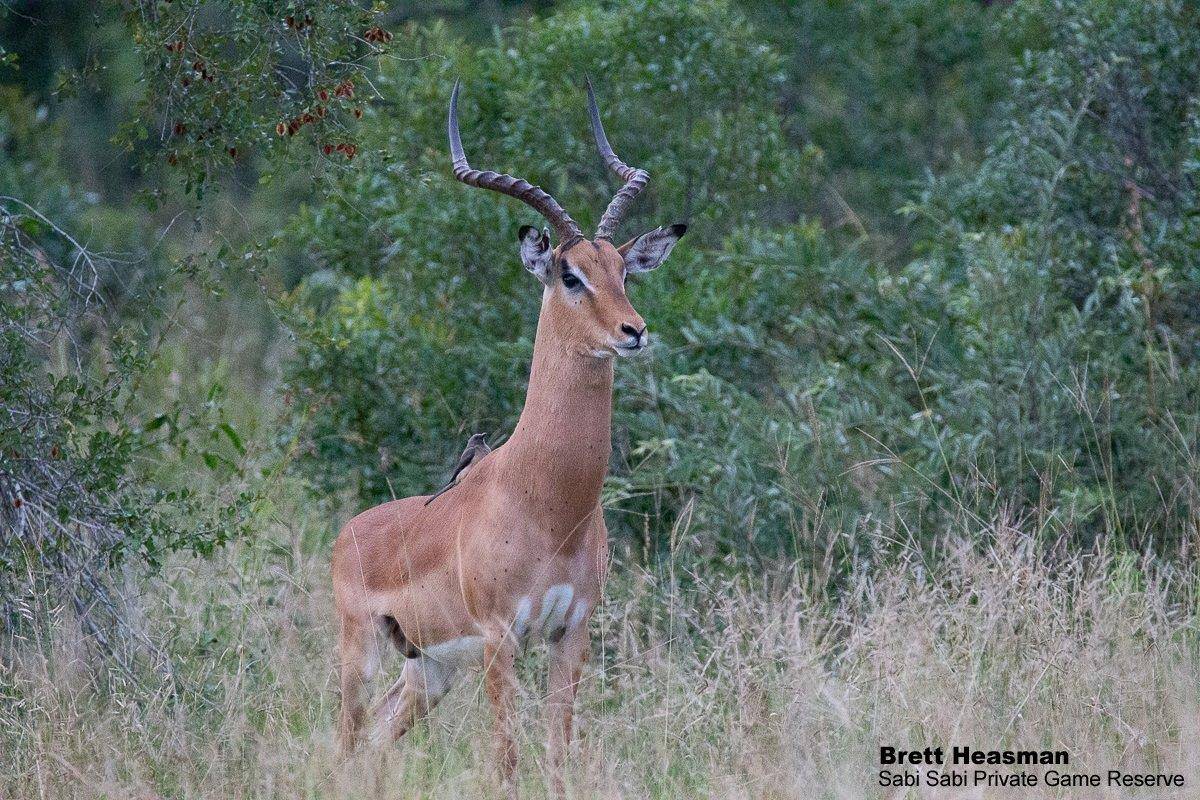 We had some cool, cloudy and windy weather at the lodge at the weekend but what a beautiful moment to sit and admire the movement of the bush as the seasons start to change – even this Golden Orb Web spider was wobbling around on its web (ps. the movement while filming the spider is from the wind)!
A male buffalo gives us an unimpressed look, as only a buffalo can!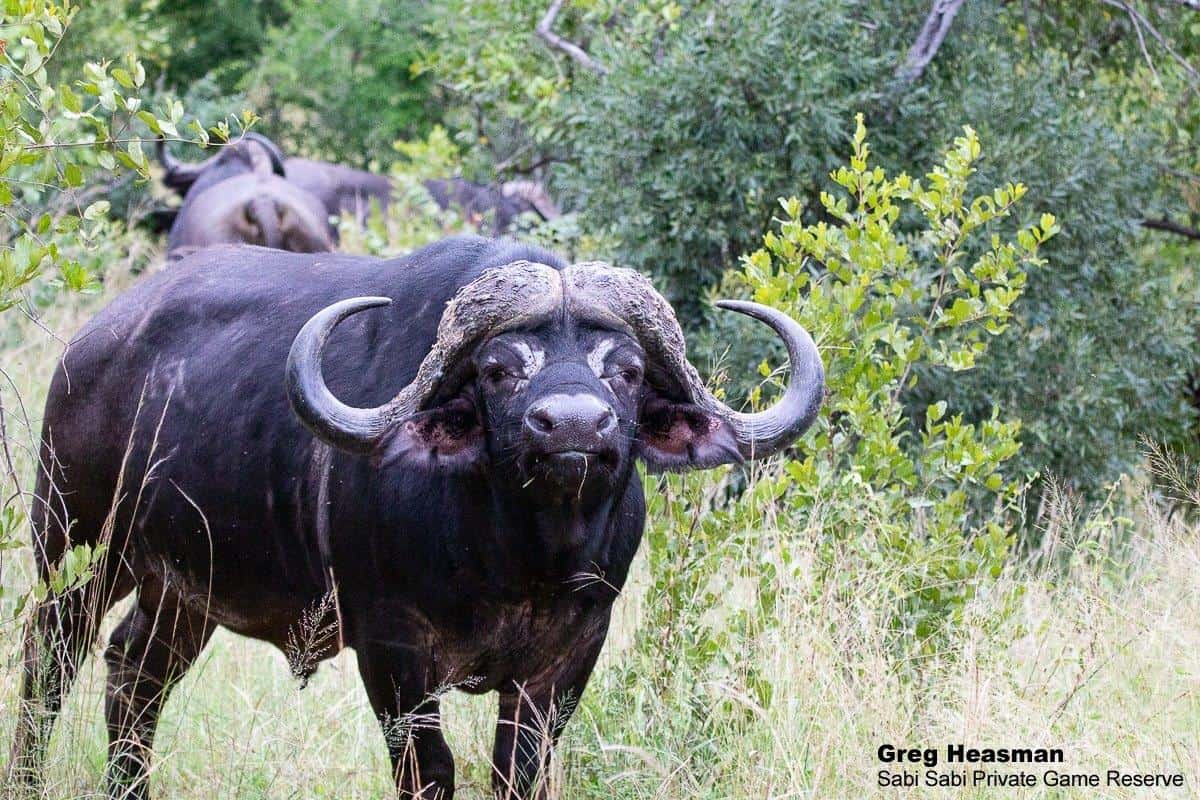 Some zebra using each other's tails to their advantage.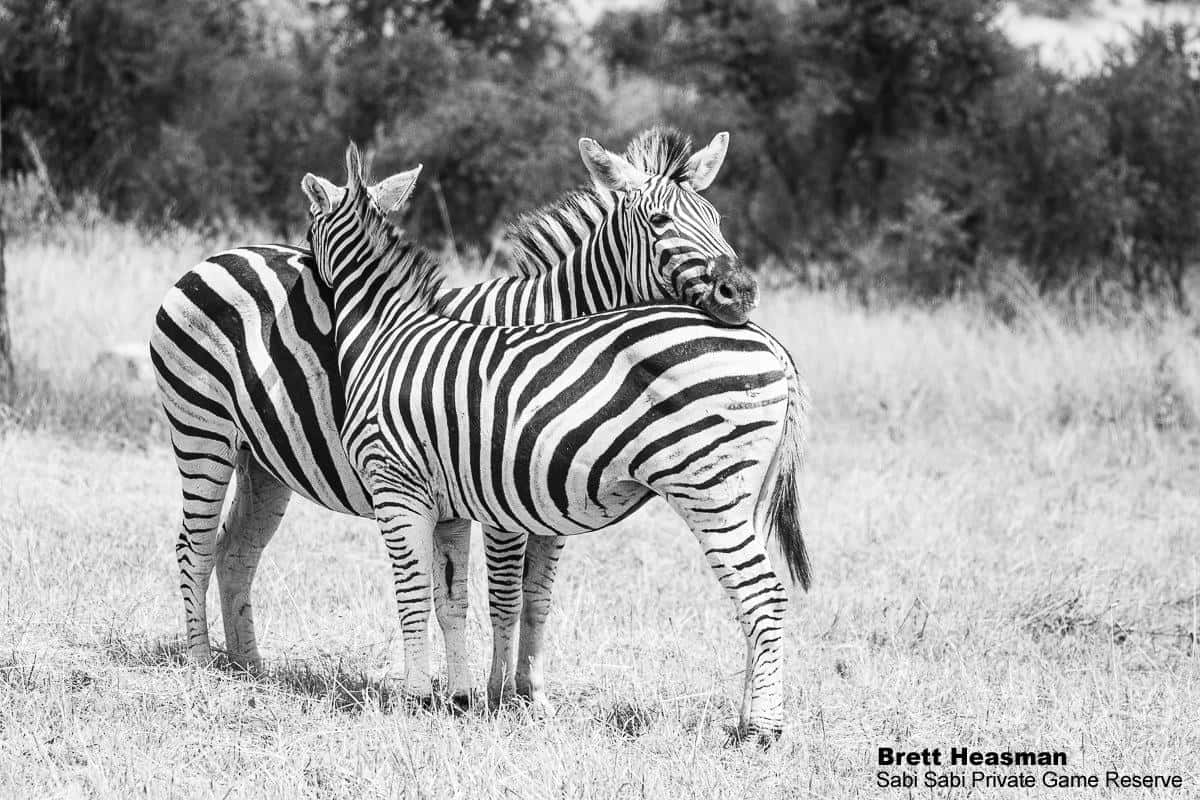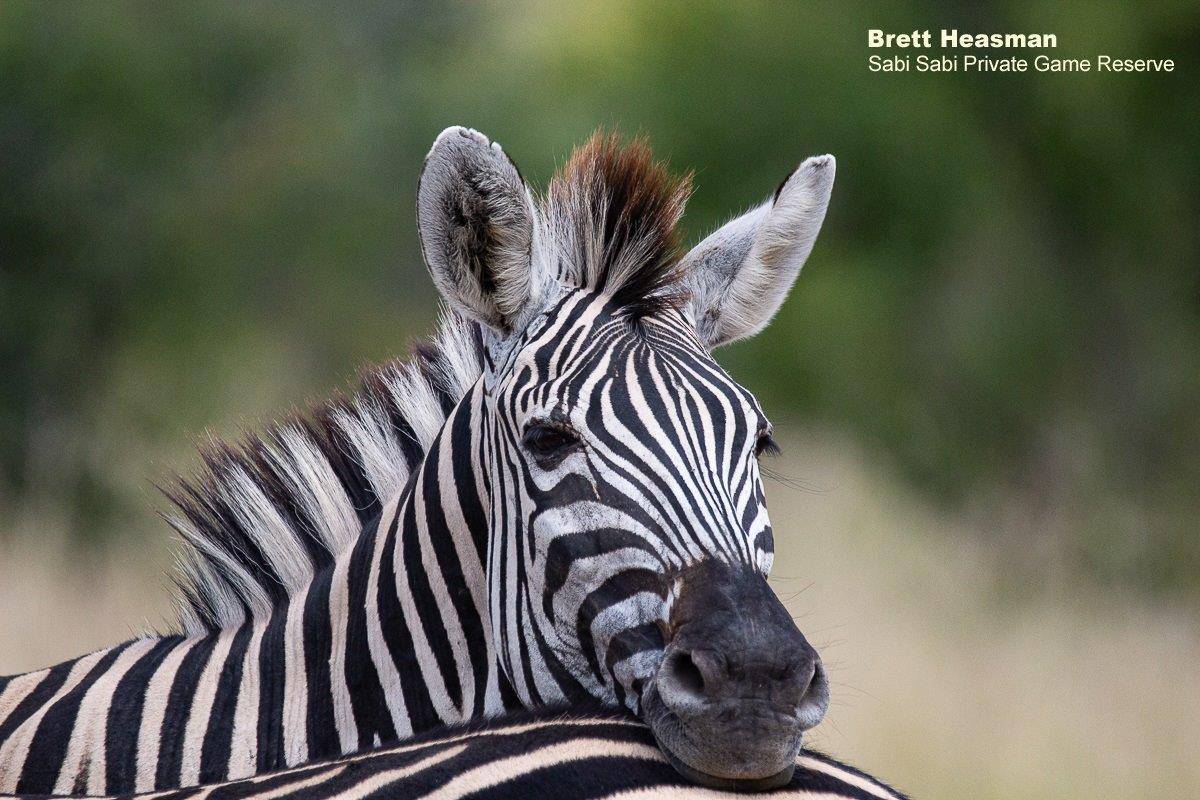 A precious sight to see – a Lizard Buzzard, a bird of prey, recognizable by the black stripe on its throat.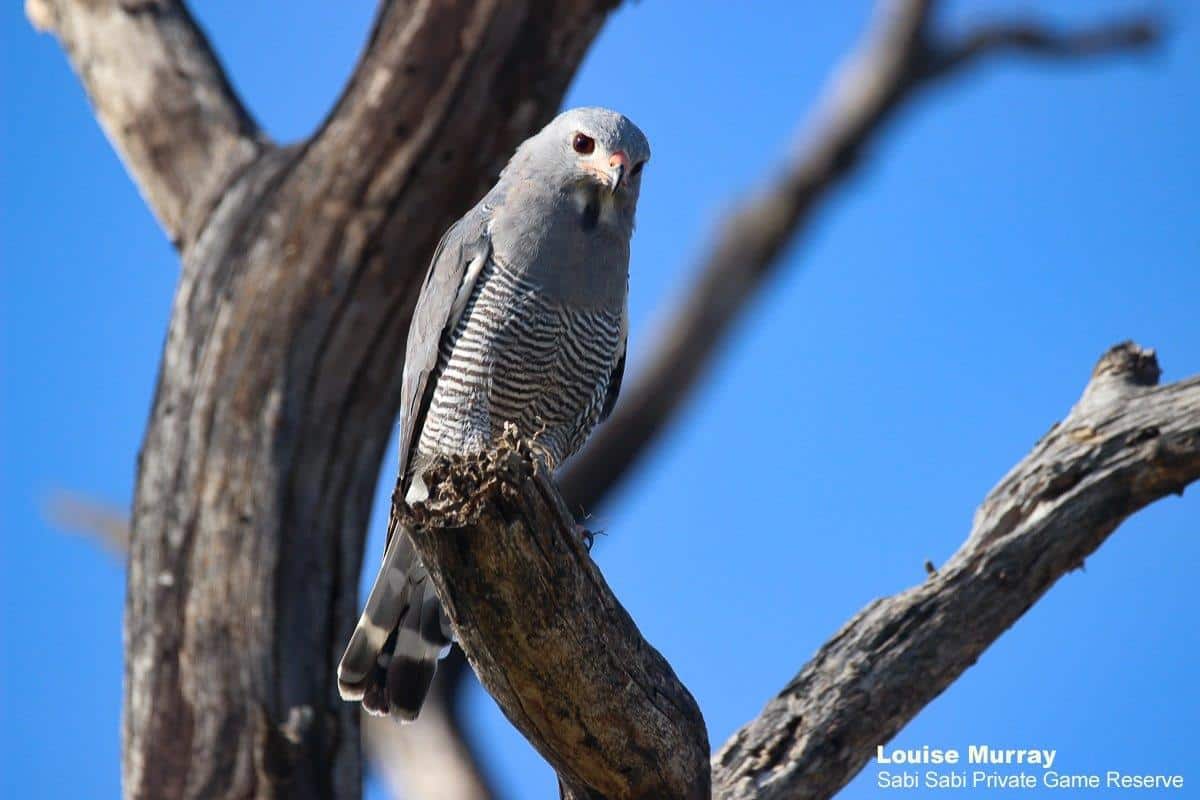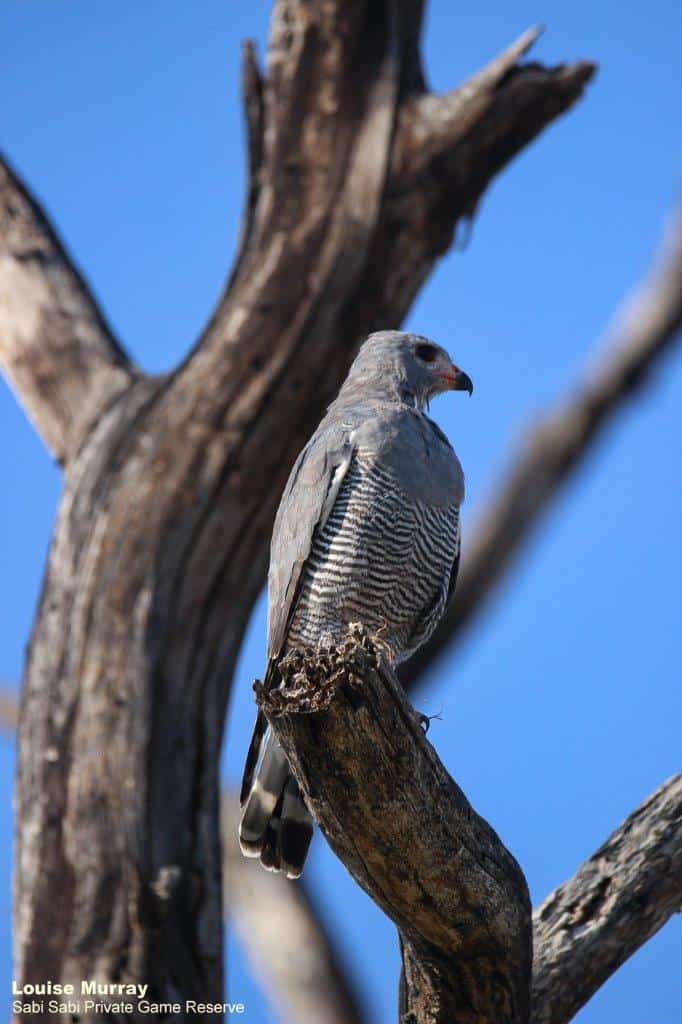 A Grey Foam Nest Frog enjoyed a buffet lunch close to Selati Camp.
A herd of elephants moved around from Marula tree to Marula tree; sometimes almost bullying one another into getting to the fruit first!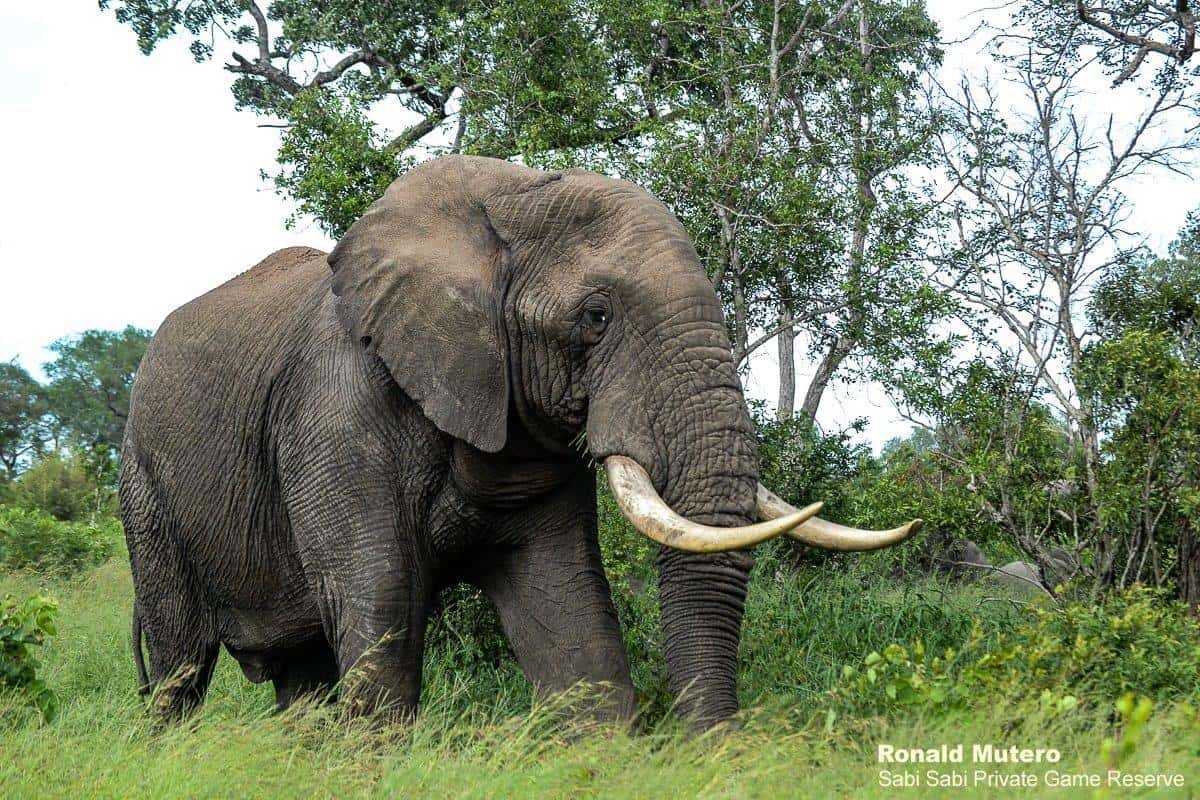 Until next time…
Blog by Wendy Claase
Images by Ally Ross, Brett Heasman, Graeme Stewart, Greg Heasman, Jomaré Piek, Louise Murray, Marco Vietti, Ronald Mutero, Stefan Schoeman, Stefan Schoeman Jnr and Tyron van der Walt
Videos by Ashleigh Heasman, Brett Heasman, Greg Heasman, Louise Murray and Tyron van der Walt