With giraffe being such tall animals it's not easy to get a good photo of them. Close ups of a giraffe's head tells a good story, showing off their long eyelashes and fluffy horns.
Here I had to use my long lens to get a close up photo. Then I needed to make sure that the background was nice and clean so that the head would stand out in the photo.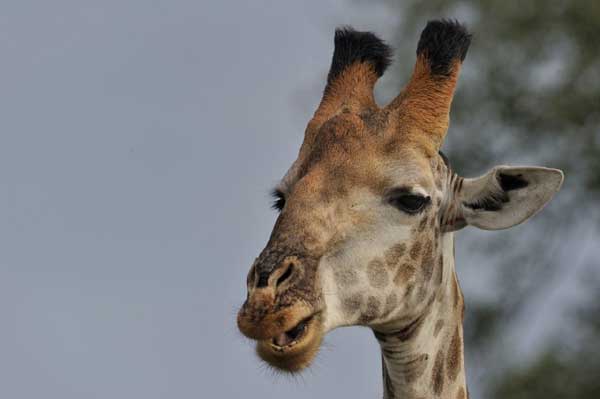 Using aperture priority and an f stop of F 8 I was sure to have all of the head in focus. I underexposed the photo by one third even though I was shooting against the sky. I wanted to make sure that the shadowed areas of the face still had detail in them. I knew that I would need to correct the exposure of the sky at a later stage during processing. The photo was taken at 1/1600 of a second at an ISO of 1000.
Happy snapping,
Rod Wyndham