The more time that I spend taking photos the more I look for new ways to use the light and more importantly new ways to place the animal in its environment. A subject that is placed in its natural surrounds tells a far better story than a posed portrait. I guess when you have spent as much time as I have in the bush you want to start telling stories with your photos and not just have perfect pictures.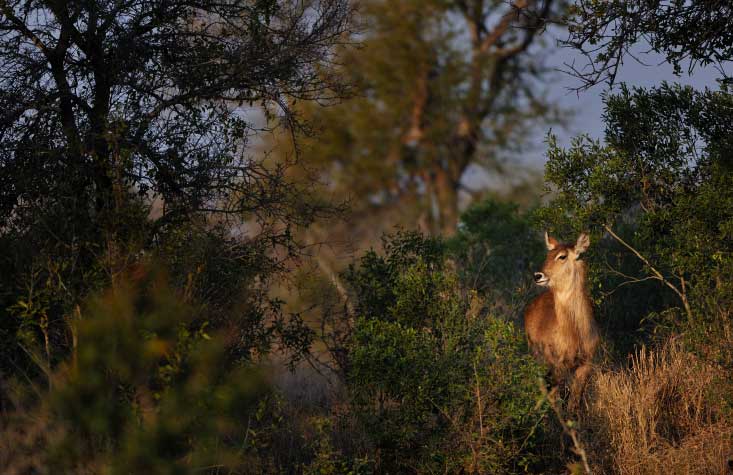 On this particular afternoon I took my daughter for a game drive. At the outset I had no intention of looking for any of the big cats; I just wanted to spend quality time with my daughter and get out into the fresh air. We soon found a group of waterbuck moving through pretty thick bush. One of the animals stood in a pool of beautiful light.
I framed the waterbuck with my 70-200mm lens and underexposed the scene by a full -1 stop. I wanted to make sure that I exposed correctly for the bright light on his body. The result was that everything else in the photo went very dark and the waterbuck was really well framed. I love this picture, especially the dark blue sky in the background.
Happy snapping
Rod Wyndham