Impala………… so many people lose interest in these truly beautiful antelope shortly after seeing the first one. Why – because there are just so many of them. But gain a little knowledge and you will find out that they are not only an essential food source to many of the large cats that we so enjoy seeing, but that they are also tough , resistant to drought…. and perfect.
When the young impala are born around November each year, the bush comes alive with them. Their all being born within days of each other gives one the opportunity to watch large groups of youngsters playing and getting up to all kinds of mischief.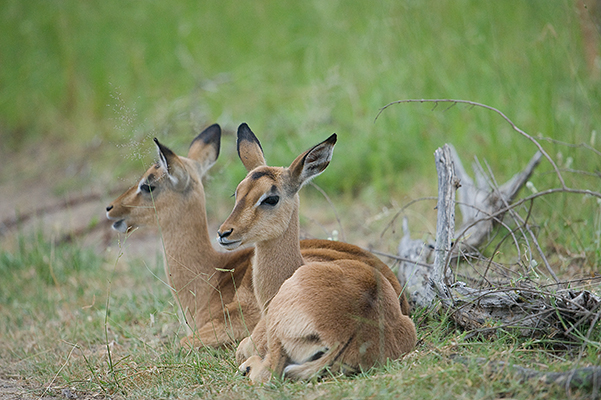 In this shot it was cold, wet and windy, and for the first time I saw these baby impala just huddled up and resting. The soft waving grass and the clean background gave me something to work with. I made sure that my focus sensor was on the front animal's eye and used a shallow depth of field to blur the second animal. With this giving me a feeling of depth I took a picture. My settings here were 1/250, F4.5 and an ISO of 2500 because of the low light conditions.
Happy snapping,
Rod Wyndham