Whatever the season, sunset in Africa is always something special: in winter the smoke in the air and the clear skies gives one that huge fireball of sun and surrounding red glow, and in summer the afternoon storms fill the sky with a melange of colours and textures. No two sunsets are ever alike.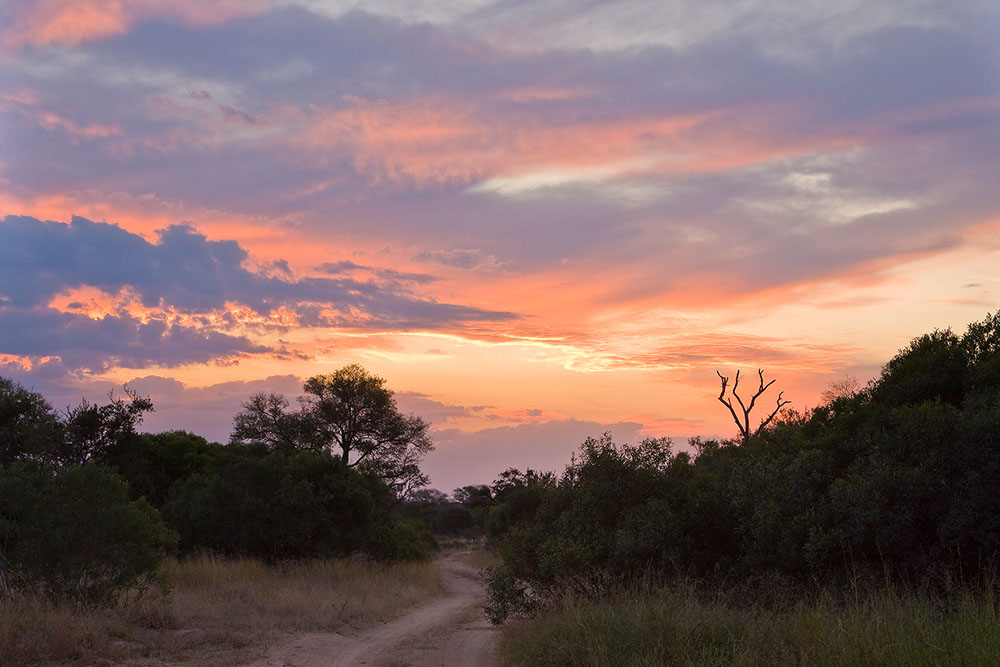 You often will not know until the last minute how the sunset will turn out, but by looking carefully at the clouds you will get a pretty good idea whether you are in for a showcase sunset or not. High wispy clouds are normally what you are looking for, however this shot was at the tail end of a large storm which gave it a very dramatic effect. Try to plan your scene; a place where you have an open sky but you also have something of interest, like the road I have in this photo, to frame the shot or lead you into the shot.
Wide angle lenses are normally better for landscapes and for this type of shot I always put the camera on a tripod for stability. Settings here: I used a 42mm lens at 1/30th of a second; F8 gave me maximum depth of field, and by over exposing by 1/3 with an ISO of 640 I made sure the road led me into the middle of the scene and fired off a few shots.
Happy snapping,
Rod Wyndham