We can all learn something from watching children on safari. Their awe at seeing an animal for the first time, excitement at spotting something before anyone else or joy at correctly identifying an animal track reminds us how wonderful the African bush actually is. To them spotting a small bird eating an insect is as enthralling as watching lions on a kill or leopards stalking.
Each new experience is a revelation and their innocent outlook joyous to witness. Early summer is a most exciting time for children to be on safari – the bush is teeming with newborn animals eliciting wonder and elation in the younger game viewers. Squeals of excitement and 'aaaah cute' comments abound. Lambing season is in full swing and a new cycle of life has begun.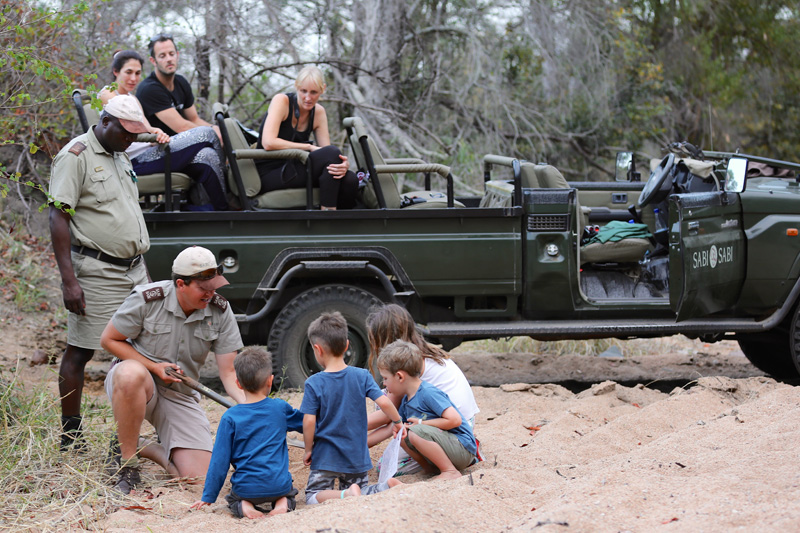 At Sabi Sabi, children are embraced and welcomed – the aim is to create lifelong lovers of the bushveld and all its inhabitants. The commitment goes beyond merely allowing children on game drives and giving them a check list. It extends to having guides who know exactly when to take refreshment breaks on safari, executive chefs who prepare child-friendly meals, spa therapists who specialise in children's treatments and a world class edutainment facility, the EleFun Centre at Bush Lodge.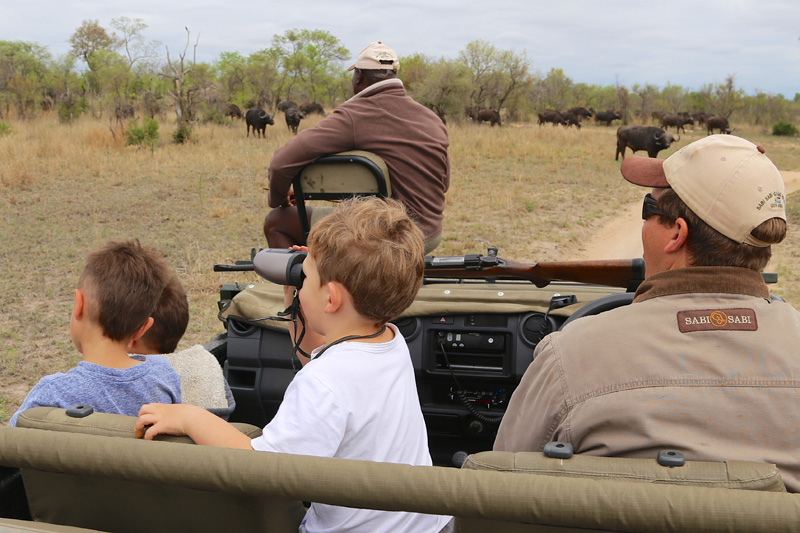 Here children have fun, learn about the environment, make friends and create special memories. Everything at the EleFun Centre is centred around teaching children about their world and how their behaviour impacts on it now and in the future. Serious messages about conservation, saving water, recycling, poaching, pollution and much more are conveyed through age-appropriate activities, stories and artworks. Toys are made from recycled materials and youngsters make their own creations with a variety of supplies collected on site – their own lesson in recycling.
A new activity book at the centre is filled with stories, puzzles, step-by-step toy making instructions, a check list for animals and birds and other activities. Designed to keep children of all ages engaged and happy, the book also has loads of information about the many animals and birds that call the reserve home.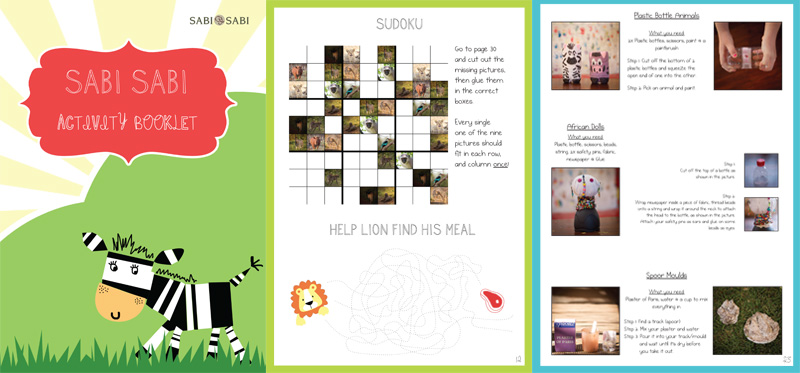 Local children from nearby villages are also part of the Sabi Sabi story. Guides visit schools and teach children about the long term effects of poaching, hand out posters and encourage them to join the fight against the scourge of rhino poaching. They all leave enriched by the experience and ready to take on the anti-poaching challenge.
There is something magical about watching children discover the bush. Teaching them to love and respect their environment today creates caretakers for tomorrow.