Renowned for luxury experiences, Sabi Sabi offers relaxing, restoring and rejuvenating activities for those in search of a higher quality life. Wellness is so much more than the absence of illness. It is a deliberate effort to making choices that lead to a healthy and fulfilling existence. An active process of change and growth, wellness elevates us to optimally function in the world.
A break to the bushveld is about much more than just encountering the Big 5 of the animal kingdom, it is also the opportunity to strike a healthy balance of body, mind and soul, while surrounded by tranquillity. Animals in the wild are constantly searching and hunting for food, expending high levels of energy traversing across great distances or through short bursts of speed while chasing prey. They eat organic food and drink from natural dams and springs, and even incorporate a 'spa visit' in their grooming rituals and mud wallowing. There is much to learn from them in optimising our own well-being.
Powerful health benefits correlated to as little as 30 minutes physical activity a day are enough to quit sedentary habits, even while on safari. Boutique exercise centres at Earth Lodge and Bush Lodge (opened late in 2018) offer a workout space that is safe and air conditioned. Kitted out with a range of cardio and resistance equipment while still capturing the beautiful views out towards the bush, the gyms are ideal for daily exercise regimes.
Natural elements, a sense of peace, space and timeless beauty combine effortlessly with Amani Spa's holistic body, skin and beauty rituals. Discreetly situated at Earth Lodge and Bush Lodge, the spas are the perfect place to rest and revel in an experience that is pampering and memorable, relaxing and indulgent. A Zen garden at Earth Lodge Amani spa serves as an aid to meditation and practicing the art of mindfulness.
Mornings at the lodges can be spent grounded in nature on an environmental awareness walking safari where you are part of a small group that sets out on foot after breakfast. The walk is an opportunity to feel closer to the African bushveld and burn off unwanted calories that might have accumulated throughout the course of your Sabi Sabi stay, as a result of delectable dining experiences.
Nourishing meals are prepared by the chefs at all four our five-star lodges. Freshly made smoothies and fruit and vegetable juices, all containing organic and superfood ingredients, set the start of each day. At Earth Lodge, unique Kombucha shots infused with lavender, star anise and cinnamon are served as a palate cleanser before the most important meal of the day – breakfast. All meals at Sabi Sabi are prepared from the freshest ingredients while keeping various dietary requirements of our guests in mind.
Sabi Sabi not only offers life changing experiences – memorable and world-class – but also provides a health-centric platform to shed stress and ultimately rejuvenate mind, body and soul in a breath-taking natural environment.
A wellness-orientated mindset means that excuses of time constraints, demanding careers and schedules are pushed aside as a healthy lifestyle is rooted in the Sabi Sabi culture. Stefan Schoeman – our General Manager Lodges – has for 8 years been a regular contestant in endurance events. His ultimate goal has always been to run the Comrades Marathon – one of the toughest races in the world, which tests your mental and physical strength. Finding a balance between work and training, he utilises the staff gym facility and the great outdoors (outside of the reserve where he is protected from wild animals) as his training ground. Stefan starts his training days at 3h30 in the morning when he runs 5 times a week in preparation for "The Ultimate Human Race" on 9 June this year. We are all extremely proud and supportive of him in undertaking this mammoth challenge, which attests to his own personal philosophy…."Don't Limit Your Challenges….Challenge Your Limits".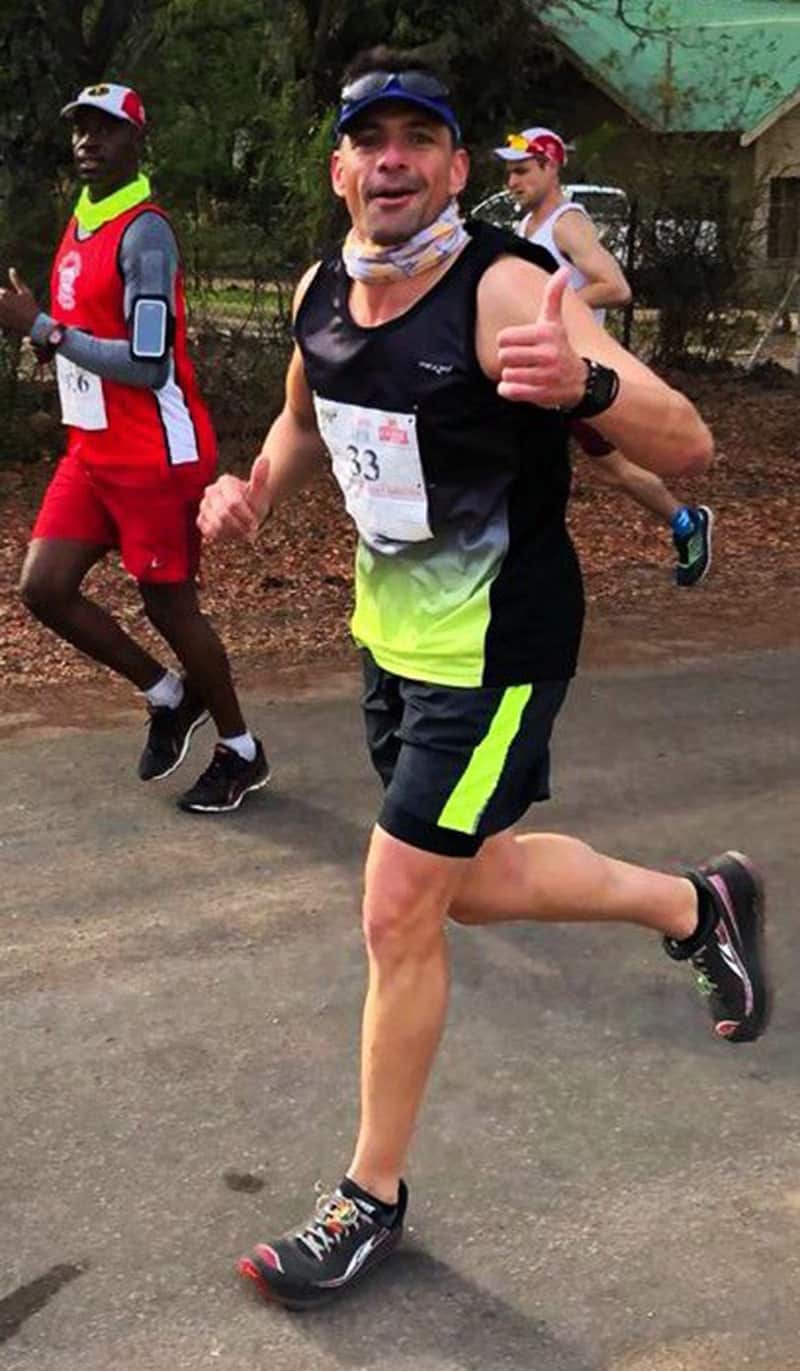 While spending time at Sabi Sabi, your wellness routine can continue as normal. And if you haven't established a wellness routine yet, you might just find it amidst the life-affirming bushveld.