The saying goes, it never rains but it pours! This has never been more evident than with the arrival, a few weeks ago, of torrential downpours – welcome drenchings of lifesaving water which immediately brought an end to the extremely dry conditions which has had the bushveld in its grip for months. Some areas of the reserve had an astonishing 200mm of rainfall in 2 hours.
Every being, animal and blade of grass rejoiced. Animals pranced in the rain delighting in the drops soaking through their fur. The ground became quickly saturated and within days the dry and thirsty land transformed into a plush carpet of green. It is astonishing the speed with which the landscape recovers.
Sprouts, leaves, grass and shrubs in endless shades and hues of emerald offer both grazers and browsers much needed nutrition and hydration. Buffalo, hippo and antelope that were particularly affected by the recent dry season now take advantage of the excess moisture found in the foliage. An increase in the population of healthy herbivores has attracted more predators, resulting in guests witnessing more active and prolonged predator sightings – with the Southern Pride of lions seen killing two large buffalo in under 4 minutes on the reserve.  The bushy undergrowth allows leopards to stalk undetected toward their prey while simultaneously providing cover to smaller antelope and birds.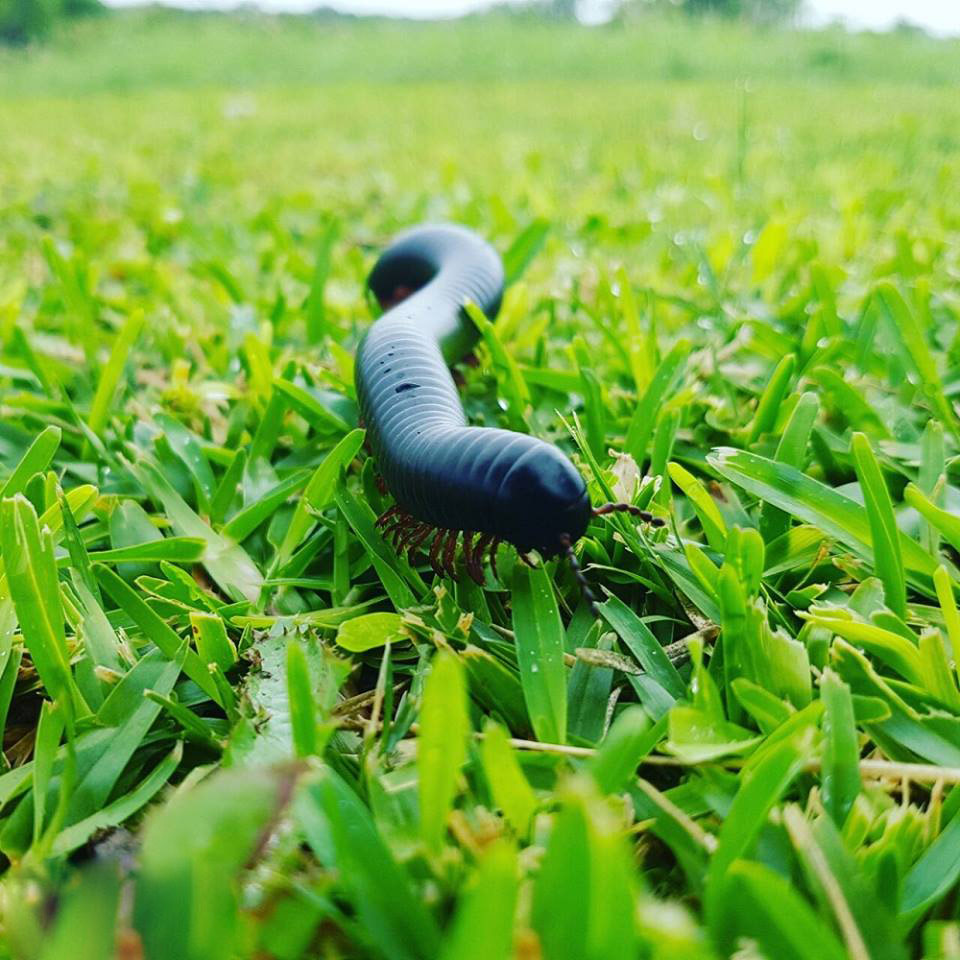 The bush is abuzz with a cacophony of sound and movement as insects and butterflies emerge and hatch, and are drawn to the new flowers and buds. As part of the cycle of life, they too are followed by the creatures which eat them – lizards, amphibians, rodents – and then come the predacious bird and raptor species.  Such are the sights in a beautifully balanced ecosystem.
As always, we watch in amazement as the birth of young coincide with the start of the rains. Lambs, calves, infants, foals and cubs look healthy and cared for, flourishing in this fresh supply of water and food.
Interspersed between the green are wildflowers in hues of pink, orange, purple and white, adding picturesque splashes of colour. These flowers are not just lovely to look at, some are sources of moisture.  For example, the Wandering Jew (from the family Commelinaceae) is a three-petalled lilac flower that extrudes drops of fresh, sweet water when squeezed and is attractive to bees, butterflies and birds.
Throughout the reserve, water pans have filled up and puddles and pools appear all over – offering increased habitat and forage space for semi-aquatic animals such as terrapins which are dependent on water for their hatchlings. On safari, the rangers are very careful to avoid driving through big puddles just in case of submerged terrapins.
Watching elephants delight in quenching their thirst and taking refreshing baths is always a treat, as is seeing timid antelope making their cautious approach – in sharp contrast to the baboons which come barrelling joyfully to water. All four of Sabi Sabi's lodges overlook water sources; Earth Lodge has a view of a dam in which a hippo often takes up residence, Selati Camp guests can enjoy the Msuthlu riverbed and pan beyond, Bush Lodge has a well-used water hole and Little Bush Camp is strung out right on the banks of a riverbed – giving all guests the opportunity of relaxing and watching the antics of thirsty animals!
While out on safari at this time of year, a rain shower or two is to be expected. Waterproof ponchos keep guests dry and warm on the open vehicles. Our rangers avoid any off-road driving in sensitive areas to reduce damage to the moist earth and roots of protected plant species. Instead, attention is focused on animals walking along the sand roads. They too prefer walking on dry ground, so the possibilities of sightings are not at all impacted.
Being out in the bush and witnessing nature celebrating water and life, brings refreshment to the soul. Guests leave feeling regenerated having spent time breathing sweet, clean air. Water is a treasured gift that is appreciated by animals, plants and humans alike at Sabi Sabi.