Our way of staying in touch, following the news, sending and receiving information is changing daily, as new Apps – faster and more powerful than the ones before –emerge onto the marketplace. Sabi Sabi is keeping up with the latest trends, making it easier for our thousands of followers to get up to date news and stories from the bushveld. Fortnightly online newsletters, Facebook, Instagram, Twitter, Google+, YouTube and Pinterest – you will find our stories and blogs everywhere.
The pool of prolific bloggers, talented photographers and storytellers who are behind the gripping wildlife stories are Sabi Sabi's wonderful rangers. So enthusiastic are they about the reserve and its daily happenings that in their limited spare time they love the opportunity of bringing the bush alive for enthusiasts. Within hours of any unusual or exciting animal or bird sighting, followers from across the globe can view the news on Facebook, Twitter or Instagram. Even guests get involved, posting their photographs and videos alongside those of our rangers on the various social media platforms.
The Sabi Sabi website which is viewable on computers, tablets or mobile phones, gives a detailed in-depth look at the reserve and its four stunning 5-star lodges with their luxury accommodation.  There are fabulous photo galleries and descriptions of all the new refurbishments which have taken place over the last year.
Once downloaded, the latest version of the Sabi Sabi App can be used off-line (available for iOS and Android users free of charge). The app is compact, easy to navigate with touch screen capability.   There is a wide range of information available, including animal and bird facts (translated into various languages), activities on the reserve as well as images on each lodge.   Download the updated Sabi Sabi App here:  Apple Store / Google Playstore
Translating a Sabi Sabi visit into a lifelong memory is as simple as a click through to the 'Photobook' link on the website. Magnificent photographs have been selected to give a beautiful snapshot of the Sabi Sabi experience, and guests upload their own photographs to personalise their unique photobook. Electronic books are created at no cost and gorgeous hard copy books can be ordered through the same link, and can be shipped world-wide at a nominal fee.  A truly beautiful reminder of an unforgettable safari experience.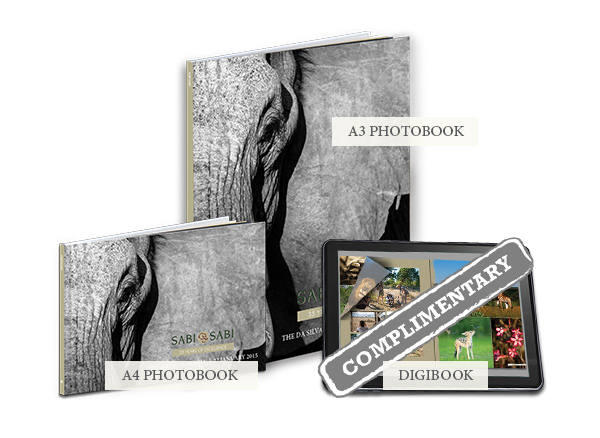 So become a Sabi Sabi insider: download, log in, sign up to join us and stay in touch.
This week we introduce you to Lindiwe Mkansi –  who is a waitress at Selati Camp.  Lindiwe has been part of our family for many years and portrays a grace and charm that is evident in everything she does for her guests.