#SouthAfricaisTravelReady! Sabi Sabi Private Game Reserve reopened its doors a year ago this week and we are extremely thankful to all who have supported us since then. Great to see familiar faces from our loyal and supportive South African Resident market as well as returning international guests who started travelling again in 2021. Through all this we have managed to maintain our staff and their valuable skills, in doing so support our community and continue all conservation efforts.
We thank you!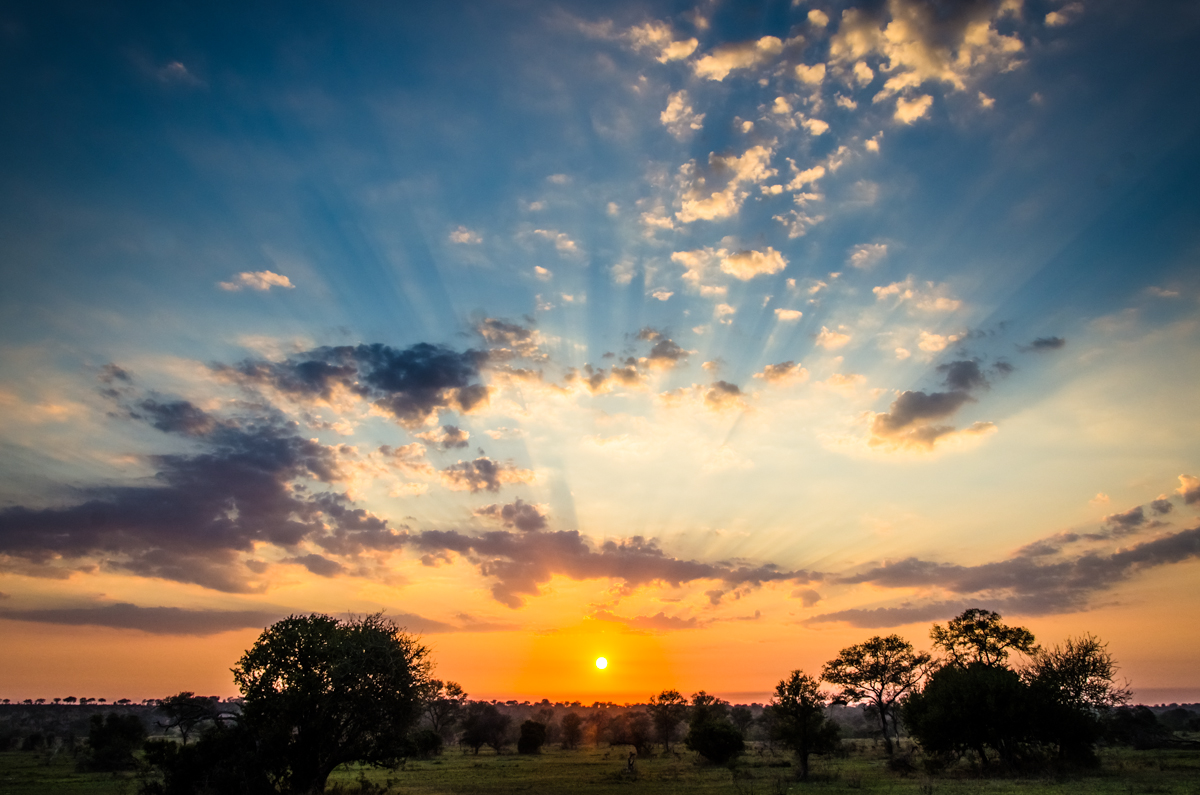 Over the past 12 months, Sabi Sabi has ensured that all COVID-19 protocols are in place, so that guests will feel comfortable and safe while still being able to enjoy our exclusive safari experience, and our famous wide-open spaces. Operations have been adjusted accordingly, but without compromising our renowned experience in any way.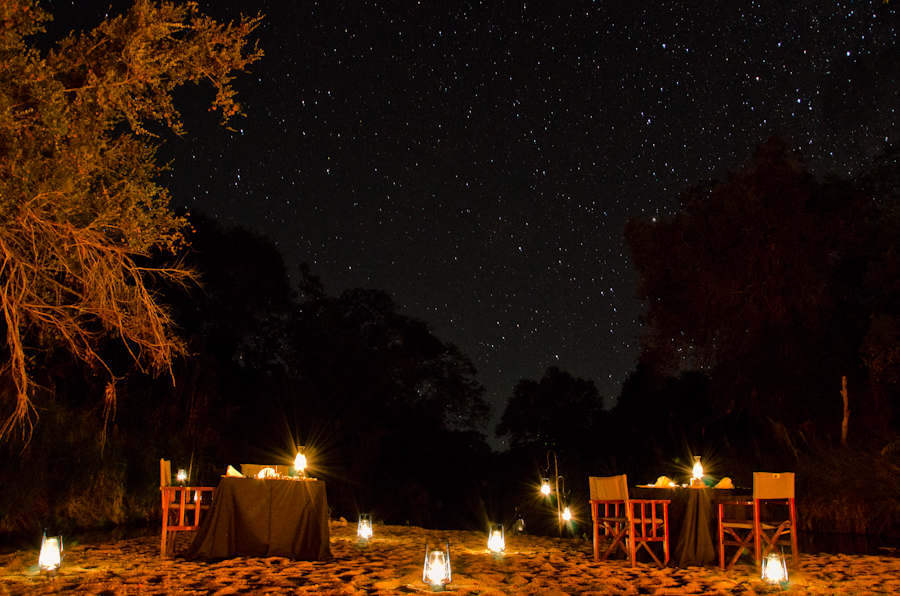 We also ensured that the heartbeat of our family – our team – were all fully compliant, with protocols being enforced to protect both their wellbeing and that of our guests. As a result, Sabi Sabi received the "Travel Safe / Eat Safe" certification, which we proudly uphold in conjunction with the Tourism Business Council of South Africa (TBCSA) and the World Travel & Tourism Council (WTTC), while supporting and reinforcing the message of the South Africa is Travel Ready campaign.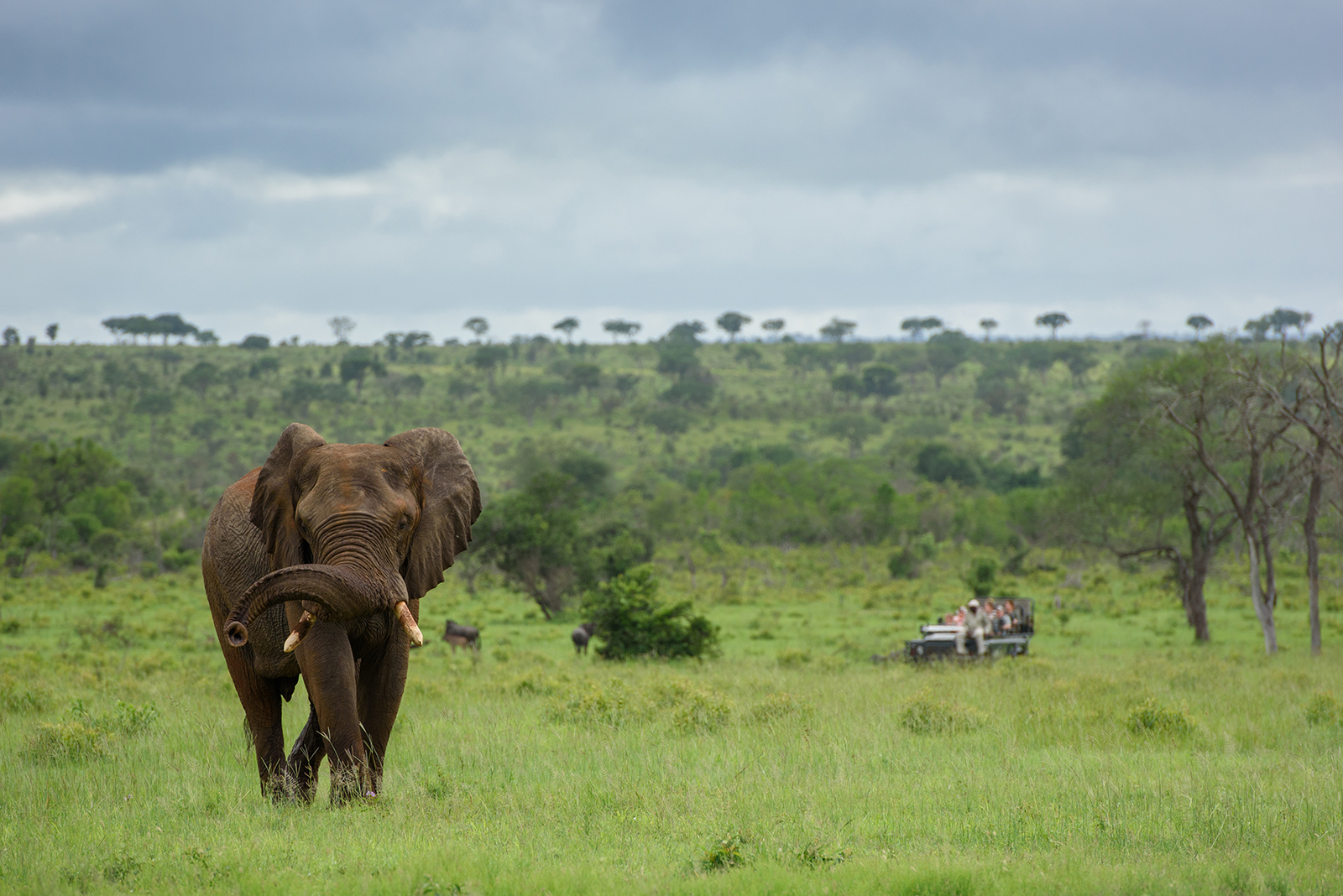 #Jab4Tourism
More recently, with the launch of the extensive nationwide vaccine drive, our team has shown immense enthusiasm for the vaccination process, further enhancing not only their own health and safety, but that of the family, friends, colleagues and guests they come into contact with.

Since the tiered age system for vaccination was announced, all eligible staff within the 60+ and 50+ age groups were assisted to nearby clinics to receive their vaccines. This coincided perfectly with the next eligible age grouping opening for the 35 to 49-year-olds. We were moved by the response and enthusiasm by all and such we took the decision to close Bush Lodge for a day and arranged transport for all our staff, as far as possible, to local clinics. Some members of our team who were on leave at the time jumped in their vehicles and met their colleagues at the clinic in order to be vaccinated, too. The excitement was amazing to experience and observe.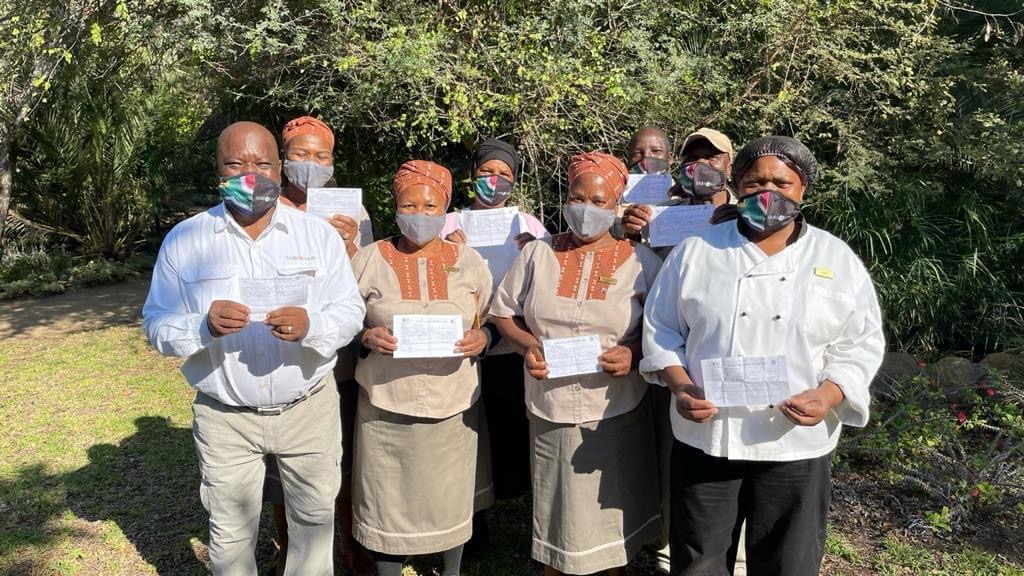 This exercise was repeated until all eligible staff had received their first dose of vaccines and could proudly return to work displaying their vaccination cards. All were in great spirits upon their return, briefly removing their masks to show off their huge grins, and this resoundingly positive response made us extremely proud to have a team that are so invested in getting our industry back on track.
Looking Ahead
In the week of the 30th of August to 4th September, Sabi Sabi will be receiving additional vaccines that will enable us, as a company, to administer second dose vaccines on site to all eligible staff, as well as partner with neighbouring lodges for a vaccine run for those aged 18 to 34. This means that by mid-September, we will have 90% of our team fully vaccinated.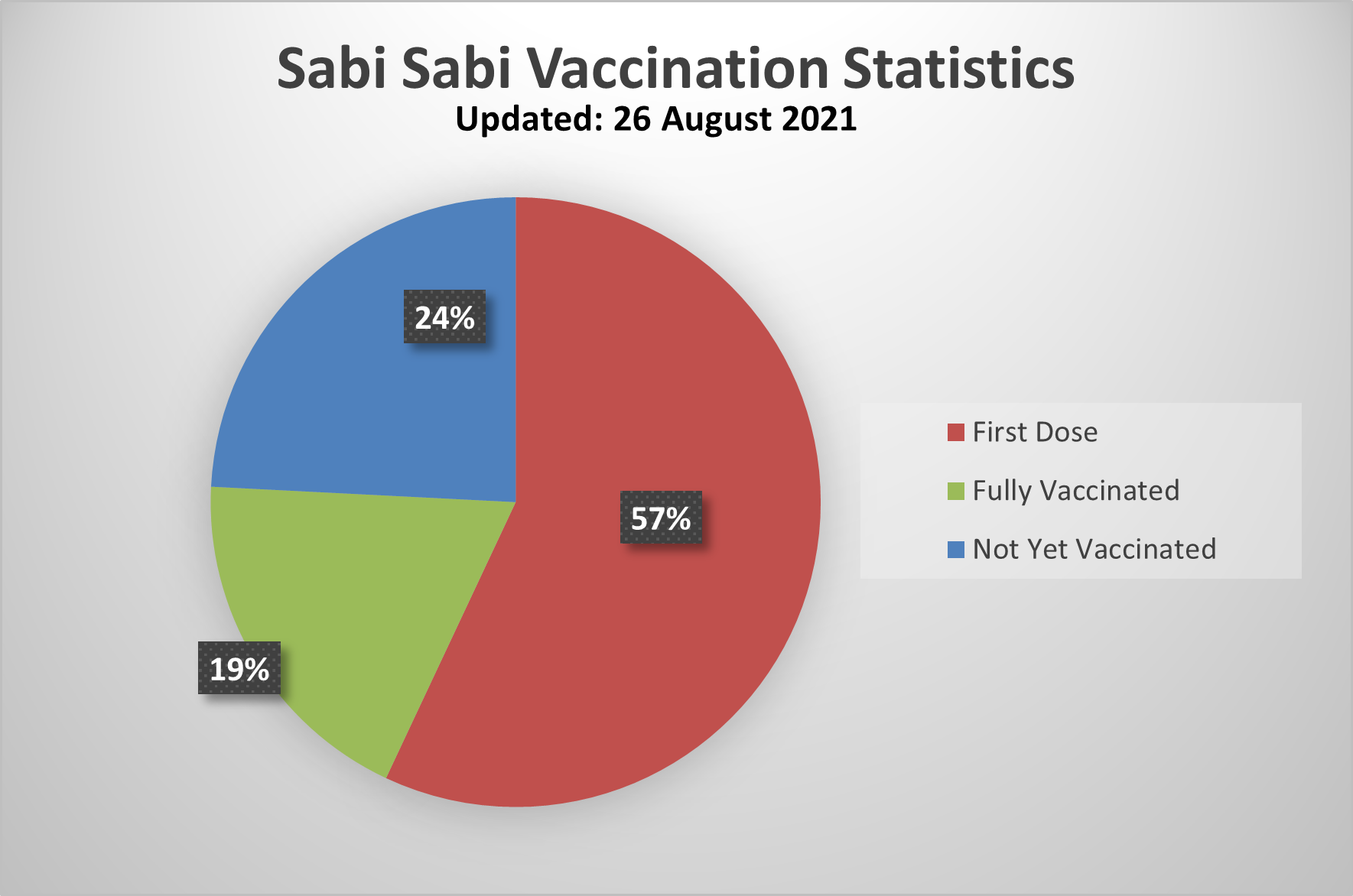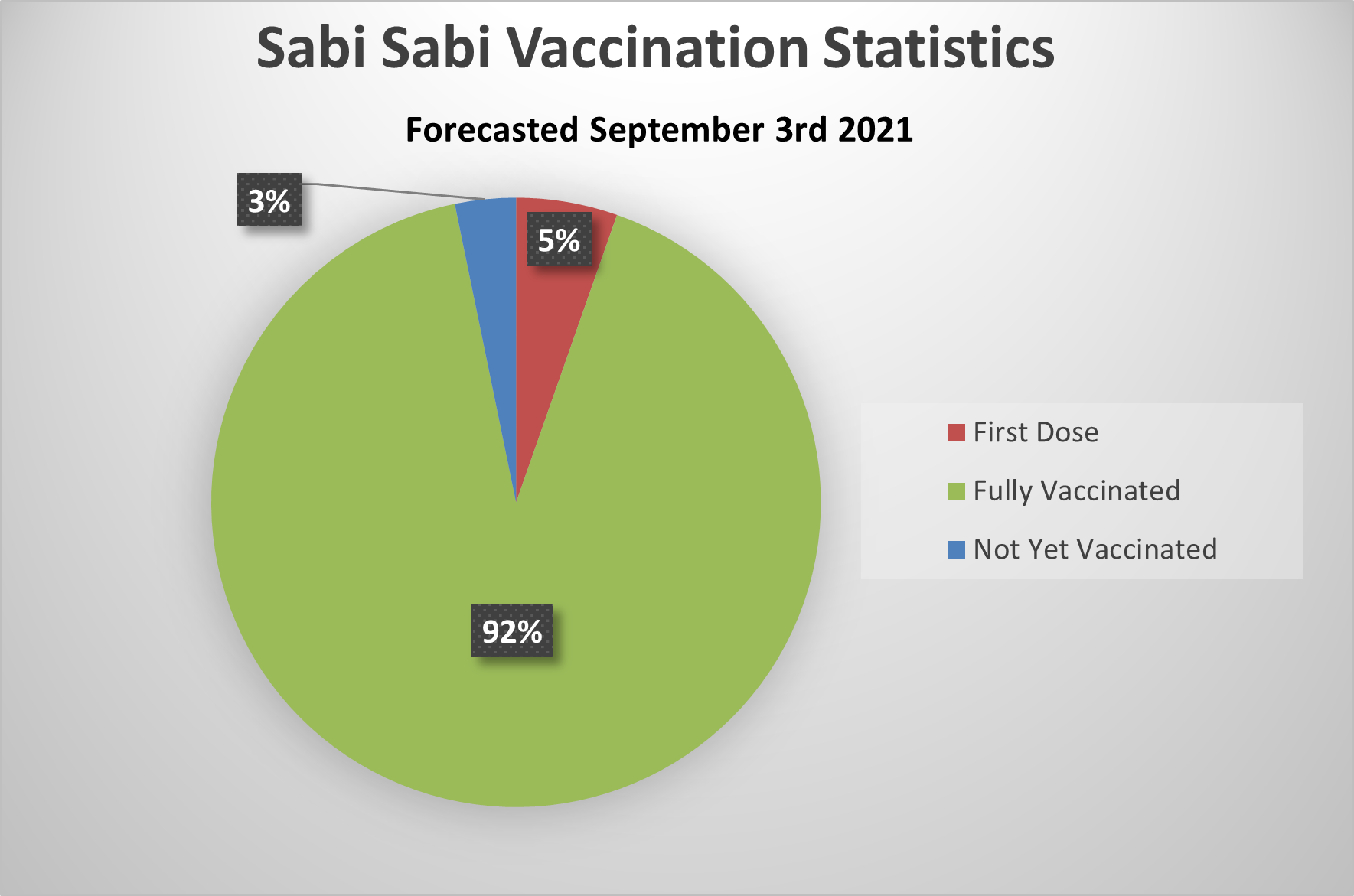 The commitment of our team once again reinforces the 'family culture' that is embraced by all of us at Sabi Sabi. It's a can-do attitude that we are all in this together, and thus we believe that encouraging colleagues to be vaccinated, and ensuring that medical information is provided to all, will ultimately result in everyone doing their part for the greater good of Sabi Sabi and South Africa. We are excited about the path ahead and can proudly say that within the next 3 weeks, Sabi Sabi Private Game Reserve will be a vaccinated family ready to welcome you all back safely to our home in the bush.