News update: 11th August
If you can't actually be at Sabi Sabi watching the constant activity in the bushveld, the next best thing is to get a regular update of the exciting happenings and wonderful animal sightings that make up daily life at Sabi Sabi.
Magdel Vorster, a qualified ranger, returned to the Sabi Sabi fold earlier this year after some time away travelling. Besides having a huge amount of safari experience, Magdel is a keen photographer with her eyes and ears close to the ground. She loves the stories that unfold on a daily basis and enjoys researching interesting facts and folklore about the bush within our area. She has successfully created content that has always been the buzz within the bush and now made it accessible for all to follow. Sabi Sabi has set up platforms on the major social media channels to ensure that the amazing wildlife viewed by our guests on safari is shared across the globe.

Every morning and evening, the Sabi Sabi rangers return from their game drives with stories, photos and videos, which Magdel converts to Tweets, posts and / or video – and the number of followers just keeps growing and growing. The people who "like" the Sabi Sabi posts and are opting in to the stories, have extended way beyond our guests. Followers now include an ever-growing community of aspiring travellers, photographers and nature lovers who eagerly await updates on the lion prides, territorial leopards, cheetahs and wild dogs that traverse the Sabi Sabi Reserve, as well as the interesting smaller creatures of the bushveld.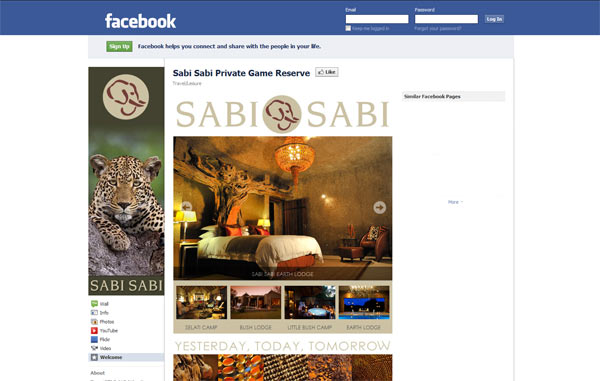 Links to follow these platforms, as well as a subscription to our newsletter, are on the Sabi Sabi website. The fortnightly newsletter is filled with a myriad of interesting subjects; wild facts and videos, photography tips and rangers' stories. There are even stories and articles submitted – and accepted with pleasure – from Sabi Sabi guests.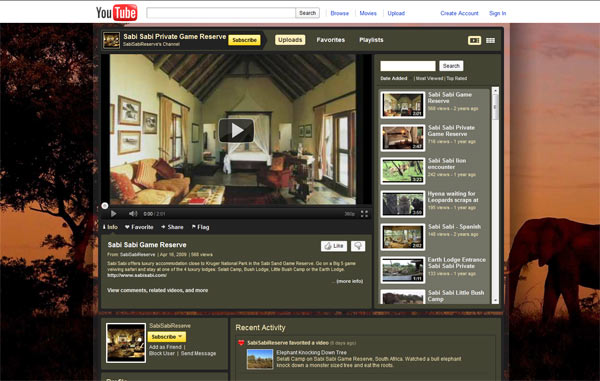 The social media sites have become very interactive, with answers and comments from a wide variety of followers. Sabi Sabi draws from many years of safari expertise to comment on sightings or interpret them for viewers. Our knowledge of the bush allows us to post stories on a wide range of subjects, of both the big game which roams this remarkable part of Africa as well as the less common and equally fascinating smaller inhabitants. Just last month Magdel was an interested bystander (with camera in hand) in the spectacle of a wasp paralysing a caterpillar in order to lay her eggs in its flesh, before hauling her victim off to a hole and burying it out of sight of any predators. Click here to view this remarkable sequence of events and follow us on Twitter, Facebook andYouTube for more awesome bush encounters.