News update: 9th February
Sabi Sabi, with its magnificent bush setting and diversity of wildlife is an ideal place to capture stunning, up close photographs. A six-month long, Nikon-sponsored photography and videography competition for the Sabi Sabi rangers has produced magnificent photographs and videos of day-to-day life on the Private Reserve. Entrants were given the use of Nikon P500 cameras to capture their special photographs or videos before submitting them anonymously.
Although many of our rangers are keen and skilled photographers, there were some who had never before tried their hand at photography. What an opportunity! This competition motivated the experienced and novices alike to hone their skills and learn more about how to take fantastic wildlife pictures. Nikon specifically chose the compact P500 as it is an easy camera to operate in the field, and, as evidenced by the competition entries, is capable of capturing excellent images.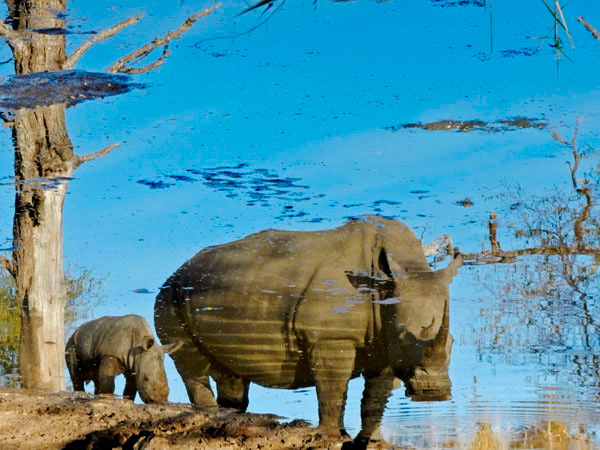 Winner of the photographic division, with a beautiful portrayal of a rhino and its reflection, was Jaap van Dijk. Richard de Gouveia took top honours in the video category with his beautifully filmed dung beetle. When the judges realised that the runner-up in both categories was novice photographer Jabu Mathe, they decided to award him an additional prize as Best Newcomer. All three rangers received a P500 camera.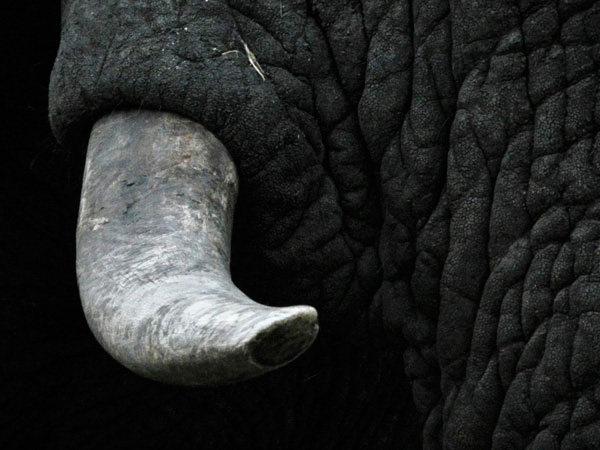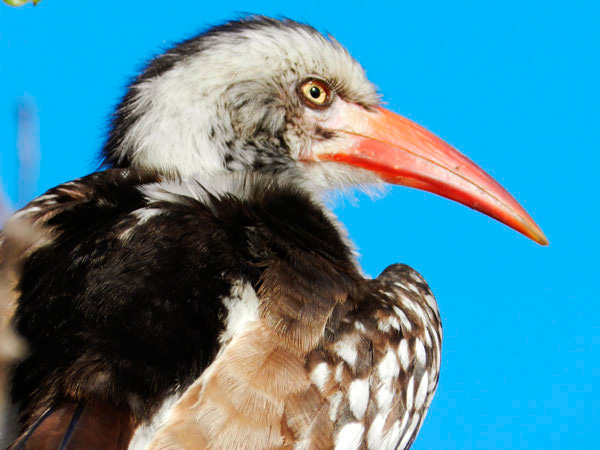 Sabi Sabi and Nikon will shortly be launching a second competition. This time rangers will be given access to the digital compact Nikon AW100, its first all-weather camera. The new competition will run for three months, with the focus being on walking safaris. This will offer a different perspective of the bushveld experience, being on foot in the middle of the African wilderness, with the chance of more close up photos and the possibility of really interesting spur-of-the-moment images.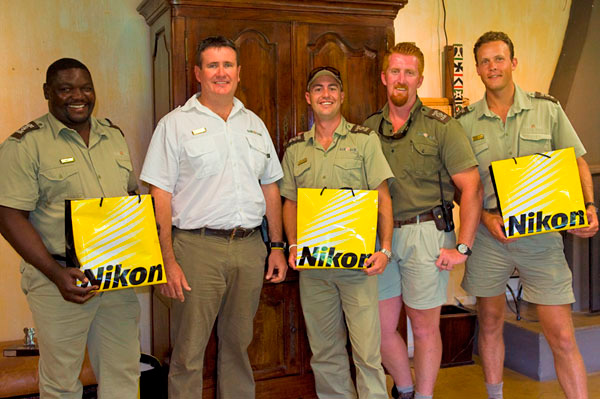 Fltr: Jabu Mathe, Rod Wyndham – Sabi Sabi MD, Richard de Gouveia, Wim Vorster – Sabi Sabi Safari Manager, Jaap van Dijk
For more stunning wildlife and other images click here for the Sabi Sabi gallery.