News update: 23rdh January
The rich history that surrounds Sabi Sabi is never more evident than at Selati Camp. Its vintage, olde world character reverberates with memories of days gone by, when life was a little slower, a little more elegant and a lot more romantic. Styled on the exciting reef gold rush era, one of Selati's most beautiful and intimate areas is the lounge. This inviting spot is adorned with authentic railway memorabilia, relics of the 19th century Selati Line from which the lodge takes its name. Softly lit by oil lamps, furnished with deep comfortable armchairs and watched over by the warm, ever-attentive staff, this is an enticing area in which to relax and meet friends old and new.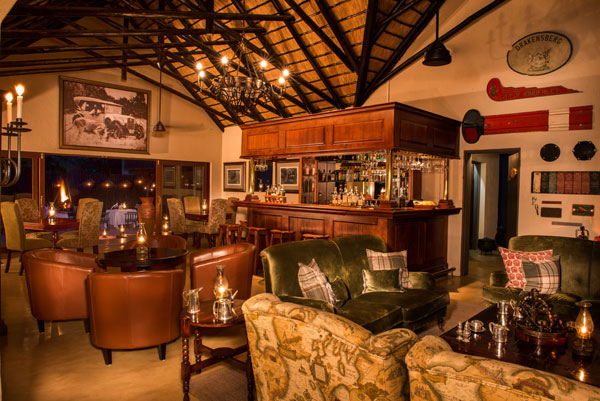 After an extensive rebuild and redesign, the recently revamped lounge revealed a completely new look. A major change has the lounge now leading directly into the intimate boma and much-loved farmhouse kitchen. New floors, rich fabrics and glorious new furnishings, combined with the extension of space, glass and entrance-ways have opened up the lounge area without compromising its historic ambience and familiar characteristics. Neutral colours in soft natural fabrics still dominate, and reflect splendidly in the gleaming floor. The sensation of being out in the African bush is enhanced by the more open design, while the feeling of warmth and hospitality is as strong as ever. Sitting in the lounge sipping a glass of wine around a roaring fire, it is easy to imagine the brave pioneers and exciting gold rush days to which Selati pays tribute.
Each mealtime at Selati Camp is a celebration of style and taste. A choice of several dining locations make the most of the bushveld backdrop. Breakfast and lunch can be enjoyed on the outdoor wooden deck alongside the Msuthlu Riverbed. Dinner is served under the stars in the intimate boma or in the famed Farmhouse Kitchen – a warm and appealing replica of the farm kitchens of old.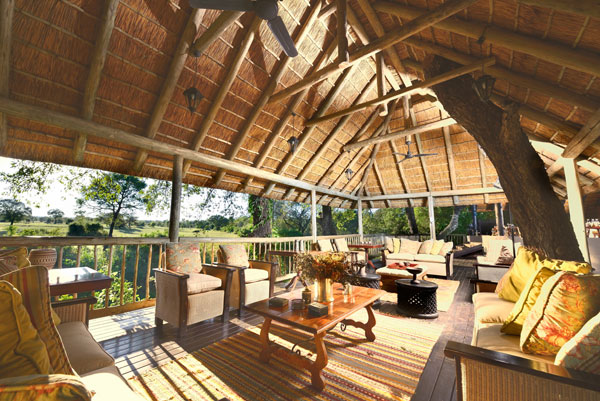 This romantic setting is ideal for special occasions and Selati Camp has long been a favourite destination for honeymooners, couples and those seeking a luxurious break. Since taking over management of the lodge, husband and wife team Brett and Ashleigh Heasman have also added their personal stamp. Selati guests are enjoying the surprise special romantic touches on evening safari, fragrant rose petals strewn on the bed or in drawn bubble baths, and the delicious homemade delicacies resting on a pillow as a goodnight treat.
And as for the world prepares for the most romantic of months, Sabi Sabi celebrates romance in style. For every new 4 night reservation confirmed for the month of February, we will treat you and your partner to a couple's spa treatment at either theBush Lodge Amani Spa or Earth Lodge Amani Spa. Amani Spa was recently voted by the readers of The Spa Traveller the Best International Spa in its category, so you will be sure to be pampered by our world class facilities.