Earth hour – update
Flickering candles, oil lamps and the roaring boma fires took on a special significance at Sabi Sabi on 27th March as the four lodges simultaneously switched off their electric lights in honour of Earth Hour 2010.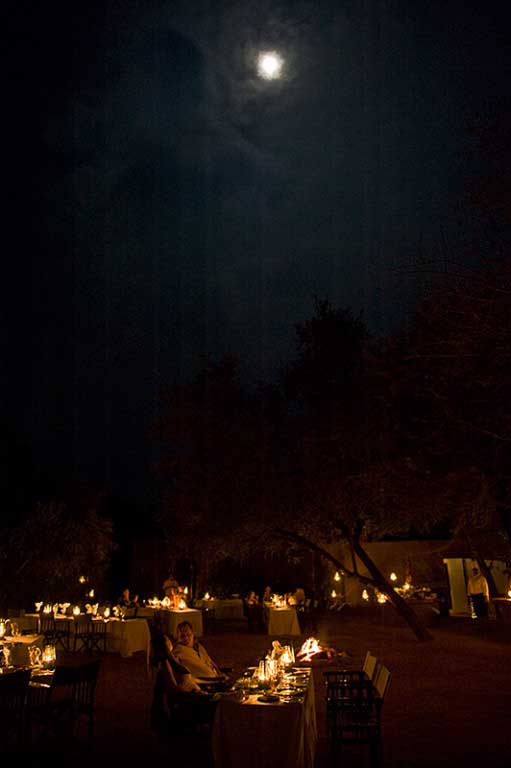 "Guests could be forgiven for not noticing that much of a difference," says Group Operations Director, Rod Wyndham. "Our evenings are always really romantic. Dinner is served in the open-air boma under the canopy of the star-studded African night sky, with softly lit lanterns casting their gentle glow and fires creating warmth. However, on this particular night we made sure that all electrical lighting was switched off between 20h30 and 21h30 in unison with the millions of people all around the world who celebrated Earth Hour. Everybody at the lodges totally supported the idea and the hour passed very quickly – complete with excellent cuisine, fine wine and no shortage of bushveld stories to be shared."
While Earth Hour is particularly important because of its high profile and global buy-in, Sabi Sabi has long embraced a philosophy that ensures minimal impact from all lodge activities. Sabi Sabi is committed to conserving and protecting the environment and continues to win numerous awards and accolades for its innovative policies.