News update: 25th June
Nestled in a bend of the Msuthlu River, shaded by indigenous riverine trees lies the smallest of Sabi Sabi's lodges, Little Bush Camp. Visitors to this glorious little lodge are treated to delightful surprises around every corner.
Step out of any of the 6 beautiful suites onto an ultra-private deck and discover your own luxurious spa bath. What a perfect spot for intimate relaxation, as you lounge, cocktail in hand, looking out over the riverbed.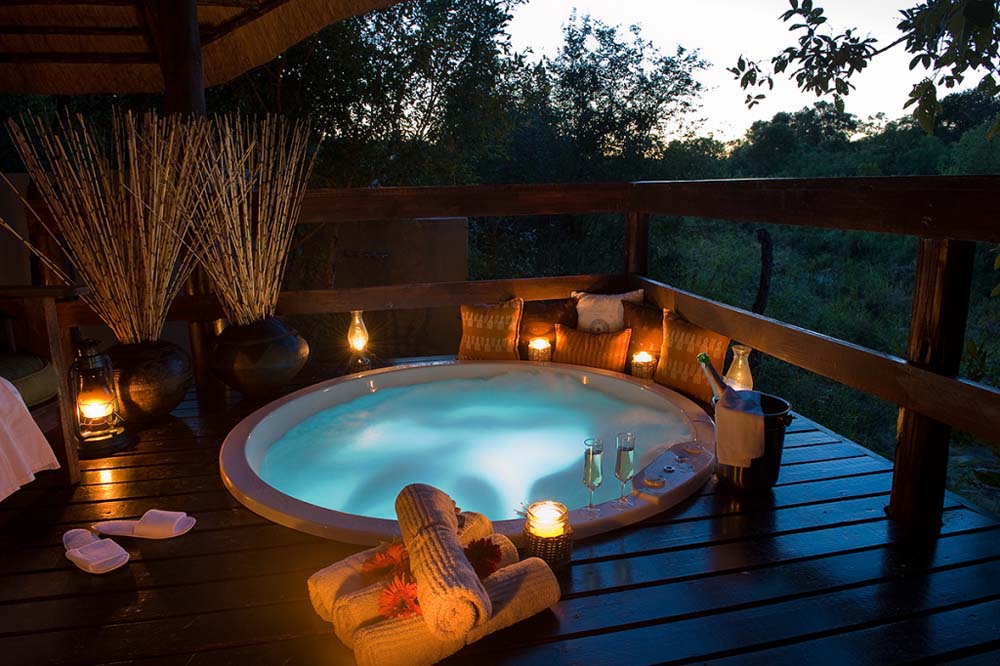 Feel like a cool swim? Cross the wooden swing bridge over the Msuthlu River and hidden behind the rocks is a sparkling pool with comfy loungers.
Little Bush Camp is the perfect setting for the mouthwatering cuisine created by the exceptional chefs, and surprising guests with unexpected location choices delights the lodge staff . There are many different dining venues within the lodge environs.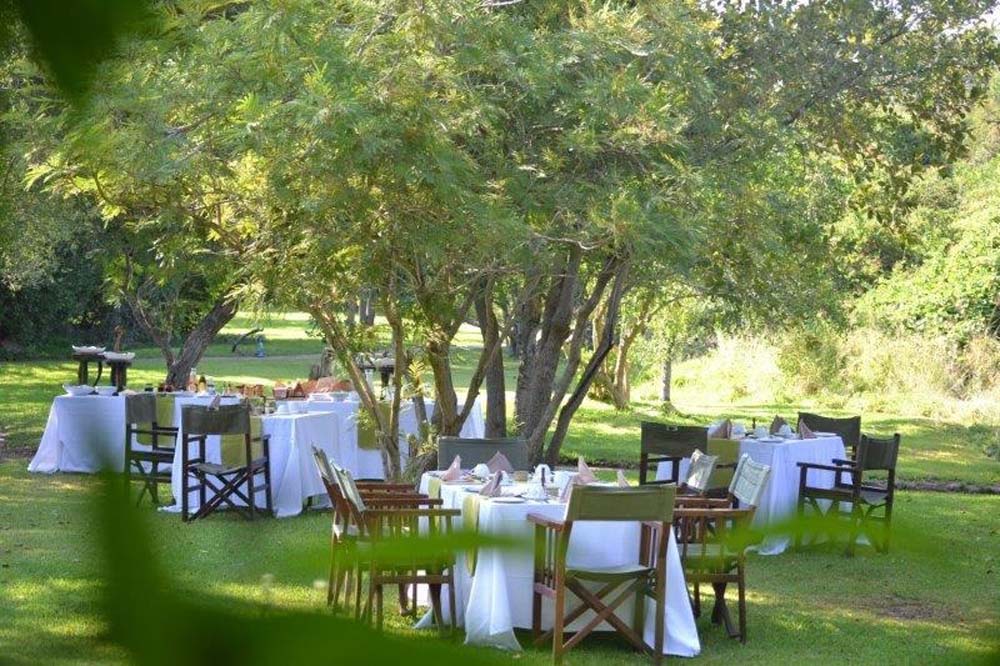 Nothing quite conjures up the idea of a bushveld meal like an outdoor boma dinner, and the boma is quite unique. A beautiful chandelier illuminates the tables and enormous baskets, safely distant from the roaring central fire, add unexpected colour to the area.
A firm favourite is the hearty breakfast served in the lush garden surrounded by indigenous trees, plants and flowers, with birdsong as entertainment – what better venue to welcome you on your return from the morning safari. Another beautiful dining area is the safari deck under the soaring thatched roof where the sumptuous al fresco lunches as well as morning and afternoon teas are enjoyed. Occasionally picnics are created within the garden, with guests languishing on blankets while enjoying their bushveld feast.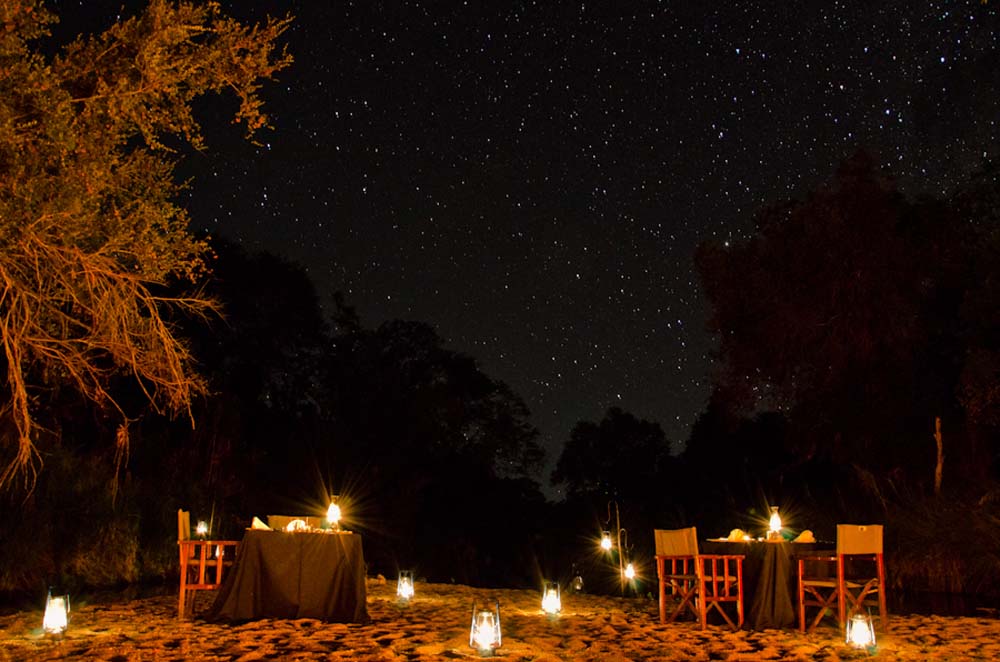 For special occasions, private dinners can be served in the riverbed, with discreet staff serving world class cuisine at a table for two lit by candles and oil lamps and the brilliant night skies overhead. Being this close to Africa's wildlife adds a touch of exhilaration to the secluded meal .
The Little Bush Camp team takes special pride in making each dining experience unforgettable, memorable and unique.