News update: 20th February
For young children, growing up on a beautiful private game reserve makes for a carefree, idyllic childhood. But what happens when it's time for school? When a two-hour round trip to the nearest primary school is not an option the solution is obvious: bring the school to the children.
With the existing children's EleFun Centre facility at Bush Lodge being a perfect venue, and the international 'Brainline' home school/distance learning system offering an internationally renowned curriculum, the first two Sabi Sabi bush babies started Grade 1 in February. Two management couples' children, Michaela (daughter of Rod and Lauren Wyndham) and Stefan (son of Stefan and Nadia Schoeman) are the first of the young Sabi Sabi family to pioneer the "home – bushveld" school. Their teacher, Tanya van de Venter, who is both the EleFun Centre co-ordinator and the childrens' teacher marked the occasion with tea and biscuits for the new pupils and their parents, recognising that this is a significant milestone in their young lives even if there are only two pupils in the classroom.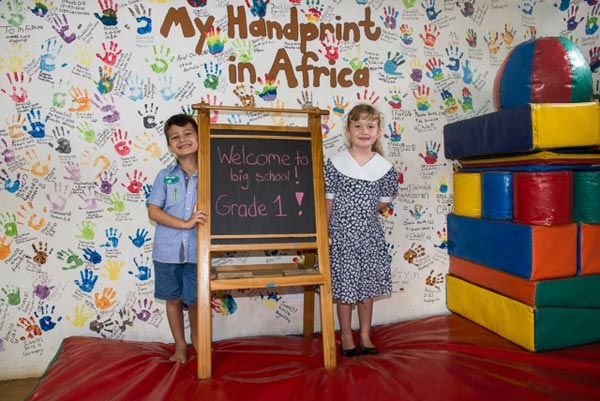 The EleFun Centre is a wonderful venue, which provides entertainment, learning and play for Sabi Sabi's younger guests and is full of bright and exciting activities for children. Every morning, as the doors open, children of families holidaying at Bush Lodge eagerly arrive, waiting to see what fun awaits them. The EleFun programme can incorporate some of Michaela and Stefan's curriculum – often without them even knowing they're having lessons. The formal Brainline syllabus teaching takes place between the Centre's open times.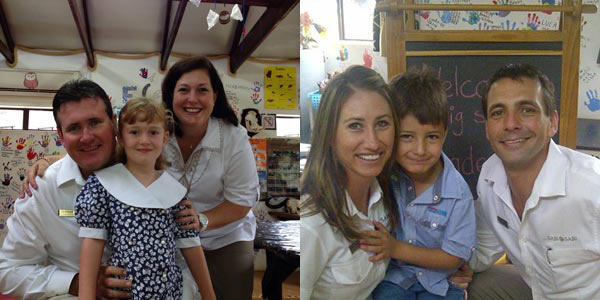 Even though there are only 2 children in this Grade 1 Class, Michaela and Stefan never feel deprived of classmates. They constantly meet new friends from around the world, adding immeasurably to their all-round education. They experience different cultures and languages on a daily basis and in turn pass on the knowledge of animals, birds, the bush and local culture that has been part of their upbringing since day one.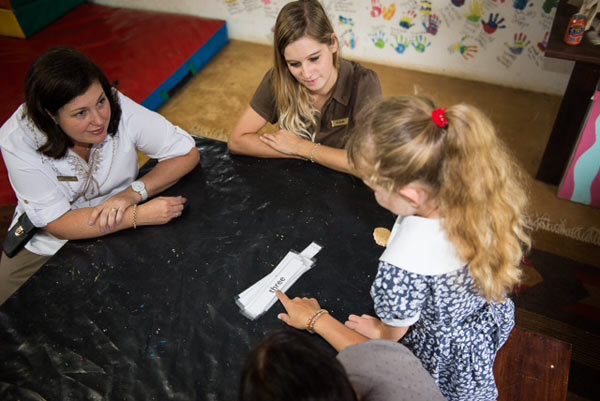 The latest addition to the EleFun Centre is new recruit Fleur Verhoeven, who recently joined Sabi Sabi as assistant co-ordinator. Fleur assists with both the Grade 1 schooling and the entertainment of young guests.
When your back garden is the vast African bushveld and your classroom a world class edutainment centre, the future for Michaela and Stefan looks very bright indeed.