News update: 7th August
Much attention is given to the 'Big 5' of the animal world – lion, leopard, buffalo, rhino and elephant. The Big 5 is a term which originated in the hunting world to describe the five most dangerous animals to hunt on foot, but is now used to describe the 'ultimate' in wildlife sightings. Less is known about another fascinating and elusive grouping – the 'Big 6' bird list which is made up of the Pel's fishing owl, martial eagle, southern ground hornbill, saddle-billed stork, Kori bustard and lappet-faced vulture. Sabi Sabi is home to both the Big 5 of animals and the Big 6 of birds.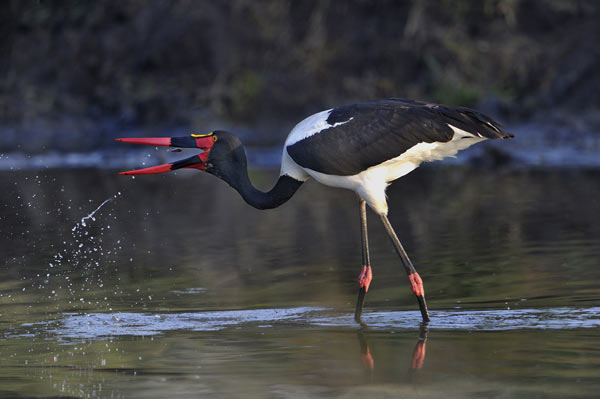 Seldom seen, the Pel's fishing owl is a rare prize for keen birdwatchers, its distinctive colouring and haunting call making it instantly recognisable. The magnificent martial eagle – the biggest raptor at Sabi Sabi – is capable of hunting small antelope, and its beautiful markings make for wonderful photographs. Although highly endangered, southern ground hornbills are often seen walking through the veld, the vivid red skin on their faces and necks bringing an unusual splash of colour into their surroundings. Also on the endangered list is the saddle-billed stork which is a stunning wading bird. Its spectacular sparkling black plumage and huge black, red and yellow bill makes this species a favourite with photographers. Nicknamed 'the champagne bird' by the Sabi Sabi rangers is the Kori bustard which is capable of making a sound just like a cork popping. A really heavy bird, the bustard spends more than half of its time on foot, and has a very easily identifiable crest on its head. The lappet-faced vulture is one of many vulture species that occur at Sabi Sabi and is arguably the most aggressive and strongest of all the African vultures. With a wingspan of over 2.5m, these birds create a magnificent sight as they circle the sky above an animal kill waiting to scavenge.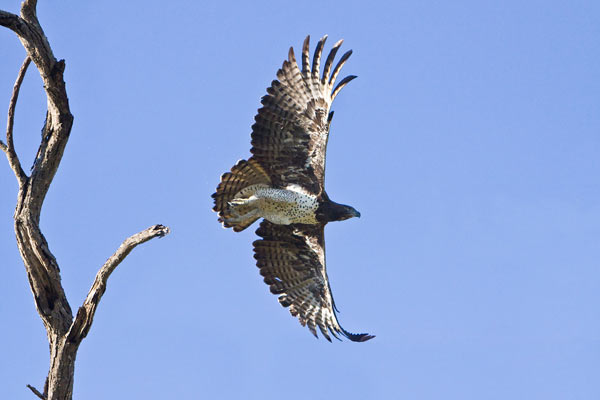 The diverse habitat at Sabi Sabi supports these six magnificent birds as well as almost 350 other species, including many which are rare and uncommon.
Changing seasons allow for different and unique bird viewing experiences as the migrations to and from the reserve occur and recur annually. The autumn and winter months produce spectacular sightings of the non-migratory raptors, while spring and summer see the bush come alive with splashes of colour and hundreds of birdcalls. Twitchers visiting the lodges can choose to bird watch from one of two hides on the reserve.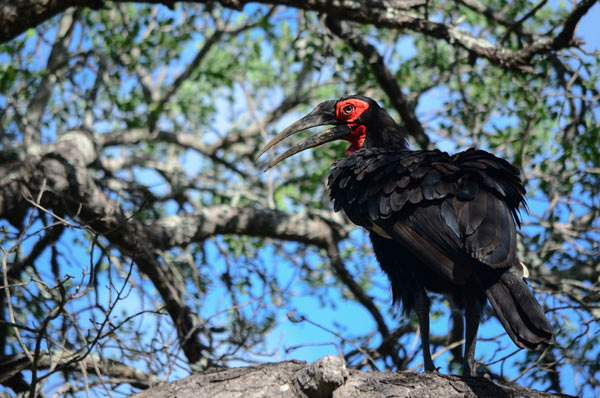 To further enhance both animal and bird watching experiences, each suite at Sabi Sabi has a birding and animal check list to record all the amazing sightings.