The Covid-19 pandemic and subsequent measures to curb its spread are taking a heavy toll on the tourism sector and all its associated networks. Communities which rely on tourism as a major source of income are also struggling in the wake of the coronavirus crisis. For these communities, Covid-19 represents not only a health challenge but also an economic tragedy.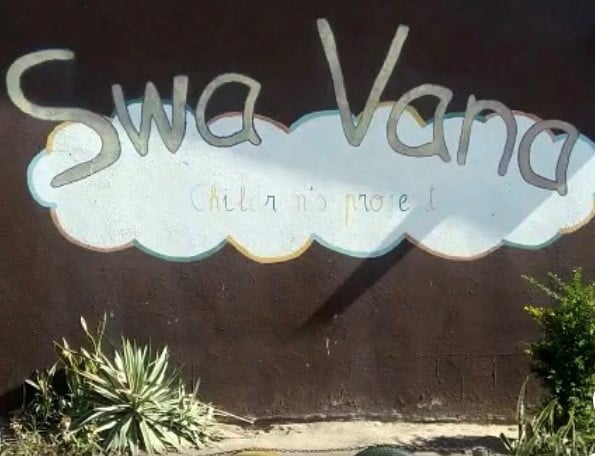 Sabi Sabi has a long history in supporting our neighbours – the rural communities of Huntington, Lillydale and Justicia. These are the villages where the majority of our staff live. The Sabi Sabi Foundation proudly supports initiatives in these communities outside of the spheres of tourism. These initiatives include the amazing work done by those at Swa Vana.

Swa Vana Care Centre in Huntington ensures that hundreds of vulnerable children are fed on a daily basis. For some, this is their only meal of the day. Regrettably, with the implementation of lockdown regulations and the closure of schools, this feeding scheme was put on hold earlier this year. The Swa Vana Care Centre not only takes care of feeding the youth but also educates and empowers families living with HIV, through home-based care. This initiative that has grown substantially over the past couple of years. In many of these households, HIV positive children require special care. Education around other life-threating diseases including Tuberculosis, cancer, and now Covid-19, and their impact on HIV positive patients are essential for families and care workers.
Sabi Sabi has worked closely with Swa Vana since its inception. This initiative remains a highlight to many of our guests and our trade partners. During lockdown the Sabi Sabi Foundation is again privileged to work with Pontso Natoi (Caretaker and Manager at Swa Vana) and Clerence Mkansi (Sabi Sabi Community Liaison) for the funding of food parcels for over 50 families who have lost their income. These were distributed to the families and care workers of the Swa Vana home-based care initiative. The parcels consisted of basic household goods and non-perishable items that will assist these families through the pandemic.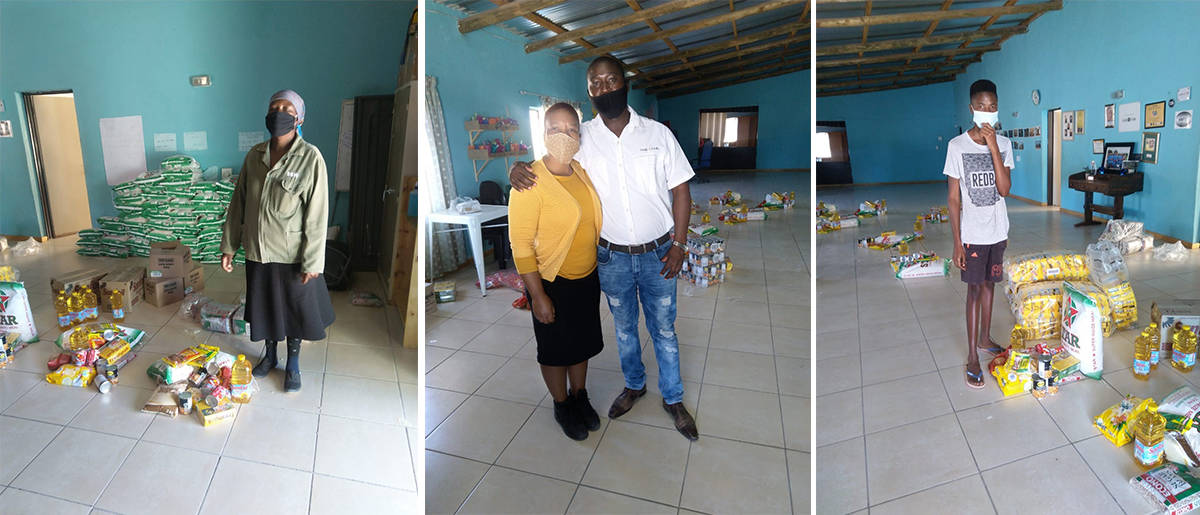 Clerence shares his pride in being able to assist those who live alongside him and his extended family. "When the Sabi Sabi Foundation distributed food parcels to Swa Vana Home Based Care recently, I was delighted to see that over 50 families, that were in serious need, receiving help. Sabi Sabi has played a very important role not only when it comes to helping those in our communities, but also making sure that their staff members receive the help and support they need. Despite the fact that tourism has been virtually non-existent over the past five months, Sabi Sabi has chosen to support and care for those in their family whether it's in the form of salaries, messages of support or help applying for money from the relief fund. We know that times are tough for everyone and, while many companies have neglected their employees, it's heart-warming to be part of a company that's doing what it can in such trying times."

The immense and immediate impact of Covid-19 has been witnessed first-hand by Sabi Sabi. Our understanding and appreciation of the interdependencies between conservation, tourism and community is clearer than ever before. During this time, we remain committed to protecting our environment, its natural fauna and flora, but most importantly supporting our staff and the communities they and their families call home.

The global lockdown introduced to contain the coronavirus has resulted in our industry facing unprecedented circumstances that have left us, our staff and our neighbouring communities challenged. While we wait for travel to resume, we recognise once again that only by being active participants can we enable sustainable change.

The Sabi Sabi Foundation is proud to support such important work and grateful for the unwavering commitment of the Swa Vana team in taking care of vulnerable children and families. Should you wish to be part of making a difference please feel free to contact info@sabisabifoundation.org.za.