Capturing The Cosmos
on Dec 16, 2014
There is nothing quite like switching off the Land Rover on your way back from the evening safari and looking up to find the Milky Way looming overhead. For any photographer it is always a great challenge to capture the beauty of the stars and create a powerful image that can justify what our eyes can see and even what our eyes can't see.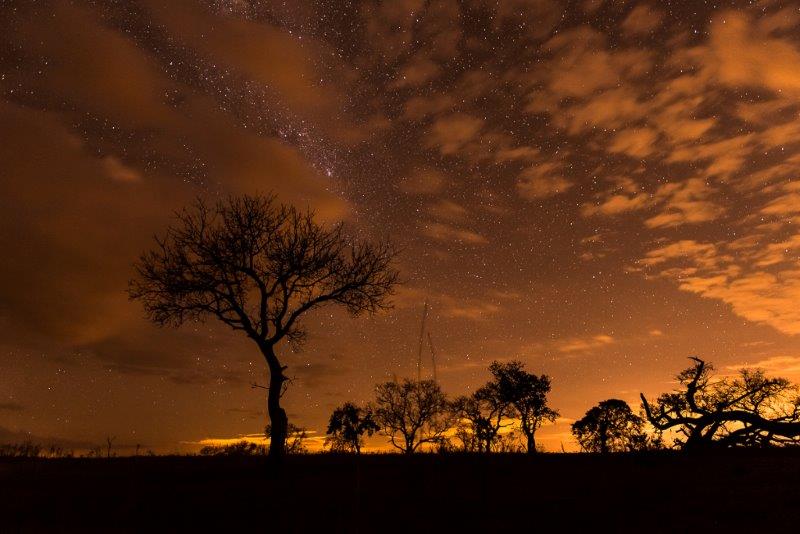 What are you going to need?
1) The best stars can be seen during our winter months so you will naturally need some warm clothing and possibly a flask of coffee to make sure that you remain comfortable, because this could take a while.
2) In order to capture the stars you will need to have quite long exposures so a tripod is a must.
3) To get the most out of your images you will need a wide angle lens. For this particular series I was playing with a Nikkor 14-24, Nikkor 24-70 and a Nikkor fisheye.
This can take some time depending on what you are trying to do, but the minimum exposures that you are going to need will vary according to the time of night that you are taking the pictures. The first photo was taken about 45 minutes after sunset in order to use the clouds and the last rays of the sun to illuminate the picture. With the help of a cloudy white balance it warmed the images up to a beautiful orange. I set my Nikon D600 with a Nikkor 24-70 to manual, set my shutter speed to 20 seconds, opened the aperture up to F2.8 and set the ISO to 2000. I then used a shutter release cable to start exposing. If you don't have a shutter release cable you could always use the self-timer in order to minimise any camera movement.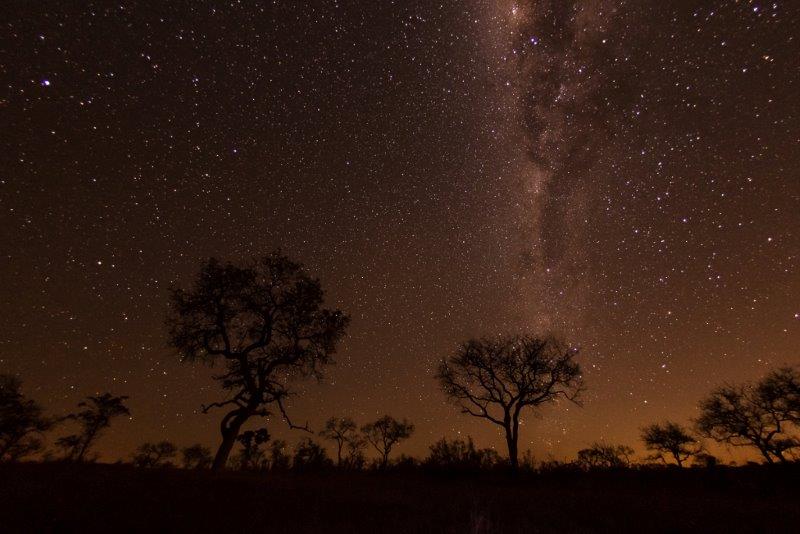 For the above photo it had already gone dark and it was close to 10pm when I took this image. I used a Nikkor Fisheye to try to exaggerate the sky and capture as many stars as possible. I again set my D600 to manual mode, shutter speed was 20 seconds, aperture f2.8 and ISO to 3200 before opening the shutter. In both cases I set my focus to infinity, as this will allow for the best focus for the photographs.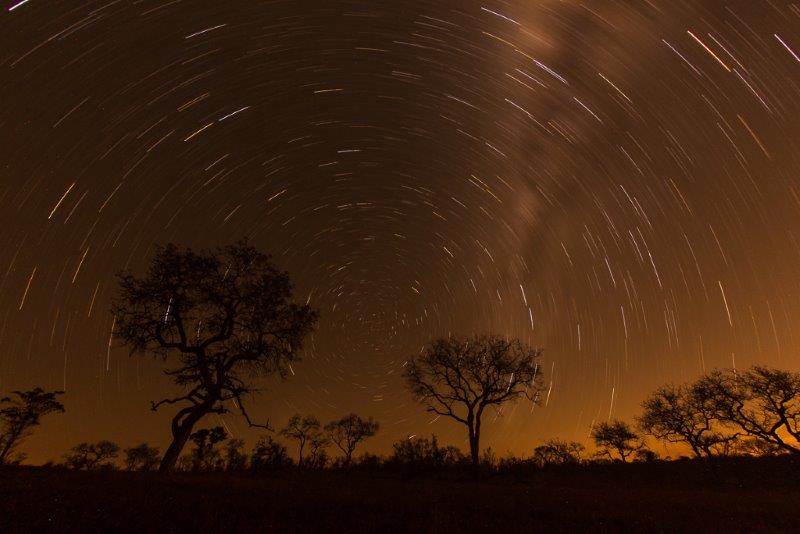 Then it was time to try the dreaded star trail. I had attempted this on a number of occasions but it had failed every time. On this particular night I eventually got it right. Leaving the camera in the same position as the second photo I then set my camera to bulb, stopped down to f8 and pulled my ISO back to 160. All of this was because I planned to open my shutter for 30 minutes. This is why the coffee is necessary!! In order to open the shutter for so long you will need to have a cable release, which will then be able to be locked into place until you are ready to close it.
It all may sound simple but be prepared to play for a while as this is not something you get right first time every time!