Sabi Sabi Tourism Internships
on Dec 21, 2014
Sabi Sabi has long been known as the University of the Bushveld, running successful ranger training courses and investing in the education of its safari staff. This training ethos extends to the ongoing hospitality and service training of our "in house" staff, ensuring that standards at the lodges and the overall guest experience not only meets, but exceeds expectations. That this philosophy is successful is evidenced by Sabi Sabi's recent ranking as 4th best in world in the Travel + Leisure Best Service Awards - its third consecutive Top 10 spot.
Continuing on our belief of the value of investing in tourism and hospitality education, Sabi Sabi has extended its efforts beyond existing staff members and has embraced the industry at large. The company has introduced internship programmes, assisting young individuals just embarking on careers within the hospitality industry, careers as diverse as hotel management, front line operations, cooking and catering.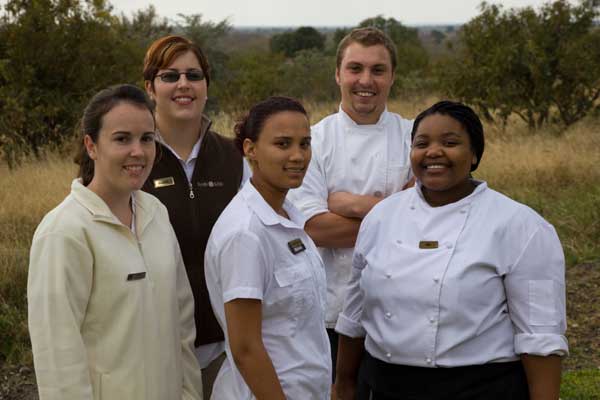 Sabi Sabi is the ideal training ground for these young students. As leaders in the service industry, we are a fantastic place for them to put their "book smarts" into practice, to hone their skills and share with us the best practices and innovations they have studied in class.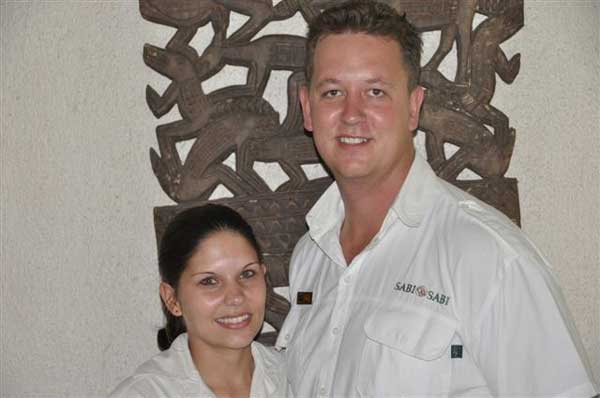 To facilitate the internships, Sabi Sabi has joined forces with The School for Tourism at the Central University of Technology (CUT) in Bloemfontein, the Olive Chef School in Bloemfontein and the International Hotel School of South Africa, and created a programme for selected final year students to learn practical skills from the best in the industry. Each year, two students from the School for Tourism at CUT are invited to work at Sabi Sabi for a period of 6 months to gain "in the field" managerial know-how. The Olive Chef School sends two or three students annually to work alongside our renowned chafs, garnering invaluable cooking experience. The International Hotel School sends six students who stay for a period of eight weeks, getting their first glimpse of the operational demands of a 5-Star establishment. The training is rigorous and demanding, but the results speak for themselves. Students completing this internship are sought after, and invariably get offered excellent positions within the industry.
Sabi Sabi will often employ "stand-out" interns who excel during their internship.
Several current Sabi Sabi staff members - some in senior management positions - came through the ranks of the internship programme.