The road to becoming a Sabi Sabi guide
on Sep 28, 2017
"We'd like to invite you to Nkombe Camp".  These were the words spoken by our Safari Manager that would lead to the start of my journey at Sabi Sabi. I had already been through a telephonic interview, and to follow was the personal meeting at Sabi Sabi Bush Lodge with Brett Heasman (Safari Manager) and Franscois Rosslee (Assistant Head Ranger). Very nerve-wracking.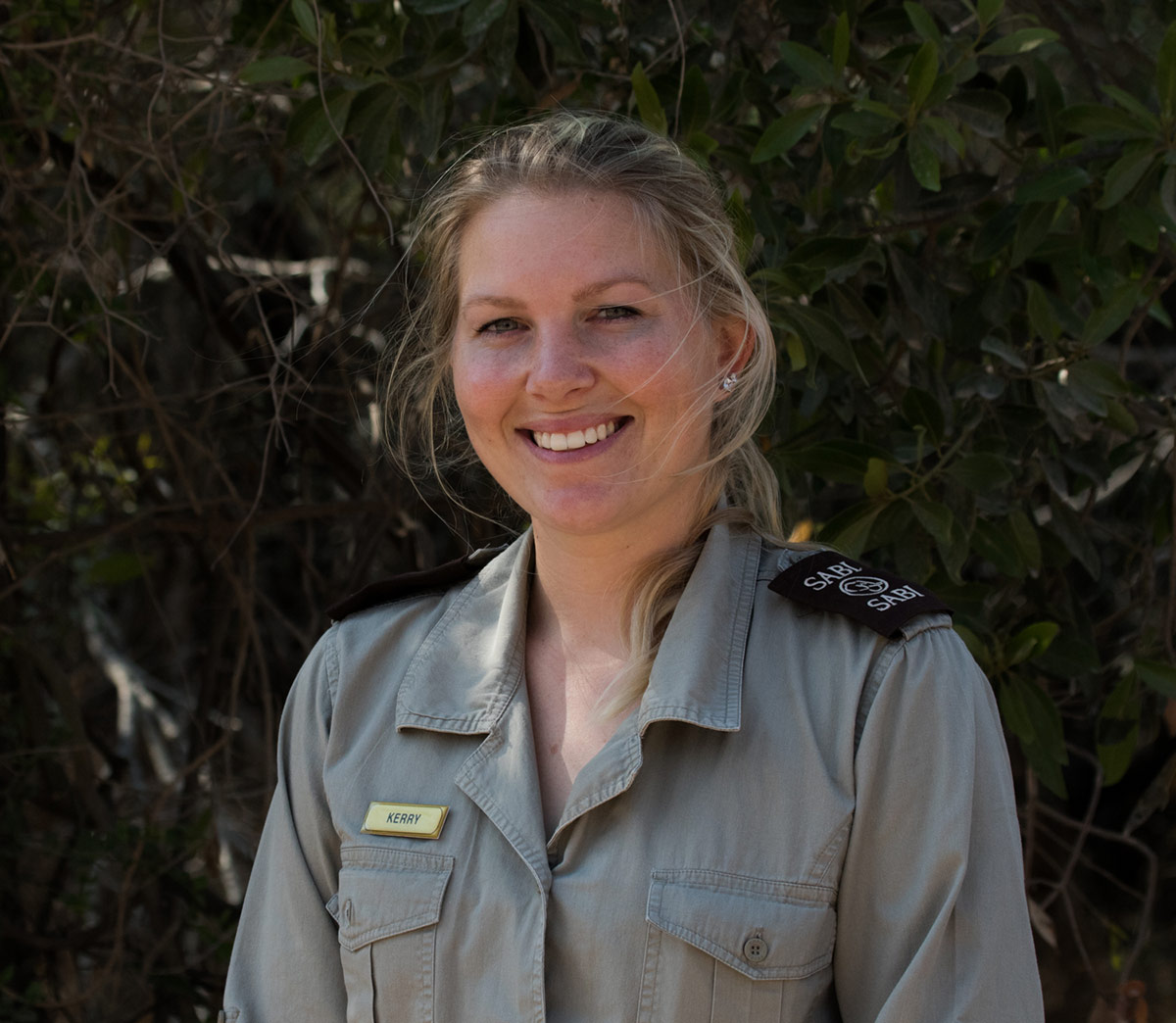 They fired questions and scenarios my way and I did my best to answer accurately and timeously... although some answers may have been slightly more amusing than intended.
After completing this process, I was asked to take Brett, Franscois and Lawrence Mkansi (Group Head Ranger & Bush Lodge Assistant Manager) on an assessment drive – and I thought the sit-down interview was daunting! This included me sharing knowledge on Lilac-breasted Rollers, grasses (Brett's special interest – crikey), the odd tree, insects and a large bull elephant.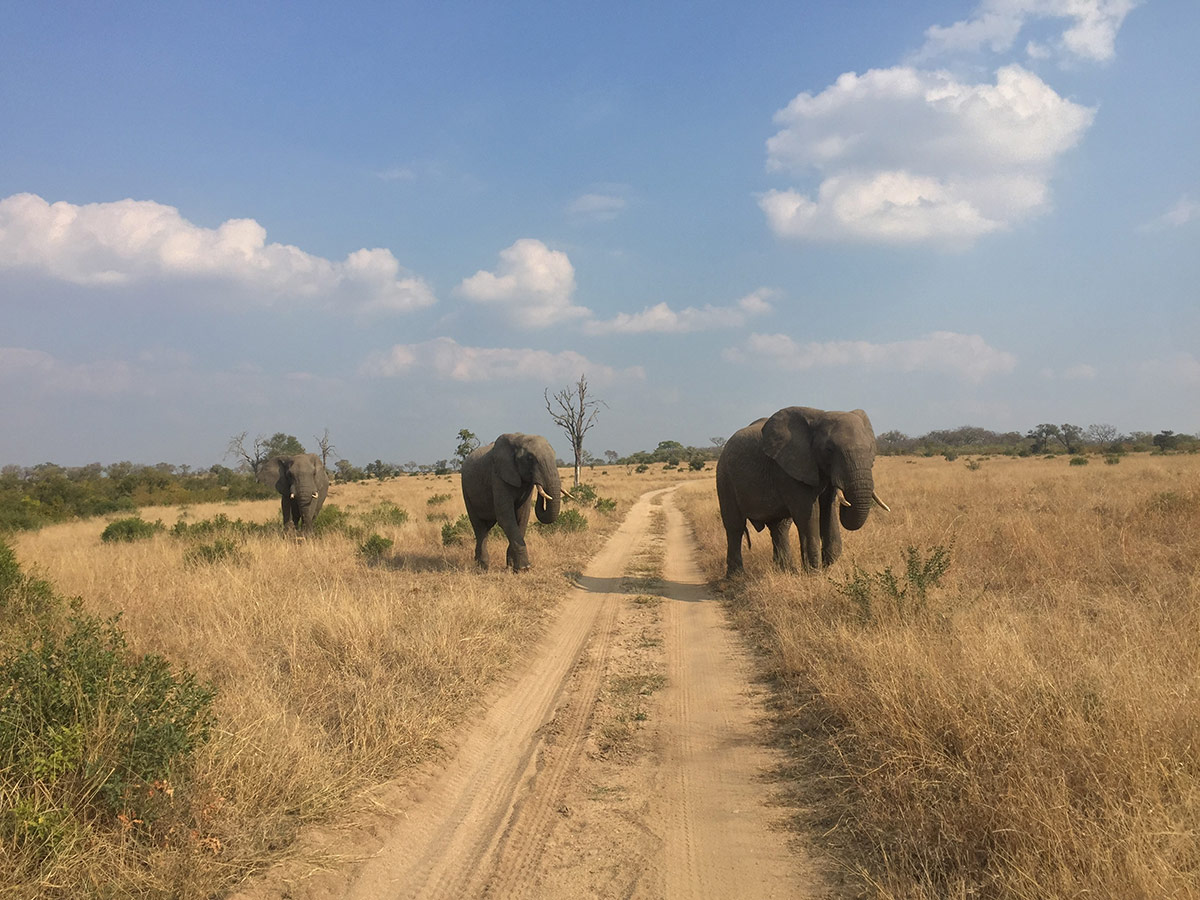 Lawrence managed to catch me off guard with one of his questions and had my mind in crisis-mode! Needless to say, I did my research and to this day I have never forgotten the meaning of 'antibiosis' - thank you Lawrence! After some banter and a few laughs, we arrived back at Bush Lodge. I would depart the next morning and return three weeks later.
After a scenic and sunny journey littered with a few wrong turns (I'm was still mastering my sense of direction) I arrived back at Sabi Sabi. Khaki-filled bags and boots at the ready, I was eager for the next chapter. I met the other five candidates and knew we were all there for the same reason, and would be vying for a coveted spot in the Sabi Sabi safari team, and yet it wasn't long before we were interacting and working as a team.
After loading the safari vehicles with all the items we'd need for the next ten days, we set off to what would be our home in the bush. Tents were pitched, water collected, kitchen set up and pathways dug.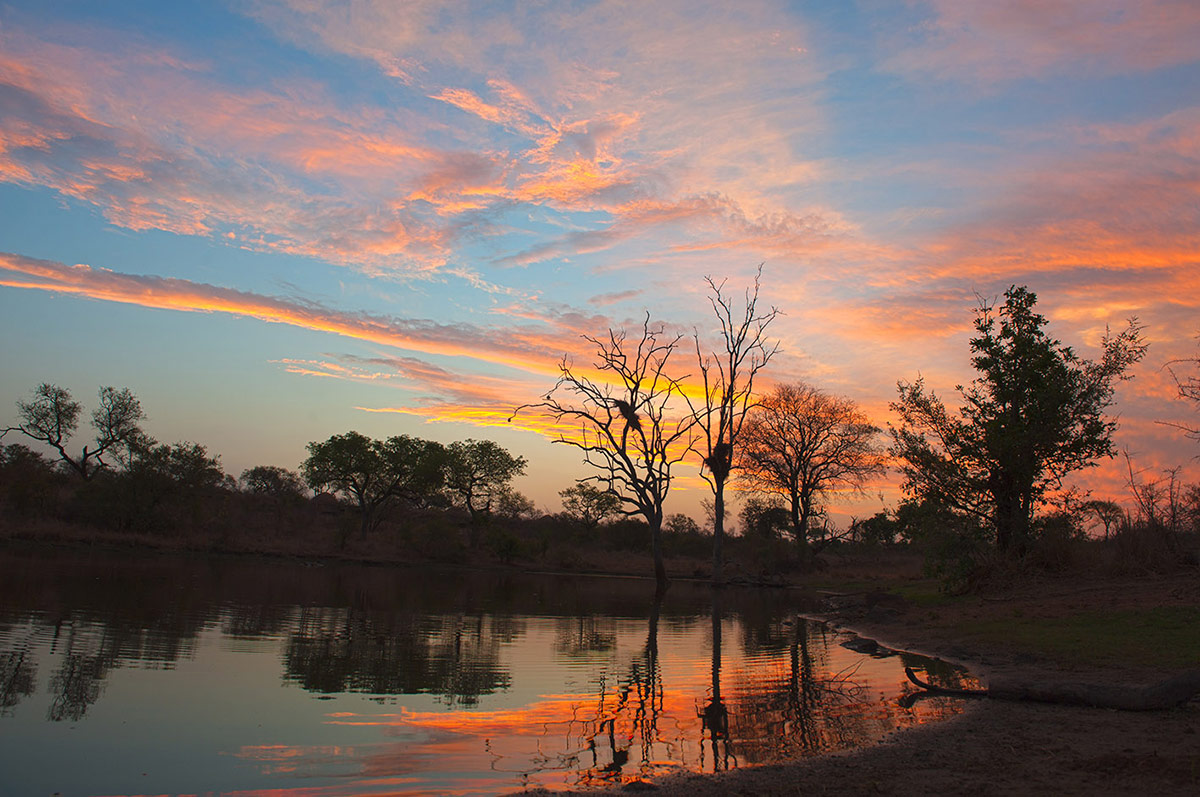 The days that followed consisted of early morning wake-ups, bush walks full of knowledge sharing and field observation tests. We were tested on everything from tracks to trees to flowers and everything in-between. When we weren't walking, we went on evening game drives and were treated to sightings of elephants, leopard stalking buffalo and beautiful sunsets.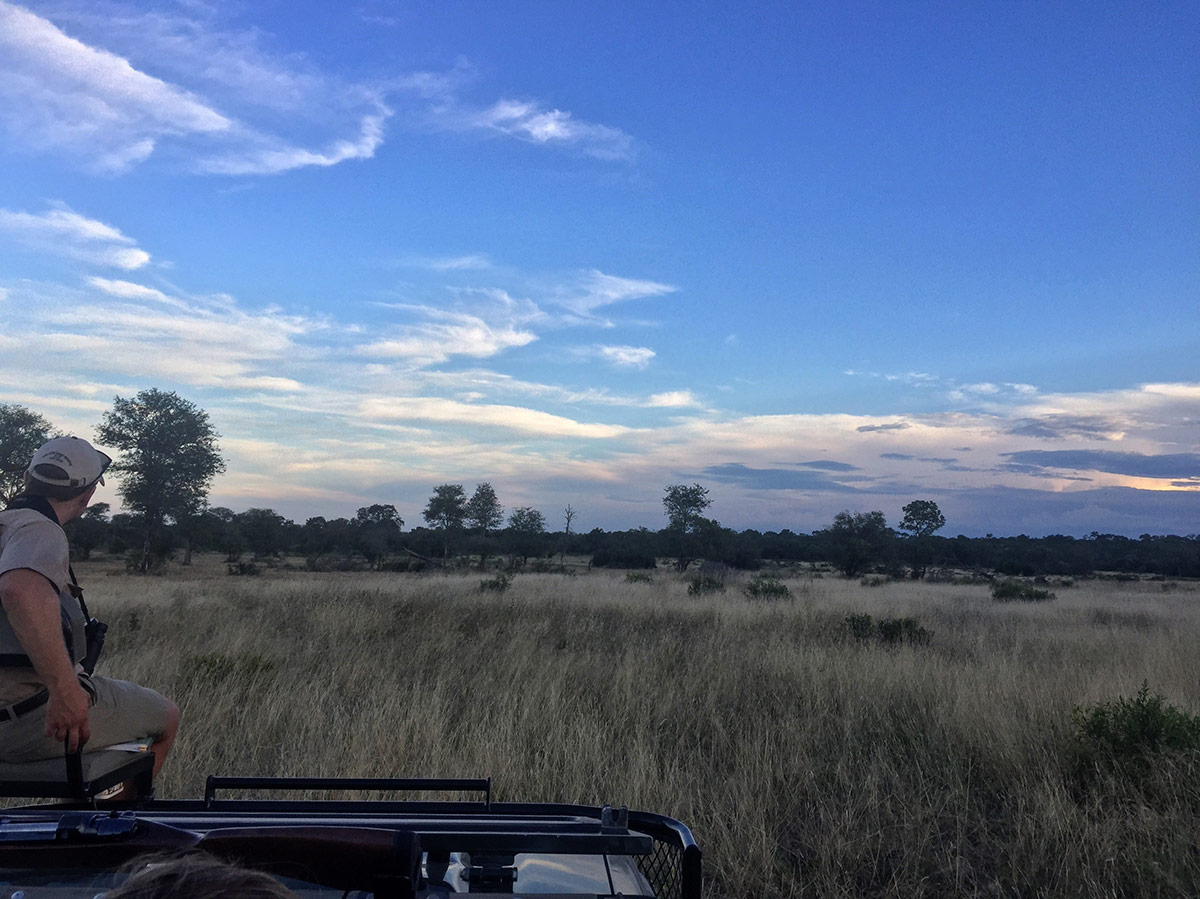 We would return before nightfall to start fires for cooking, and to heat water for showers and dishes. One appreciates the convenience of turning a tap for running water and our appreciation levels were increased tremendously.  Needless to say, a shower under the Milky Way was awesome.
We all worked as a team to prepare dinner and shared stories around the fire. Every night we were joined by one of the seasoned rangers who would share their experiences with us. Candidates were paired up every evening, taking turns to keep watch over camp throughout the night, and with some popular nighttime visitors, which included hyenas and a beautiful Verreaux's eagle-owl. Lions could also be heard roaring in the distance and rhinos were heard moving close by. Exciting stuff!
The aim of the camp was to test our knowledge, teamwork and integrity. It wasn't always easy, but I never thought it would be. I knew Sabi Sabi held its name in high-esteem and that their training produced exceptional and highly-trained rangers. 
After some very interesting action-packed days, our last night at Nkombe Camp (an area on our reserve that is used exclusively to train new rangers) had finally arrived. We cooked a meal for a number of the management team in our humble kitchen, and put on a pretty embarrassing skit which got lots of laughs, another success?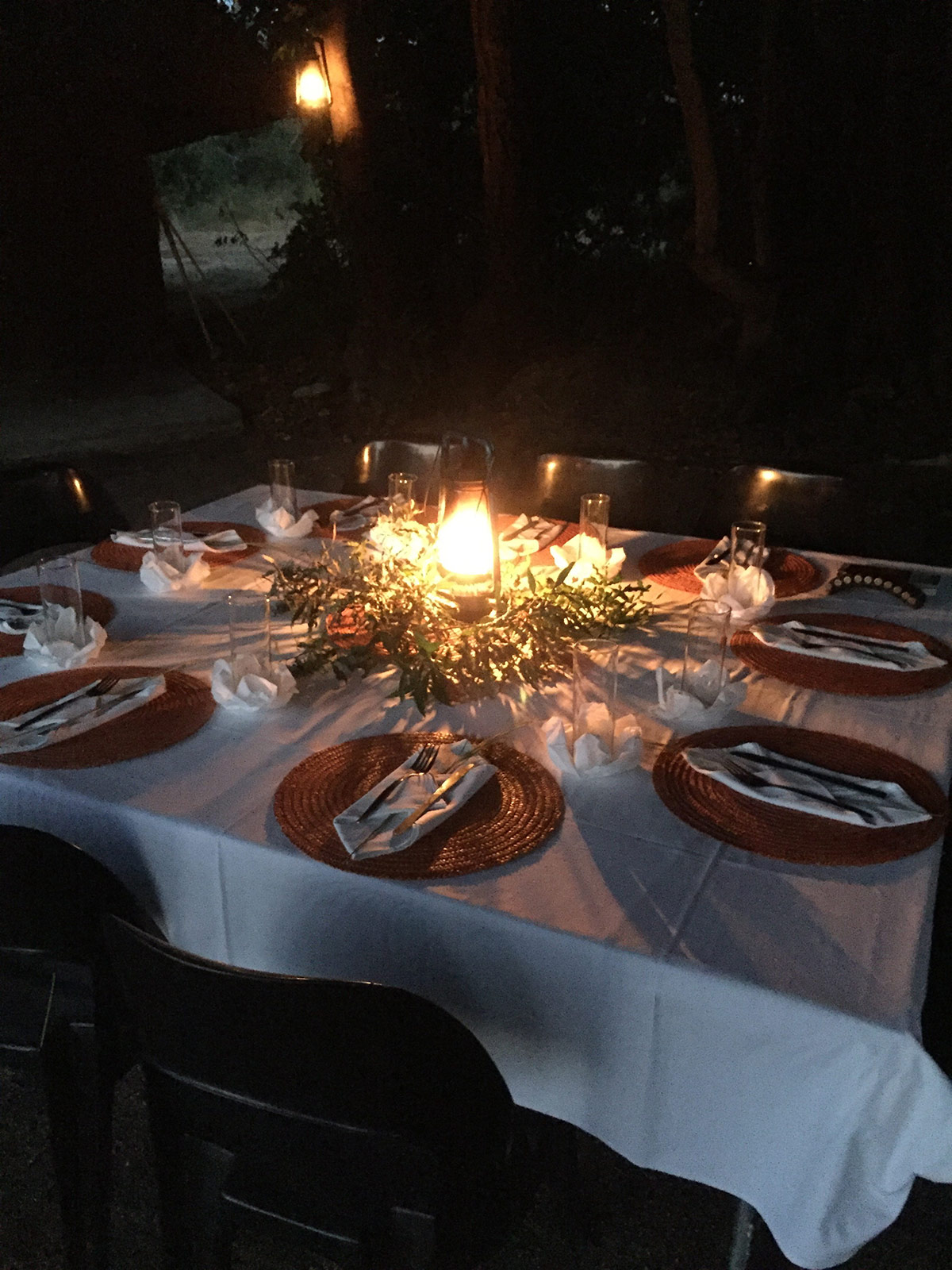 After much banter there were only a handful of us around the fire. The silence of the night once again consumed our consciousness and we would wake the next morning to hear our fate.
As I'm sitting here a few months down the line, listening to the African green pigeons and watching the sun set behind the Sycomore Fig tree in front of Bush Lodge, I think it's clear that I was privileged to be invited to join the Sabi Sabi team as a trainee guide.
Part of the training programme also included shadowing various departments such as maintenance, housekeeping, food and beverage, reception and spending time at the other Sabi Sabi lodges. The probation period was very rewarding as we were given insight as to what each department goes through, which gave us empathy towards our fellow team members – a philosophy that Sabi Sabi strives towards.
My colleagues and I have since been conducting safaris and taking our amazing guests out into the African bushveld.
As field guides (also known as game rangers), we are required to be 'jack of all trades', which is part of the overall hospitality culture of Sabi Sabi.  We host our guests, manoeuvre 4x4's, impart knowledge, fight fires, change tyres, are taught how to handle a rifle, conduct bush walks and, at times, swallow our pride. 
We choose to do this job to introduce people to nature and to interpret what is happening in our wilderness, to guests...creating empathy and understanding. We have a mutual love for animals, people and our natural environment. We have come far since our first day at Nkombe Camp, and being a ranger at Sabi Sabi allows us endless opportunities to learn and grow.
I look forward to continuing this adventure-filled journey - who knows what's in store!