A Successful Return To Sabi Sabi
on Dec 24, 2014
We loved our stays at Sabi Sabi Bush Lodge and Little Bush Camp a couple of years ago. We couldn't wait since the beginning of this year for new ventures on our August trip to South Africa and to return to that fantastic place we have so good memories on.
12h30 we passed Shaw's Gate and are immediately surprised on the bridge over the river bed just before Bush Lodge by a lioness sleeping under the bushes and probably dreaming of a late afternoon "Impala-Snack".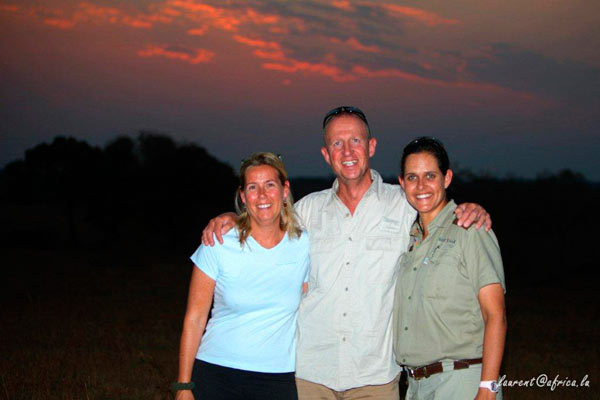 15h15 After check-in, a small lunch and a short rest in our room, we get introduced by Rika, our ranger, during tea time to Nathalie, Jennifer and Jessica from the UK and Canada joining us on the same safari vehicle together with our tracker, Phios.
15h30 We are comfortably installed on the new Land Rover equipped with clever designed brackets on each side and seat row to fix with a clamp and ball head the camera and lens. Rika explains with passion and humour, the behaviour rules during the safari and Phios checked his spot light used later for the nocturnal part of the game drive.
15h40 Sabi Sabi vehicle number B9 is leaving the blocks (concrete stairs to get easily on the Land Rover) passing a minute later again the river bed we spotted the lioness when we drove in; she is gone ...
Seconds later, we all were excited to discover our first sighting but still busy configuring the right settings on our camera gear, Phios pointed towards two male Nyala moving slowly to the water dam just in front of the Bush Lodge deck. Instantly Rika reversed a couple of meters and positioned us just behind the lioness stalking in the high grass.
Excitement couldn't be higher in the vehicle minutes after the game drive started. Rika comments every move of the lion and explains in meantime with much interesting detail these large antelopes.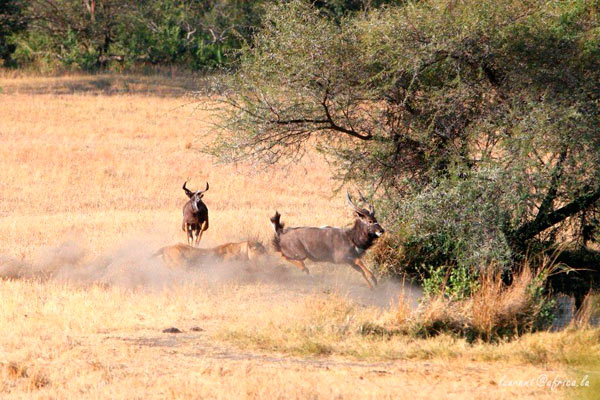 A minute later we all see how impressive but also how "just" nature can be as the lioness failed in that spectacular hunting for her "afternoon-snack". The two male Nyala escaped luckily this very dangerous situation and the lioness slowly walks towards a river bed where probably cubs are waiting for a meal ...
On all our bush experiences we rarely lived a grand sighting like this and want to thank again the whole Sabi Sabi team but certainly Rika and Phios making nature more real for us then ever expected.