Latest Trainee Rangers Tested
on Dec 20, 2014
Sabi Sabi is world-renowned for the quality and professionalism of its safari staff. To maintain these incredibly exacting standards, there is on-going training for both rangers and trackers. FGASA (Field Guide Association of South Africa) assessments are held regularly, and the dedicated members of the guiding team continuously excel in their evaluations.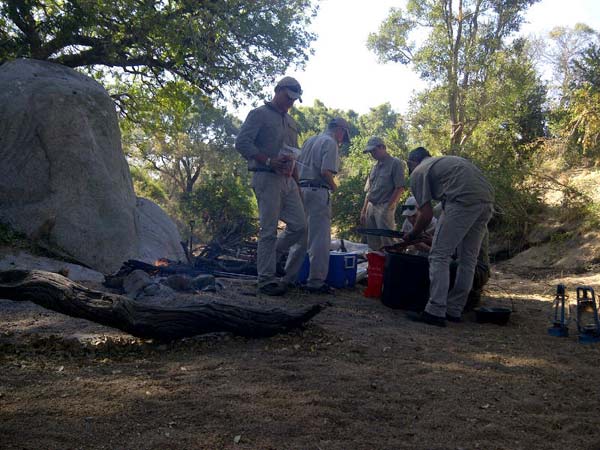 For those people looking for a career in the guiding world, the opportunity of attending one of the Sabi Sabi Ranger Training Courses is a huge prize. A steady stream of eminently qualified potential guides apply for the chance of becoming a Sabi Sabi ranger. The latest group of candidates who were put through their paces during the rigorous selection programme comprised five men and two women, all vying for a coveted position at one of our luxury safari lodges.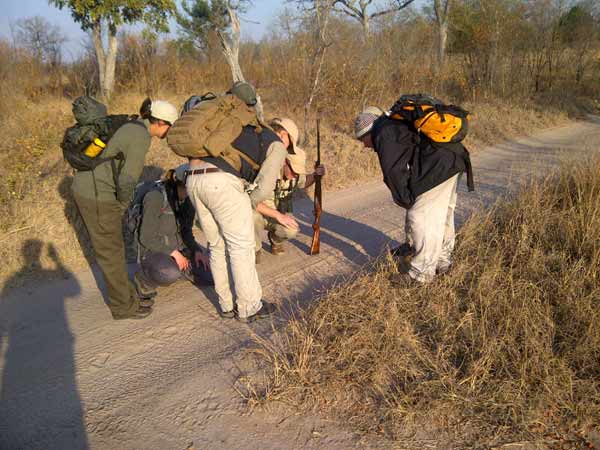 Training manager Andre van Zyl looks for natural leaders, team players and those who take initiative - and the course gives him ample opportunity to test their mettle. For the first three days the participants live in the Msuthlu riverbed, getting their first taste of the Sabi Sabi bushveld whilst getting their hands dirty tending the fire, doing their own cooking and organising night watch shifts. Andre conducts a series of long educational walks focusing on the smaller aspects of the bush such as birds, trees, grass and spoor. The potential rangers learn about the on-going veld rehabilitation programmes such as combating soil erosion and alien plant control with which they will have to assist should they pass the grade. Intensive lectures are conducted by senior rangers in the safari department and the applicants are assessed on their ability to operate effectively when tired - a vital skill for a ranger. Tired or not, at all times the safety and care of guests will be their major priority. Discipline is high on the agenda even during the selection process, and appearance important - Sabi Sabi rangers must always look clean and professional, even as applicants in a riverbed!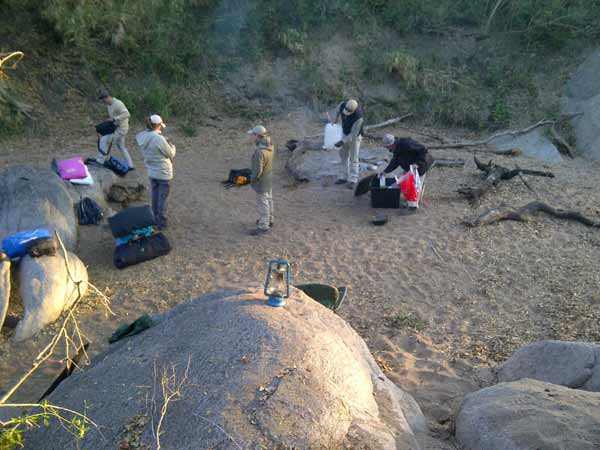 After the third night in the bush, the candidates move to Nkombe Camp, a rustic tented training facility where they have the first opportunity in four days to have a shower, use a flushing toilet and get a full night's sleep. The selection course concludes with a three hour written test and panel interviews to determine who is best suited to join the excellent safari staff, become an "apprentice" ranger at the lodges, and continue onto the next stage of their training.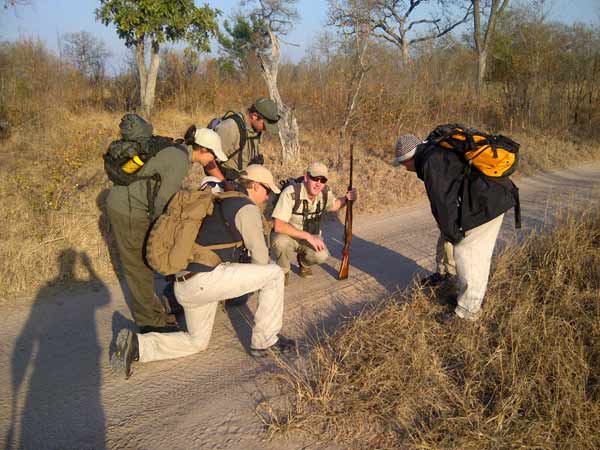 Our congratulations to Monique Rossi and Josh Lee, the newest members of the Sabi Sabi guiding team.