News Update: 24th February
on Dec 20, 2014
Sabi Sabi welcomes four new trainee guides
Over the past 30 years, Sabi Sabi has become recognized as a leader in the field of ranger/guide training, with aspiring game rangers clamouring for a chance to take part in the demanding courses. The selection process is intensive for those hoping to qualify and ultimately become one of the reserves renowned guides.
The first step is the initial interview, where potential candidates are rigorously assessed by the senior safari managers. Sabi Sabi is known the world over for the exceptional calibre of its safari team, and only the very best make it past this first interview. Besides testing their safari knowledge, the managers make sure that the would-be guides are empathic, perceptive and insightful, and carry that special brand of warmth that is synonymous with everyone who calls Sabi Sabi home.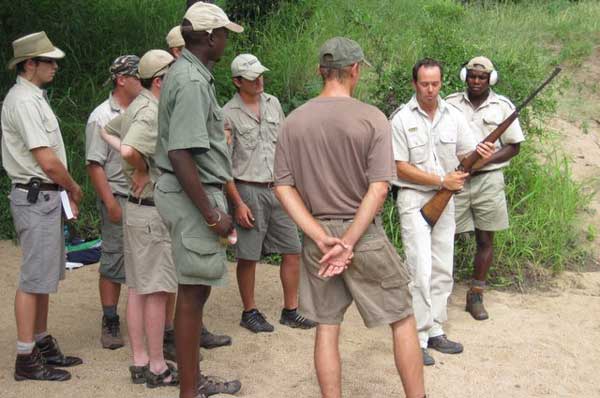 Once past this first step, the top six to eight candidates are invited to join the highly intensive course which takes place at Nkombe Camp, a tented facility situated in a remote section of the Sabi Sabi bushveld. The curriculum is comprehensive. Conservation and the principles of ecology, wild animal behaviour and safety procedures in a Big 5 environment, bird identification, the identification and uses of the indigenous plants and trees, and of course, conducting day, night and walking safaris, all form part of the training course. Trainees are also taught the etiquette of interacting with guests from many different cultures around the world. By the time they graduate as qualified rangers, they will have become environmental educators, spreading the message of conservation nationally and internationally.
On the last day of the course, final interviews are conducted, and a select panel of senior managers and staff decides who will fit the profile of a Sabi Sabi field guide.
In January 2010, another successful Nkombe Camp was concluded, and Sabi Sabi is pleased to welcome four new trainee rangers:- Arthur Delport, Darred Joubert, Joost Besijn and Matthew Brennan. We wish them success as they begin their three-month induction programme.