Taking Charge Of Habitat Management
on Dec 20, 2014
Elliot Ngiba is one of Sabi Sabi's most senior and well-known rangers, and one of Sabi Sabi's longest serving members of staff. He joined the company at its inception over 30 years ago. Having lived in the Mpumalanga area for his entire life, his knowledge of the bushveld has stood him in very good stead as he slowly worked his way up the ranks, finally taking charge of Sabi Sabi's all-important habitat management programme.
There is an astonishing array of flora and fauna in the reserve. Over 200 mammal species, 350 bird species and countless insects, reptiles, trees and plants call this part of the African continent home. In order to preserve this abundant diversity of wildlife the bushveld must be looked after on an ongoing basis. To this end Sabi Sabi has an extensive Habitat Management Plan that is continually reviewed, a plan devised at the outset by a leading specialist in the field.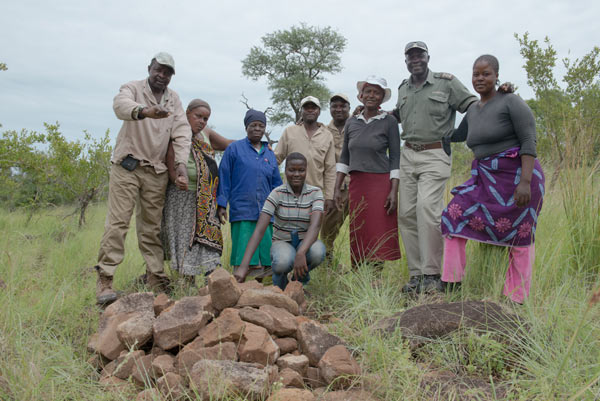 And habitat management is no small task. It encompasses bush clearing, correctly placing and maintaining roads, water management, the eradication of alien species - even waste disposal. There is also the all-important fire management programme, so vital in the fire-prone bushveld areas.
Any given week, Elliot, in addition to his duties as one of the senior rangers at Sabi Sabi, can be found supervising various aspects of the management plan, sometimes with new rangers and trackers in tow - an opportunity for them to have some hands-on training.
And although he has a maintenance team to do the labour, he personally oversees the habitat work, travelling the length and breadth of the reserve to ensure that all is being done to Sabi Sabi's exacting standards.
The rewards are evident to our guests. A well maintained reserve makes for excellent wildlife viewing and fantastic safari experiences. But beyond that, Elliot looks to the future. He firmly believes in the company's philosophy of being the custodians of the land, and of constantly working to preserve this precious natural heritage for future generations.