Getting to know the team
on Feb 18, 2016
Sabi Sabi – the very name conjures up visions of luxurious 5-Star Lodges with stunning accommodation and delectable food, as well as incredible wildlife and exciting open vehicle day and night safaris. But those who have been there know that there is an indescribable quality that sets Sabi Sabi apart from the herd and makes guests return time and time again. This "x-factor" is a warmth, an incomparable African hospitality which is authentic, welcoming and makes visitors feel at home from the minute they arrive until the minute they reluctantly leave.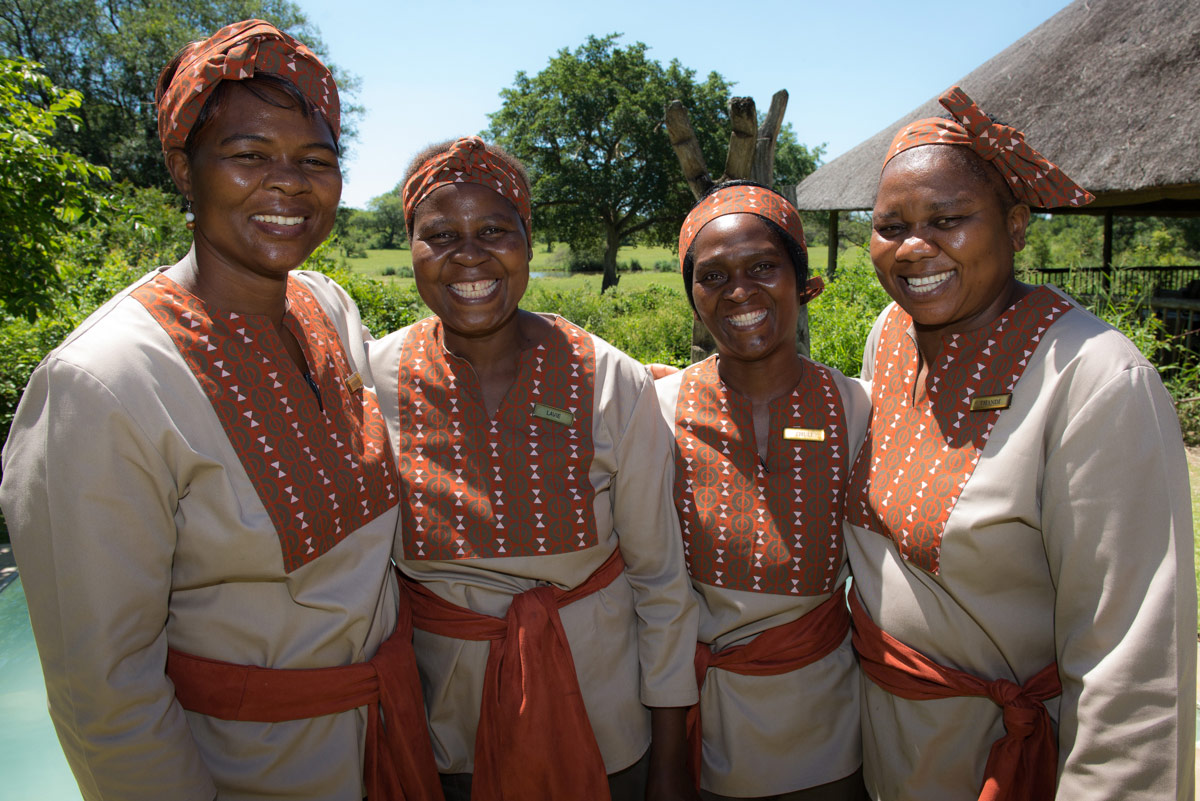 Whether it's the open, relaxed smiles of the receptionists, the comfortable exchange of knowledge and banter of the rangers and trackers, the empathic welcome of children to the EleFun Centre or the cheerful conversation of the barmen and waiters; each staff member, whether front or back of house, plays a pivotal role in the unique Sabi Sabi experience.
Most of Sabi Sabi's workforce was born and raised in the Shangaan villages close to the reserve, and the friendly Shangaan culture, with its fascinating history of tradition, myths and legends pervades many aspects of the lodge operation. Many of the employees who have worked at the reserve for decades, now have children and relatives who are part of the team – making this a true family operation. Sabi Sabi has been an equal opportunity company since its inception 35 years ago, and there are numerous inspiring stories of workers who started out very humbly and have risen to senior management through the years.

In the next few months, these newsletters will showcase some of the staff members who call Sabi Sabi home. From the most junior employee to those in charge, a cross-section of individuals will share their stories via a video link. These will be interesting narratives, a real look at both the history and day to day life of the lodges, through the eyes of wonderful people.
We would love to include you, our friends far and wide, in this project, and ask that you tell us who on our staff made a difference to your stay at Sabi Sabi and who you would like to see featured. Please send your requests to marketing@sabisabi.com