My Amazing Time (again) With Sabi Sabi
on Dec 22, 2014
As a return client I had many feelings in the lead up to heading back to Africa. Having just had an African themed wedding in Australia I was well prepared for what was to come, well except for undertaking a traditional Mauritian wedding with my wife's family along the way. The excitement was definitely building, but much to my wife's chagrin the excitement was for what was to come post the Mauritian wedding and it was all about South Africa.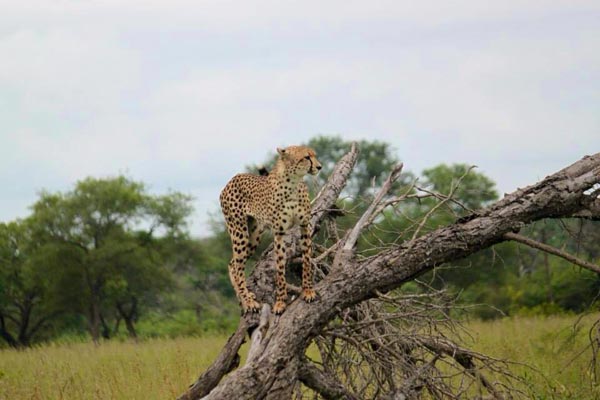 My passion for Africa runs deep, having travelled there many times in the past. Arriving in Johannesburg on the day that Nelson Mandela passed away felt in some ways symbolic of how my recent life has been lived. It has been with Africa in my heart. As I like to tell people, Africa cannot be portrayed in words, it can only be communicated properly through experiencing it. For my wife Angela who was already in Mauritius, this would later become her first experience of mainland Africa.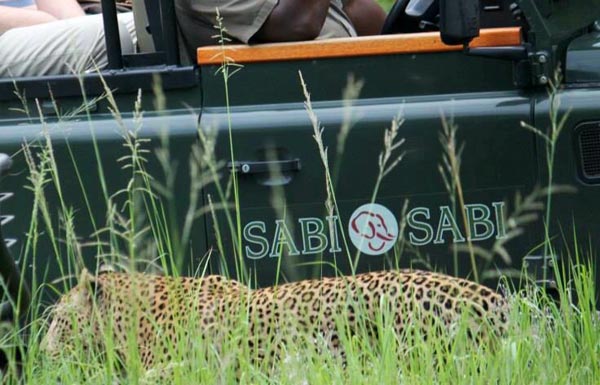 I guess the best marketing theme that I would adopt if I had an Africa tour company could be summed up in these words - "it took me months to convince Angela to add South Africa to our honeymoon itinerary, but it took less than 10 minutes of her being in South Africa to start planning when we were coming back".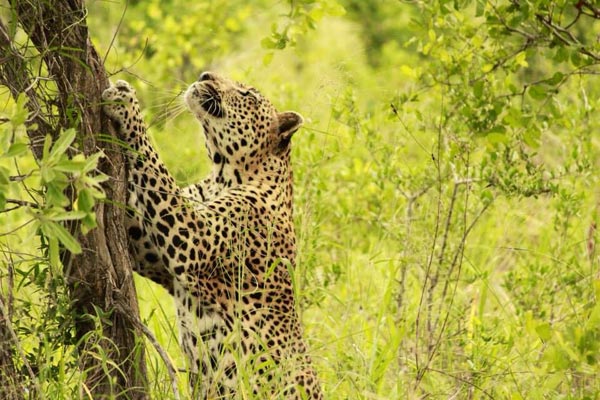 From the moment we arrived at Earth Lodge our jaws dropped. Walking down the entrance tunnel was like walking into Jurassic Park. We were accordingly greeted with a very warm introduction and a specific emphasis on us being on honeymoon. You will notice that I mentioned Earth Lodge, this wasn't my booked selection but we were upgraded to Earth Lodge. I'm sure the saying is "when you've gone Earth Lodge, you don't go back". I can't imagine a more amazing accommodation and game viewing destination in the world than that place.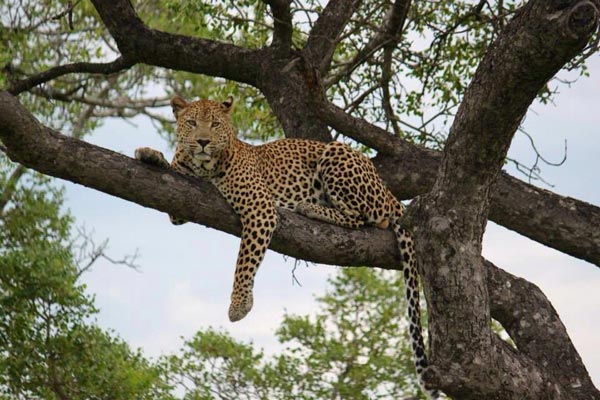 Again the game viewing at Sabi Sabi was exhilarating. Earth Lodge rooms were better than I could have ever imagined and when on honeymoon it made the trip that much more special. Walking in the room to be greeted by champagne on ice and then on the last night having rose petals placed around the room was a touch of class. At the lodge we were treated like royalty by Nadia/Stefan and afforded the luxuries of private game drive vehicles and being driven around by "Ranger of the Year" Marcus Hack (he was given this honour while we were there). He was young, confident, cheeky and extremely good at his job. We had a great time at Sabi Sabi. I saw my first leopard laying in a tree with Marcus and wept like a child with him, when I saw the second leopard laying in a tree on the 5 minute drive to the airport with Michell Steinberg all I could do was laugh at how good life was at that very moment. Michell spotted that leopard from at least 50 metres away in thick bush, unbelievable!!!!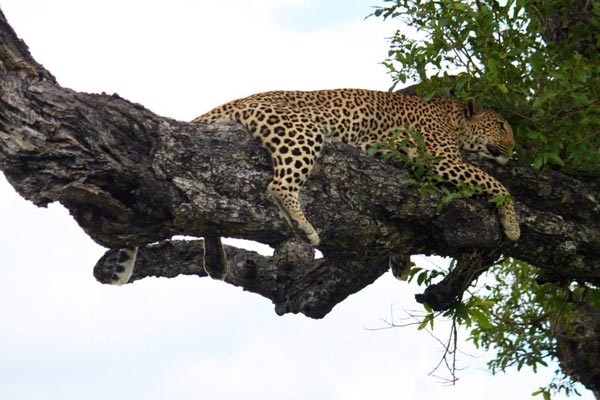 I truly believe that no matter how great the accommodation is, the Ranger is the one who makes the stay for the guest. As mentioned earlier, I've been on many safaris in my time, but in line with my personality Marcus was the best ranger I have ever had. As much as he knew how to push my 'curiosity buttons', that is what made the sightings more enjoyable, because he had me guessing and second guessing him all the way until we were in the presence of the amazing African animals that call Sabi Sabi home.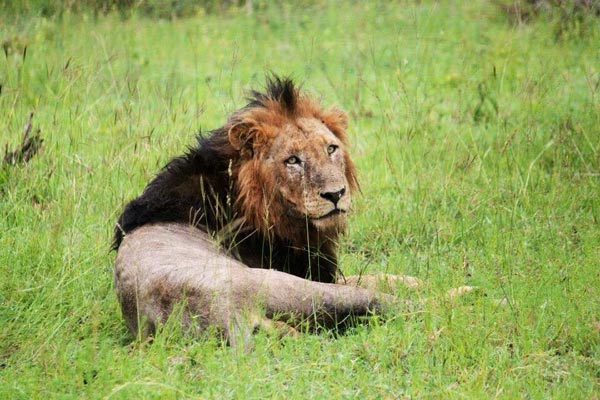 We were truly blessed to see the grand Maxabeni in a tree; you only need to ask Helen from RhinoAfrica how much I've wished for that moment. A wedding couple was having their photography taken at that time we were there with him in the background. I commented that Maxabeni was indicating to the photographer that the show was over here and to forget the bridal couple and duly the photographer did so. This was the single most magical moment of my life and very hard to explain the feeling at that time after 20 plus sightings over the years. When you add the lion cub sightings, the 3 male lion coalition, the cheetah in a tree and a safari walk near approx. 20 giraffes and you have to pinch yourself to make sure you're not dreaming.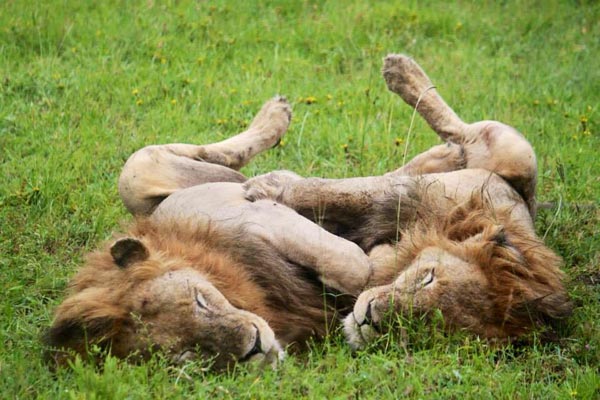 One of the greatest feelings that I leave Sabi Sabi with each time is "family". Family in the staff that make you feel more valuable than any person in the world and more importantly the animal family. I follow your Facebook page with great interest and Angela and I love the continuing stories of the fate of the lion prides or watching the great Maxabeni or Sandriver patrolling their territories. It means that the Sabi Sabi feeling is never far away from our heart. Thank you for providing these avenues to feel like we are still a part of it.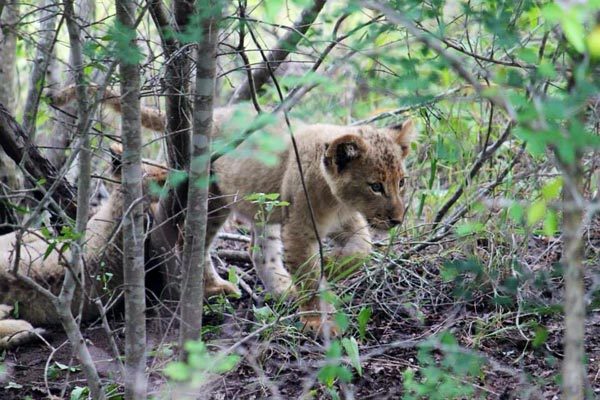 Oh how I dream of being a Lodge Manager or Ranger in Sabi Sabi. For me that would be the greatest achievement of all!