A
TASTE
FROM
THE
BUSH
on Apr 09, 2020
If there was ever a time to experiment in the kitchen, it is now. Preparing and serving a nutritious meal – even a simple one - for ourselves and our family brings great comfort during this time we are spending at home. Cooking is a productive way to pass the time indoors as it provides stress relief and gives our minds a break from overthinking the current global situation.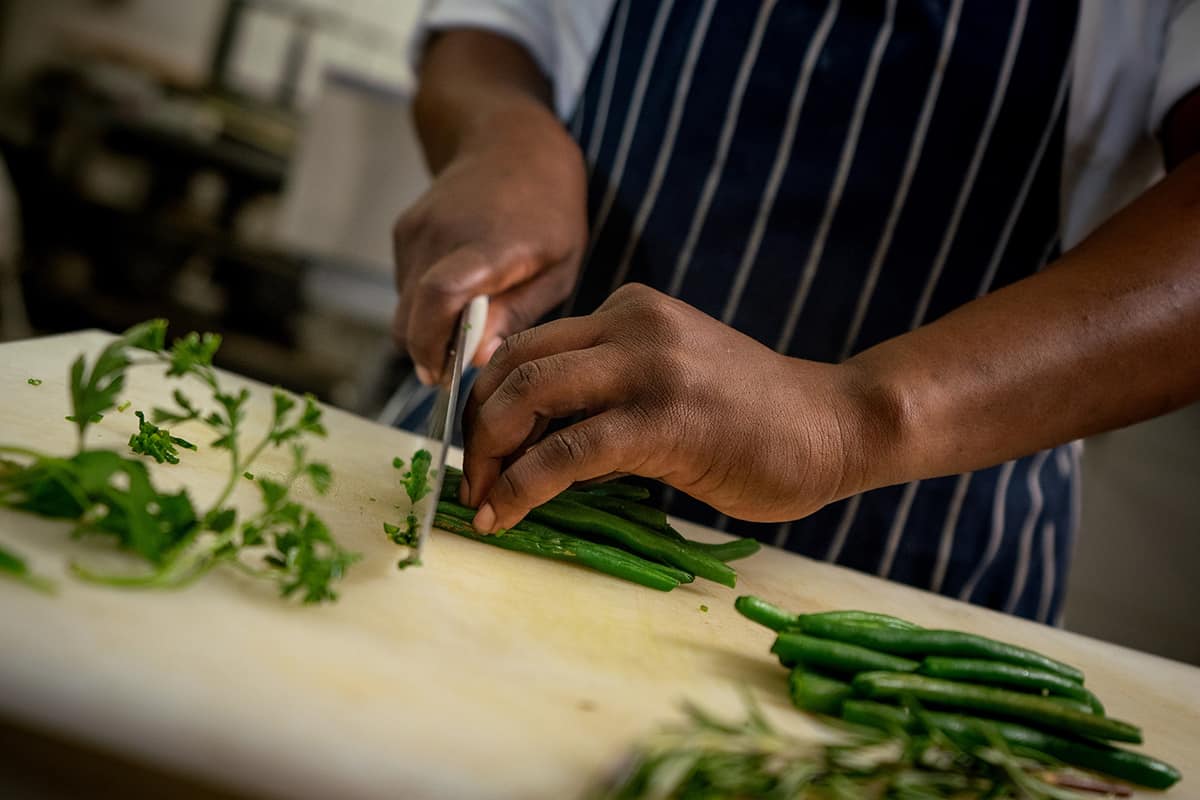 A great way to approach cooking at home is to try out dishes that are 'simple done well' – based on Sabi Sabi's dining and culinary culture that has been implemented in our award winning five-star lodges for over four decades. Learning a new skill in the kitchen or simply having fun with the family while cooking is a way to make memories and count our blessings.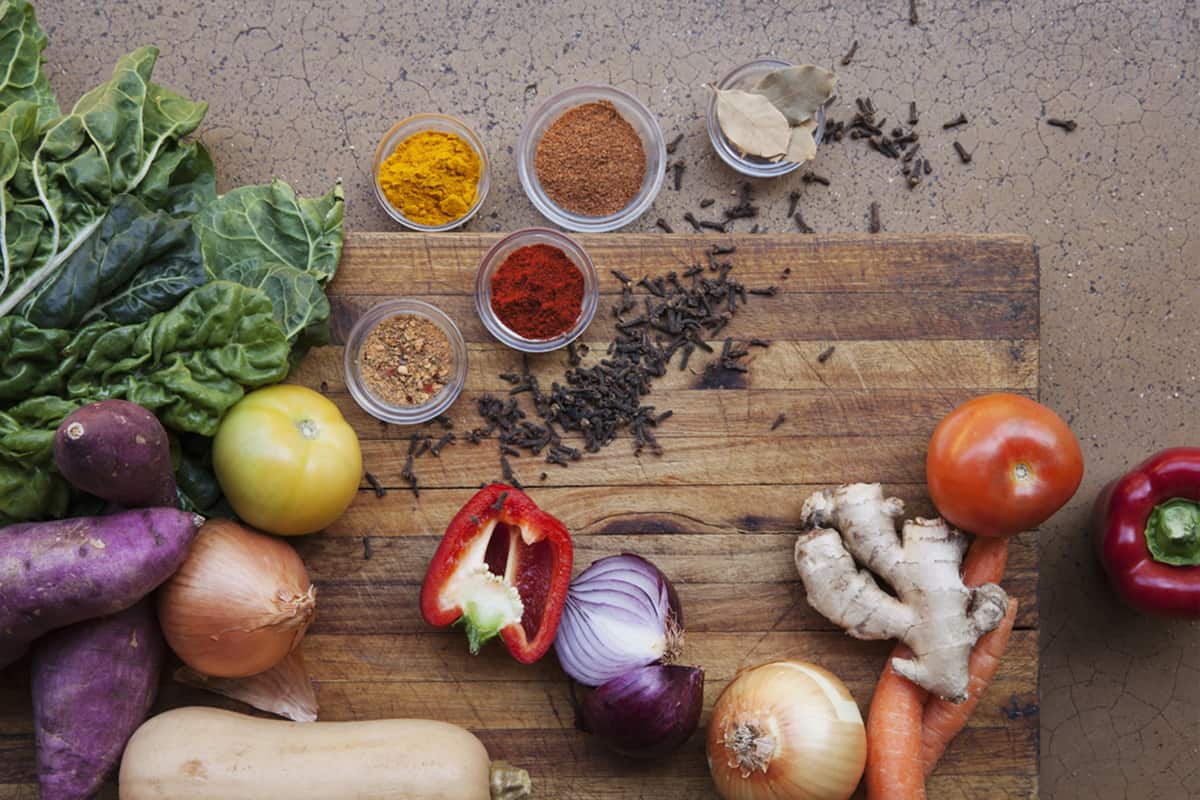 Preparing a meal from scratch allows you to cut out ingredients unnecessary to your diet and to include those that sustain a healthy lifestyle.  Using higher quality ingredients, appropriating portions and cooking large batches are just some of the benefits included in maintaining a balanced diet at home.  Culinary inspiration during lockdown is to be found on numerous television channels, blogs, virtual cooking classes and in trusted cookbooks.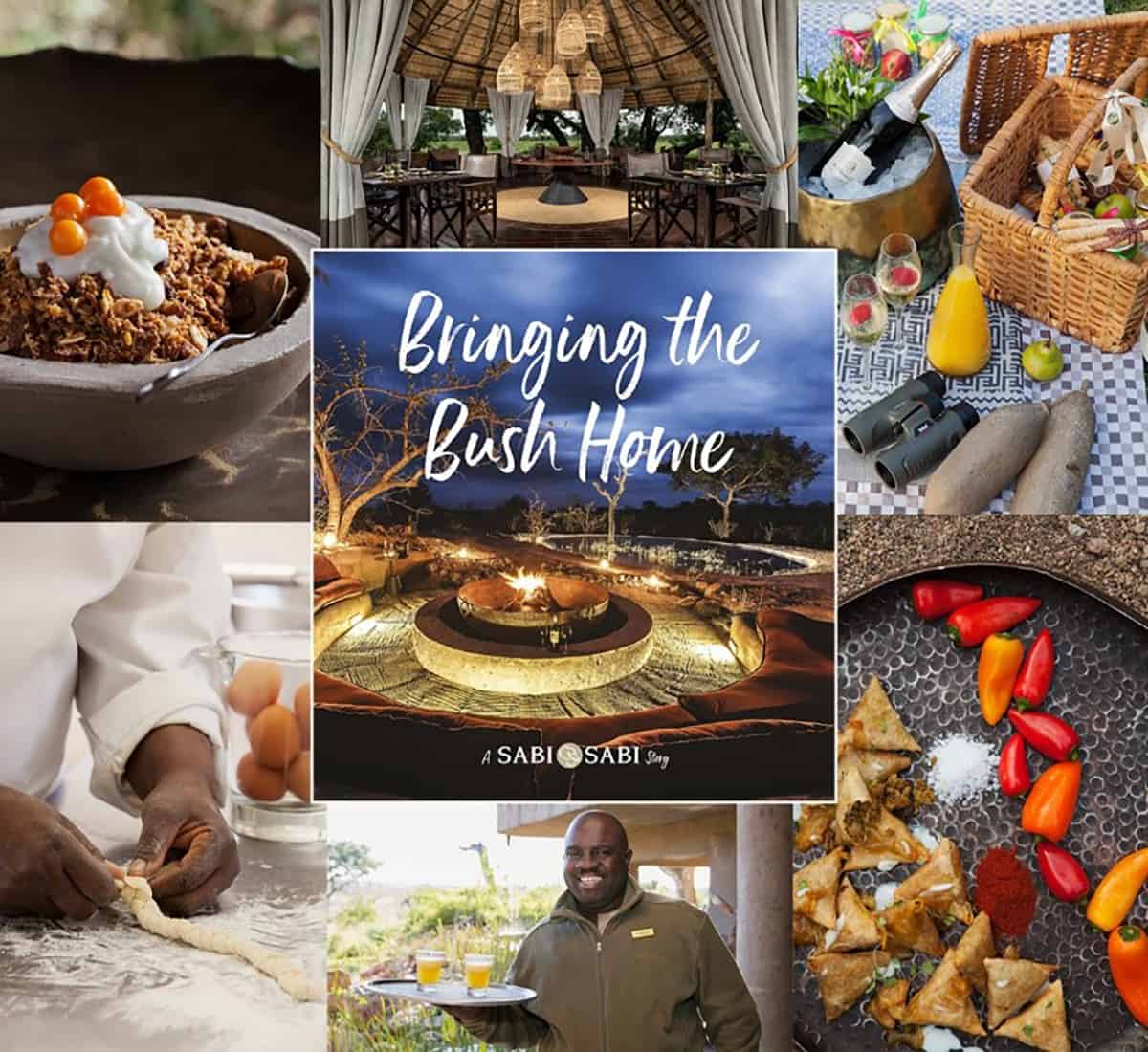 It's been a year since we launched our first cookbook 'Bringing the Bush Home', inspired by our guests and their requests to take menus and flavours of the bush back home with them. This collection of timeless recipes and amazing dishes is inspired by South African culinary styles that have been passed down from generation to generation.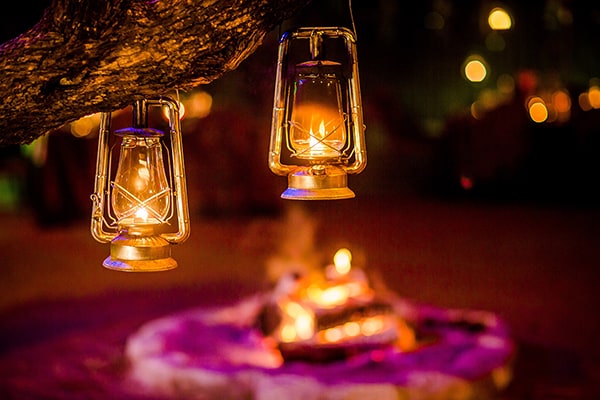 Dining is a huge part of what our guests enjoy at Sabi Sabi – it's a time to tell stories and evoke tales of adventures. Sharing a meal together is one of life's pleasures as is enjoying delicious fare. Doing so while surveying the surroundings of the bushveld is what safari dreams are made of. Mealtimes at our lodges are memorable events – from Bush Lodge's famous buffet breakfasts overlooking a well utilised waterhole just metres away, to dinner in a traditional farmhouse kitchen at Selati Camp. The Msuthlu riverbed in front of Little Bush Camp is an exciting setting for private dining, while the fine dining cuisine presented at Earth Lodge is an experience in itself.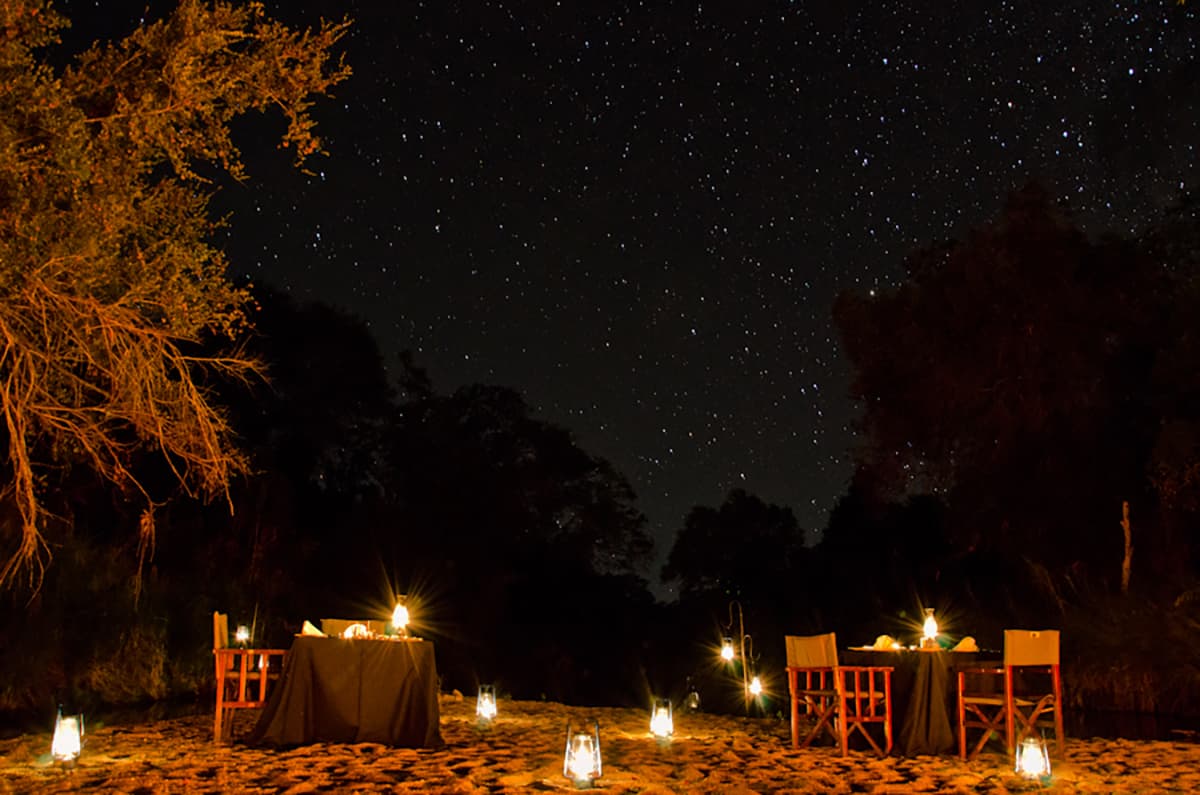 Whether you are an old hand in the kitchen or an ambitious amateur, putting the pantry staples you happen to have to good use, can be challenging. We have chosen these recipes from 'Bringing the Bush Home' to assist in creating simple yet nourishing dishes that bring the sights, smells and tastes of our majestic continent home.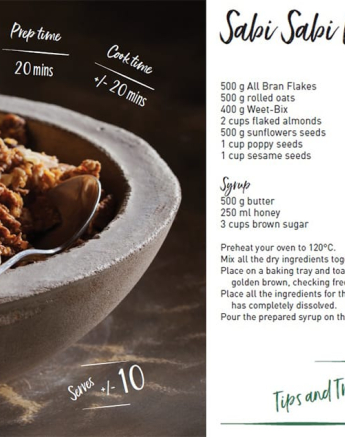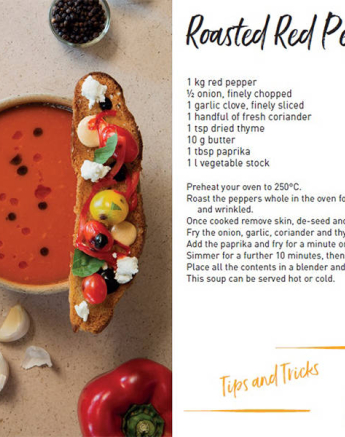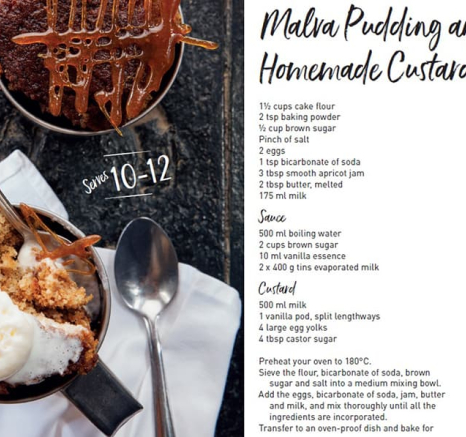 In times of uncertainty, we find solace in food that conjure up memories and emotions. May these easy-to-make recipes of truly comforting dishes remind you of a time when you were seated under African skies while enjoying a lovingly made dish from our chefs and our kitchen teams.
We look forward to welcoming you back soon. Until such time, make the most of this time.