It has been yet another incredible week of game viewing at Sabi Sabi Private Game Reserve. After all the excitement of last week's events, I was looking forward to what the coming one would bring and it did not disappoint.
After the Sand River males and three Southern Pride lionesses took down a behemoth of a buffalo, keeping them well fed for several days, they moved south once again, but two of the lionesses were left behind. It seems that one of them incurred an injury to her back leg during the hunt, slowing down her movements from there onwards. The following morning, the rest of the group returned to their injured companion and we found them all in a very 'loving' mood. Lions are the only sociable cats, forming very strong bonds with one another through physical contact such as nuzzling or grooming, and often the strongest bonds are with members of the same sex.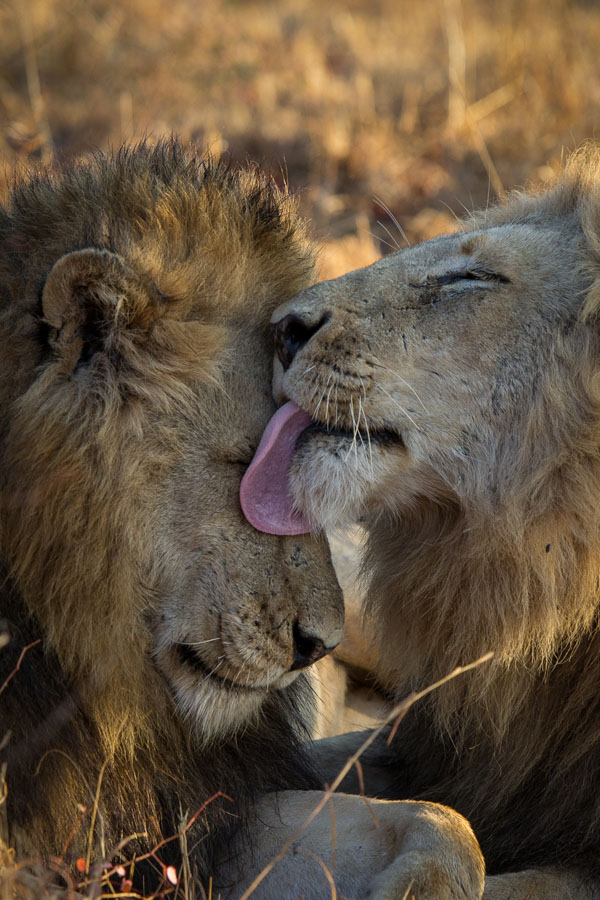 We've been having some amazing encounters with several different herds of elephants lately as well as other bachelor groups, but one breeding herd in particular has been giving us a lot of joy. A few weeks ago we were only hours shy of witnessing one of the females giving birth and we have had repeated sightings of the same herd since. The now few-week old calf is looking really good and fitting into the herd quite nicely. The adults are still rather protective, often forming circles around the young calf while it clumsily attempts to emulate the elders with regards to use of its trunk. This always leads to great quality entertainment for all and I look forward to seeing more the little guy, or girl, very soon.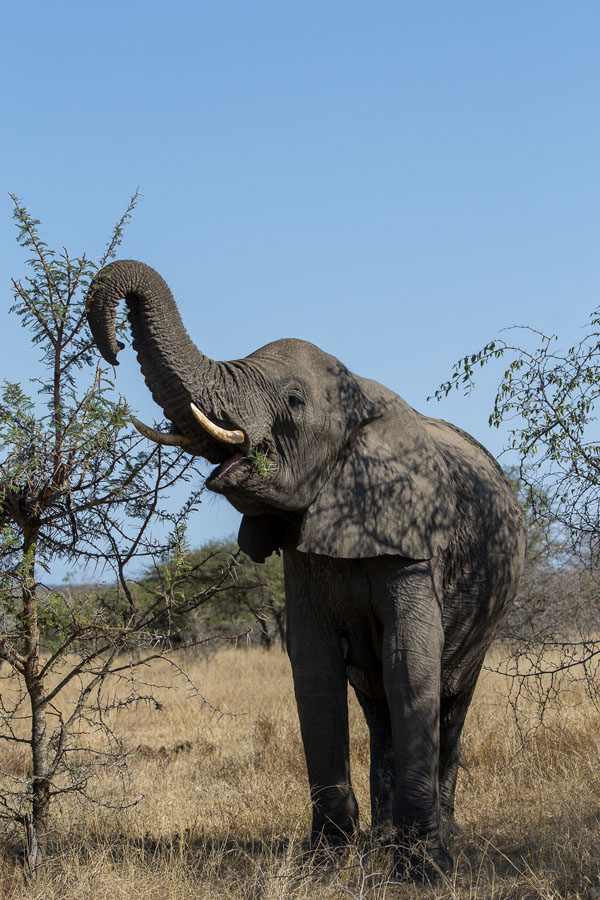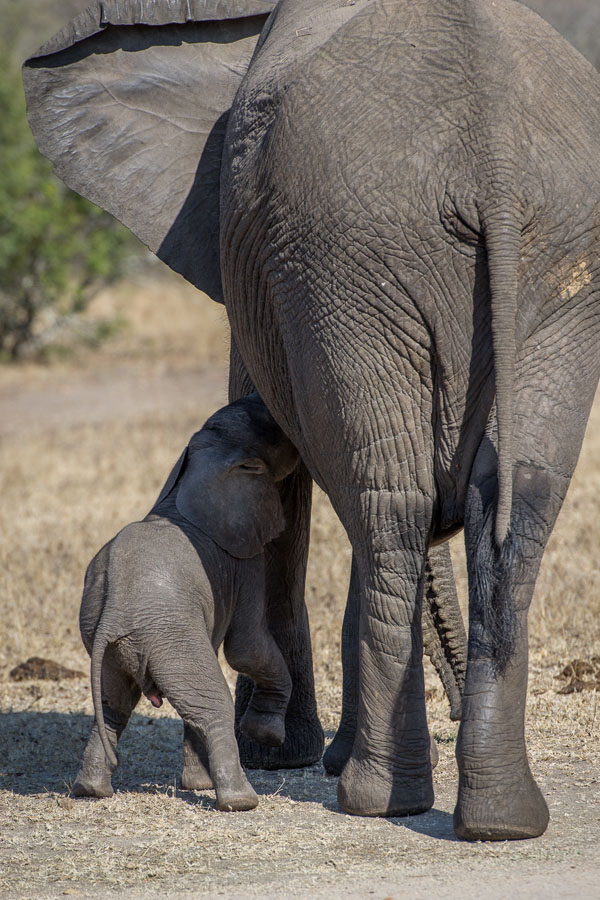 Another individual that we have been seeing quite a bit of is a particularly large tusked bull elephant that has come to us from the north. It is quite a treat to see such a large animal, as there aren't too many of the big tuskers left, having either been poached or hunted out of existence. He still doesn't hold a candle to the famous tusker Mandleve, who spent many of his latter years on Sabi Sabi land, but he is still impressive nonetheless.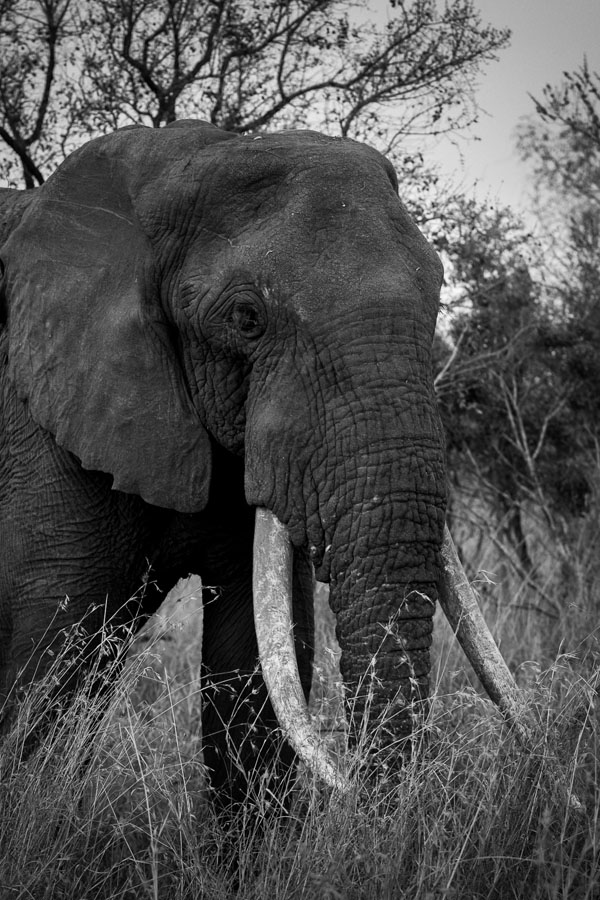 The Outcrop female and her blue-eyed daughter have settled themselves close to Earth Lodge and are becoming a regular feature in the south of the reserve. We spent quite a lot of time with the duo this last week around Kalenge Dam keeping us very entertained while hunting cane rats around the area, and very successfully I might add. While sitting with them one morning the youngster even made a kill of her own and was very excited to have done so. It's an awesome experience watching as a young leopard gets nearer to independence and this young female will definitely be one to watch in the future. I hope she sticks around.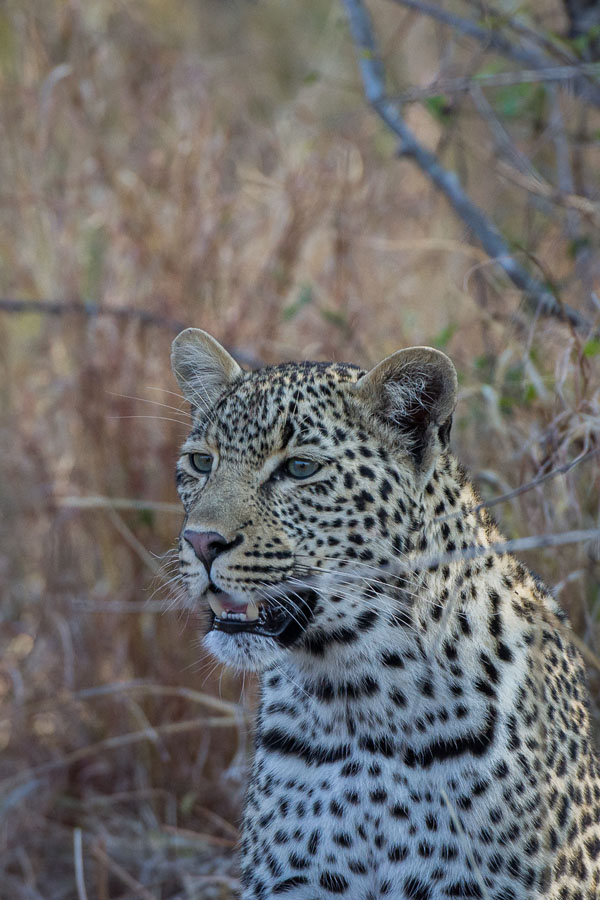 There was also quite an interesting turn of events this week after an elephant bull died from old age. Needless to say the carcass was bound to attract predators and hoards of vultures to the area, but we definitely weren't expecting the individuals that we saw there. Solo was first on the scene, having moved in from the east; with the Sand River males busy in the north on the buffalo carcass. The Southern Pride split of four females and the one sub-adult male then joined Solo. This was most interesting, but even more so was the behavior that they all exhibited towards one another. They seemed, by all accounts, to be a rather cohesive group. This is yet another twist in the Southern Pride saga and to be honest, I have no idea what to expect next. It does look like Solo may be making his move and might just try aligning himself with the estranged members of the former Southern Pride, taking the remaining young male under his proverbial wing. Time will tell.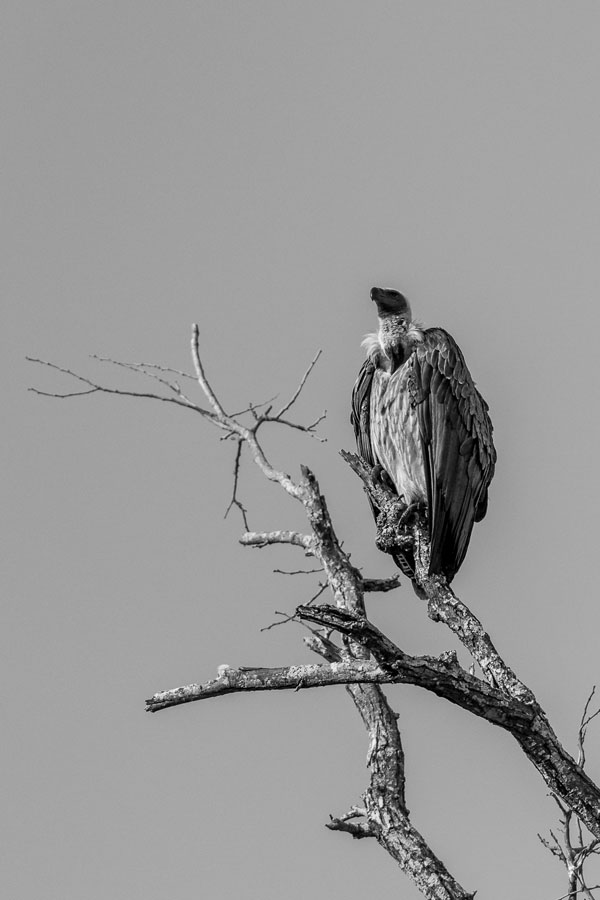 A large breeding herd of buffalo also made another brief appearance on the reserve this week and as one would expect, hundreds of birds were also in attendance, namely Red-billed Oxpeckers and Fork-tailed Drongos.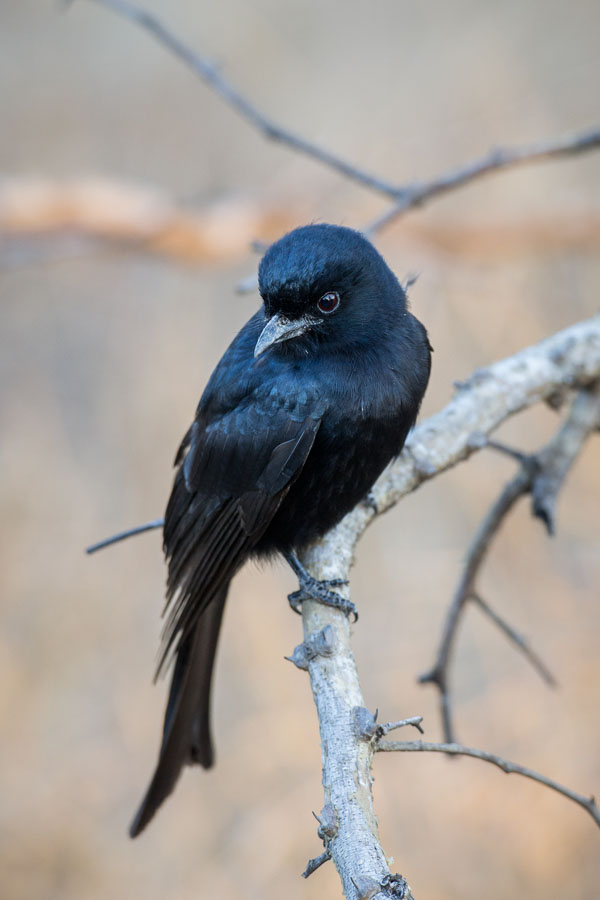 We've been enjoying some great general game sightings as well, particularly with giraffes and warthogs. There's been a large aggregation of giraffes moving gregariously through the reserve and we've been enjoying our time with them, especially two youngsters within the group. As for the warthogs, usually they are very shy and run from the vehicles on sight, but for some reason I have had some close encounters this week with some of the most relaxed animals I've seen yet.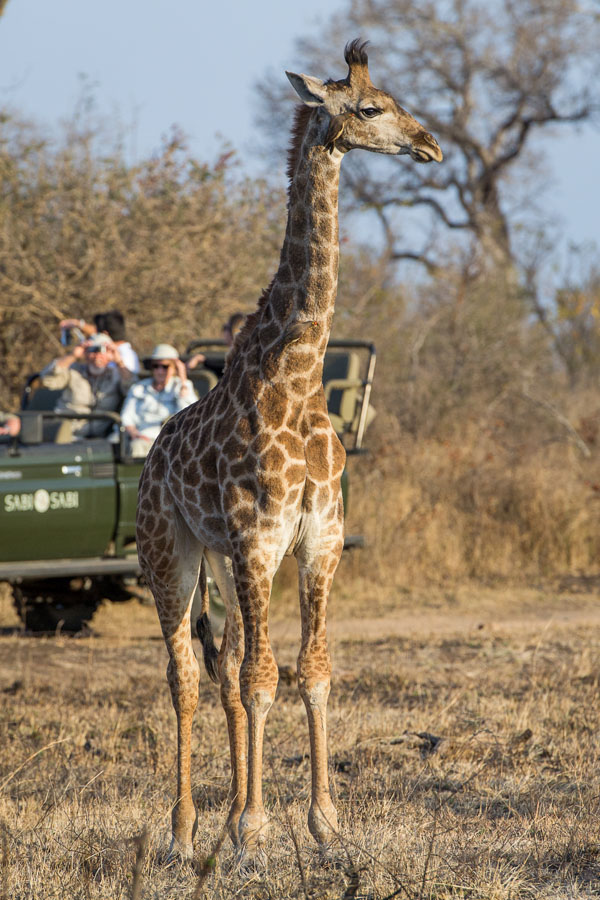 A very big surprise this week came in the form of the Nottins female and her beautiful little cub. We literally stumbled upon them one afternoon after she had been seen earlier that morning hunting a short way away. As soon as I laid eyes on the two of them I knew she had successfully made a kill and was fetching the cub to take it to the meat. We followed them at a distance while they made their way slowly to a large Ebony Jackalberry tree where an impala lay lifeless over a forked branch. The cub relished in the meal that mom had provided and we just sat in awe of experience. It was only the second time I've personally seen this little one so I may have been more excited than my guests at the opportunity. Nottins has been providing very well for the young cub and if all goes well we will be seeing a lot more of this little leopard over the coming months. Nottins and cub blog to follow soon.
So ends another magical week in the bush and while we are still enjoying the cool weather and spectacular sunsets of the dry season, it is very clear that a change is on the horizon. The first trees have begun to flower, new leaves are beginning to develop and the air is suddenly holding moisture. The spring season will soon be upon us as well as the much-needed seasonal rains. I hope you have enjoyed this week's recap and I look forward to bringing you more highlights next week. Until next time…
BY: MIKE PALMER (BUSH LODGE RANGER)