The seasons are starting to change once again here at Sabi Sabi, with early morning temperatures slowly starting to increase as Spring approaches. The Styx Pride was still feeling the chill as they were huddled up one morning but once the sun warmed the pride up, it was playtime. One of the cubs found a stick and started a game of chase, even mom got involved. With the sound of buffalo in the distance, playtime was over. The pride got onto the trail and made a beeline in the direction of the buffalo.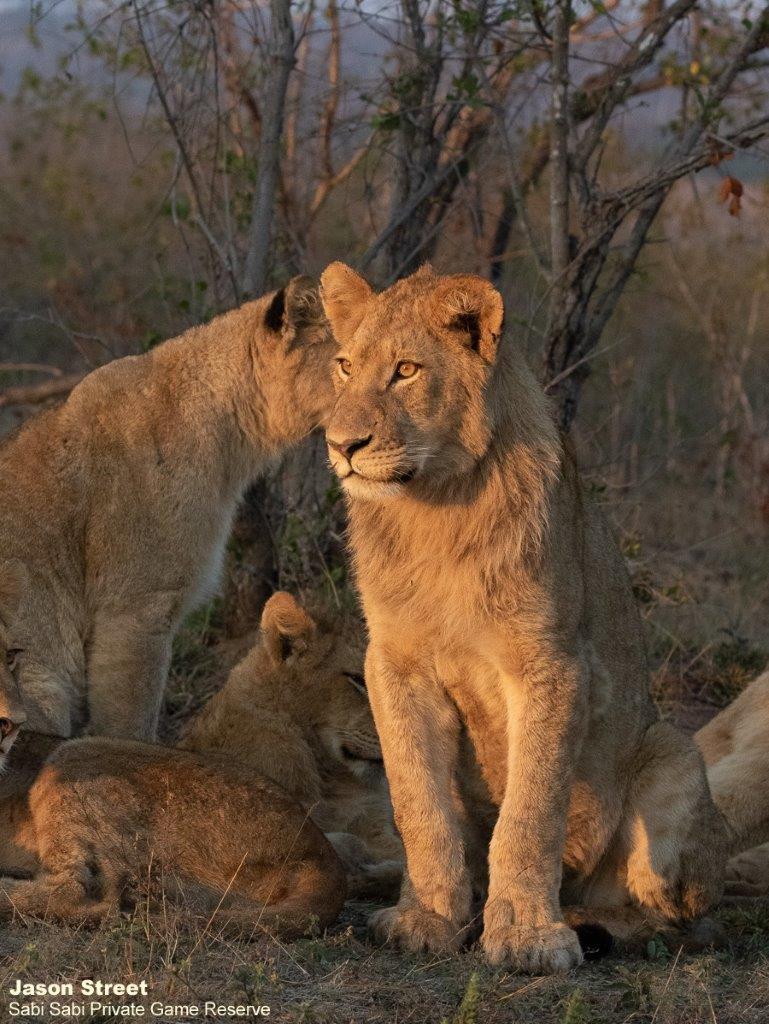 Some days later, they were on the move again and we got to view the 13-strong pride heading toward a nearby waterhole – what an incredible sight to see!! With ample prey and water around, lion prides will move around to where food and water is most abundant and because of our biodiverse habitat, we are fortunate to have the entire pride moving through Sabi Sabi.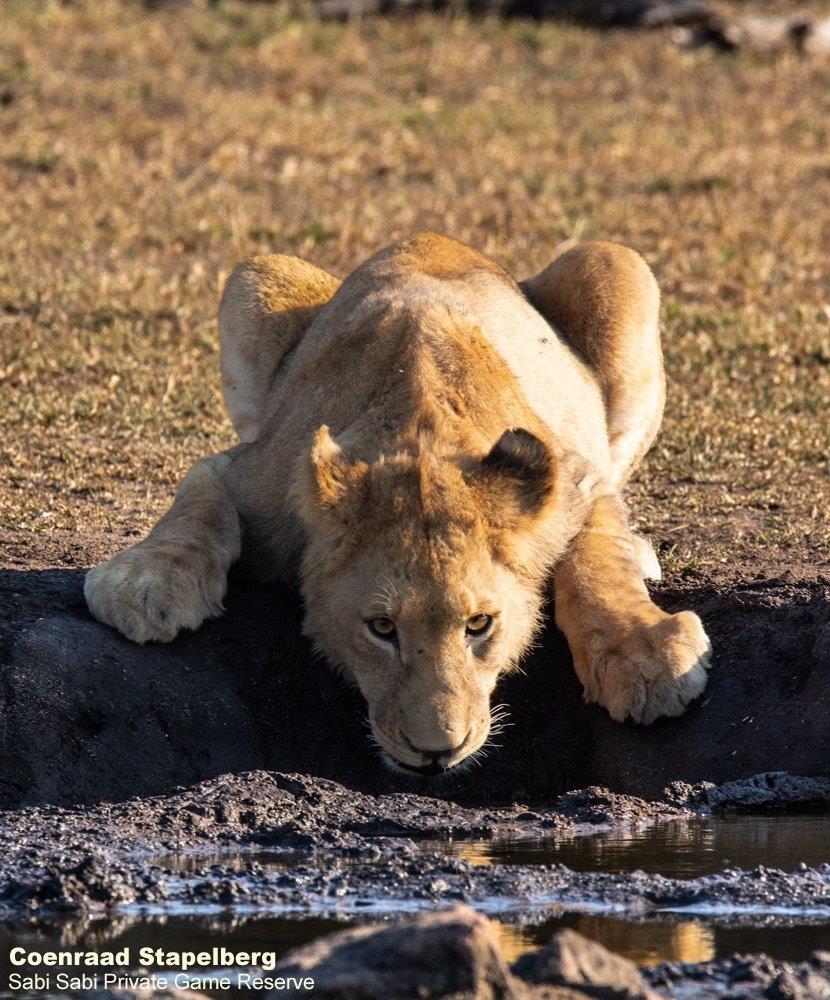 Over the weekend, we located the N'waswishaka males who have been spending time with the Kambula females on the eastern sector of our reserve.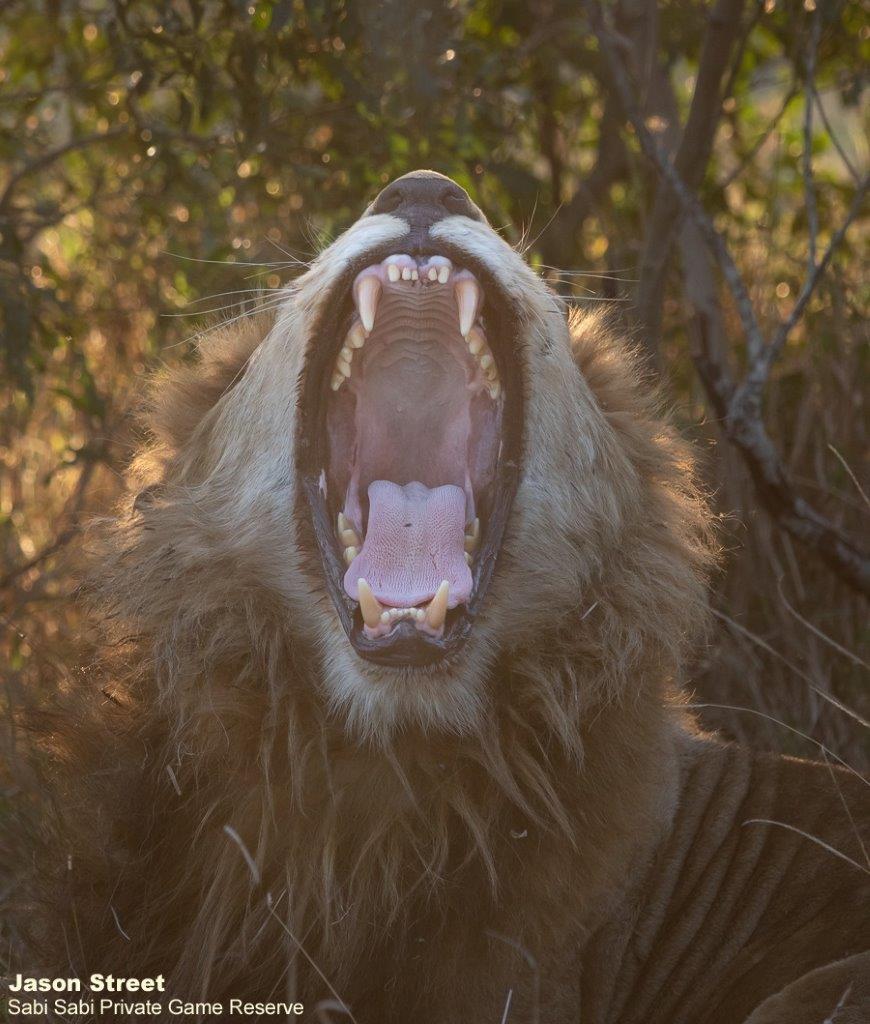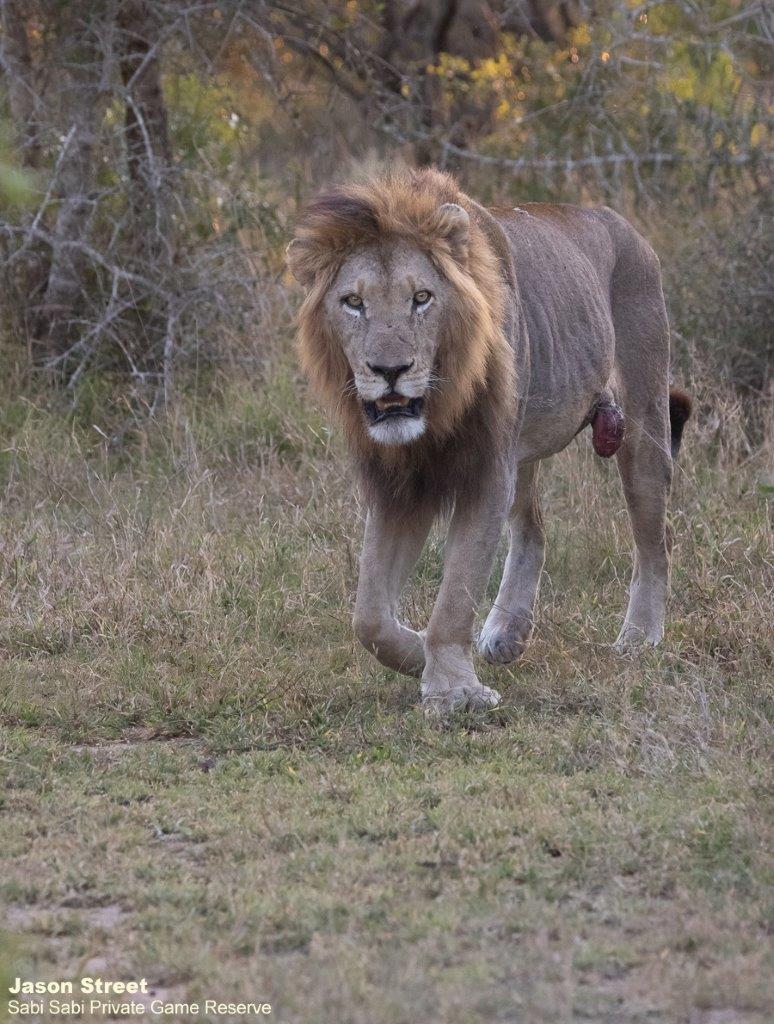 Tracks for another pride of lion were found close to Earth Lodge.  When following up it was discovered that there were tracks of male lions with the pride. The tracks eventually led to us finding the two Gijima males with the Southern Pride.
It was only a matter of time before these males and the Southern Pride met up. There have been many predictions as to what may happen when the two new males come into contact with the young females. The adult female has done a good job of keeping the males away from her two daughters. Many thought the new males would not accept the still very young females and they might kill them. For now, it seems the Gijima males have accepted the Southern Pride and who knows, these may be the two males that really bring the Southern Pride back to its former glory! The two young males are almost at an age where they could start reproducing and the adult female is now certainly ready for new cubs. Exciting times ahead for the Southern Pride.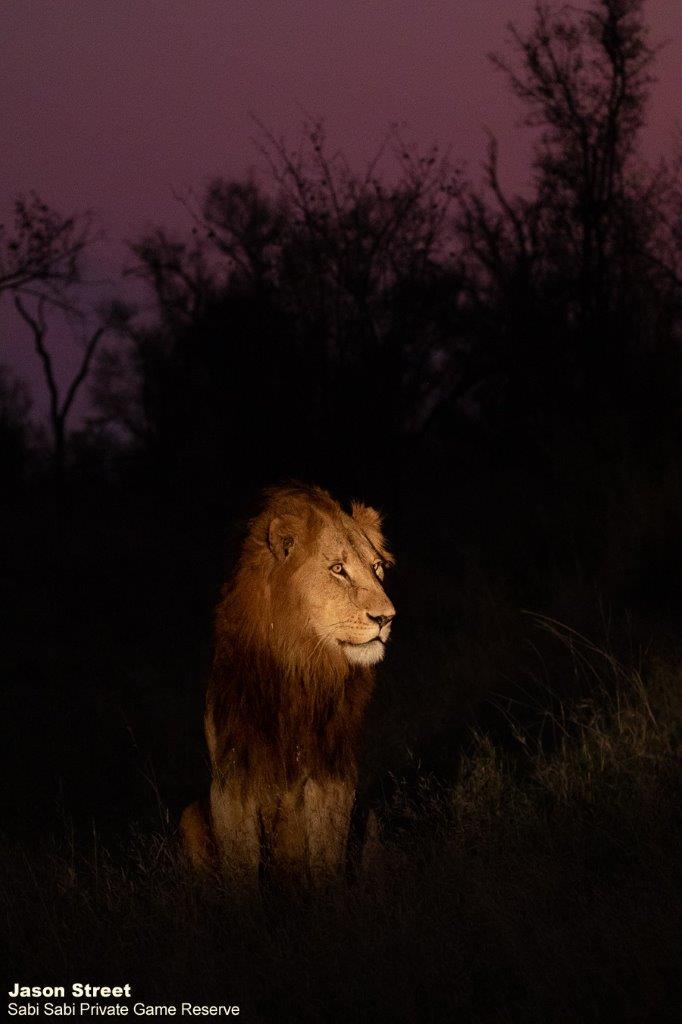 One morning, we heard on the radio that the Southern Pride female and one of the Gijima males were busy stalking buffalo. We wondered where the two young Southern Pride females were and received confirmation that they were seen not far away. We made our way to the adult lions. They were patiently waiting for the right opportunity. As they followed the buffalo, we kept following which allowed us to have an amazing sighting of them as they moved from one vantage point to the next. We stayed with them for a while and was hoping to see what they had planned for the buffalo but unfortunately, with it only being the two of them, it would've been a hefty challenge for them to take down a fully grown buffalo, so we decided to turn back and head to Selati Camp for breakfast.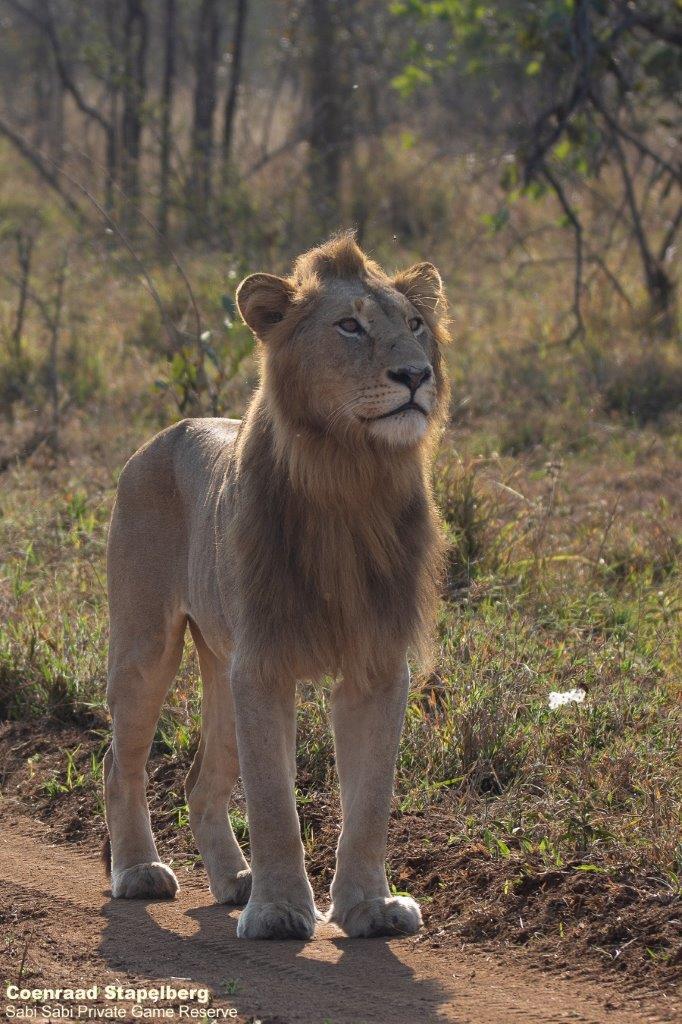 Tracker Donald spotted Tsutsuma high in the branches of a Marula tree. After losing the bulk of her kill to Golonyi, Tsutsuma did manage to eventually feed on the duiker she killed. Her tummy was full, and she was unscathed after her tussle with Golonyi.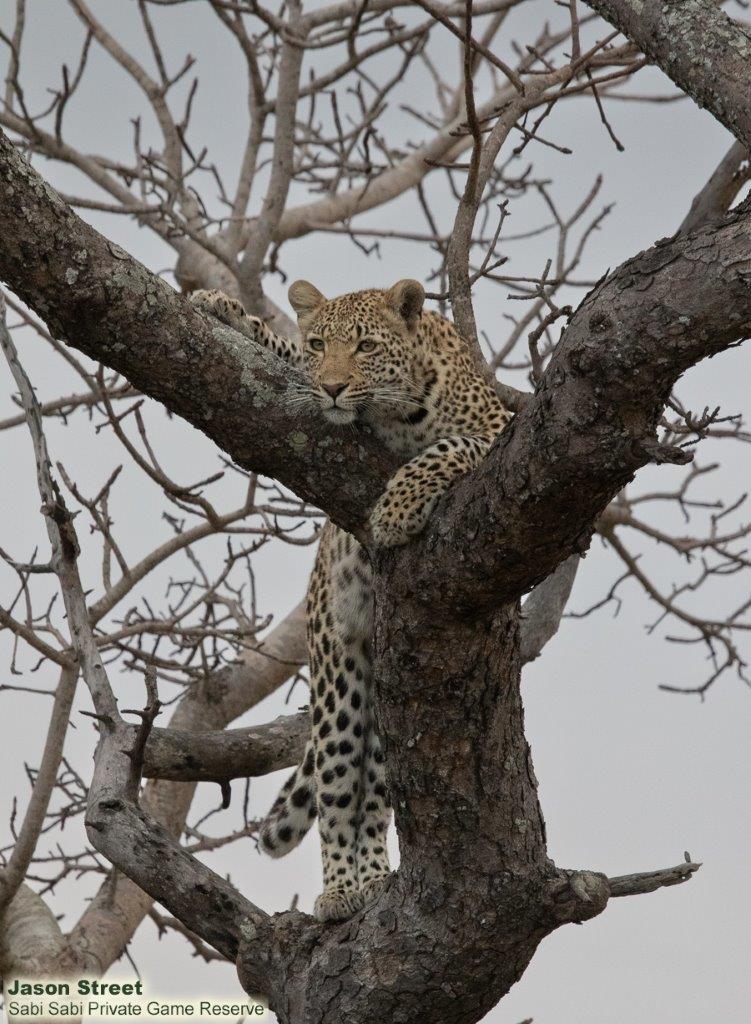 Heading back to the lodge after safari, you hold on to that last bit of hope that you will see something amazing. We were privileged to find Mawelawela walking down the road. He stopped for a few seconds before heading into the bush, and we left him as we carried on back to the lodge.

We left for our afternoon drive with the goal being to find leopards. We went east and heard that one of the other rangers had found Ntsumi with her cubs. As we were pulling up on the sighting, Ntsumi dashed off into the bush and with our hearts in our throats, we followed slowly, hoping to get a glimpse. To our surprise the majestic female popped up right next to our vehicle!! We followed her for a bit and watched her as she moved through the grass. She settled herself in a drainage line and gave us a great view of her beauty as she lay there in the fading sunlight.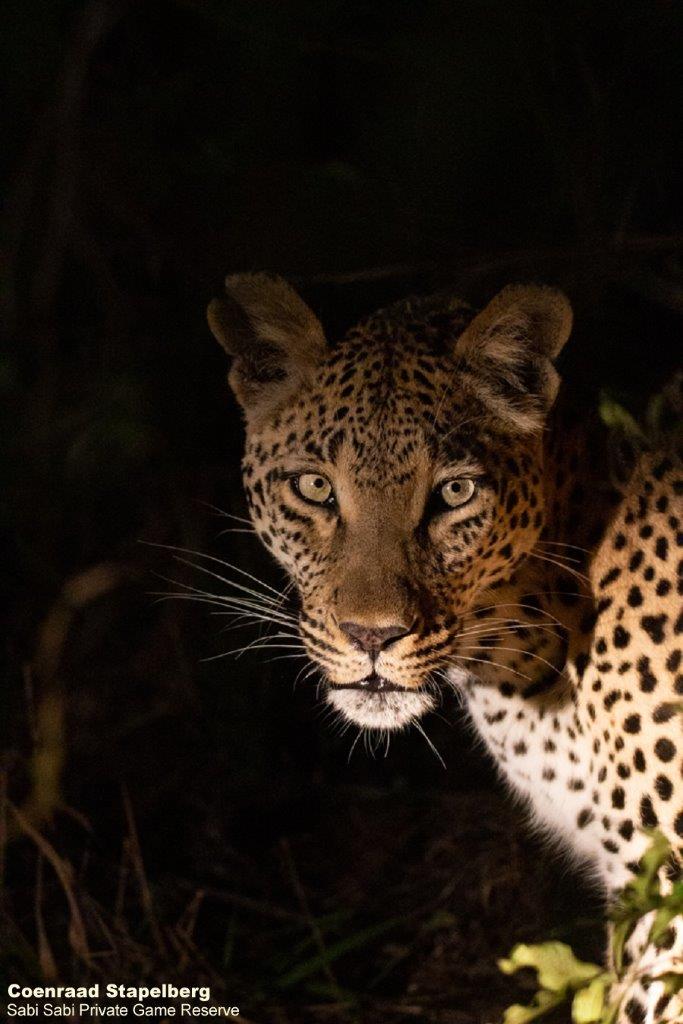 We tracked this big male leopard, and to our surprise, found Hanyile walking down the road, stopping every now and then marking his territory. His presence attracted two hyenas, which came too close for comfort, so he made his way up a tree, and when the coast was clear he continued with his early morning stroll.  We continued following him, watching as he stopped to sniff at a small bush and then displayed a flehmen grimace. This happens when they get the scent of another leopard in the area (male or female). This smell is transferred to the Jacobson's organ, which allows leopards to analyse any pheromones in the scent markings.

A Yellow-billed Hornbill managed to find an opening to a termite mound picking out termites at will. Not only do these hornbills eat termites, they also have a very wide range of diet consisting of both invertebrates and small vertebrates. They eat insects, bird chicks, frogs, chameleons, ants, and the list goes on…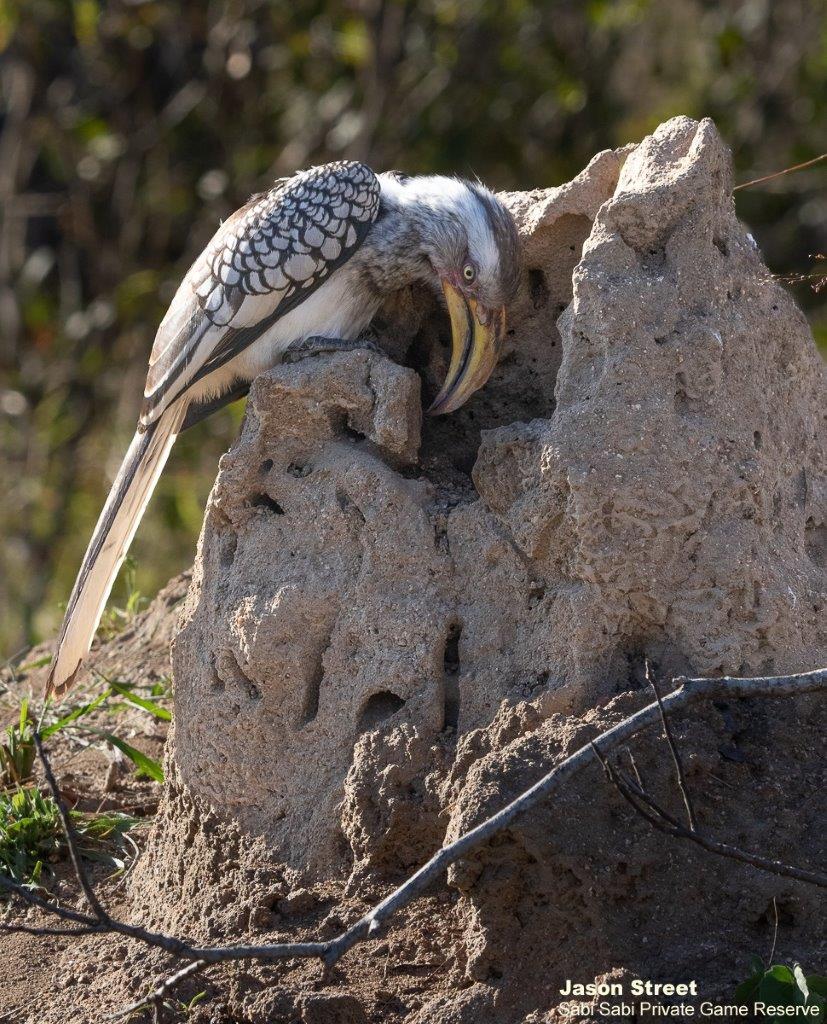 The sheer size of this male elephant caught our attention and upon closer inspection, it was not only his size that was magnificent but his tusks too.

A Scrub Hare was found nursing her young – not something we get to see very often! Scrub hare young are born precocial, meaning they are fully furred, eyes open and can already move around minutes after being born. It is important for them to be able to do this as their mother will not protect them from danger. If danger approaches, the mother will run off and leave the young to fend for themselves and return once the danger has passed. The mother will nurse the young for about one month, thereafter the young will be all on their own. What an incredible sighting!

On approaching a large open area close to Bush Lodge, a wobble of ostrich was found foraging. The plumage of the female ostrich is greyish brown as per this photo. The males are unmistakable with black feathers and white wings. Ostriches eat plant material, leaves, seeds, seed pods, flowers, and small fruits.

Did you know, that despite their very long elongated necks, giraffes have just 7 vertebrae in the neck, the same as humans?!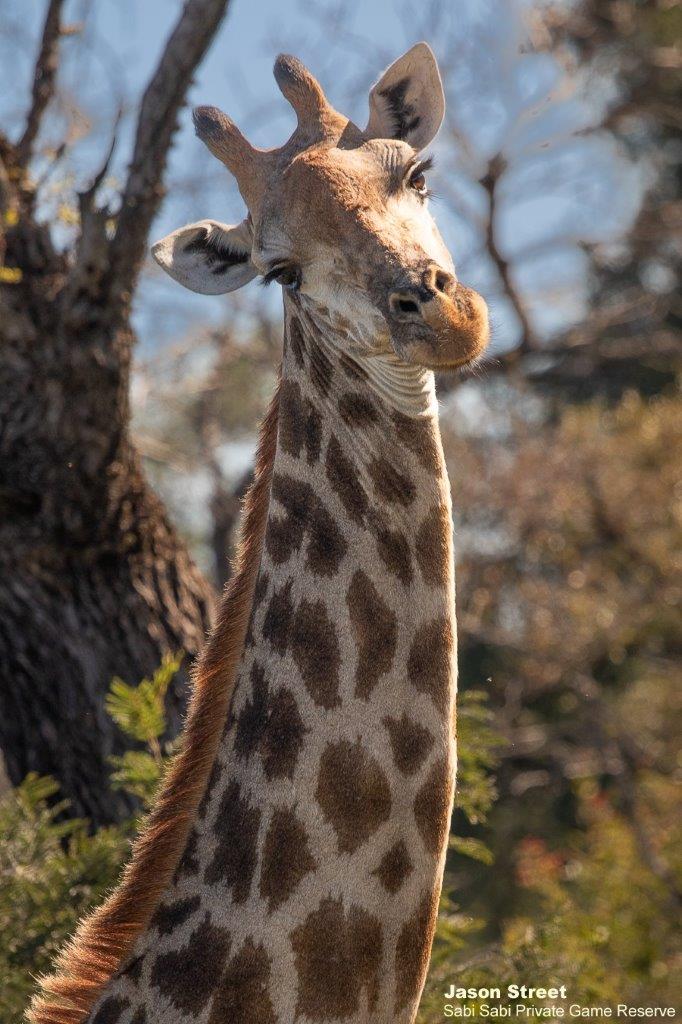 Until next time…

Blog by Wendy Claase
Images by Coenraad Stapelberg, Daniel Greyvenstein, Jason Street and Ronald Mutero