A great start to the week as we had the privilege of watching the young Goloyni female stalk and try hunt some impala. Cats have incredible patience when it comes to hunting, as they need to use their camouflage to help them get as close as possible to unsuspecting prey. Unfortunately for her, the impala saw her before she could get to them, and they ran off. She then climbed onto a tree stump and groomed herself while keeping an eye on them in the distance.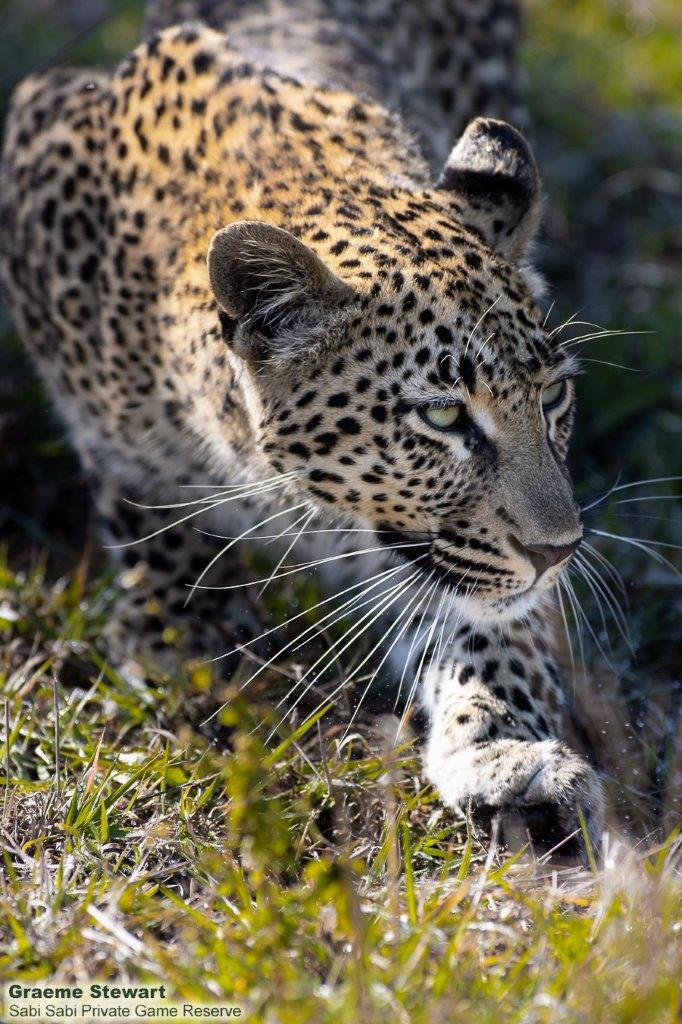 Kigelia gave us the run around as we tracked her for an extended period, finding her where she had stopped for some water and continued. The tracks were fresh, we just could not locate her. We decided to move on and return a little later which paid off. She eventually showed herself and we were treated to spending time with her hunting some impala in the dark.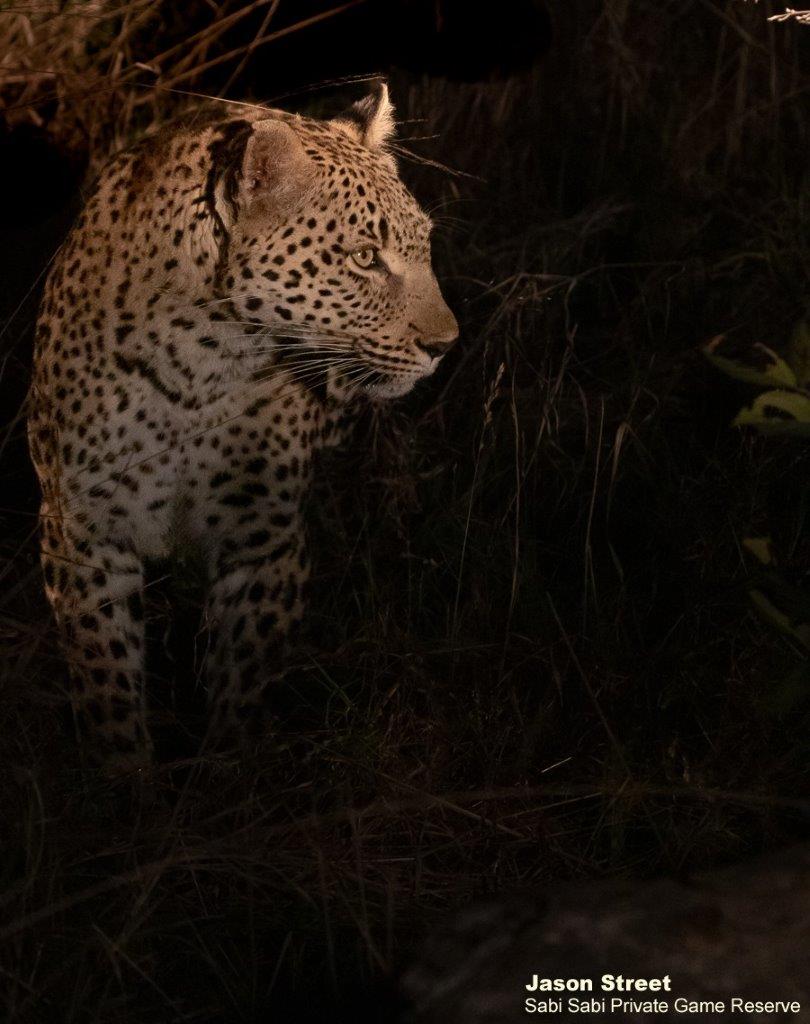 Ntsumi and her cubs were also elusive this week with only very quick sightings of them.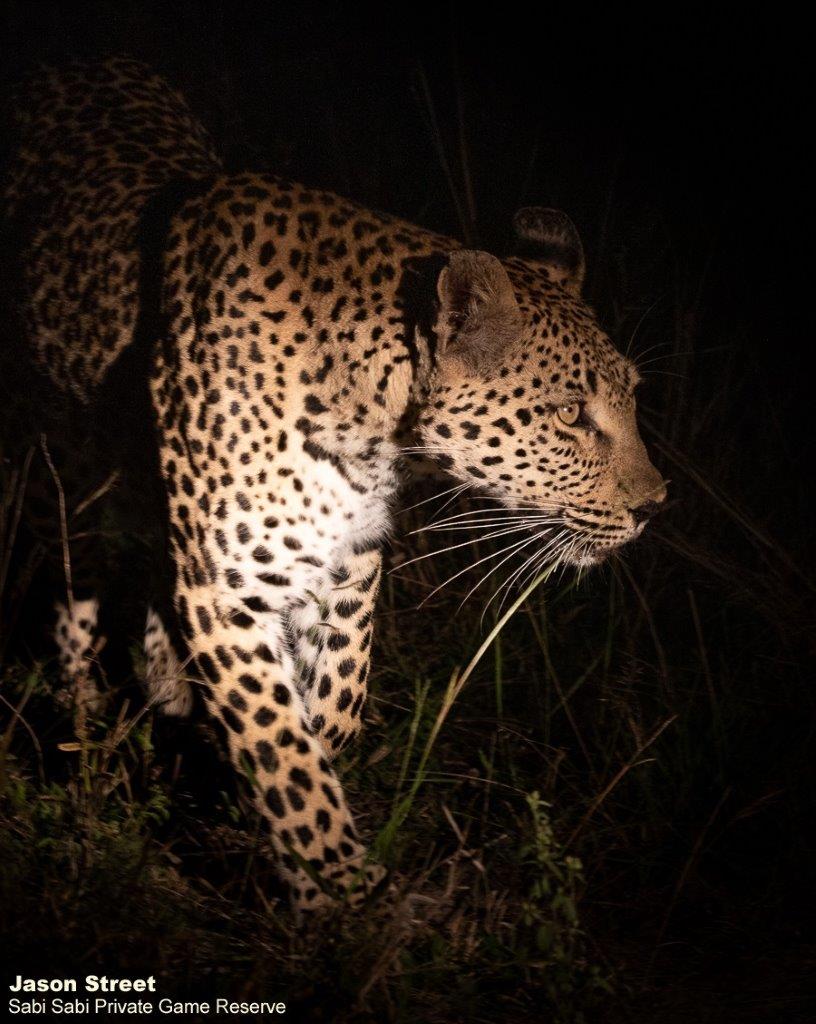 We tracked down Mawelawela just before dark and found him at the base of a termite mound. He got busy hunting warthog after the sun had set. He startled the warthog, and they ran out of the safety of their burrow inside a termite mound. He went into the burrow to see if any had stayed behind but emerged empty-handed.

After spending a few moments affirming social bonds, a mother cheetah and her cub went on the hunt, using a fallen-over tree as a vantage point. They spotted a herd of impala but could just not get close enough to be successful. They then made themselves comfortable in the shade while keeping an eye out for their next meal.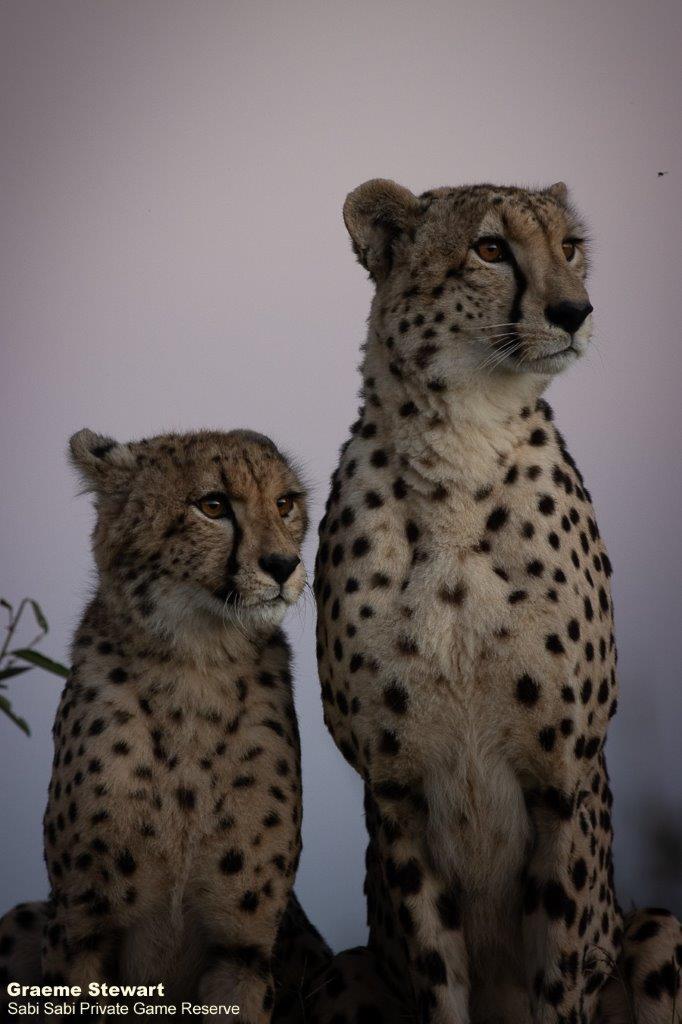 As Graeme came around the corner, he caught the attention of this zebra who did not let him out of its sight until he had moved off.
It's not always easy or comfortable taking pictures into the sun, it goes against everything we are told not to do. However, sometimes stepping out of the norm will produce something different. Here a kudu cow posed on top of a termite mound with the sun directly behind her, allowing us to capture some golden skies.

The largest species of vulture in our region, the Lappet-faced Vulture, has a wingspan of up to 2.8m across. Males and females look the same and are believed to form life-long monogamous pair bonds, which they would form from their first breeding at 6 years old.

Winter often brings clear skies and a lot of stars! Over the weekend, Ronald made good use of perfect conditions to try his hand at some astrophotography.

Quite often on safari, we see zebra and wildebeest grazing together. This sighting was no different as we came across a dazzle of zebra and a lone male wildebeest together, looking out for one another.

Squirrels look so small, but they are a great value to guides out there when tracking predators, especially leopards. Once they see a leopard, they will continually alarm call with a very distinct call that will always catch one's attention.

We don't ignore these little animals when we are out on safari. Dwarf Mongoose are always busy – most of the time foraging and not really shy to be close to the vehicles – which gives us a chance to explore and watch them close up.

Like human fingerprints, each zebra has their own unique set of stripes. This stallion had the most unique pattern on his forehead, truly one of a kind.

After spending two days following tracks all over the northern sector of Sabi Sabi, the entire Styx Pride decided to come out of hiding. The pride made their way down to the waterhole in front of Selati Camp, with the cubs playing and drinking, allowing for a wonderful sighting.

The Pride didn't move too far, spending quite a bit of time at the waterhole, much to the delight of Selati Camp guests having the best "armchair safari" from the comfort of the lodge! They watched as the lions chased and hunted impala and kudu but were unsuccessful.

Their luck changed somewhat as they were later seen finishing off an impala – a small meal for so many lions but each of them did get something to eat before moving into the shade, away from the early morning sun.

Two of the Kambula females – looking well-fed and in good condition – were found soaking up some sunshine on a cool morning at Sabi Sabi. They were seen not too far away from the Styx Pride, totally unaware of one another's presence.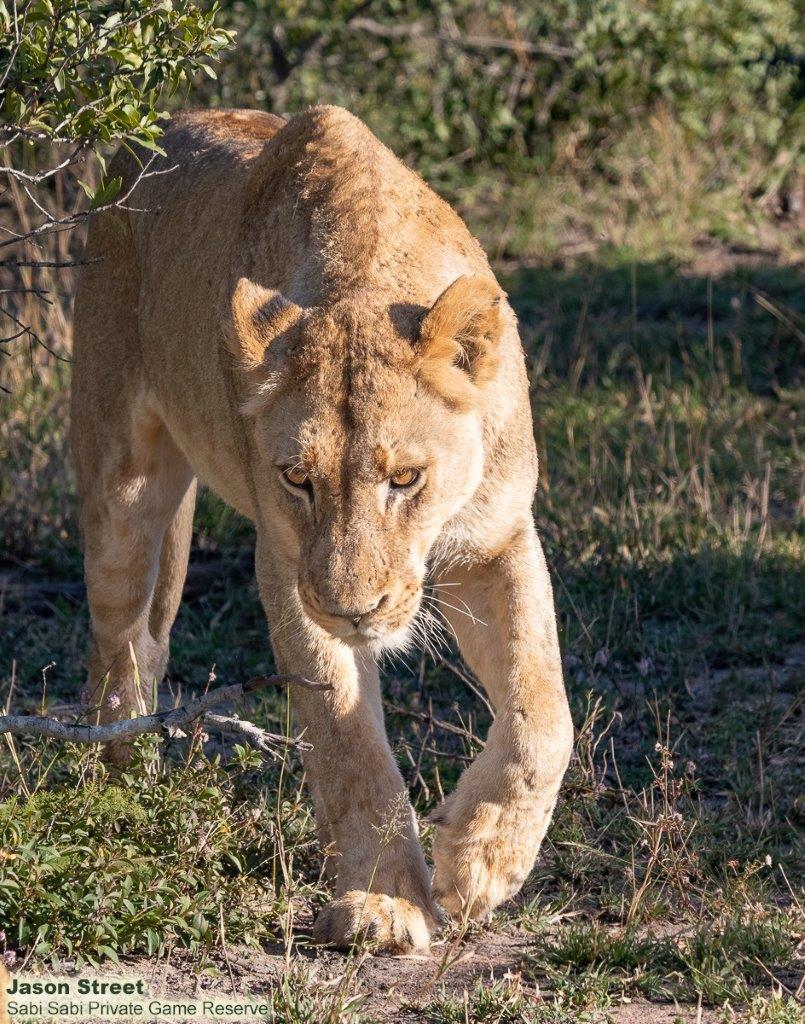 A certain highlight of the week!!! Spotting a serval is always incredible, it's a cat that we don't see often and usually very shy but this one was very curious, approaching the vehicle to see what we were.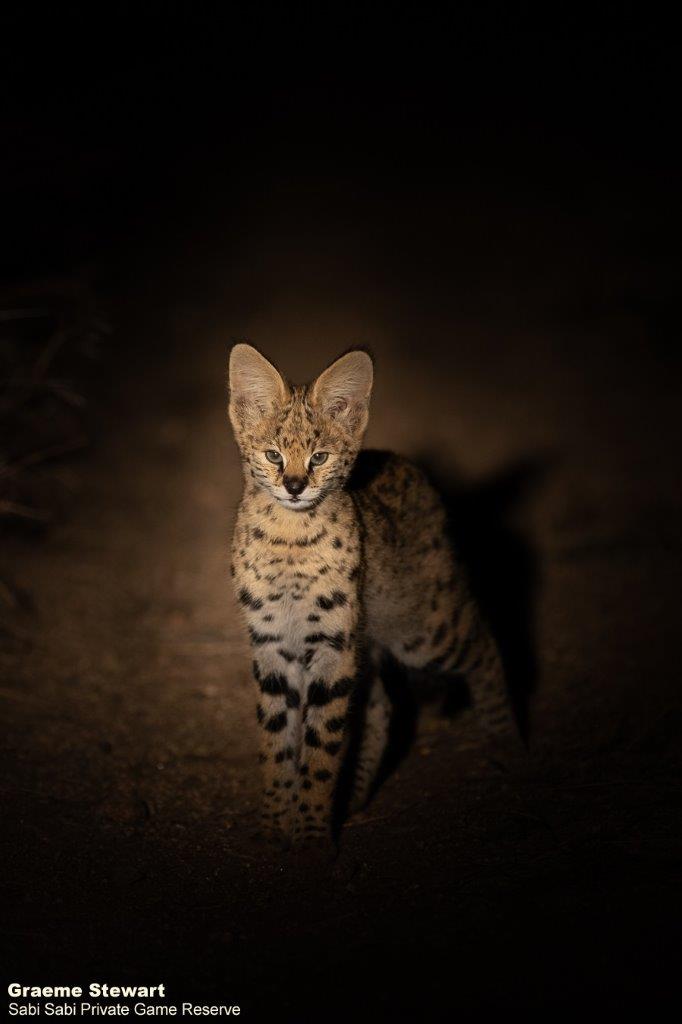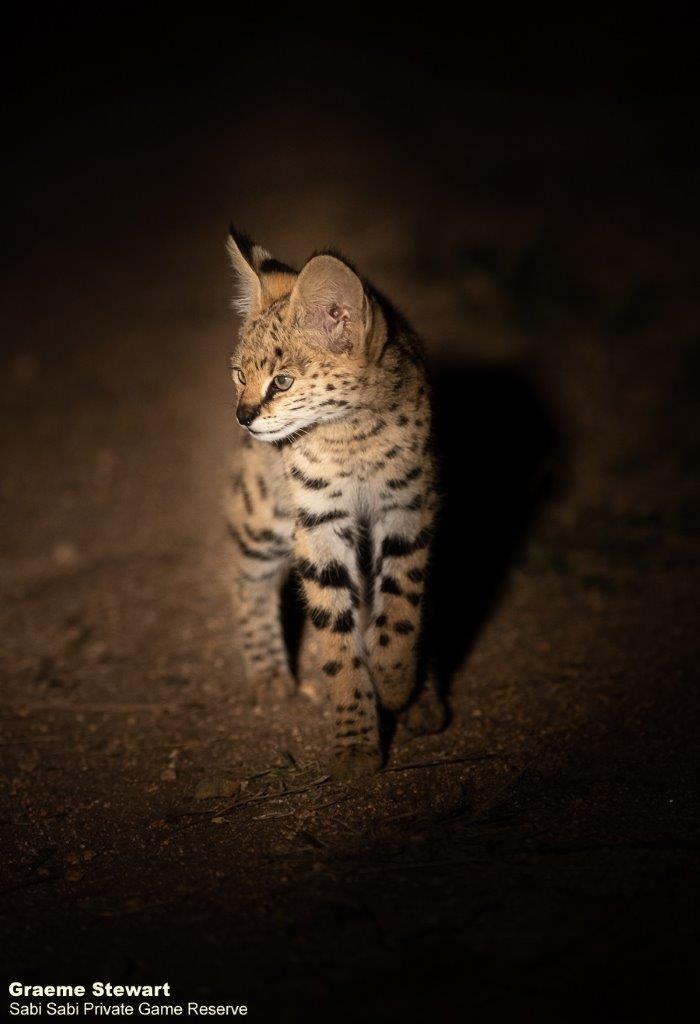 Until next time
Blog by Wendy Claase
Images by Amy Leigh, Daniel Greyvenstein, Graeme Stewart, Jamiel Malherbe, Jason Street and Ronald Mutero