We have received some very late rainfall this past week – welcome in the sense that we will be heading into the dry winter season and every drop of rain is needed for the dry months to follow. The rain did not dampen our spirits and we had plenty of wonderful sightings…
A lone N'waswishaka male lion, was calling for his coalition partners. Still carrying some lingering injuries from his "run in" with the unknown Kruger males, he slowly headed off in the direction of the distant calls. Interesting times lay ahead in the lion dynamics on our reserve.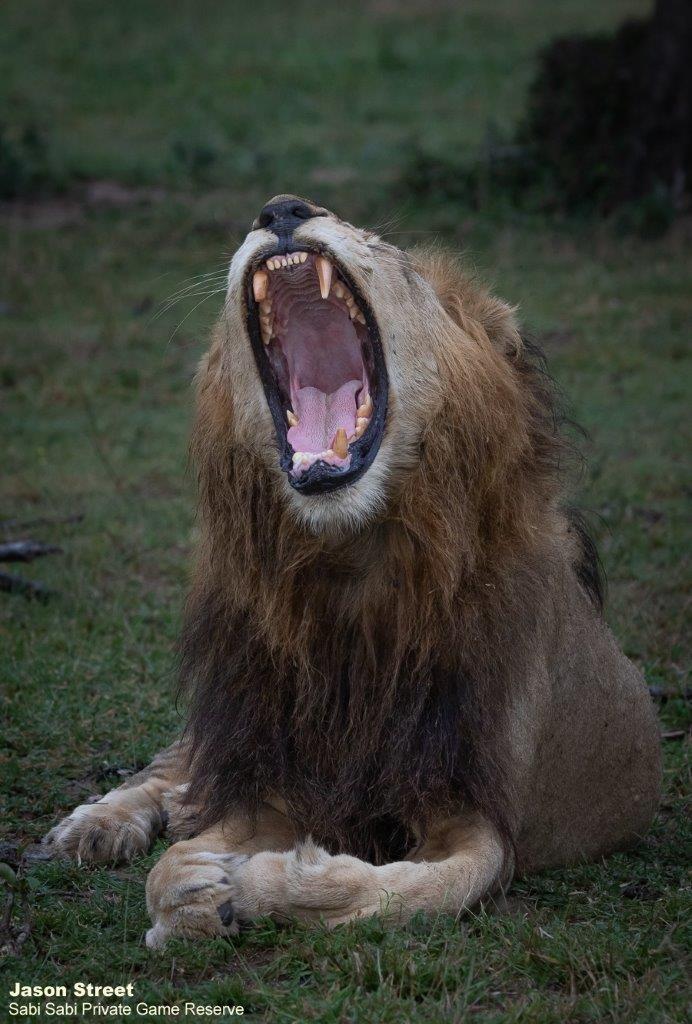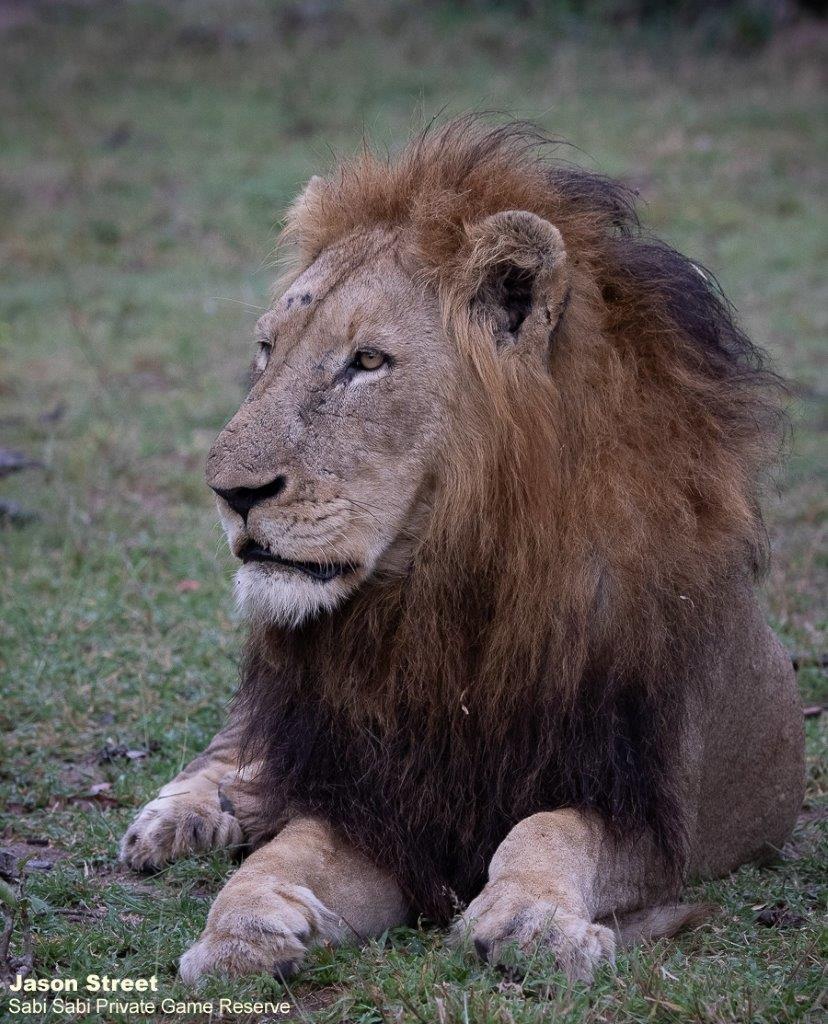 With their persistent presence in recent times, the two unknown Kruger males have potentially claimed the Southern section of Sabi Sabi as their own. They were found deep in the South of our reserve with the larger of the two mating with the Southern Pride female. The N'waswishaka coalition has been reluctant to venture deep into our reserve and with good reason. The unknown Kruger males have been bringing down buffalo regularly and are in supreme condition while the N'waswishaka males are still nursing injuries inflicted from the last time the two coalitions crossed paths.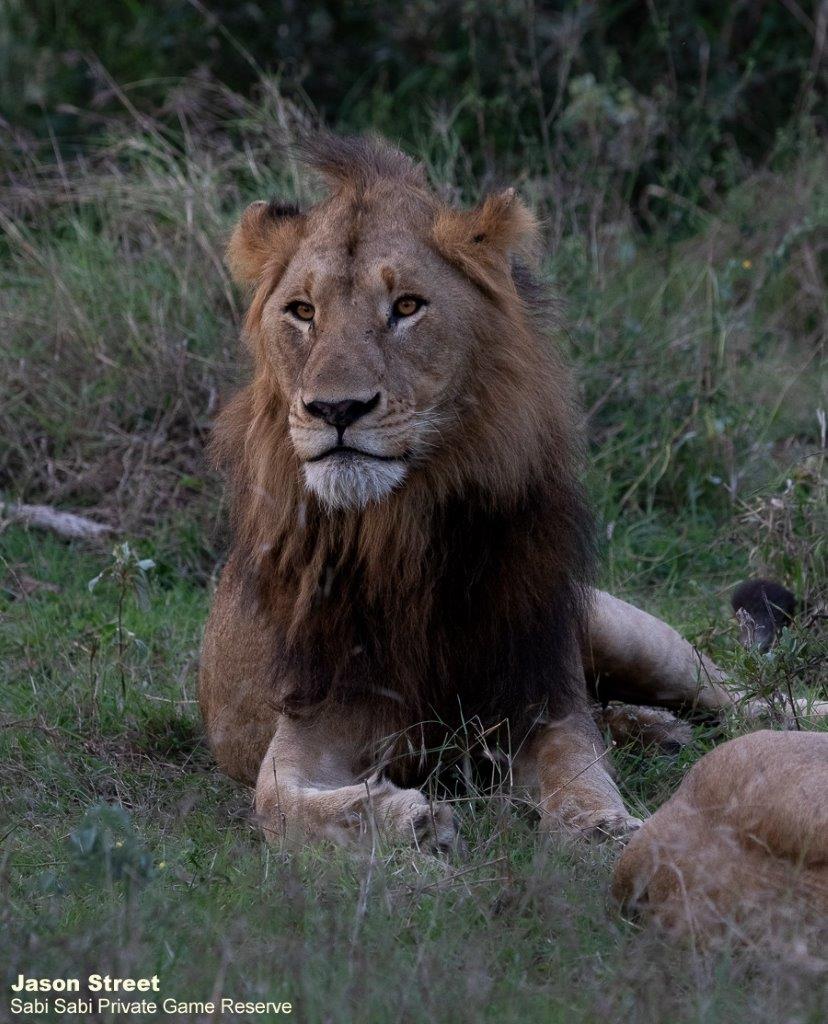 After following up on some vultures sitting on bare trees, we found this male lion close to his male kudu kill which seemed to have been there a couple of days. Hyenas were also present, interested in the remains and ready to tuck in given the opportunity.

On a cold rainy afternoon, we found the Styx Pride soaked to the bone. The cubs snuggled up close together to stay warm, making for a beautiful scene for those brave enough to venture out on safari.

This young leopard was neatly tucked away in a Marula tree. She seemed a bit shy at first but later warmed up to our presence and came down the tree.

It was a few partial tracks in the sand that allowed us to locate the Ntsumi female leopard. From a distance, we spotted her in a Jackalberry tree, with an impala kill secured in the branches above. Calling every now and then, her cubs appeared from the thickets, treating us to a quick view.

After a few days of trying to track and find these wild dogs, we found them hunting impala. They did not manage to make a kill, so we left them to it.

The torrential rain did not get the sub-adult cheetah's spirits down. She spent the morning practising stalking her mom while the rain poured down.

This is all that remains from a buffalo the Mhangeni Pride killed a few weeks back. This skull will now become home to several interesting little critters, one of which is the Horn Moth. The moth will lay its eggs on the horns, caterpillars will hatch and tunnel into the horn feeding on the horn keratin. They have unique digestive enzyme within their gut that can digest the protein inside the keratin.

A common sighting around our water sources at Sabi Sabi. Grey Herons will stand motionless for long periods of time waiting for prey. Their diet consists mainly of fish like Tilapia but also, crustaceans, worms, insects, amphibians, and even other birds.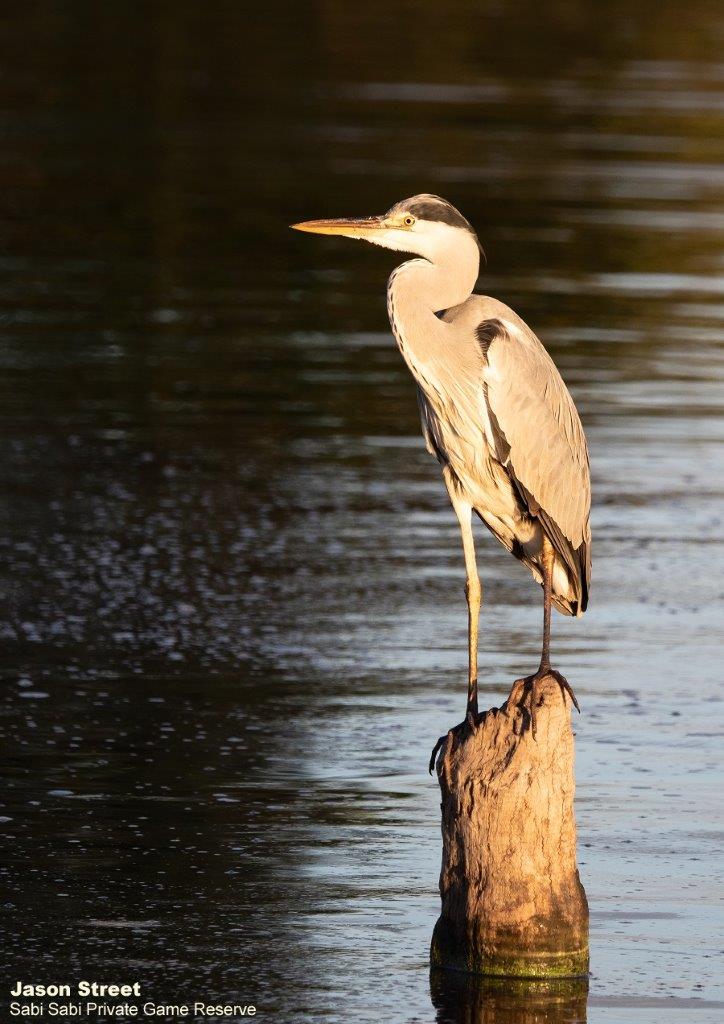 Checking little cavities in trees as you pass by can often lead to interesting encounters, here a Rock Monitor has taken up residence in a cavity of a Marula tree.

Who's watching who?

The Grey go-away-bird's diet consists of fruit, flowers, buds, leaves, nectar, and invertebrates. They can often be found high up in Sycamore Fig trees feeding.

The unimaginable power to lift his large body onto his back legs just to get to the freshest leaves of a big Marula tree.
Despite being called a "Kingfisher", the Brown-hooded Kingfisher will fly down from a perch and feed mainly on insects and small invertebrates such as grasshoppers, locusts, beetles caterpillars, scorpions, tadpoles, amphibians, geckos, chameleons and a host of other creepy crawlies.

In the last moments of sunlight, this zebra became illuminated by the orange sunset.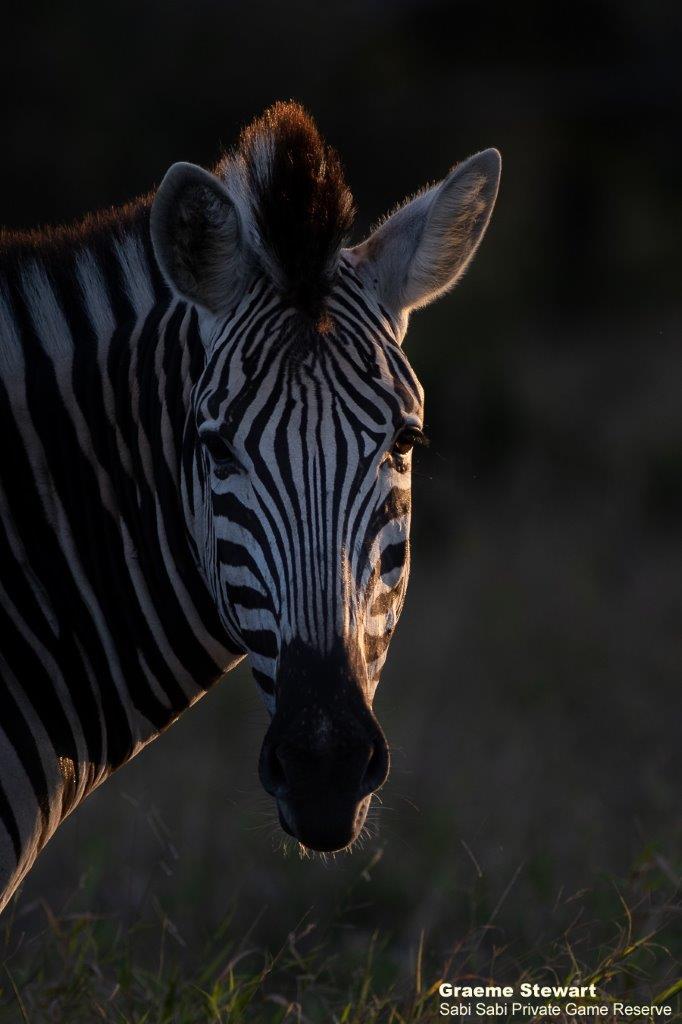 After a rainy couple of days, the sun has finally come out which created this incredible golden light shining onto this female buffalo.

Until next time

Blog by Wendy Claase
Images by Amy Leigh, Graeme Stewart, Jason Street, Ronald Mutero and Stefan Schoeman
Videos by Coenraad Stapelberg and Jason Street